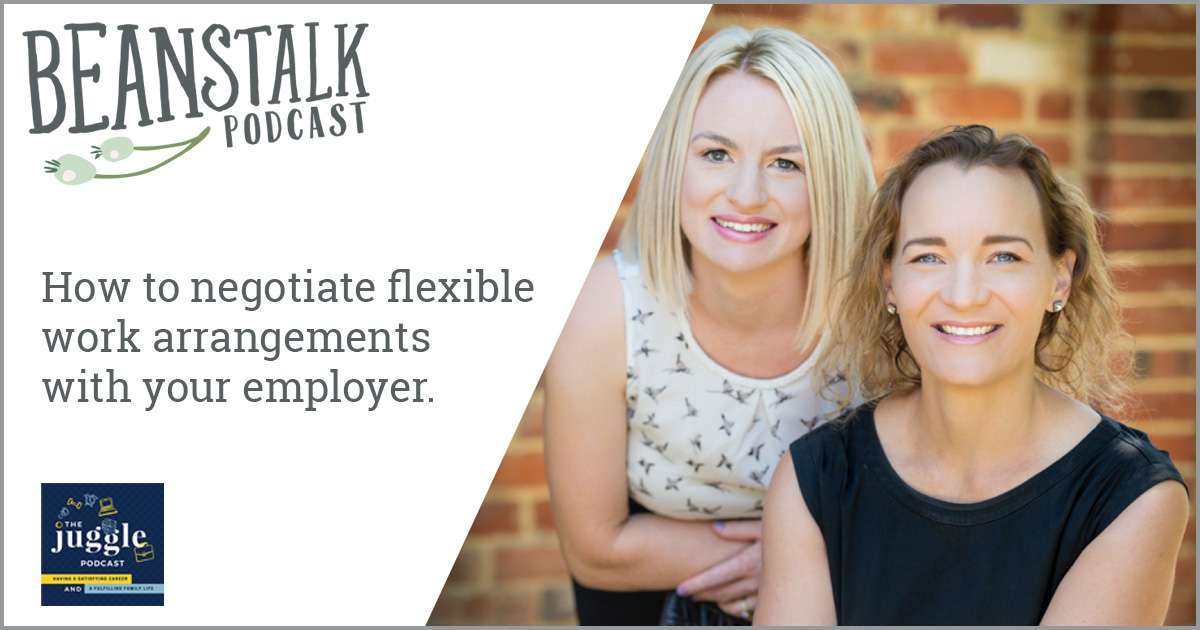 Contents:
The elusive work/life balance is utopia for every working mum, and for single mums is can be even more challenging. But there is a way, and it doesn't involve retraining or looking for a new job. Instead you can negotiate flexible work arrangements with your employer.
Now, don't switch-off and think 'earth will freeze over before my boss agrees to THAT' because I have two guests on this podcast who will have you thinking differently in just 30 minutes.
Lucy Dickens and Jo Alilovic are co-hosts of The Juggle podcast, sharing strategies and advice to help women manage the juggle of career and family life. They are both lawyers and mums, and aside from producing their weekly show, they provide consulting services to employers to help them increase equality in their workplace through strategies such as implementing flexible work arrangements.
How to negotiate flexible work arrangements with your employer
In this handy podcast episode we discuss:
What flexible work arrangements actually are
How flexible work arrangements can benefit you as a working mum
How these arrangements can benefit your employer too
How to approach the subject of work hours with your employer
The problems you may have when trying to negotiate flexible work arrangements, and how you can overcome them
Your legal rights and how to get further support
Listen here …