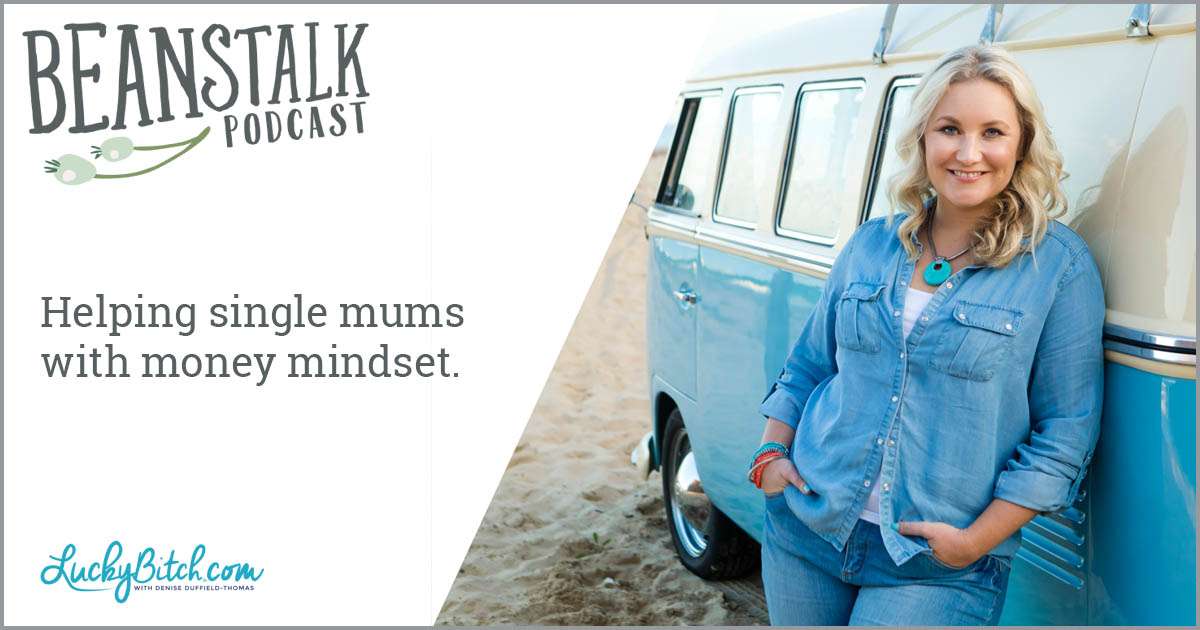 Contents:
19 September 2017
I believe everything happens for a reason. And there was most definitely a reason for me meeting the much-loved Denise Duffield-Thomas, founder of Lucky Bitch. Long-story-short, (did I mention I MET Denise Duffield-Thomas?) she agreed to chat on my podcast in relation to singles mothers and the way we 'think' about money.
Denise Duffield-Thomas is the money mindset mentor for the new wave of online female entrepreneurs. She helps women release their fear of money and take back control over their finances. Which, as single mums, is something we ALL need to do, whether we like it or not.
In our lively (I was slightly over-excited) chat, we discuss:
What hell is a money mindset anyway?
Denise's top tips to improve our money mindset
Why many women fear money
How to dissipate the fear around money
Why money is NOT a dirty word
How many times Denise has been married .. you won't believe it!
Listen here …