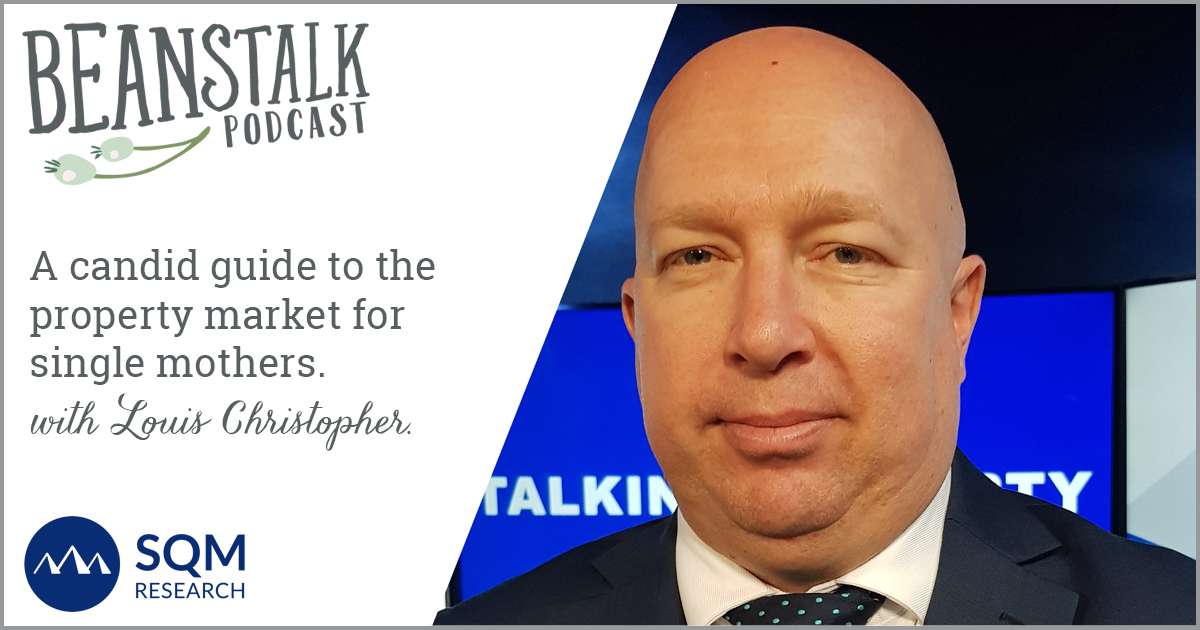 Are you a single mum looking to get on the property ladder?
We don't blame you for feeling overwhelmed. Not only is there the small matter of money, but where on earth does one start with their search, and what should we actually be looking for?
There are so many questions! It's enough to make renting seem appealing … not.
Here, I chat to Louis Christopher from SQM Research about the facts that matter when looking to purchase a property, whether that be right now, or at some point in the future.
Note: Louis is widely respected for the quality and accuracy of his market outlooks, ratings philosophy and forecasts and is regularly quoted by the media. So, I promise you are in safe hands if you are looking to be correctly educated in this area. (Yes, another brilliant podcast guest, go me!)
A candid guide to the property market for single mothers
Here's what we discuss:
An understandable overview of the Australian property market with speculation to the future
A little around the impact of Covid, JobKeeper and HomeBuilder
The implications of long-term renting and how it could be OK
Why purchasing a property is a sensible option if you struggle to save
Choosing the right area to buy in (which may not necessarily be where you want to live)
Clever options to propel you onto the first rung of the property ladder
How the SQM website can help you get the facts and avoid making costly mistakes on the property market
Listen here: