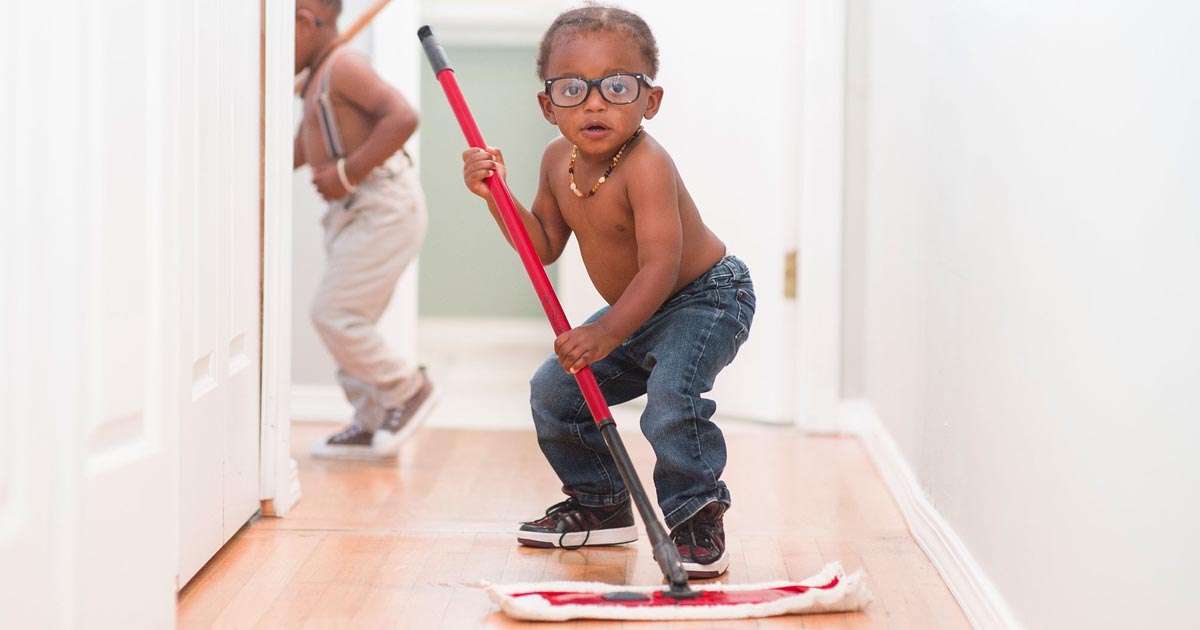 Have you ever spent hours cleaning your home before a rental property inspection only to be disappointed by negative feedback?
If so, let that be the last time.
Mums have enough to stress about in life. Your time is precious and there's much better things you could be doing than stressing about cleaning your rental property ... like being with your kids or enjoying some 'me time'.
Rental property inspections shouldn't be a burden. Instead they should be a stress-free part of your routine and an opportunity to raise any of your concerns with your landlord or property manager.
Here's my guide to surviving your rental property inspections.
Review your lease agreement
Reviewing your lease agreement is a crucial first step when preparing for a rental property inspection. Your lease is a legally binding contract that outlines the terms and conditions of your tenancy, including your rights and responsibilities as a tenant.
Pay particular attention to clauses related to maintenance responsibilities, permitted uses of the property, and any specific requirements for upkeep and cleanliness. Knowing what the landlord expects will help you focus your efforts on areas that will be assessed during the inspection.
Additionally, being well-informed about the lease terms empowers you to address any potential issues beforehand, avoiding any surprises during the inspection process.
Be prepared for your property inspection
Legislation differs from state-to-state, but generally rental inspections are held once every three months. Your landlord must give you a minimum of seven days' notice before completing a rental inspection.
Consider making a note in your calendar as a reminder you will be due to have a rental inspection soon, so that it doesn't come as a surprise.
Alternatively, you may like to take a proactive approach to your rental inspections, offering to schedule a full year of inspections in advance. This helps ensure you don't have undue stress because of inspections organised at short notice.
Make a list of property issues or safety concerns
Rental property inspections are ideal for letting your landlord or property manager know about non-urgent maintenance problems. For example, leaking shower heads and bathroom taps or blocked air conditioning and water filters are maintenance problems you are not responsible for fixing.
The landlord or property manager will also assess the property's structural integrity as part of the rental inspection. This includes:
Ensuring all doors and windows open, close and lock freely
Checking for cracks and deterioration in weatherboard, bricks and tiles
Looking under and around the home for dampness or wood rot
Monitoring for signs of termite damage and rust
Checking the hot water service and water supply for leaks, temperature and pressure
Rent inspection cleaning checklist
The property's cleanliness during an inspection goes a long way to deciding whether or not the landlord or property manager will extend your lease. They want tenants who genuinely care for their property and do their best to maintain it well-maintained. The best way to do this is with a rent inspection cleaning checklist.
During an inspection, the landlord or property manager will check the general condition and cleanliness of carpets, walls, doors, floors, window furnishings, and the kitchen. So make sure you remove any nasty stains on walls or floors. They will also check the cleanliness of wet areas and monitor for mould and potential water damage in the kitchen, laundry, ensuite and toilets.
Maintaining a rental means both inside and outside, so any gardens must be looked after and kept healthy. Keep the lawns mowed and trees and plants pruned. Don't forget to keep it watered, especially during the hot months.
After the inspection
If your landlord or property manager identifies issues with the property, such as poor cleanliness, they must provide you with a Notice to Remedy as soon as possible. You will be given 14 days' notice to rectify the issue before further action is taken.
Likewise, if you identify maintenance issues, it is your landlord or property manager's responsibility to have them fixed in a timely manner. Leaky taps and squeaking floorboards are not considered urgent. However, broken windows and faulty appliances should be rectified immediately.