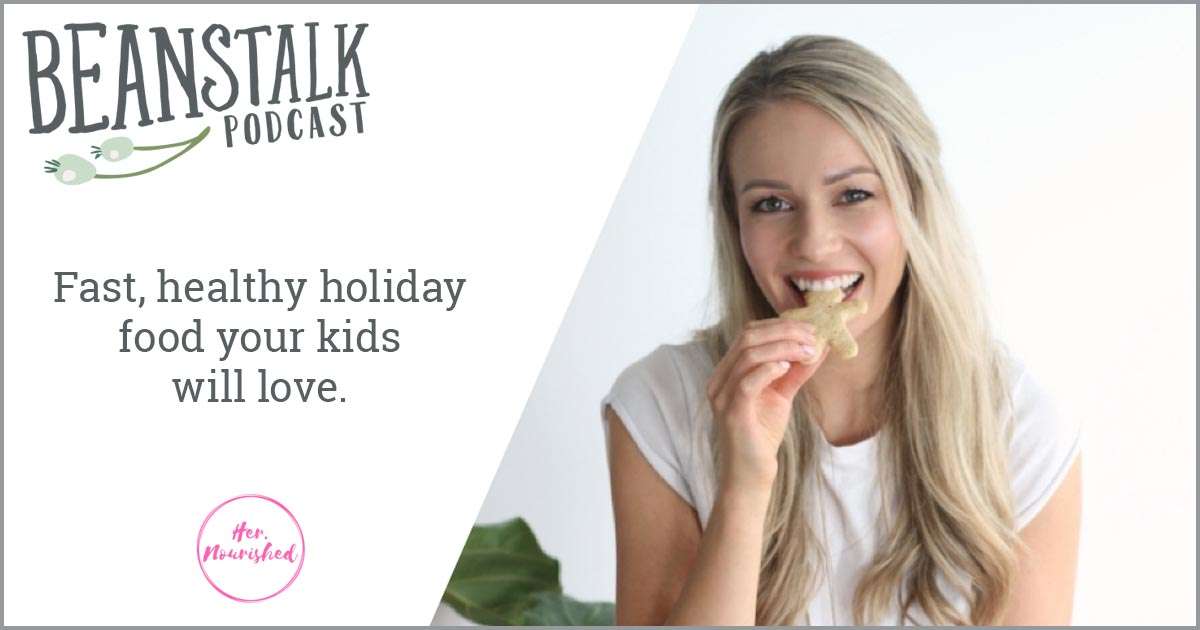 Contents:
As mums, we know only too well how the food we feed our children affects their moods, and during the holidays when routines are disrupted, it is more important than ever to get it right.
For this reason, I had a wonderfully informative chat with Krissy Ropiha from Her Nourished. Krissy is a certified nutrition and health coach, with a background in psychology, but what I love about her most is that she is truly passionate about helping busy mums in the kitchen.
She has a HEAP of great tips to get our kids (and ourselves) through the holidays, happily and healthily. This podcast is most definitely worth a listen AND includes a super-cool deal, especially for us Beanstalk single mummas … yay.
Tune-in to listen to us talk about:
Why it is so important to feed our kids healthy, nutritious food at this time of year
Some really cool make-ahead snack ideas that your kids will actually LOVE
The pros and cons of three-meals-a-day vs. grazing
Hydration: Why and how to avoid it
Krissy's favourite 'go-to' nutritious, delicious, super-fast recipes
How to get 75% off Krissy's kids recipe book (making it just $3.75!!!). Simply head to Her Nourished and enter code BEANSTALKMUMS.
Listen here …