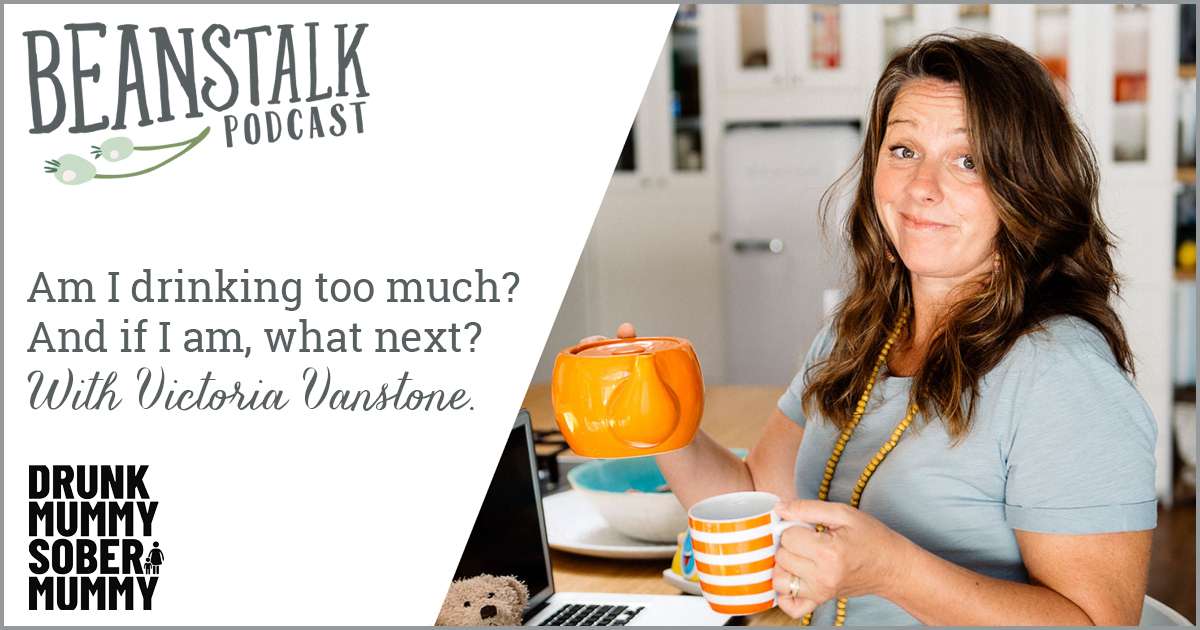 What is your relationship with alcohol? Can you take it or leave it? Or do you love your wine a little too much and are finding it harder to stop?
If you resonate with the latter, you are not alone.
More and more mums are turning to drink to cope with the daily stresses and demands of everyday life. And why not? It's legal, it's readily available and we are pretty much encouraged to drink it.
It's a crazy state of affairs!
Luckily there are some beacons of light out there … and one of the brightest is Victoria Vanstone from Drunk Mummy Sober Mummy and the The Sober Social FB group. Victoria hasn't had a 'mummy wine' for over two and a half years and now enjoys sober Sundays rather than hungover Sundays. Her sobriety has led to a calmer, happier lifestyle and made her a more patient and available parent.
Learn about what led Victoria to sobriety and how her experiences can help you in this completely non-judgemental podcast for the sober curious mum.
Am I drinking too much? And what next if I am?
Listen to Victoria and I chat about:
Why you don't have be in rehab to admit to a drinking problem
Signs (including the less obvious ones) that your drinking has reached an unhealthy level
Different drinking styles you may resonate with
How kids are affected by a mum who drinks heavily and how they can benefit if you limit or stop
Next steps to find support if you are concerned about your alcohol intake
Why it's never too late to address and change your drinking habits