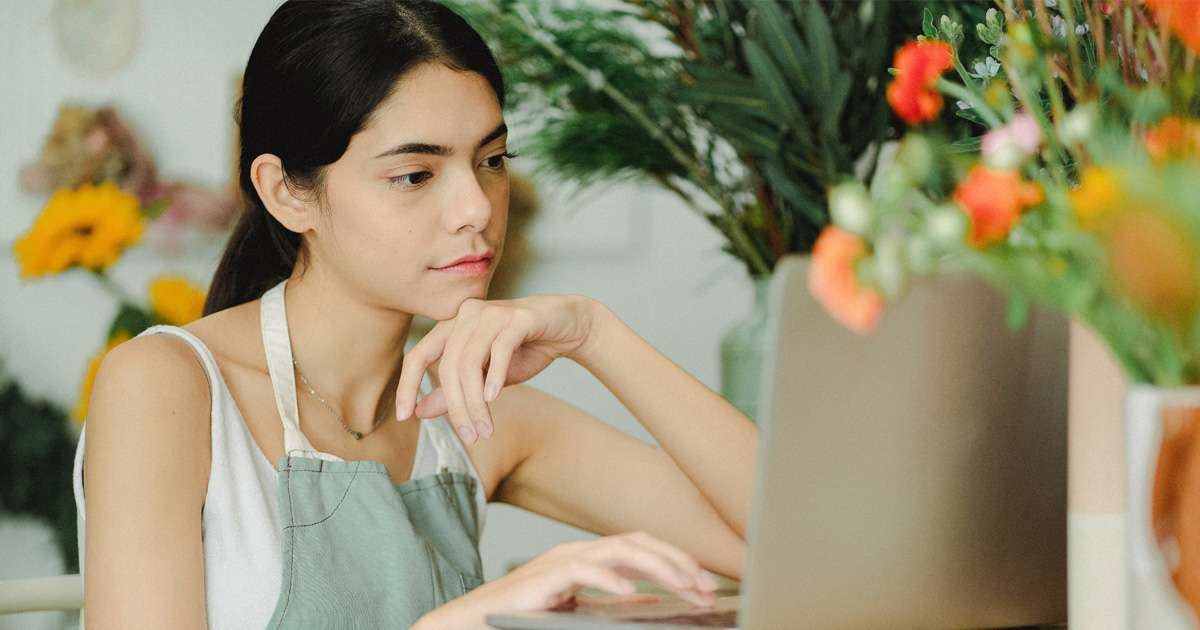 Picking the most sought-after flower arrangements for different events is an enormous challenge; especially when you have to communicate heartfelt sentiments, from professing love to saying sorry and expressing condolences, you have to consider numerous factors so you can convey the right message to your dear ones.
When you decide to give flowers online to your friends, you may wonder what color should you choose? What arrangement could impact the most? What message the bouquet should convey… and a list goes on!
The tradition of gifting flowers is old and often considered a sign of love, affection, gratitude, and deep concern. So, whether it's a graduation ceremony, a birthday party, Valentines' Day, or a wedding, flowers can make the occasion special and memorable.
Though, I believe you don't need some specific reason to send flowers. But sometimes you have to celebrate the beauty of the occasion by sending a dazzling bouquet to your loved ones. Right?
That's why, knowing the proper connotations, symbols, denotations, and etiquettes of choosing the right flowers matter a lot!
To help you out choosing the best blooms for different events, I have put together this helpful guide so you can feel the real importance of giving flowers at events!
5 TIPS FOR PICKING THE RIGHT FLOWERS ONLINE FOR ANY EVENT
1. MAKE SURE YOU ARE CHOOSING SEASONAL FLOWER ARRANGEMENTS
Your bouquet isn't complete without the mix of seasonal blooms. Why? Because they have great longevity and unique freshness.
When you specifically go for seasonal, it means you are most likely to get flowers that are grown nearby and available according to the current season.
Above all, seasonal flowers are so perky, delicate, and attractive with a warm aroma and natural appearance. Especially if you want to buy a bouquet without hurting your budget, then seasonal flowers are definitely the best choice because they are available at optimal prices due to their wide availability feature.
Some of the favorite seasonal flowers you can choose are lilies, orchids, and of course roses. These flowers help us convey a message of true love, affection, and enchantment. You can also buy a mixed custom bouquet from your florists who adorn it beautifully with green fillers.
2. CHOOSE THE COLORS CAREFULLY!
With a delightful flower arrangement, you can always steal the heart of your recipient. However, choosing the right color is another important concern before buying a bouquet. Because sometimes, we may go wrong in buying inappropriate colors for our partner.
I never recommend giving yellow roses to your partner! Neither black.
You must be wondering what's wrong with choosing these colors as they are all bright?
Well, not much. Because yellow flowers are not made for your partners. They symbolize true friendship, and I am sure you won't prefer sending a wrong message to your partner.
Thus, if you really need to convey your heartiest desires to your soulmate, red roses are your answer! The flowers can simply cherish your recipient's heart and make them more loved and special every time they touch or feel them!
However, if you want to send flowers to your friends, then yes go ahead with yellow… or maybe pink that represents modesty, youth, and excitement!
3. GO WITH THE TONE AND AMBIANCE OF YOUR EVENT
Dark-colored flowers do not look pretty always, and especially if have to deliver them as a birthday present, then remember these flowers can make your recipient unhappy and sad.
So, it's recommended to choose a bouquet that's suitable according to the tone of your event and goes right with the ambiance. For example, if you want to congratulate a new mum with a magnificent bouquet, then pink roses, yellow daisies, and sunflowers would be a gleeful choice that lights up her room and brighten up her day!
4. BUY CUSTOM FLOWER ARRANGEMENTS
You don't have to select from the already designed bouquets on local flower shops that are available in an extremely hefty amount. Instead, you have the privilege to find an online florist who can help you provide custom arrangements in different styles, patterns, and colors.
In fact, if you don't like their arrangements, you can ask them to make the one according to your recipient's personality and preferences.
5. UNDERSTAND THE SYMBOLIZATION OF FLOWERS BEFORE SENDING
What do your flowers symbolize? This is a question you need to ask before choosing your bouquet. Because each flower has its own language and is associated with different connotations, denotations, and symbols.  For example, white carnations usually represent affection and symbolize good luck, while lilies represent positivity, purity, and wealth.
Most people also prefer Iris for their loved ones as they declare faith, honesty, and wisdom, while purple represents success, passion, and accomplishment.
Some colors of flowers usually represent celebration, excitement, and adventure, so if you are congratulating someone on their graduation ceremony, then go for a red, pink, blue, or orange bouquet.
A FINAL WORD ON CHOOSING THE RIGHT PICK!
Finding the best flowers according to the event can be a cumbersome job as you have overwhelming options to consider and a lot of factors to pinpoint before making a final move.
Well, no matter what flowers or colors you select for your dear ones, make sure you are either relying on local florists or considering online flower delivery as the professionals know what it takes to treat your dear ones with love through aromatic bouquets that best suit your occasion.