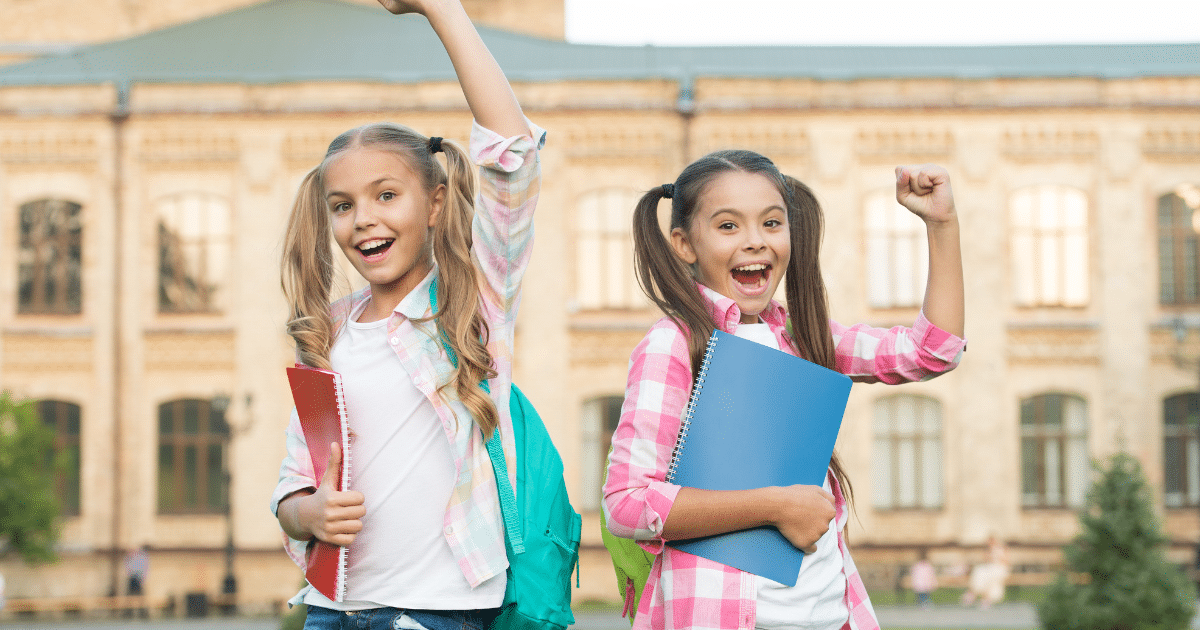 Hey parents! Are you looking for ways to keep your kids entertained during the school holidays or long weekends? Fear not, because you can do many fun and exciting things as a family.
With a little bit of planning and creativity, you can turn this break into an opportunity to bond with your children and make lasting memories. There are endless possibilities, from exploring your local area to finding fun activities you can do at home.
So, if you're ready to embark on a fun-filled adventure with your kids, read on for some fantastic ideas that are sure to keep everyone entertained during while school's out!
Further reading: 8 Brilliant kid's school holiday camps in Australia.
Take a Holiday
A holiday is a great way to unwind, explore new places, and make unforgettable memories. Whether you prefer to soak up the sun on a sandy beach, immerse yourself in a bustling city, or discover the natural wonders of a national park, there's no shortage of exciting destinations.
With more flexibility and free time than during the academic year, a school break or long weekend provides the perfect opportunity to take a well-deserved family break from daily life and enjoy much-needed rest.
So, if you're looking for fun things to do during your next school break, why not consider planning a holiday?
Plan a day out
The Local Zoo
If you're looking for a fun and educational way to spend a day during school holidays and long weekends, a trip to the local zoo is a fantastic option.
Zoos offer a unique opportunity to see various animals up close and learn about their behaviours, habitats, and conservation efforts. So whether you're interested in big cats, primates, marine life, or exotic birds, there's sure to be something at the zoo that captures your attention.
With many zoos offering interactive exhibits, animal shows, and guided tours, you can make the most of your visit and create lasting memories with family and friends. Pack a picnic lunch, grab your camera, and head to the zoo for adventure and discovery!
The Aquarium
A trip to the local aquarium is an excellent choice for a day of underwater exploration and marine life discovery.
Aquariums are fascinating, showcasing diverse sea creatures, from tiny seahorses and colourful tropical fish to majestic sea turtles and sleek sharks.
In addition to viewing the animals up close, many aquariums offer interactive exhibits, touch tanks, and behind-the-scenes tours that give visitors a deeper understanding of the marine world. Whether you're interested in learning about coral reefs, the deep sea, or the importance of conservation efforts, an aquarium visit can be entertaining and educational.
Pack your sunscreen and head to the local aquarium for a day of marine life wonder!
The Museum
For an enriching and thought-provoking experience, a trip to the local museum is a fantastic option. Museums are home to a wealth of cultural and historical artefacts, from ancient artefacts and works of art to scientific specimens and technological innovations.
So, whether you're interested in exploring the wonders of the natural world, discovering the secrets of a particular historical period, or immersing yourself in the art world, there's sure to be a museum that caters to your interests. In addition, with many museums offering hands-on exhibits, interactive displays, and guided tours, visitors of all ages can engage with the shows and learn in a fun and engaging way.
Why not pack a lunch and head to the local museum for a day of intellectual adventure and discovery?
Find Fun Activities for the school holidays
Waterparks
Beat the heat and have some splashing fun at your local waterpark! Water parks offer thrilling water rides and attractions, from speedy slides and lazy rivers to wave pools and water play areas for younger children.
So, whether you're an adrenaline junkie seeking a high-speed rush or just looking to relax and cool off on a hot day, there's something for everyone at a water park. With many parks offering on-site dining options, cabana rentals, and even nighttime entertainment, a day at the water park can be a refreshing and fun-filled experience for the whole family.
Grab your bathing suit and towel, and prepare to splash at the local water park!
Bowling
Looking for a classic and entertaining indoor activity to spend your time? Head to your local bowling alley! Bowling is a fun and social sport that people of all ages and skill levels can enjoy.
Whether you're a seasoned pro or a first-time bowler, the game offers a mix of skill, strategy, and friendly competition. In addition, many bowling alleys offer special packages and deals for groups or parties, making it an excellent option for a day out with friends or family. And with amenities like arcade games, pool tables, and on-site dining, a visit to the bowling alley can be a full day of fun and entertainment.
Grab your bowling shoes, pick out your ball, and let the good times roll!
Laser Tag
Laser tag is a thrilling option for an exciting and action-packed indoor activity for the kids.
Laser tag is a high-tech game where players use infrared-emitting guns to tag opponents and score points. It's a fun and safe way to engage in friendly competition and test your strategic thinking and reflexes. Many laser tag arenas offer different game modes and layouts, from sci-fi-themed arenas to outdoor obstacle courses, creating a unique and immersive experience for players. And with most places offering group packages and deals, laser tag can be an excellent option for a day out with friends or family.
Gear up, strap on your laser tag vest, and get ready to dodge, duck, and shoot your way to victory!
Mini Golf
For a fun and lighthearted outdoor activity, mini golf is a classic option that always stays young. Mini golf, or putt-putt, is a miniature version played on a minor course with shorter holes and obstacles like windmills, water features, and other fun challenges.
It's a game suitable for all ages and skill levels, making it a perfect option for a day out with family or friends. And with many mini golf courses offering different themes, like pirate or jungle adventures, playing mini golf can be a fun and immersive experience.
Grab your putter and get ready to tee off on the mini golf course for a day of laughter, fun, and friendly competition!
Have Some Fun At Home
Arts & Craft Projects
If you're looking for a way to unleash your creativity and have fun indoors, arts and crafts projects are a great option. Whether you're painting, drawing, sculpting, or crafting, countless projects and materials exist. You can make jewellery, create unique home decor, or even build a cardboard castle.
Not only is it a fun way to pass the time, but it can also be a great way to develop new skills and express yourself. And with many online resources and tutorials, you can learn new techniques and get inspiration for your next project.
This school holidays, break out your art supplies, set up your workspace, and let your imagination run wild with an arts and crafts project!
Make A Pillowfort
Building a pillow fort is a classic childhood activity that never gets old.
All you need are some pillows, blankets, and a little creativity to transform your living room or bedroom into a magical fortress of your design. Whether making a simple tent or a multi-room fortress, building a pillow fort can be a fun and imaginative way to escape from the world for a little while. You can use your defence to read a book, watch a movie, or hang out with friends or family.
Gather your materials, pick your spot, and get ready to build the ultimate pillow fort!
At Home Movie Theatre
Creating a home movie theatre is an excellent option if you're looking for a fun and cozy way to spend an evening at home when school's out.
With some preparation and creativity, you can turn your living room or bedroom into a comfortable, immersive cinema experience. All you need is a screen, some comfy seating, and some snacks to enjoy a night of movie-watching with friends or family. You can choose from various films, from classic favourites movies to new releases, and create your unique atmosphere with decorations and lighting.
And with streaming services and rental options readily available, you can easily access a wide selection of movies from the comfort of your home.
Grab your popcorn, turn down the lights, and get ready to enjoy a night at the movies without leaving your house during the school holidays or long weekend!
Conclusion
School holidays and long weekend are a great time to take a break from the routine and have fun. There are countless options, whether planning a day out, finding fun activities, or having fun at home.
From exploring the local zoo or aquarium to building a pillow fort or creating a home movie theatre, there's no shortage of ways to keep yourself entertained and make the most of your kids.
So go ahead and try something new, let your imagination run wild, and make some unforgettable memories!