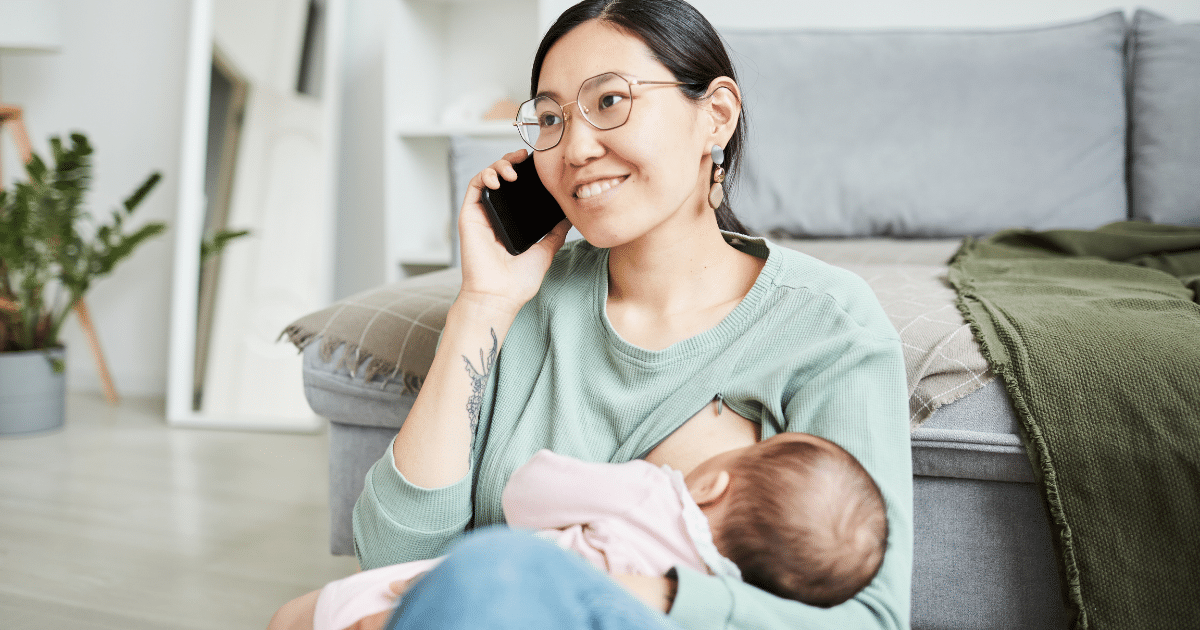 Breastfeeding is the best! But it can be challenging to find comfortable, convenient clothing that allows for easy nursing while keeping you and your baby warm and cosy. That's where breastfeeding jumpers come in!
Whether you're out on a cold day or snuggled up at night, these versatile pieces of clothing are designed specifically for nursing mothers, providing easy access for feeding while keeping you warm and comfortable.
On a mission to ensure all breastfeeding mothers and their babies feel snug and safe, I've hunted down the best breastfeeding jumpers on the market in 2023.
I hope this list makes your breastfeeding journey easier and more enjoyable.
Breast feeding jumpers for convenience and warmth 2023
1. Shein breastfeeding jumper
Breastfeeding mums are looking glamorous, thanks to the array of fashionable choices we have today. I love the way this jumper from Shein gives you a beautiful silhouette and gives the baby easy access to the boob. Styles like this are perfect when you want something a little formal and special.
Buy here: Shein
2. Brilliant Basics Women's Maternity Hoodie
I love hoodies, and I love the concealed zippers on the sides of this one. This should be perfect for taking the baby out for a stroll or a quick walk to the shops. The material also looks super comfy, so it's also a good all-rounder.
Buy here: Big W
3. Boohoo brown knit
Knit mums represent! Knits are such versatile pieces, and I appreciate that the boob access on this jumper is on the side instead of the chest. Tucked in or under a nice blazer, this one can still be perfectly useable even when you're not breastfeeding anymore.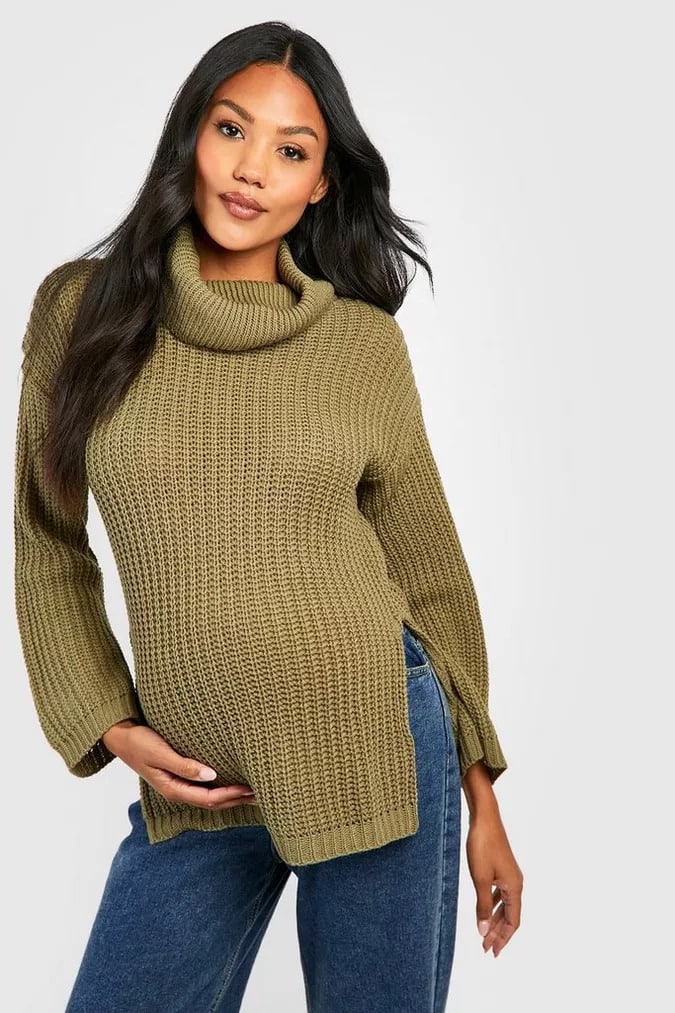 Buy here: Boohoo
4. Mamas Boobery from Etsy
I mean, sweatshirts are already perfect as they are, but did you know they make for superb maternity gear? This super cosy and hilarious statement sweatshirt from Mama's Boobery may just be what you need to make a tiring day a little better. This design comes in a variety of colours so choose one that makes you feel your best (or one that effectively hides spit-ups).
Buy here: Etsy
5. The maternity Oodie
Nothing in this list says "snuggles" more than an oversized wearable blanket. Super warm and comfy, use it when breastfeeding, enjoying a cup of hot cocoa on the couch, or binge-watching your fave shows. And if that's not enough, it also has an internal pocket, a phone pocket on the shoulder, and a giant front pocket. With all these pockets, the Stork Oodie is perfect for every mum (and every woman in general).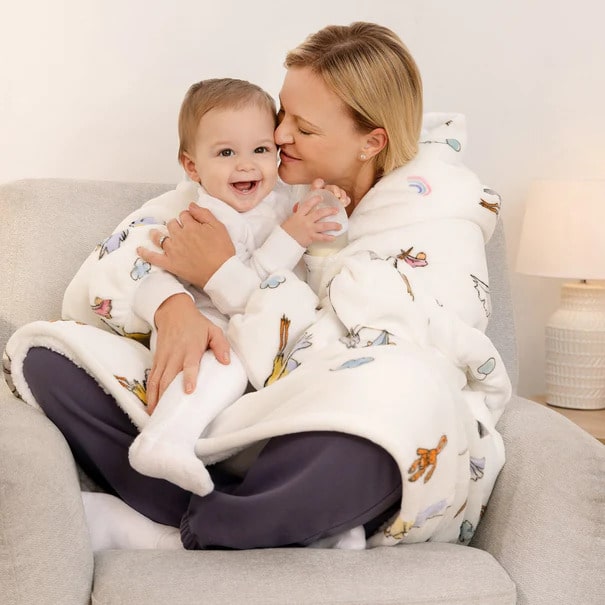 Buy here: The Oodie
More fabulous breast feeding jumpers here
6. Lukalula Breastfeeding hoodie
This casual breastfeeding hoodie is perfect for everyday indoor and outdoor wear in spring and fall. It's made of terry cloth, so it's breathable and comfy – which mums should prioritise when nursing. The material is absorbent, too, effectively hiding drool and spit-ups.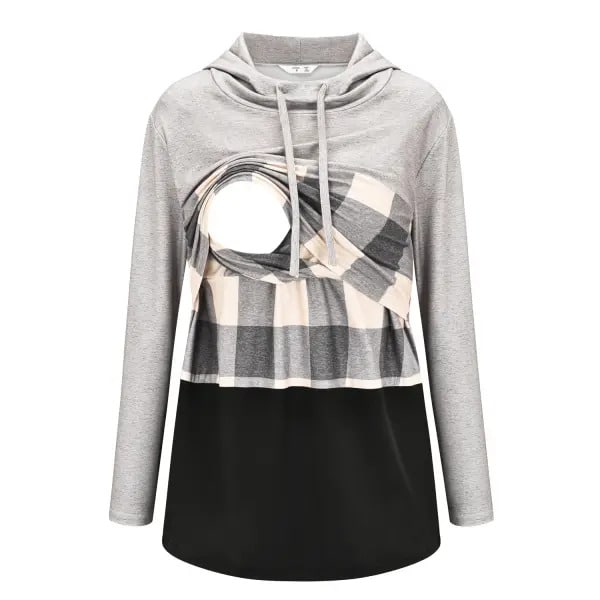 Buy here: Lukalula
7. Shein funnel neck nursing top
I love that nursing mums are not limited to oversized clothes nowadays. This black funnel neck nursing top from Shein makes breastfeeding look sexy and sophisticated. Customers rave about the very stretchy fabric that still retains its shape. This particular style goes up to size 18 and comes in black and burgundy.
Buy here: Shein
8. Asos Mamalicious maternity top
Ooh la-la, that's one Mama.Licious top! This doesn't really look like something you wear to breastfeed, but it is! This sexy bump-to-baby maternity jumper is soft, stretchy, and goes up to XXL. No harm in getting your sexy back as a mum … even while breast feeding!
Buy here: Asos
9. Cotton On Side Split Sweat
Sweatshirt and side split? I'm sold! As I mentioned before, I love when the slit is on the side instead of the chest because you can still use this sweatshirt when you're not heavily pregnant or breastfeeding. Plus, Cotton On is known for their super comfy and relaxed clothes, and that's what you absolutely want when pregnant or nursing. Possibly my favourite in this list.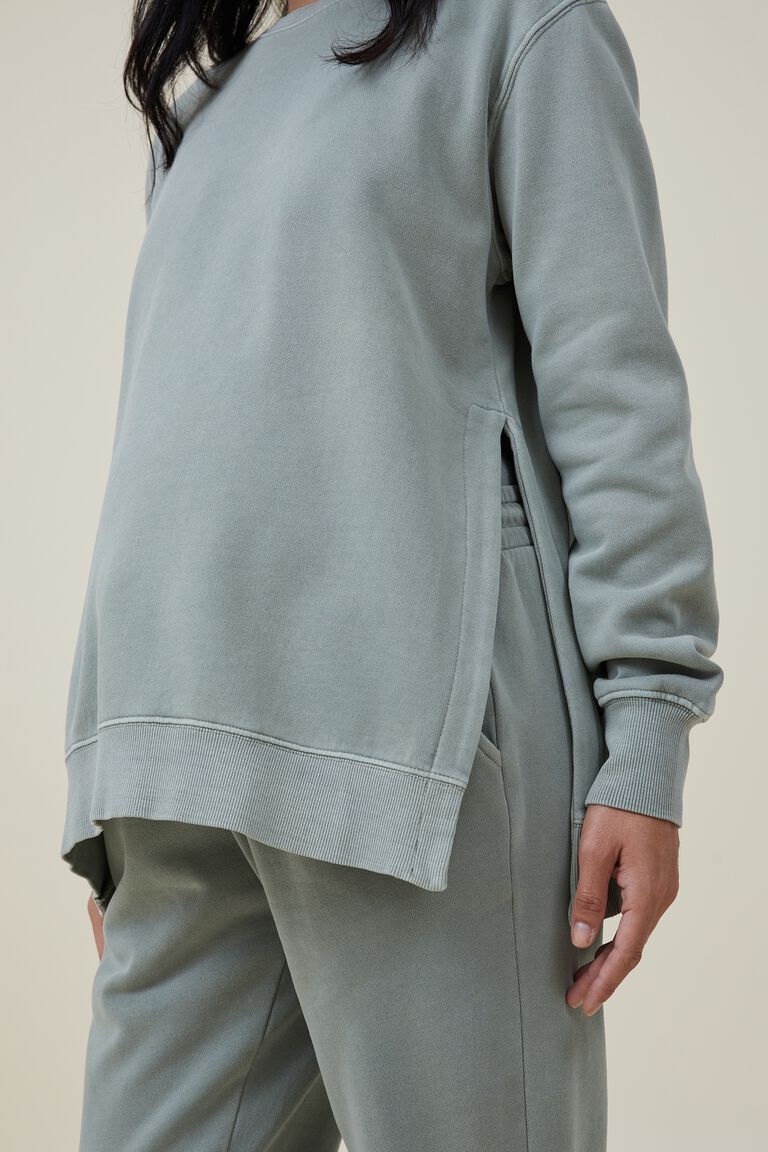 Buy here: Cotton On
10. PatPat plaid hoodie
Finally, we have this burgundy hoodie from PatPat. The zippers are discreet, so they don't look like breastfeeding wear at first glance. However, if you're a mum with larger breasts, this kind of nursing pocket might not be the best for you since it can be hard to zip up and down.
Buy here: PatPat