Puberty is a transformative phase for boys, marked by physical and emotional changes that can be confusing and overwhelming. To support them through this crucial period, age-appropriate books have emerged as invaluable resources to teach young boys about puberty.
Authors, educators, and parents recognise the importance of empowering boys with puberty education. These books go beyond basic explanations, exploring emotional and social aspects. Through relatable characters and language, they create safe spaces for boys to understand their feelings and ask questions.
The best bit is that books that teach young boys about puberty open communication between boys and trusted adults. By encouraging discussions, they build trust and strengthen relationships. These conversations allow boys to express concerns and seek guidance.
In this article, we'll explore essential puberty books for boys. Authored by experts in child development, these books provide reliable info and practical advice. They also make great educational and bedtime reads!
Further reading: Help! How do I teach my son to shave?
Secret Boys' Business
By Rose Stewart, Fay Angelo and Heather Anderson
Secret Boys' Business is a terrific first book to teach boys about puberty. Written by primary school teachers, a psychologist, and a sexual health nurse/educator, it is an excellent introduction to the physical and emotional changes boys undergo once they hit puberty.
Using simple language and colourful images, this puberty book accurately dispels myths, legends, and fears to help young boys celebrate the changes in their bodies as they grow.
Boys will learn about height, body hair, acne, body odour, voice changes, and penises. It also teaches about mood swings, managing emotional changes, and sexual feelings in an age-appropriate and comfortable manner.
Secret Boys' Business is meant for boys from ages 8 to 12. Boys can start with this book earlier than the recommended age to teach them that their bodies will change someday. However, it may be lacking for older kids, who already need more info than this book provides.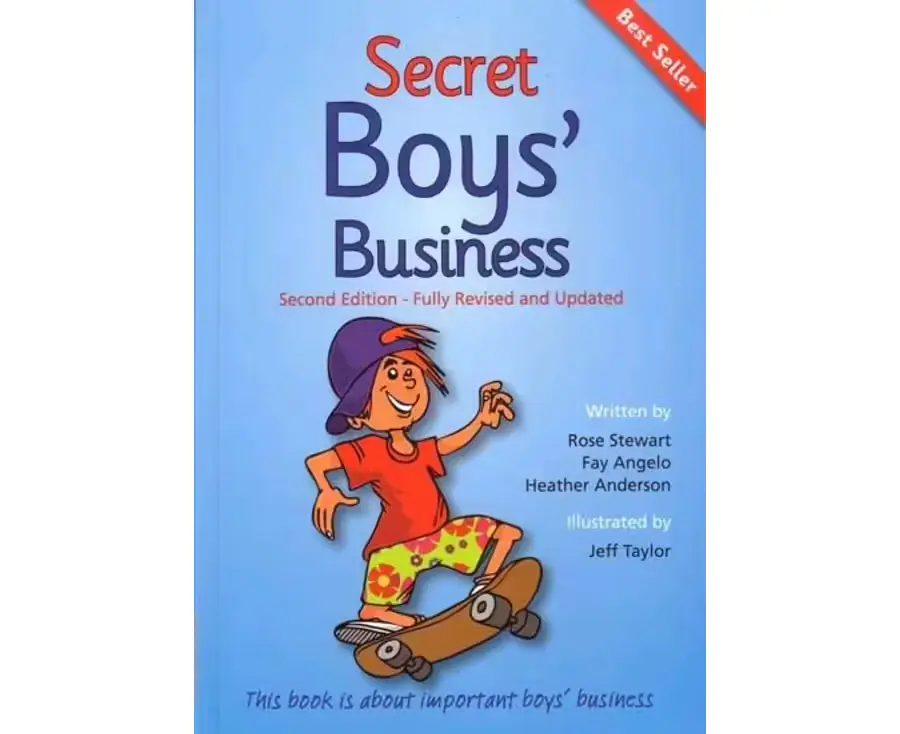 Buy here: Booktopia
Don't Panic, It's Puberty
By Tim Collins and Jennifer Naalchigar
Don't Panic, It's Puberty!: a Guide for Boys approaches the topic of puberty in a funny and body-positive manner.
In this medical doctor-reviewed book, readers will learn about the physical and emotional changes they will undergo. Topics include height, voice changes, pimples, body hair, penis, crushes, and mood swings. It also teaches how to manage these changes and care for themselves, like keeping clean and getting enough sleep.
Boys from age 8 will love the cartoon-style yet anatomically accurate illustrations. The drawings also show boys in different bodies, promoting inclusivity and self-acceptance.
The two-part Don't Panic, It's Puberty! series also comes in a version for girls.
Buy here: Dymocks
What's Happening To Me
By Alex Frith
Nonfiction children's author Alex Frith's book, What's Happening To Me?, is one of Usborne's first books on puberty. It tackles height, skin, facial hair, hormones, and how to effectively manage physical and behavioural changes during this phase.
Designed for boys from age 9 with adult supervision, many things set this book apart from other puberty books. For one, it looks at puberty from a scientific perspective. It talks about stuff like healthy diet, hygiene, and sperm and eggs in a funny yet matter-of-fact way. It also touches on stuff like bullying and consent.
Another thing that makes it different is that it talks about how babies are made. Yes, the book discusses sexual intercourse. This can be off-putting for parents and carers in certain religions who view sex negatively. But otherwise, this book is an excellent fact-filled resource to teach boys about puberty without being too serious or overly jokey.
Parents who have read this book appreciate that it touches girls' puberty at the end. It gives boys basic knowledge of the changes their girl peers undergo as they step into adolescence.
What's Happening to Me? also comes in a version for girls.
Buy here: Booktopia
Be Your Own Man
By Jessica Sanders and Robbie Cathro
Instead of talking about bodily and behavioural changes boys undergo during puberty, this award-winning picture book expands on what masculinity means.
Compared to other books that teach boys about puberty in this list, Be Your Own Man challenges gender-related stereotypes and encourages young boys to become who they want to be.
Recommended for boys from ages 6 to 12 under adult supervision, this book breaks gender norms with positive messages about every boy's right to be who and what he wants to be.
This brilliant book celebrates individuality and uniqueness. It teaches young boys to be kind and respectful to themselves and others. It also tells boys that expressing their feelings, asking for help, and exhibiting "softer" behaviours like sensitivity and creativity are okay.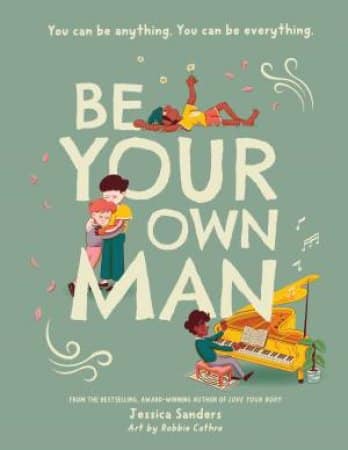 Buy here: QBD
Guy Stuff
By Cara Natterson and Micah Player
Young boys ages 9 to 12 will enjoy Dr. Cara Natterson's Guy Stuff: The Body Book for Boys. Dr. Natterson is a real-life paediatrician, and her book is packed with tips and how-tos on navigating puberty.
It contains everything boys need to know about the changes that happen during this stage in a frank and easy-to-understand manner and with funny illustrations.
Although tagged as a book for boys and identifies sex according to genitalia, it covers gender-neutral topics. For example, it discusses how to brush your teeth, how to choose the right body products, and how to handle body odour - things that everyone can relate to in a user manual-style.
Moreover, this book is body-neutral. It discourages boys from internalising the "ideal body," as shown in media and social media, teaching kids to accept themselves for who they are.
Buy here: Booktopia
Books to teach boys about puberty (cont.)
The Boys' Guide To Growing Up
By Phil Wilkinson and Sarah Horne
The Boys' Guide to Growing Up is a remarkable book by puberty and parenting expert Phil Wilkinson for readers aged 9 and up.
It covers everything young boys need as they navigate puberty. This includes height and weight, voice changes, skin problems, body odour, personal hygiene, emotions, mood swings, and more. It is a reassuring book, teaching boys that what they are experiencing is normal. It also has chapters about sex and how babies are made.
The guide provides lifestyle tips on effectively managing the bodily and behavioural changes during puberty.
Aside from these, you will also appreciate the dedicated chapter on body privacy. This is very important, especially for boys, who are traditionally "conditioned" not to reveal sexual harassment and molestation to be viewed as masculine.
The book also briefly touches on what girls undergo during this critical stage.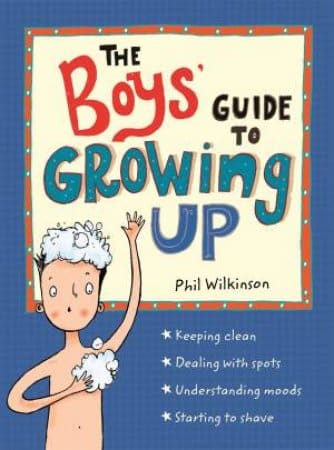 Buy here: QBD
Puberty Is Gross, But Also Really Awesome
By Gina Loveless and Lauri Johnston
While most books in this list are tagged as "boys' books," Puberty is Gross, But Also Really Awesome includes all sexual orientations and gender identities. From the get-go, Gina Loveless reassures its young readers that it's okay to question your birth-assigned gender.
Likewise, the author acknowledges that everyone experiences puberty differently, and that there is not one "normal" outcome from this. The book also recognises culture's role in one's experience of this confusing stage.
Designed for the 8 to 12 crowd, this book bursts with facts, humour, body positivity, and self-love on every page.
These can be pretty offensive to people with strict beliefs in traditional gender roles. (Some are even trying to ban this book from schools and libraries.) Otherwise, this is an excellent primer to everything about puberty.
It delves into bodily and behavioural changes, health, and relationships, with heaps of citations to back up the claims. It also touches on sensitive topics that preteens experience, such as family situations, mental health, bullying, eating disorders, and sexual harassment.
Buy here: The Nile
What's Going On Down There
By Karen Gravelle and Robert Leighton
Pornography? STIs? Sexting? Birth control? Aside from the changes boys' (and girls') bodies undergo during puberty, the revised edition of Karen Gravelle's best-selling What's Going On Down There? covers topics other books in this list might have missed.
It tackles penis size and masturbation, too - things that may warrant a few blushes from older middle schoolers (9+).
One of this book's most significant selling points is that it was written with preteens as consultants. So, it feels more like a "big brother" guide to navigating puberty, answering the actual concerns of today's young boys.
Buy here: Dymocks
The (Nearly) Teenage Boy's Guide To Almost Everything
By Sharie Coombes
Designed for boys from 12 to 14, the main goal of Sharie Coombes' The (Nearly) Teenage Boy's Guide To Almost Everything is to encourage healthy emotional, mental, and physical development during puberty.
It discusses the changes in one's body and emotions as he matures. It also offers lifestyle tips to help (nearly) teenagers successfully transition from childhood to adulthood.
One of the stand-out sections of this book is the discussion of sexual arousal. The book explains that feeling sexually attracted is normal for many adolescents. It also talks about sex. In particular, it discusses whether you need to have sex and how to know if you're ready.
With just 63 pages, this book contains just the right amount of everything. Beautifully illustrated and well-laid out, The (Nearly) Teenage Boy's Guide To Almost Everything is an easy and enjoyable read.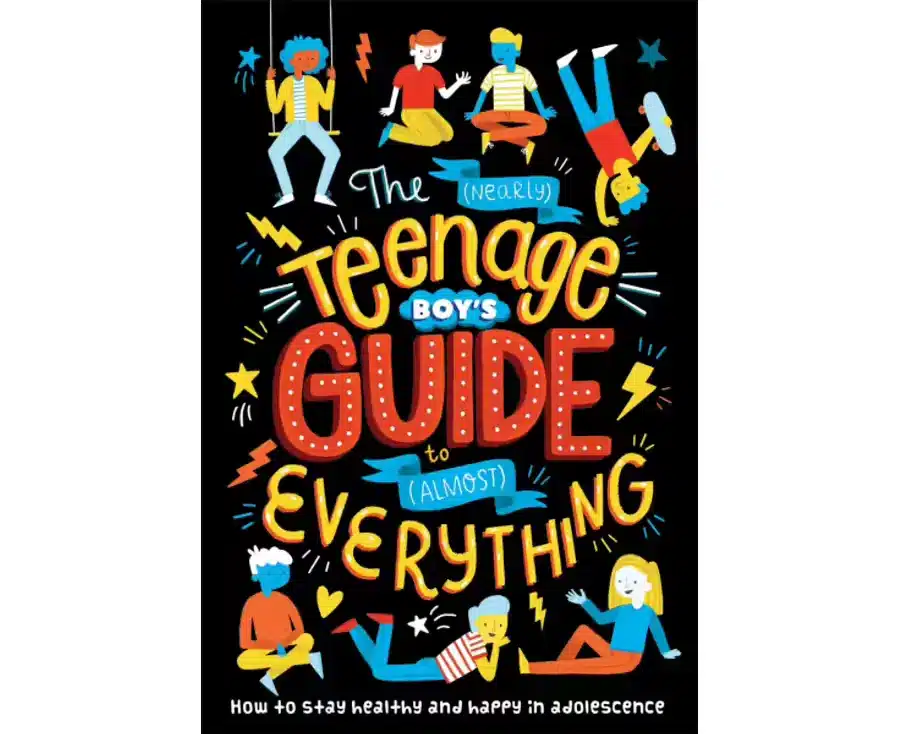 Buy here: Booktopia
Boys Guide To Puberty And Body Care
By Natalia Spark
Published in 2021, Boys Guide To Puberty and Body Care is Natalia Spark's contribution to puberty books. As the cover says, it is meant for boys from 8 to 12.
This independently published book covers the same topics as most resources on puberty - bodily and emotional changes, timeline, and sexual attraction. Set in a pleasant and comfortable tone, this book will prepare young boys for the changes to come as they mature.
But what sets this book apart is its focus on skincare for boys. After all, witnessing his smooth and clear skin turn oily and pimply can be horrifying and cause a dip in his confidence.
For this, the book provides 10 essential tips for personal skin care hygiene, precisely when a boy's hormones are overcharged. These tips will help adolescent boys gain confidence during this confusing transition period.
Buy here: Booktopia