This article about shopping websites for great deals this Christmas was last updated in 2021.
Online shopping is the way to go this Christmas. Not only is super easy but it saves you lots of money too.
There are some brilliant online superstores offering a massive array of products with regular sales, promotions and even free delivery.
Shop across Australia and the globe with our list of online shopping websites for great deals this Christmas … all from the comfort of your home.
Best online shopping deal sites
HeyHey is your one-stop online shopping website for everything home and living. It's one of the best places to find great deals on appliances (check out their juice makers and ice shavers) and homewares. If you own a restaurant or catering business, head to the Catering category for specials on professional equipment ranging from trolleys to cash registers.
Crazy Sales is a favourite shopping destination for ozzy bargain hunters. They offer thousands of products in every imaginable category and sell everything from jewellery to musical instruments to novelties. Customers love the after sales service, fast delivery and rewards program.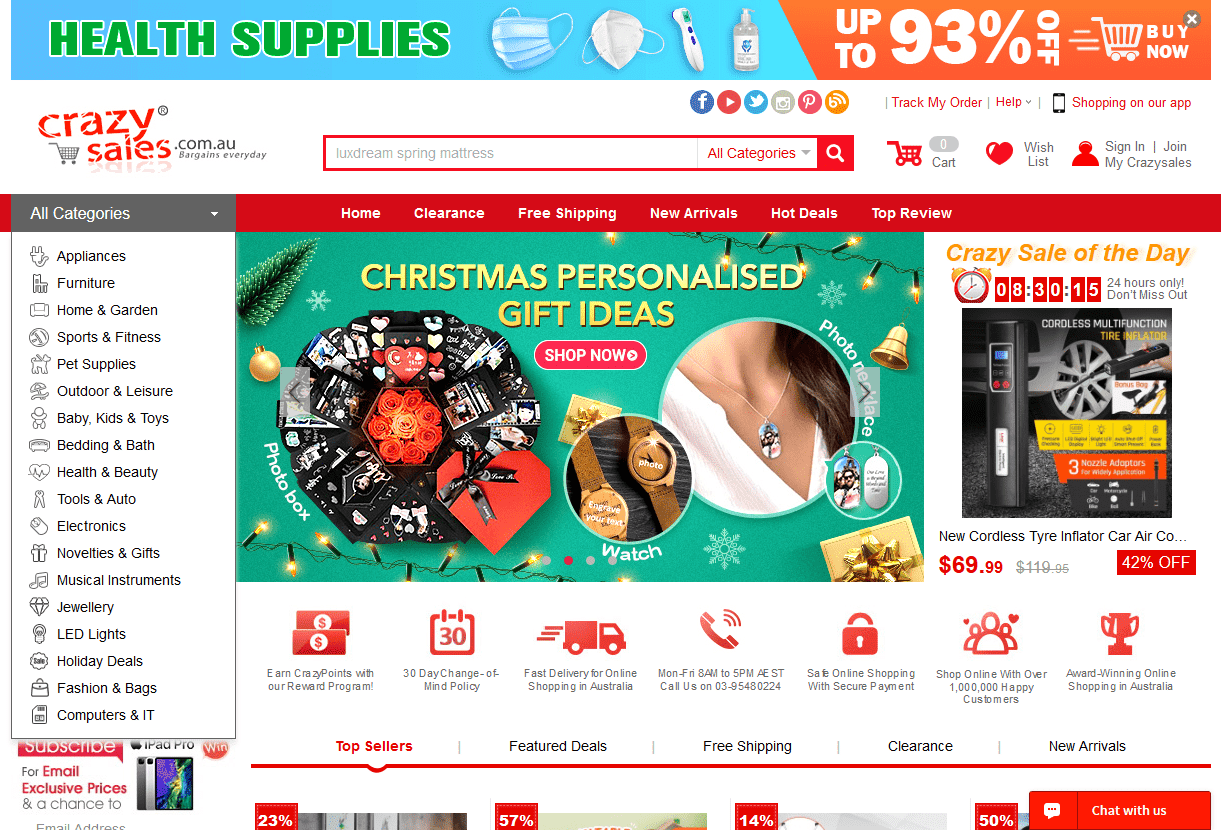 Payday Deals is another discount retail paradise that is home to Australia's best online shopping specials. They compile all the best internet deals in one place. Get deep discounts on a wide range of products, including homeware, gifts, pets and electronics.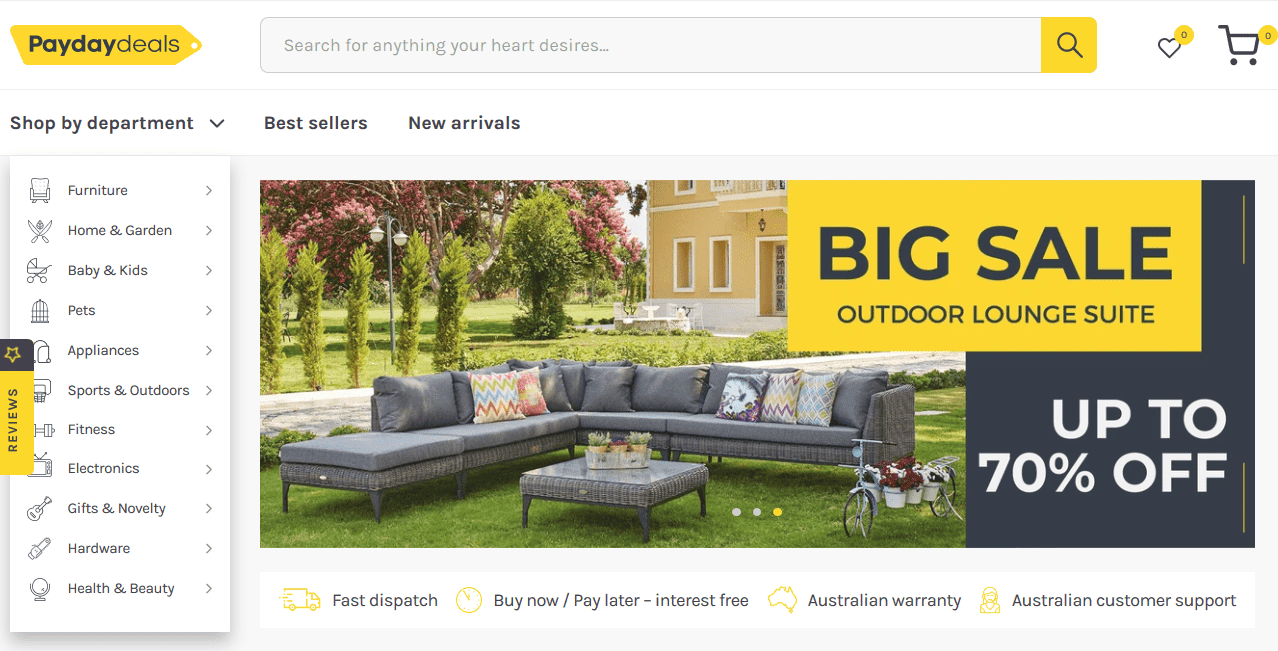 The daily deals and flash sales at Catch make it a top online shopping website. The e-commerce shop is packed with an endless variety of items, from grocery and liquor to furniture and appliances. There's always a sale going on for bargain hunters and discount lovers.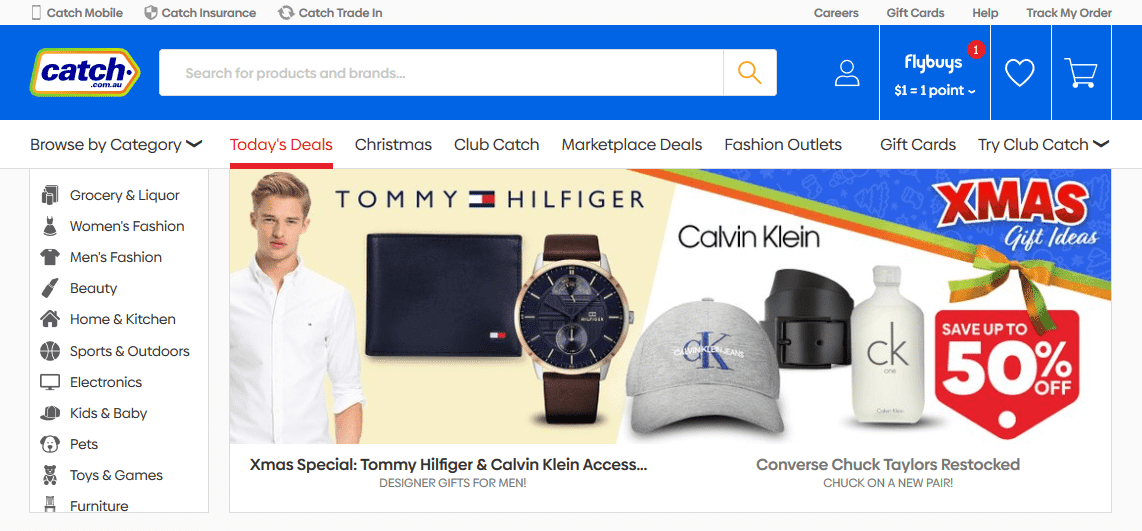 The original online shopping website is still the go-to place for auction lovers and people looking for one-of-a-kind, vintage and exclusive items. Ebay Australia's Business and Industrial category is a must if you're in the market for farm equipment, heavy machinery and manufacturing products.

ShopZero is the online shopping website for people who want flexible payment terms on electronics, toys, beauty products and furniture. The store carries big brands like Apple and Sony and you can buy what you want now without paying a deposit or interest.
Online shopping websites for great deals this Christmas (cont.)
Bang Good is a one-stop eCommerce shop for everything you need, with thousands of products in categories that range from fashion to industrial and scientific, including carbon fiber and lab chemicals. The site scores highly on deliveries, payment options and 24/7 customer service.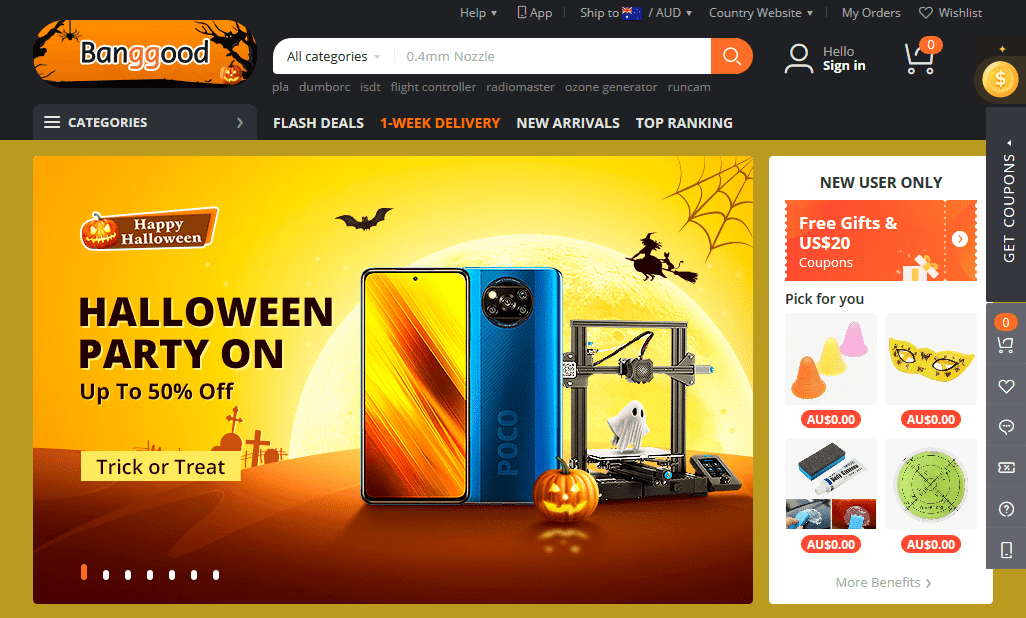 Mytopia is a fast-growing online shopping website for home and lifestyle products. Some of their most popular categories are treadmills, sofas, solar panels, massage tables and electric bikes. The product selection is pretty extensive and the site scores highly on customer service, delivery and quality (12-month warranty on most items).
Later Gator is an online shopping website for the cash-strapped shopaholic. They offer multiple buy-now-pay-later options, all interest-free so you can get what you need or want right now. They have Afterpay, ZipPay, Laybuy, Openpay, Klarna, LatitudePay, PayItLater and Splitit as well as regular payment options.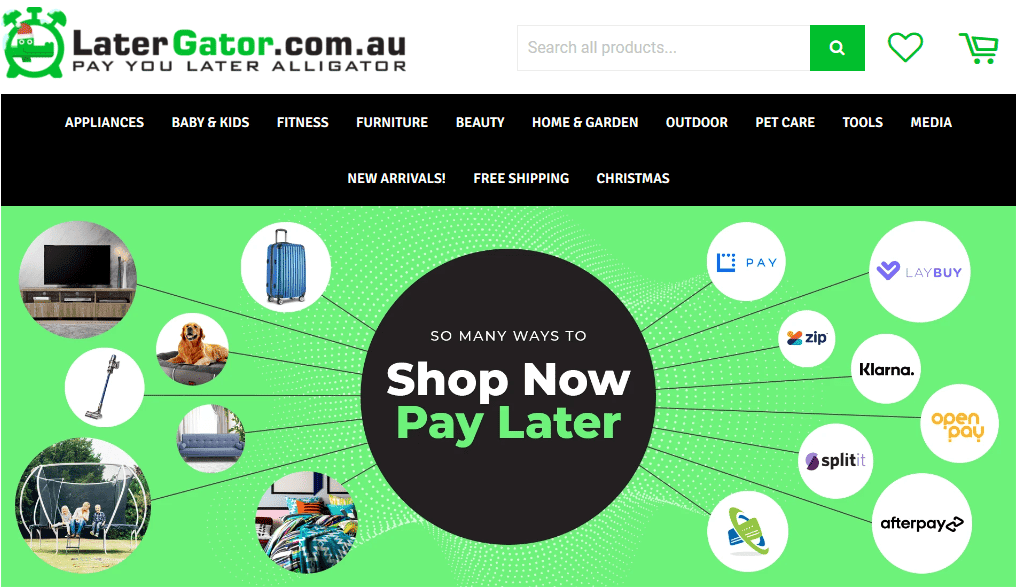 The direct-to-consumer online retailer Light in the Box is known for its affordable apparel, gadgets and home and garden products. Specials are featured on top of the page so you don't miss out. Also check out their made to measure evening and wedding dresses and other customised items.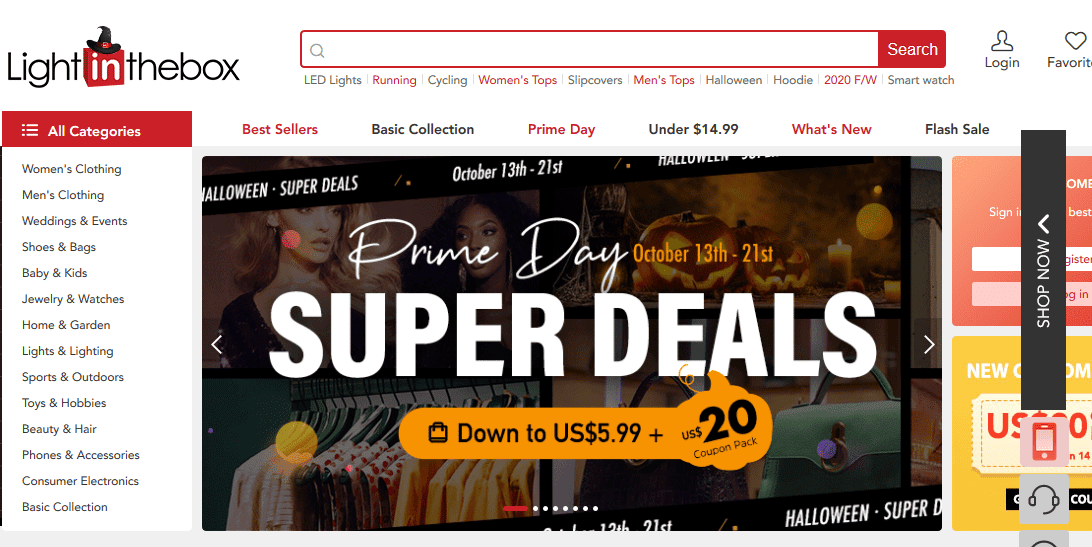 Did you know that the hyper-popular online shopping website for women's apparel is also home to a wide range of household and garden items? They have everything from bedding to decor to cleaning supplies. What we love best about this shop is their frequent specials (honestly, there seems to be a deal for every day of the week) and huge markdowns during sale season.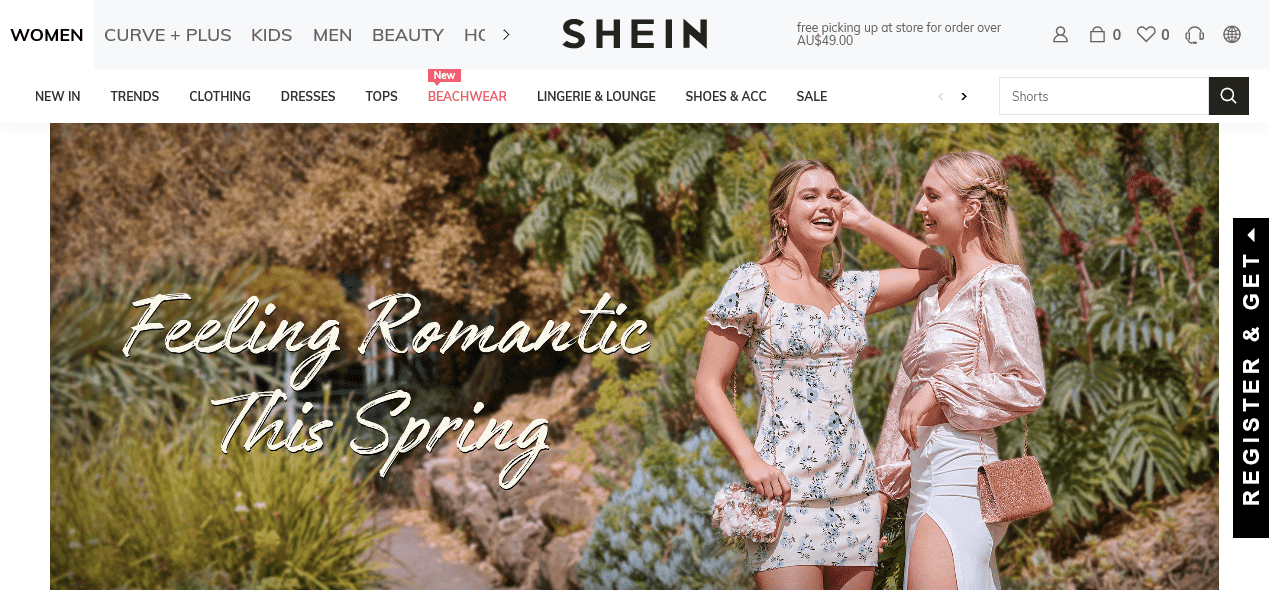 Best online shopping deal sites in Australia (cont.)
Amazon has come a long way from its beginnings as an online bookstore in 1994. Now you can buy anything you want from the world's leading online shopping website, including digital products like streaming music and movies. Amazon Australia is the nation's second largest online retailer.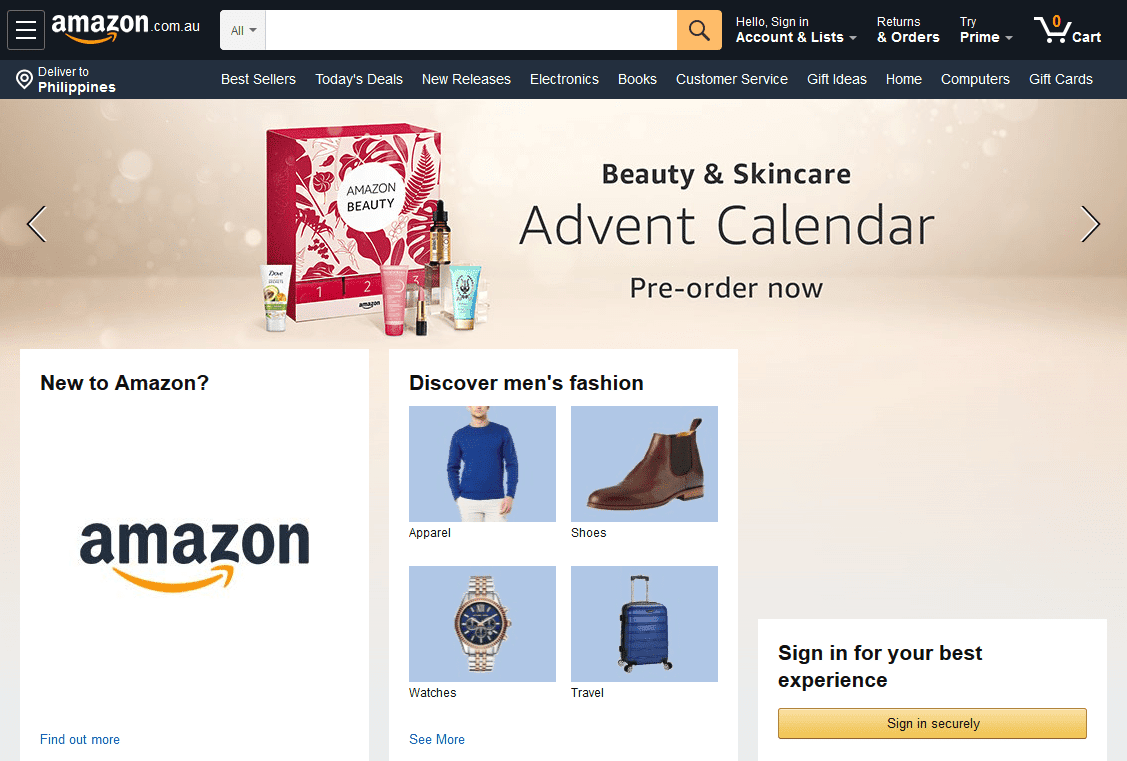 Kogan's appeal lies in its variety of products on offer. It started in 2006 as an online shopping website selling mainly electronics before expanding to other categories. The site still features televisions, home theatre systems and electronics deals prominently.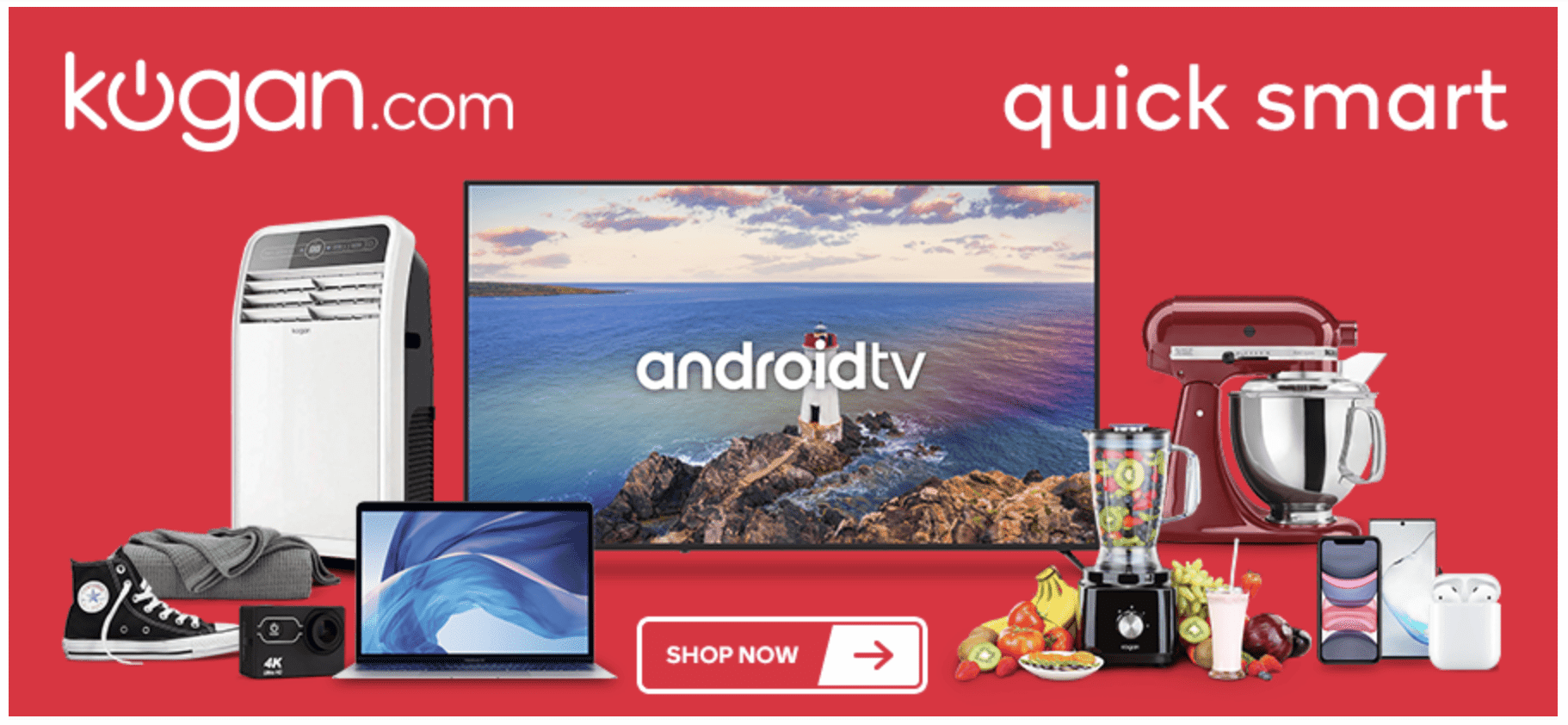 An endless selection of products with wholesale prices is the main draw of Mini in the Box. The online shopping website keeps prices low by sourcing directly from a network of Chinese manufacturers. Whether you're reseller or a shopper on a budget, you're guaranteed to get the best deals.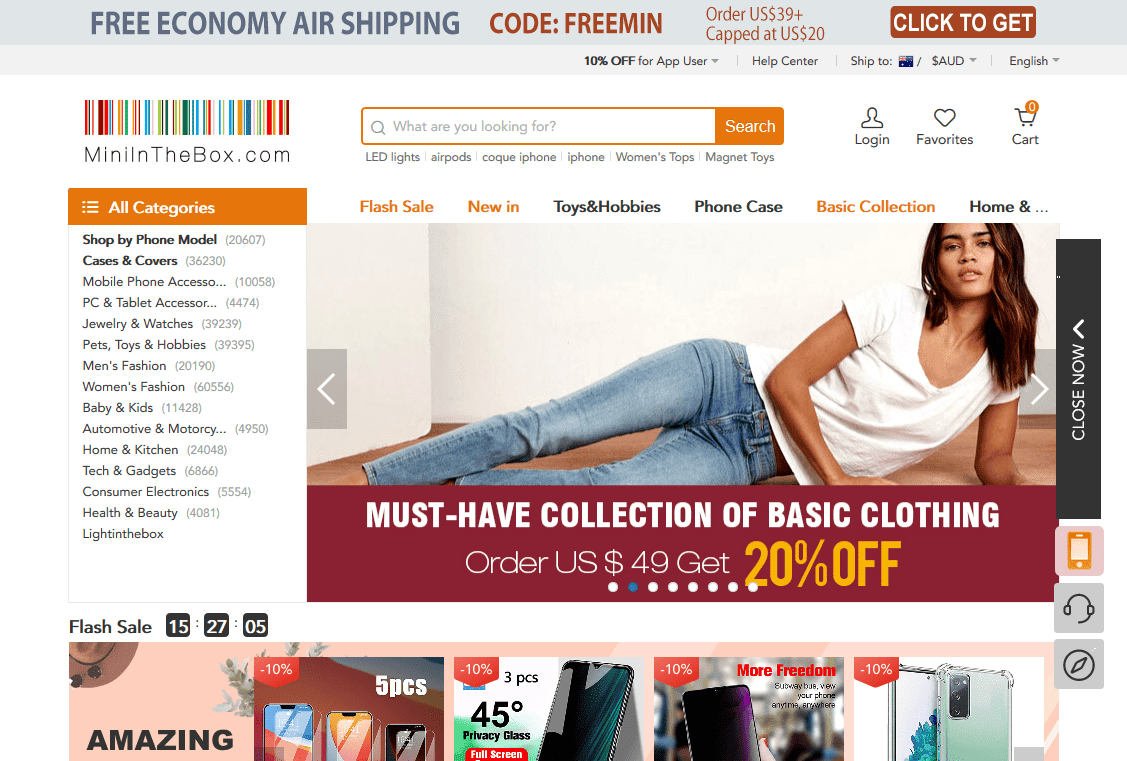 Head to DH Gate if you are looking for great deals on quality electronics, appliances, and home improvement products. The popular budget shopping website was originally set up for business-to-business (B2B) sales, so the more you buy, the more you can save. Check out their top-ranking category and flash deals to save big on popular and trending items.

At Simply Wholesale, you can shop till you drop (over 500,000 products) at wholesale prices. They carry everything from fashion to computers to adult items. You'll find big brands here like Samsung, Lenovo and Gigabyte as well as less popular manufacturers. And if you don't like what you buy, they have a 7-day change of mind customer guarantee.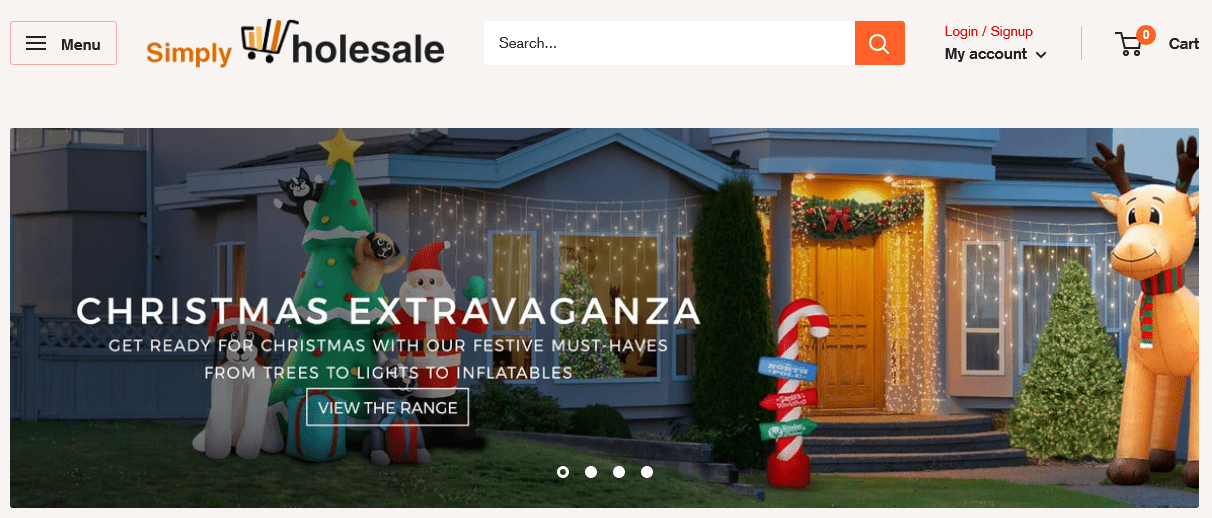 Bargains Online is an online shopping website for all your household needs. Shop great deals on mattresses (from $209), furniture, outdoor, garden, kitchenware, kids toys, sports and more. Daily deals are featured prominently on their website to make sure you never miss out. We like their 30-day return policy on most products, fast delivery times and great customer support.
Alibaba's sister site for online retail AliExpress is a must for direct-from-supplier items with matching bargain prices. Both shoppers and sellers love the endless variety of items available (over 100 million) at AliExpress. Whether you're a DIYer, foodie or fashionista, you'll find all the essentials you need plus fun, hard-to-find items. AliExpress is a must for Christmas shopping, but make sure to order well in advance due to long delivery times.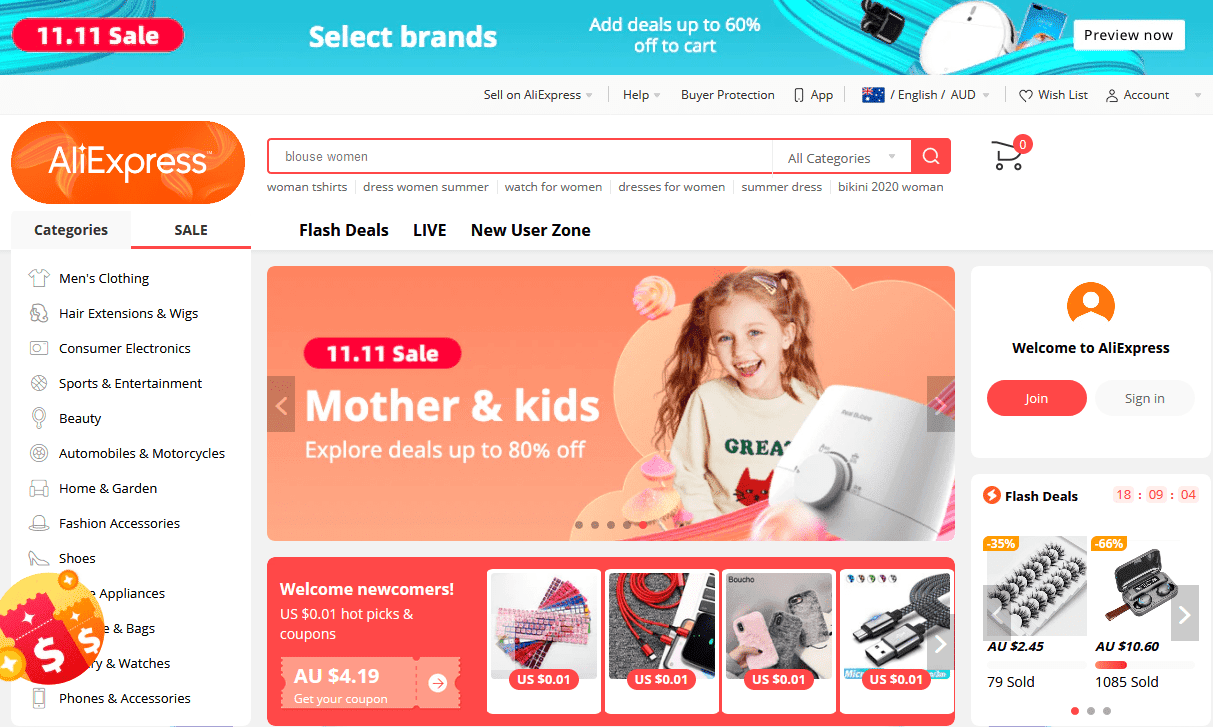 Another online shopping website for great deals on furniture and homewares is Factory to Home. The Melbourne-based shop offers bargain prices and multiple payment options, including flexible 'Buy Now Pay Later' plans. Also check out their Baby and Kids category for bestselling toys like ride-on vehicles and playsets.
My Deal is your ultimate online shopping destination for home and lifestyle. They have millions of products in their catalogue and a community that connects sellers with customers to make it super easy to find that elusive item you're looking for. Don't miss their Wine section–they have a huge selection of great brands for up to 75% off.

Mega Boutique started in 2016 as an online shopping website for kitchenware, homeware and decor. This is the place to get amazing deals if you're planning a dinner party or looking for the perfect hostess/newlywed gift. They have thousands of items on stock, including pots and pans, dinnerware, flatware, knife sets, food keepers, hampers and gorgeous decoration that won't break the bank.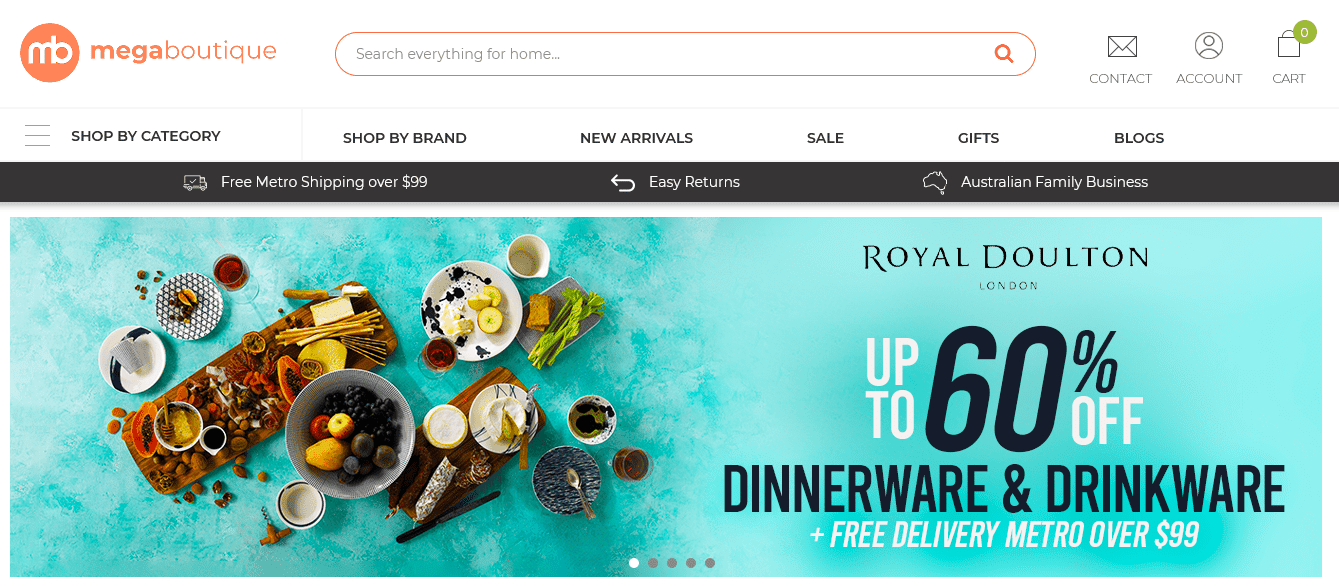 You've probably shopped for bed linen and kitchen appliances at Harris Scarfe. This retail giant has been around for more than 170 years and has 43 stores all over the country selling homewares, apparel, intimates, travel and outdoor items. Other things to love about this online shopping website: great customer service and price match guarantee.

In need of Christmas gift ideas? Look no further …
24 Gifts for teenage girls that have nothing to do with iPhones
24 Gifts for teenage boys that have nothing to do with gaming
30 Cute stuffing fillers for little girls
30 Cute stuffing fillers for little boys
10 Beautiful personalised Christmas gifts for kids to keep forever
7 Brilliant advent calendars for kids who live between homes
50+ Gifts ideas for mum (sister, aunties, girlfriends)
17 Gifts for teachers they'll actually really like
Cheap yet life changing Christmas gift ideas
22 Homemade Christmas gift ideas that are easy to make
Treats to buy for yourself – Merry Christmas to me
10 Adult advent calendars for the Christmas lover in all of us
15 Gift ideas for a newish boyfriend
50 Christmas gifts for men for under $50