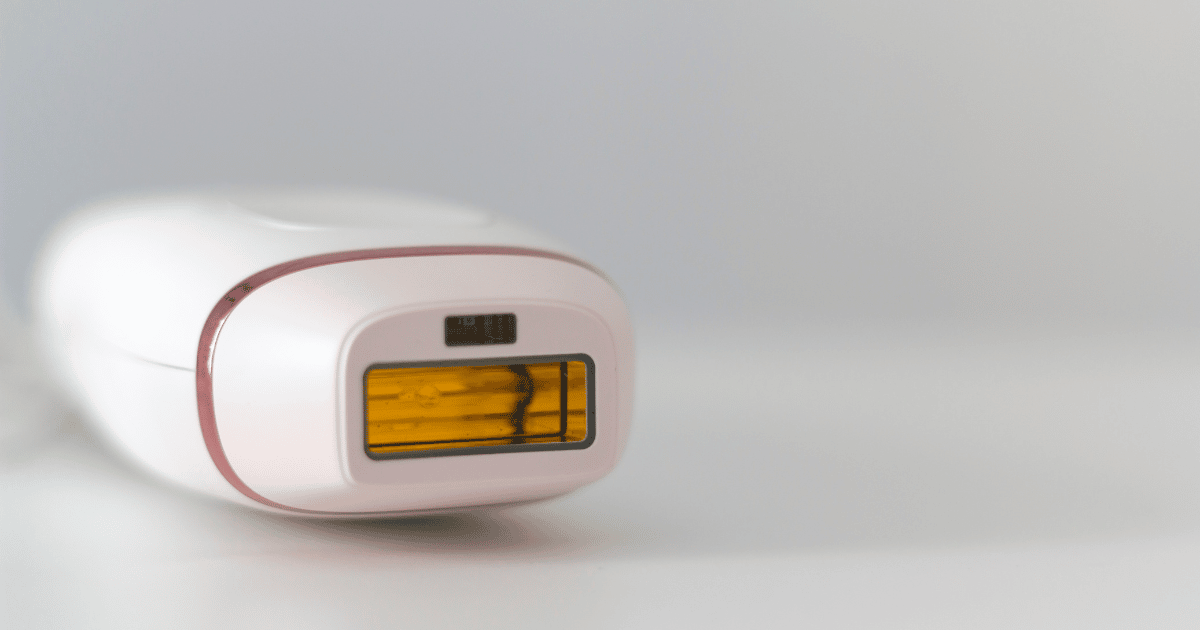 If you're thinking of buying a laser hair removal machine to use at home, there are a few things you need to know so you buy the right machine for your needs.
Although laser hair removal might be part and parcel of our daily lives, it is a fairly new technique which was approved by the FDA in the late 90s. Since then we have all gone crazy for it. Especially when you live in a hot climate like I do and lots of body parts are on display all-year round. You might also hear them called IPL machines which stands for "intense pulsed light".
They are popular with males and females, from late teens through to later life.
Why?
It looks good. It feels good. And it makes life easier. No more shaving, waxing or epilating. Just the flash of a light and goodbye hair.
I have been getting professional laser hair removal on various parts of my body for years. However, my teenage girls are now into it and this is costly because they get different results. For me, laser hair removal is a permanent solution but for them in their tender teenage years, the hair grows back (albeit after 4-6 months) due to hormonal changes that trigger hair regrowth. Hence, another laser treatment is never fair away. That's why I decided it would be more economical and convenient to buy a laser hair removal machine for use at home.
Armed with professional advice from my laser therapist and well-sourced online information, I learned what you need to know before making a purchase, as well identifying the best laser hair removal for home. In this article I cover:
The difference between a home laser and getting it done professionally
What to look for when buying a laser hair removal machine
Which laser hair removal is best for home use?
At home laser hair removal vs. professional: The main differences
Long before I purchased my first IPL hair removal device, I did lots of research on home laser removal versus professional. And I mean lots! Because let's face it, an at-home laser hair removal device is a big investment. Not only in money, but also time. I wanted to make sure that I was going to get the results I wanted, which is permanent hair removal.
It turns out that at-home laser removal devices and professional machines at the salon are as different as night and day. Here are some major differences between the two.
Laser intensity
At-home laser removal devices use intense pulse light (IPL) or diode laser light to target the hair roots, while professional laser removal machines use true laser to kill the hair follicle so it can't grow back. The main difference is that at-home lasers use very low intensities on small areas of skin, while professional lasers use higher intensities on wider areas of skin.
Permanent vs short-term hair removal
Because of the low laser intensity, it's no wonder that at-home lasers take a longer time to work, and hair typically grows back if you stop regular maintenance. I find that I need to use my at-home IPL every month or so if I want to ditch my razors. On the other hand, salon hair removal (when done correctly) takes around 10 treatments and the results are permanent.
Compatible skin tones
I learned that at-home laser devices work only on a range of skin tones.
I have dark hair and light-medium skin, so my little IPL does its job. However, it won't work if you have grey, blonde, red or light hair and light skin, or the laser may cause burns if you have dark hair and very dark skin. Some devices will even turn off if you don't have the right skin tone. Best to err on the side of caution if your skin tone is not compatible and opt for professional hair removal.
Machines at the salon use lasers that are safe for all skin tones.
What to look for when buying a laser hair removal machine
For someone buying a home IPL/laser hair removal device for the first time, the options can be overwhelming!
I have to admit that it took me waay too long before I decided which one to get. I must have looked at 20 different types of home lasers! Besides looking at obvious things like the price, I also checked the reviews and compared the comments from different websites. Plus, I asked my friends who have hair removal devices for recommendations. It really helped me to hear the experiences of people who have used and tested these devices, because results can vary widely even for the same device.
When choosing my first hair removal device, I considered:
My budget
At-home laser hair removal devices vary in quality and price. I know that salon hair removal can run to several hundreds of dollars, but the best at-home IPL devices will still cost you a pretty penny. The best brands cost from $100 to $1000. It's definitely an investment even if it's not as pricey as professional hair removal sessions at the salon!
It helped that I knew what I wanted and had a set budget to work with. Buying my device during a sale also helped!
If you're on a strict budget, consider getting an older model. This may not have all the bells and whistles of the latest version, but it works just as well and at a fraction of the cost.
In addition to the cost of your at-home laser device, you need to factor in the cost of accessories for pre-shaving like razors, trimmers, and of course, skin protection after your laser session (SPF and moisturiser).
My hair and skin colour
I mentioned above that at-home hair removal devices may not work on all skin tones and hair colours.
At-home IPLs can burn or damage very dark skin and they don't work on light hair (grey, blonde or red) and light skin. The laser needs the contrast of light skin and dark hair to effectively target the follicles.
IPL devices come with a chart that tells you what laser intensity to use based on your skin tone or target area.
My target area
Bikini line, legs, underarms, arms … I wanted to be smooth and hair-free everywhere so I picked a device that would work on all areas, whether small or large.
Many brands come with removable filters that focuses the laser on a specific area. You can remove this when you're treating your legs or your torso, for example. My device can also work with or without a cord.
I like keeping the IPL plugged in when treating large areas because I don't want to keep recharging the batteries.
Essential features
I picked a laser that works for all body areas and one with attachments and filters for smaller areas. I also looked at the number of flashes or flash life on the device which tells you how many years it will work, charging time, and whether I would need to replace components like lamps down the road.
Don't be afraid to ask the salesperson if you have questions. They're there to make sure you are happy with your purchase!
Which laser hair removal is best for home use (Australia)?
One of my top picks for at-home laser hair removal is the award-winning Philips Lumea Prestige IPL. It's one of the IPLs that I looked at with consistently good reviews on different websites, and it came highly recommended by my friends as well. I love everything about the Lumea: The built-in sensor that tells you what light intensity to use based on your skin tone and hair colour, the cord/cordless model that's great for on-the-go hair removal, the curved head for easy hair removal on tricky areas like knees, and the decent size of the light head to cover small and large areas.
Google reviews at time of listing: 4.8/5
What I like most about this product: The rounded head for easy hair removal on tricky areas, filters for specific areas, and a sensor that tells you what intensity to use based on skin tone.
What is not so great: Pricey, does not work on all skin tones, can irritate very sensitive skin, it can take months to see results
An example review:
"I have been using the Lumea Prestuge for a few weeks now and it is an amazing product to use. It's so easy to use plug in and go. Ive mainly used it on my legs and underarms and the results are brilliant so far. My legs grow thick black hairs and when I shave it normally grows back in 48 hours, after using Lumea for a few weeks it's hardly growing back at all and skin is really smooth not much leg stubble. I like that you can use it while plugged in so not worried about charging it up. This is totally a great product and the results are much better than I anticipated. Would definitely recommend."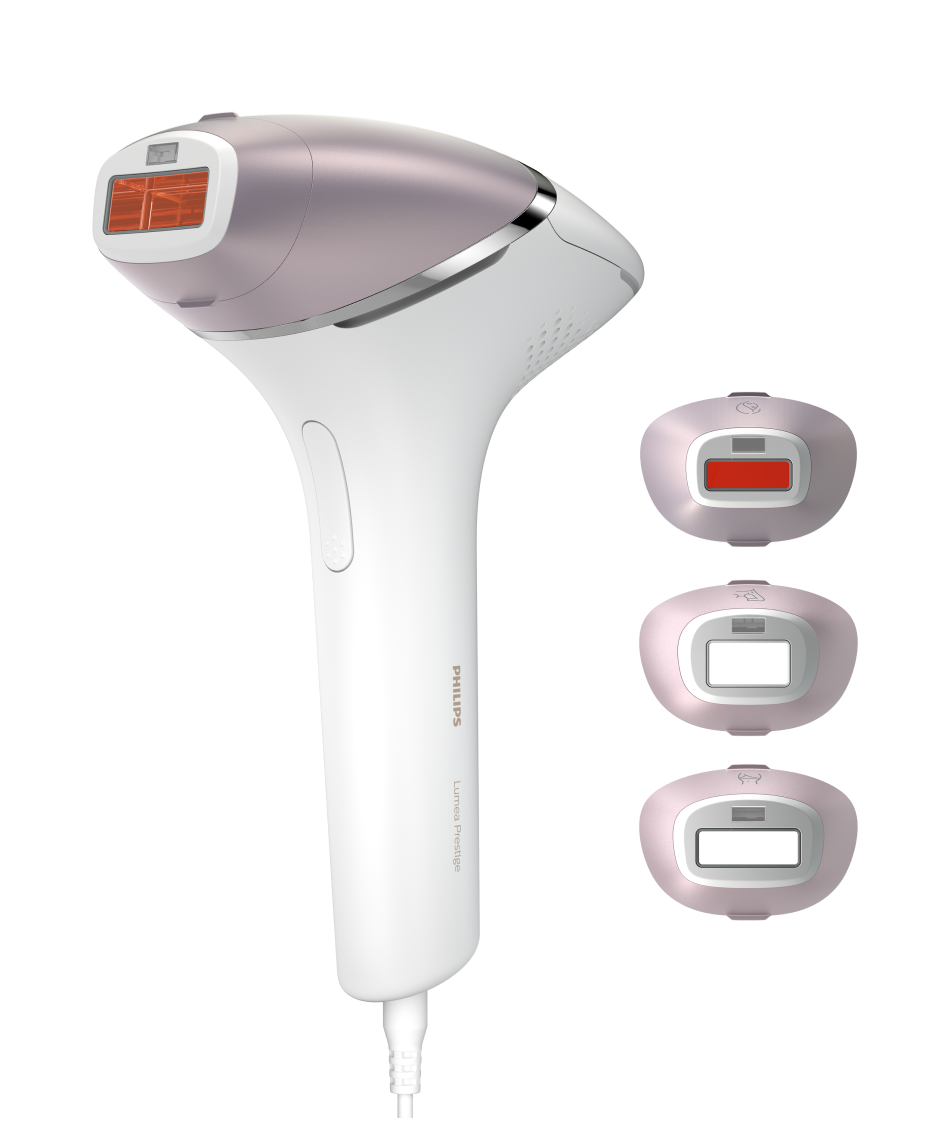 I found the best place to buy a Philips Lumea is on Shaver Shop
I decided to include the Estelle laser IPL handset on my list because of the price. At $70, it's an excellent bargain and a perfect at-home device for beginners who want to try out the benefits of IPL without needing to spend hundreds on a big brand. While it's definitely not a substitute for salon hair removal, you'll see results with long-term use. These are not so dramatic, but reviewers say they've noticed thinner hair growing back after regular use. You do have to keep using this several times weekly to really see a difference, however. With that said, the features and price are totally worth it.
Google reviews at time of listing: 3.5/5
What I like most about this product: Great price, long life (700,000 flashes), travel-sized IPL
What is not so great: Results can be hit or miss, it can take months to see your hair thinning
An example review:
"It's really easy use.. you won't get the results as you do at the laser clinics. Been using it since sept I think the hair has thinned out anyway not shaving as much."
I found the best place to buy an Estelle Laser IPL Hair Removal Handset is on Kogan
The Braun Silk Expert Pro 3 gets my vote for a mid-price IPL that's great for both beginners and experienced users. I have personally used this one with good results and I love that it's dermatologist-tested and FDA-approved. There are two modes (normal and gentle) and beginners can start with the lowest setting to see how it feels and works on their skin. I also like that it adapts to your skin tone, it's super light, and it comes with a precision head to target pesky areas. One downside for me is it's a corded model so you always need to have it plugged in while shaving.
Google reviews at time of listing: 4.5/5
What I like most about this product: FDA and dermatologist approved, good price
What is not so great: Not suitable for very sensitive or irritated skin, can take 3 months to see results
An example review:
"Not for any kind of pigmented skin tones at all! LOL. This is really a LEG hair removal!

This works wonders everywhere on your body, I think this is the PERFECT device to remove hair on your LEGS. In just three weeks I have seen a tremendous difference in the growth rate. I only have hair on the knee below but it works so well I think I will only need about 4-5 more weeks before I am free of leg hair forever."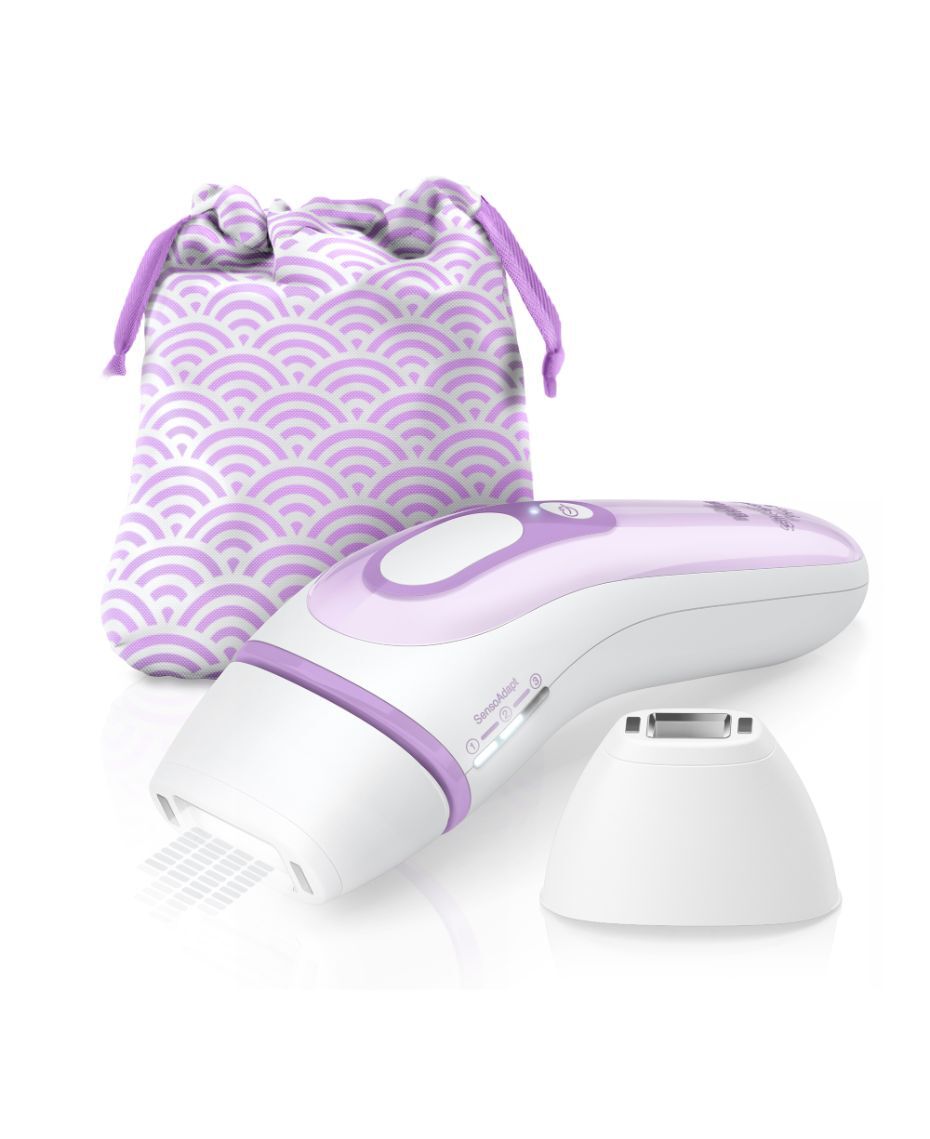 I found the best place to buy a Braun Silk Expert Pro 3 is on Shaver Shop
Hooray for affordable at-home IPL devices that work! My second favourite IPL on this list price-wise is the Lux Skin IPL ($79). Their website says it is the "worlds best selling IPL Laser Hair Removal Handset" and definitely worth a try because of the price and the reviews. I like that it's easy to use and handle, whether you're using it on the legs or the underarms. Most people say it works, but you do need to be very consistent to see the results you want. It can take months for some, but you can see thinner growth and sparser hair if you use it once or twice a week.
Google reviews at time of listing: 4.5/5
What I like most about this product: Great affordable price, good results with consistent and long-term use
What is not so great: Takes a long time to work, not compatible with all skin tones
An example review:
"Amazing

I bought this whilst it was on offer about a month ago was going to get an expensive one but thought I'd try this first. It is amazing!! Usually do arms/underarms, legs and upper lip in one go and then bikini/underneath etc. at a different time. I used to get bad razor burn and ingrown hairs downstairs and underarms would grow back straight away but since I started using this machine I have had little to none of the above! Grows back alot slower and I've started to notice that ther are large patches where the hair hasn't grown back at all. This is only after a months use cant wait to see more results! 10/10 this product is working great for me :)"
I found the best place to a buy Lux Skin IPL Hair Removal is on Lux Skin
And my last pick for your at-home laser hair removal session: The Tavice AU IPL. At $80, it's slightly more expensive than the Lux IPL but still worth considering. The handset is lightweight and super easy to use even on tricky areas like knees and face hair. The flash life/lamp tube life is also pretty decent at 500,000. And you get five intensity levels to play with. I always recommend to start at the lowest level if you're completely new to IPL, and this machine is no different. It's great for smaller areas like the lips, forehead, underarms, and arms. And for larger areas like the legs if you're patient!
Google reviews at time of listing: 3.5/5 W
What I like most about this product: Affordable price, great for smaller areas
What is not so great: Results can be hit or miss, takes a long time to work

Example review:
"Over 1 year of use and very satisfied

Using the laser hair remover has been ABSOLUTE BLISS. I am VERY satisfied with the product. Just be prepared to put in the time. Whack a movie on or an audiobook and you'll be good to go."
I found the best place to buy a Tavice AU IPL Hair Removal Handset is on Oz Sale