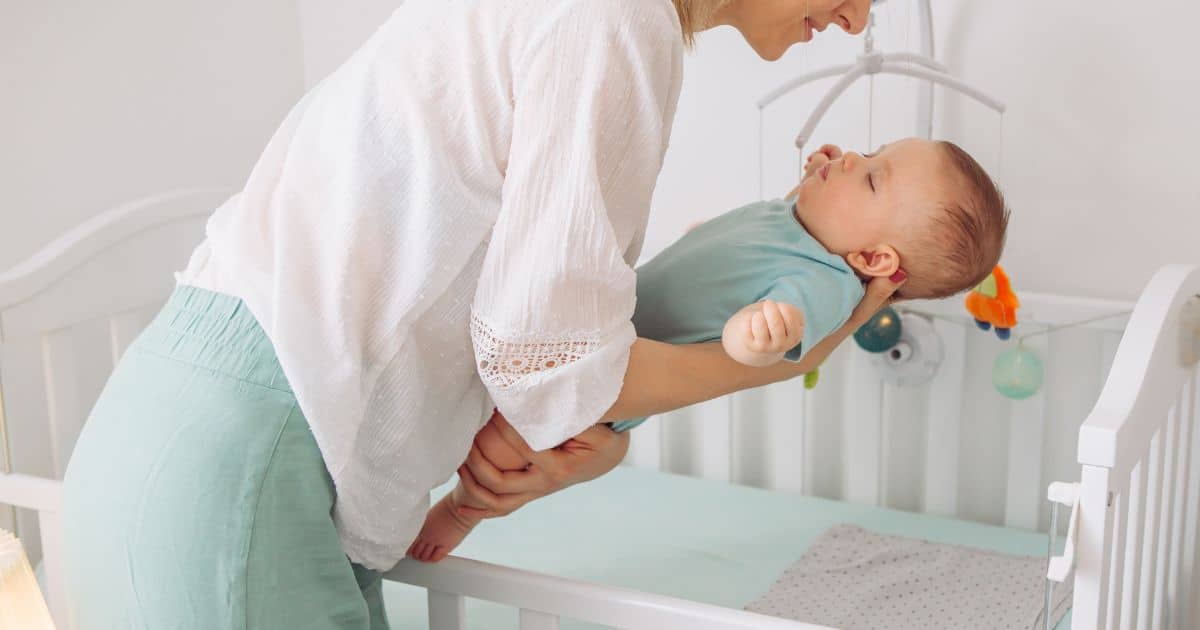 As a single mum, juggling the responsibilities of work and parenting can be overwhelming, especially when Dad is away.
It's essential to find ways to ensure the safety and well-being of your little one, even when you can't be physically present all the time.
That's where the baby monitor comes in, your trusted companion in keeping a close eye on your baby while providing peace of mind.
Let's explore how this innovative device aids single mums and makes their lives easier.
Challenges Faced by Single Mums
The Struggles of Being a Single Mum
Being a single mum comes with its fair share of challenges. Emotional and physical exhaustion often accompany the daily hustle of managing parenthood. Balancing work, household chores, and taking care of your child can leave you drained and longing for support.
However, advancements in technology have paved the way for innovative solutions to address these obstacles.
The Role of a Baby Monitor for Single Mums
Baby monitors have become indispensable tools for single mums. They offer a way to ensure the safety and security of your little one, providing you with peace of mind.
With a reliable baby monitor by your side, you can focus on your tasks while staying connected to your baby's needs.
Ellie Baby Pro Monitor is an all-in one smart baby monitor designed to keep you connected to your baby at all times. It combines advanced AI technology with user-friendly features, making it the perfect companion for single mums. With Ellie Baby Pro Monitor, you can have real-time audio and video monitoring, breath detection, person tracking, two-way voice communication, night vision, temperature monitoring, and much more.
Features and Benefits
Real-Time Audio and Video Monitoring
Ellie Baby Monitor allows you to have a live view of your baby's room with 2K crystal-clear audio and high-definition video. Whether you're in the next room or miles away, you can rely on Ellie to keep you connected to your little one.
Two-Way Voice Communication
With Ellie's two-way voice communication feature, you can easily talk to your baby and soothe them from wherever you are. Whether it's a lullaby, a comforting word, or some reassuring sounds, Ellie ensures your voice reaches your baby's ears.
Night Vision and Temperature Monitoring
Ellie is equipped with night vision capabilities, providing a clear view of your baby even in low light conditions. Additionally, it monitors the temperature and humidity in your baby's room, ensuring optimal comfort for your little one.
Motion and Sound Detection
Ellie's motion and sound detection feature alerts you instantly if any sudden movements or unusual sounds are detected in your baby's room. This way, you can respond promptly to any potential concerns.
Remote Access and Mobile App
Ellie comes with a user-friendly mobile app that enables remote access to your baby's monitor. You can conveniently check in on your baby, adjust settings, and receive notifications directly on your smartphone.
Lullabies and White Noise
Ellie offers a selection of soothing lullabies and white noise options to help your baby relax and fall asleep peacefully. You can choose from a variety of melodies and sounds that cater to your baby's preferences.
How Ellie Baby Monitor Aids Single Mums
Keeping an Eye on Your Baby Anytime, Anywhere
With Ellie Baby Pro Monitor, you never have to worry about missing a precious moment with your little one. The mobile app allows you to stay connected and keep an eye on your baby wherever you are. Whether you're at work, running errands, or enjoying some personal time, Ellie ensures you're always just a glance away.

Stay Connected with the Mobile App
The Ellie mobile app offers seamless connectivity between your baby's monitor and your smartphone. It supports multi accounts, allowing you to share the baby-monitoring experience with trusted family members or caregivers. Monitor your baby's room, toggle features, and receive timely notifications, all with a simple tap on your device.
Enhanced Safety and Security
Instant Alerts for Motion and Sound Detection
Ellie's motion and sound detection feature acts as an extra set of eyes and ears for your baby's safety. If there's any unexpected movement or sound in the room, Ellie promptly notifies you. This feature enables you to respond swiftly and take necessary action to ensure your baby's well-being.
Temperature Monitoring for Baby's Comfort
Maintaining the right temperature in your baby's room is crucial for their comfort and sleep quality. Ellie's temperature monitoring functionality gives you real-time updates, allowing you to ensure the room is always set at an optimal temperature range. You can relax knowing that your baby is cozy and content.
Two-Way Communication for Soothing Your Baby
Ellie's two-way voice communication feature enables you to comfort and soothe your baby from a distance. Whether your little one needs a reassuring voice or a gentle lullaby, you can provide them with the comfort they crave. Being away doesn't mean you can't be there for your baby when they need you most.
Promoting Peace of Mind
Reclaiming Personal Time
Being a single mum doesn't mean sacrificing your own well-being and personal time. Ellie Baby Pro Monitor gives you the freedom and flexibility to take breaks and indulge in self-care. Whether it's catching up on your favourite TV show, enjoying a relaxing bath, or having a peaceful meal, Ellie keeps a watchful eye on your baby, allowing you to recharge.
Reducing Anxiety when Dad's Away
When Dad is away, concerns and worries about your baby's safety can escalate. Ellie Baby Pro Monitor acts as a reassuring presence, alleviating anxiety and giving you the confidence to manage on your own. With Ellie, you can rest assured that you have a reliable companion to help you navigate the challenges of single parenting.
Setting Up Your Ellie Baby Pro Monitor
Easy Installation Process
Setting up your Ellie Baby Pro Monitor is straightforward and hassle-free. The package includes all the necessary components and an easy-to-follow user manual. Within minutes, you'll have your monitor up and running, ready to enhance the safety and security of your baby.

Configuring the Mobile App
Connecting Your Devices
Once you've set up your Ellie Baby Pro Monitor, it's time to configure the mobile app. Download the app from the App Store or Google Play Store and follow the instructions to sync your baby monitor with your smartphone. The intuitive interface ensures a seamless setup process, making it accessible for users of all technical backgrounds.
Customising Settings
The Ellie mobile app lets you customise various settings to cater to your preferences. Adjust the sensitivity of motion and sound detection, choose your desired lullabies or white noise, and set your own danger zone. Take advantage of these customisation options to tailor Ellie to your specific needs.
User Testimonials: Real Stories from Single Mums
Sarah's Experience: A Lifesaver at Work
"As a single mum and a full-time working professional, Ellie Pro Baby Monitor
has been a lifesaver for me. With Ellie, I can keep an eye on my baby while I'm at the office, which gives me peace of mind. The real-time video and two-way communication features allow me to check on my little one and interact with them whenever they need me. It's like being there even when I physically can't be. I highly recommend Ellie to all single mums looking for a reliable baby monitor."
Emily's Story: Peace of Mind and Privacy
"Ellie Baby Pro Monitor has provided me with an incredible sense of peace of mind. As a single mum, I always worried about leaving my baby alone in their room while I took care of chores around the house. With Ellie, I can have constant visibility into my baby's room and receive immediate notifications if anything unexpected happens. I truly appreciate the privacy and security Ellie offers, enabling me to be a vigilant and confident mum."
Jessica's Journey: A Helping Hand
"Being a single mum can be overwhelming, but Ellie A.I. Smart Baby Monitor has been a true helping hand for me. The multi-camera support allows me to monitor multiple rooms simultaneously, ensuring my baby's safety beyond the nursery. Whether I'm cooking in the kitchen or taking a shower, I can keep a watchful eye on my little one without worry. Ellie has truly made my life easier, and I can't imagine parenting without it."