Valentine's Day is all about love. Typically, love between couples. It is also a great way to display love between a parent and a child. Or anyone else for that matter. Teachers, friends, family, even our beloved pets. And, as a parent who is always on the hunt for cheap child-related activities, I find it has another purpose. It's a great opportunity to get creative with some kids Valentine's craft ideas.
Why not spend some quality time with your children showing your adoration through art? And don't hold back. Spread your love to anyone and everyone who deserves it. A hand-made gift of love is sure to make the day of any lucky recipient.
Oh and remember, don't sign your Valentine's cards. During the Victorian era this was considered unlucky. And the superstition seems to have stuck.
If you need a little inspiration, look no further than the below imaginative yet easy ideas.
Need more Valentine's Day ideas? See: 10 Valentine's treats to make with the kids.
KIDS VALENTINE'S CRAFT IDEAS TO MAKE WITH LOVE
1. HEART TUBE STAMPING
There is always a use for those cardboard tissue rolls. Never throw them out! Hours of fun can be had stamping out hearts for a love-inspired masterpiece.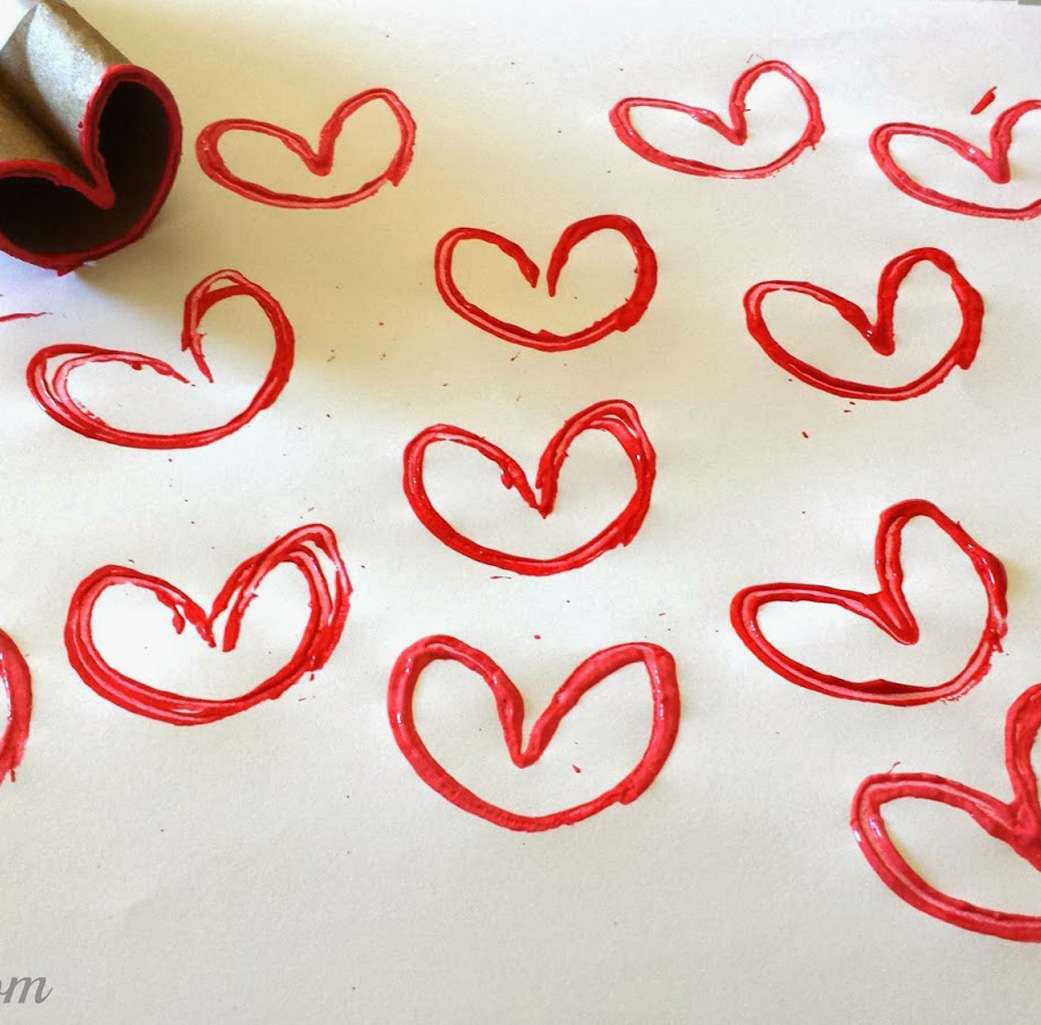 2. PAPER HEART GARLAND
Simplicity at its finest. Hang a few of these red curly hearts around your house for stylish yet simple decoration. You can use them like mistletoe at Christmas … as a good excuse for kissing!
3. LADYBUG HEART
So simple yet very effective. This love-giving ladybug will make a gorgeous card cover or wall hanging for one lucky Valentine. It's a kids Valentine's craft idea not to be missed and a favourite every year in our house.
4. HEART CRAYONS
An ingenuous idea to create Valentine's gifts that are not only fun, but useful too. Give them out to teachers, school friends and family. They will love love love them.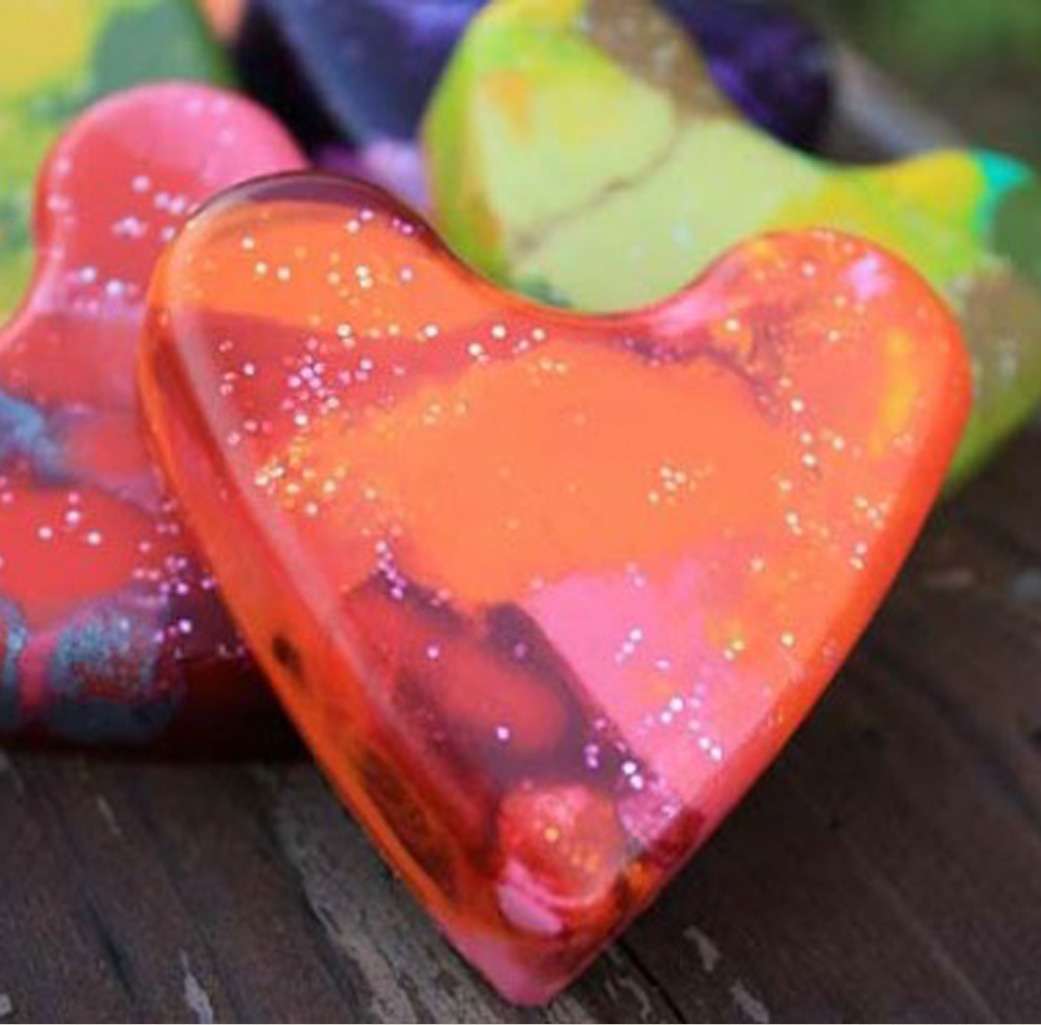 5. HOO LOVES YOU OWL
What could warm the heart more than this adorable owl? There's lots of cutting and sticking fun involved to put the cutest Valentine's question to your loved one.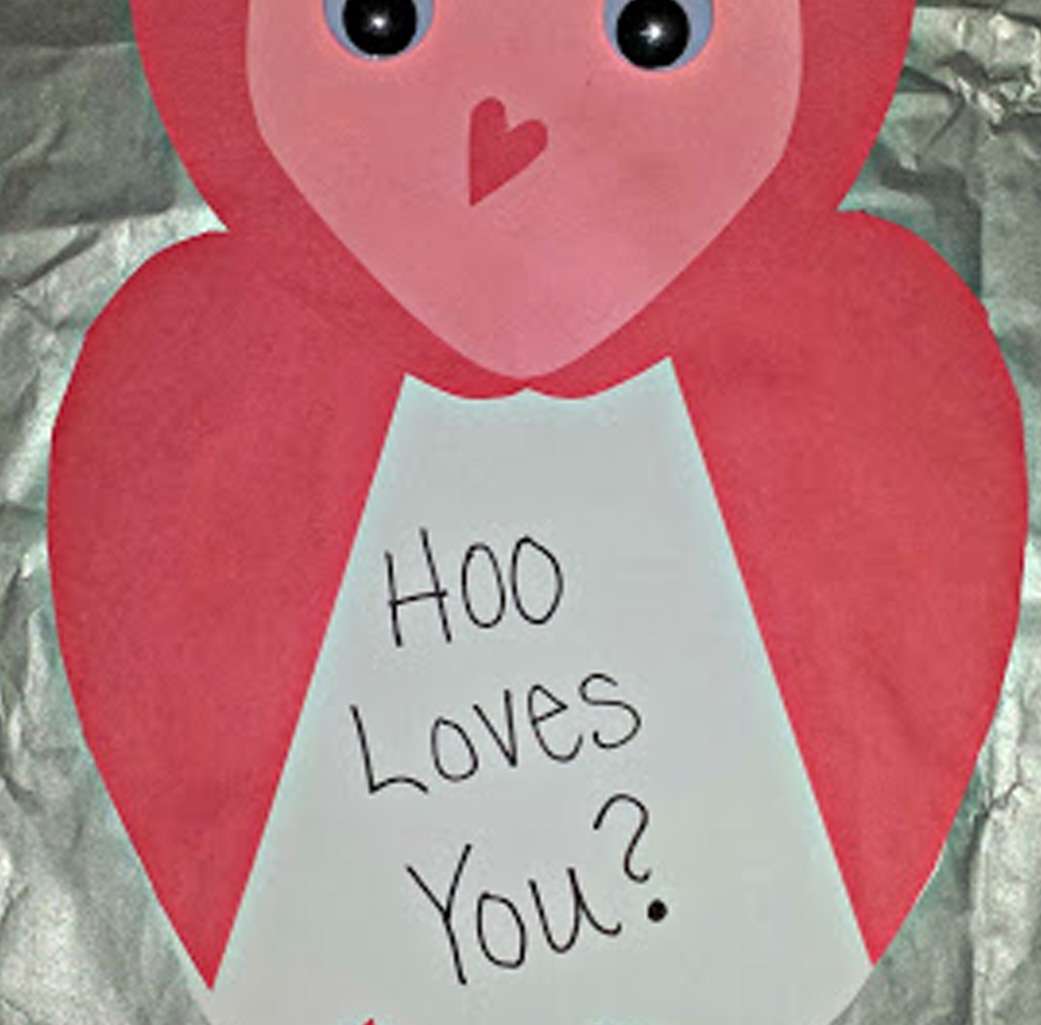 6. LOVE HEART PAPER CHAIN
The easiest suggestion on my list for the least crafty amongst us. This simple Valentine's heart paper chain is easy to make and very effective for decorating your home with love.
7. TISSUE PAPER HEART WREATH
Garlands are not just for Christmas. Hang one of these fun garlands on your door this Valentine's so everyone can see you're spreading the love. I promise you that this is easier to make than it looks.
8. Paper Heart Flowers
Here's another easy Valentine's craft for kids. Make some bee-u-ti-ful heart flowers out of colour paper and drinking straws.
9. Candy Heart Bracelet
by Lolly Jane
We're always down for edible crafts! My kids loved making these candy heart bracelets that taste as scrumptious as they look.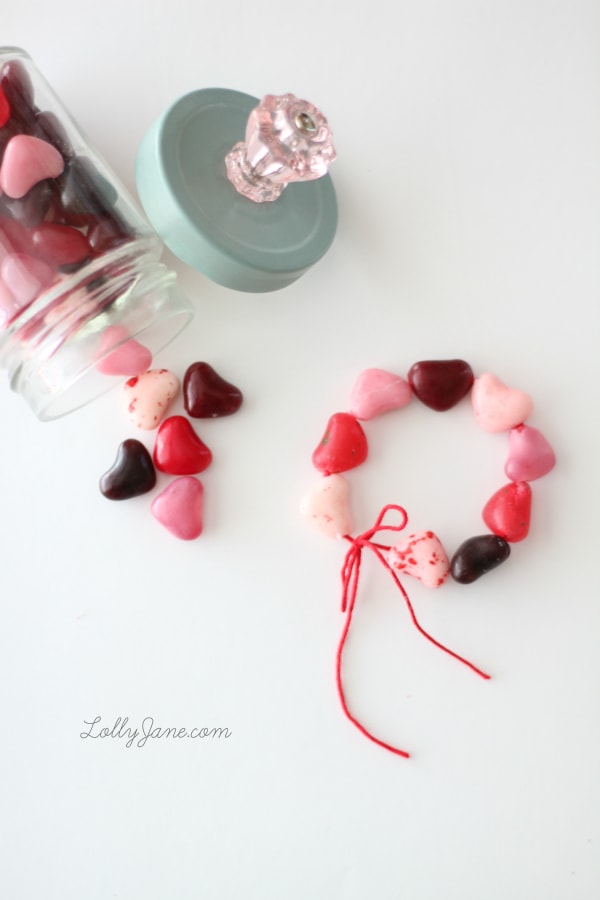 10. Love Bug Craft Stick
Googly eyes make everything 1ox better! Try these love bug craft sticks this Valentine's day. A bit of painting is required but the end result is so worth it.
I hope these kids Valentine's craft ideas have given you some motivation to get crafty with your kids and enjoy this Valentine's Day.
And if you struggle with Cupid's crazy card-filled holiday check out my Valentine's Day Survival Guide for Single Mothers.
Enjoy!