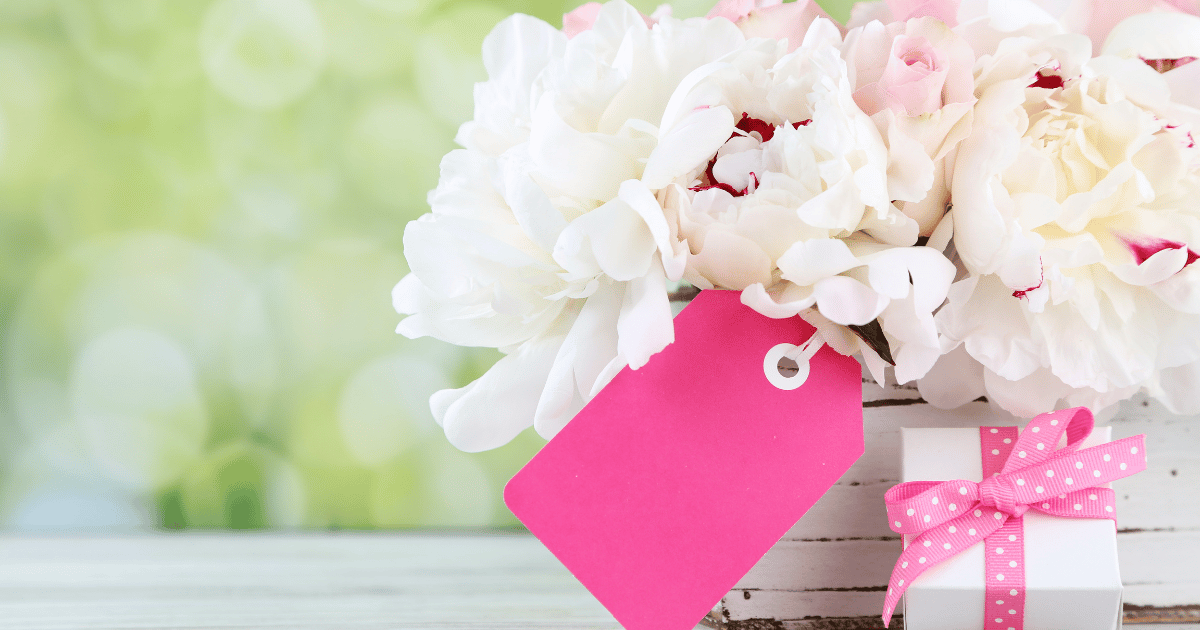 With the holiday season all but upon us, it's time to start thinking about what gifts we're going to get for those special people in our lives.
We bet when you think of Christmas gifts, flowers aren't the first things that spring to mind. They're probably not even the second thing. Or the third!
We're here to change that.
Flowers are a universal gift. They can be enjoyed by anyone and everyone. They can convey joy, love, sympathy, support and all emotions in between. And when you think about it, flowers are right there with us for many of life's biggest occasions, and even for some of the saddest.
Christmas is an occasion that many people look forward to every year, but it's also a time of year that some of us dread. No matter how you feel about Christmas, whether it's a time for celebration or a time for reflection, flowers make a thoughtful and beautiful gift for the occasion.
If you're still on the fence, check out these five great reasons why you should consider gifting someone flowers for Christmas.
1. They won't create clutter
Have you ever received a gift, gasped and smiled and thanked the gift-giver, all the while thinking to yourself… "Where in the world am I going to put this?"
You're definitely not alone! We've all been there, probably more times than we can count. Even if you can't save yourself from this experience, you can save your loved ones from it by giving them fresh flowers this Christmas.
It's true that flowers typically don't last much longer than a week in a vase but, for some, this might be absolutely perfect. They can appreciate the beauty of the blooms for a while, but when they ultimately wilt there'll be no clutter left behind and absolutely no guilt felt when they eventually throw your gift away!
2. Flowers are perfect for the hard-to-buy-for
There's always at least one person in our lives who has everything, or who buys themself anything they need, or who's just impossible to read when it comes to gifting.
If you're struggling to find a gift for that hard-to-buy-for person in your life, we'd argue that flowers are the perfect solution.
Even if they're the kind of person who already has everything, they're guaranteed not to have the flowers you send them. This is because no two bouquets are ever exactly the same; it's simply not possible, given the very nature of fresh blooms!
3. Flowers can often be delivered at the last minute
We all know life gets pretty busy at this time of year. With school winding up for the year, letters and gift wishlists needing to be sent to Santa, summer holidays needing to be planned and, of course, all the Christmas shopping needing to be done, it really can be quite chaotic! It's easy for things to get missed or even forgotten about amidst all that chaos.
Here we find ourselves in the 2020s, a time when many of us do our shopping online, including our Christmas shopping. But with online shopping comes the danger of Christmas delivery cut-off dates.
If you end up in that post-delivery-cut-off period still in need of a gift, don't fret. Many online florists will either have their own delivery drivers or use private express couriers, rather than Australia Post. This means flowers bought online can often be delivered right up until Christmas Eve, depending on which day the date falls on.
You can either send yourself the flowers to give to your loved one in person on Christmas Day, or get the flowers sent directly to them before Christmas if you won't be seeing them.
And speaking of not seeing someone in person—if you know someone who lives overseas, a delivery of flowers is the perfect way to surprise them at Christmas. The same goes if you're living overseas yourself and want to send a gift to someone back home in Australia.
4. You'll be supporting local businesses
Whether you buy your Christmas flowers from a local florist or an online florist that delivers to your area, you'll typically be supporting Australian-owned and operated businesses.
Floraly, for example, is an Australian-owned online florist based in Sydney and Melbourne. When you buy flowers from Floraly, not only will you be supporting an Australian business, you'll also be buying a meal for someone who needs it via OzHarvest.
Most of our blooms are grown locally, too, as are our Tiny Living Christmas Trees. So, when you send flowers or a tiny Christmas tree with us, you'll also be supporting Australian farmers.
5. They can be a more personal gift
Gifts are always more enjoyable when it feels like there's thought behind them. By sending your loved one a bouquet either in their favourite colour or which features their favourite flower, you're showing your recipient how well you know them.
Plus, most florists will allow you to include a card with your bouquet. This means you can write out a thoughtful, personal message to go along with your beautiful blooms.
A lot of florists, including Floraly, also give you the option to add little gifting extras like chocolates, candles and wine. This can help to make the gift feel even more special for your recipient.
And there you have it – five great reasons to send flowers for Christmas this year! Now the only question left to answer is … which flowers do you send?