This one is for all the book-lovers out there because there are still a few of us left, aren't there? Surely? I'm going to talk about book subscriptions Australia.
I love books and get butterflies of excitement when I go to the library … true! There is something so peaceful about being surrounded by books and reading is a blissful combination of escapism and relaxation, away from the pixelated glare of our screens.
The key to fuelling a healthy reading habit is choosing the books you really enjoy. The un-put-downables. The National Reading Survey by Australia Reads says us Aussies take most our book recommendations from friends, but with less people reading this can be hard.
The solution: An Australian book subscription box.
Book subscription boxes are a brilliant way to stay stocked up with the books you love and they make a thoughtful gift that keep on giving for book-loving friends or family members of all interests, be it science fiction, fantasy or historical and aboriginal books.
In this article I list my favourite Australian book subscription boxes with all the information you need before you choose one.
Book subscriptions Australia: Best deals for the avid reader
As much as I love to buy books online or at my fave bookshop, I also love a surprise in the mail.
Bionic Book offers a book delivery each month personalised to your tastes and preferences. Their curators select the books they think they you'll like. Don't worry if you get a dud, their algorithm gets smarter as you give them feedback on each book so you'll eventually get something that's hard to put down. Their selection includes recent fiction releases and contemporary releases.
What I like best about this box is you can send back the book if you've already read it!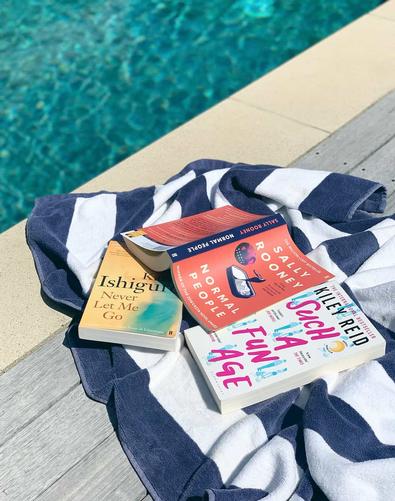 Get the 3-Month book subscription at Bionic Book
Bionic Book is a great read for: All types of bookworms! All boxes are personalised to your tastes and preferences.
Number of deliveries: One box per monthTime period: 3,6, 12 months
With the infinite options available to bookworms today, sometimes you just don't know or can't decide what to read next. When I want to read a really good book, I turn to this awesome website called Well Read.
It has brilliant book subscription boxes for both kids and adults, with one "thoughtfully selected" book delivered to your door each month. Their books are handpicked from the best new titles and hidden treasures. Don't expect mass-market paperbacks here; expect great reads that you'll be proud to share with your book club.
With each delivery, you also get reading notes, discounts on new releases, and access to their FB group called WellRead People.
Get the Send Me a Book Every Month Subscription at Well Read
Well Read is a great read for: People who don't know what to read next.
Number of deliveries: One book per month or every 2 monthsTime period: 1, 3, 6, 12 months
A mystery book subscription box can be hit or miss, but if you're struggling to pick your next great read, I recommend this Etsy subscription box.
The Mystery Australian Book Subscription Box contains one pre-loved book each month wrapped in cute brown paper tied up with string. For me personally, the fact that the books are pre-owned is part of the charm of this box. Plus, each parcel also comes with a fun hand-drawn bookmark with synopsis!
Choose from the horror, mystery, fantasy, sci-fi, YA, literary/historical fiction, crime, and true crime genres.
Get the Mystery Book Subscription Box at Etsy
Mystery Australian is a great read for: Avid readers who love a surprise in the mail.
Number of deliveries: One book each month for 6 monthsTime period: 6 months
For my friend who's an avid reader and tea lover, I couldn't go past this Australian book subscription box from Tales & Tea.
Not only will you get a fantastic read each month, you'll also receive organic loose leaf tea, yummy chocolate, and a lovely affirmation card. Choose your book (fiction, non-fiction or literature genres) and your preferred tea (13 different brews), and you're all set.
This is a perfect gift for a birthday or anniversary. My friend was over the moon with her box and she said the books they sent her were spot-on as well.
Get the 3-Month Book Subscription at Tales & Tea
Tales & Tea is a great read for: Avid readers who love tea and chocolate.
Number of deliveries: 3 books for three monthsTime period:3 months
Australian book subscription boxes
This subscription box from Etsy is another great gift for yourself or your bookworm friends. What I like about this box is you can choose not only the genre but the age. The seller has books for kids ages 0 to 14, for young adults, and adults. All books are brand new except for adults, where you can choose a pre-loved or new book. And the wrapping is super cute, brown paper hand-labelled with each month of the year.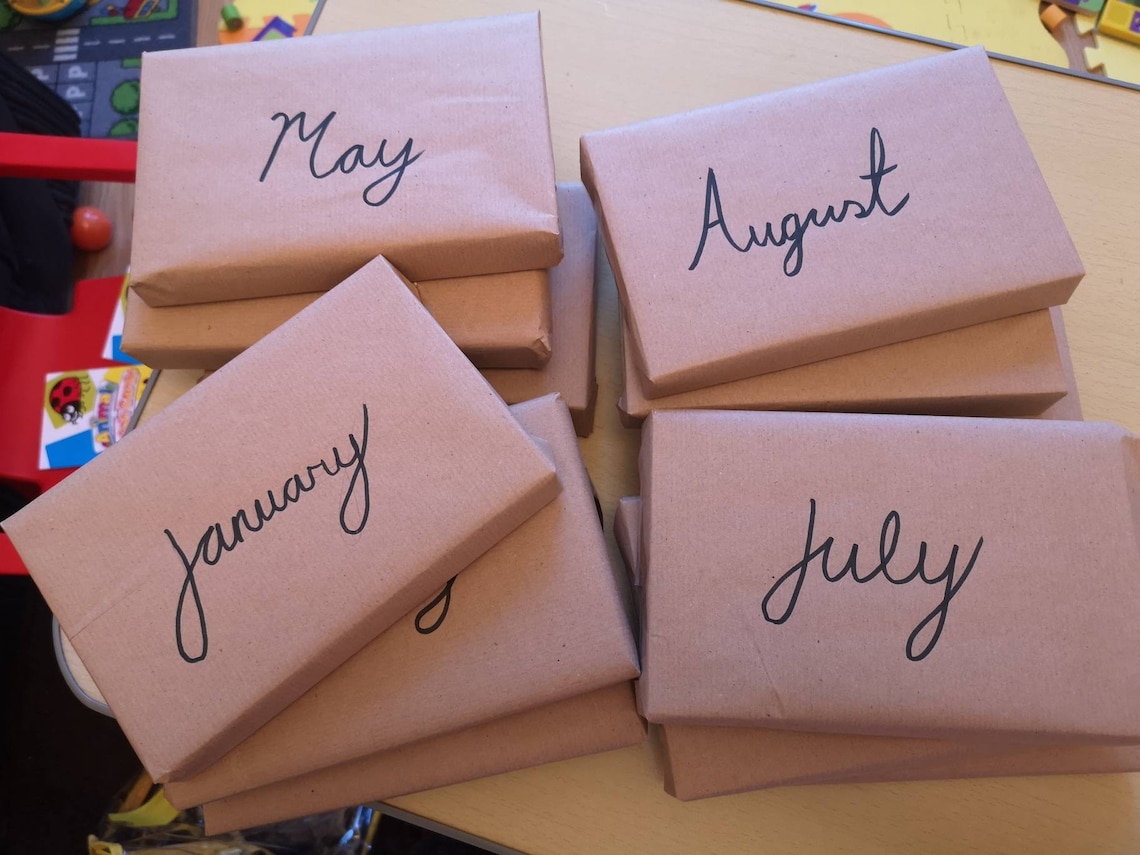 Get the A Book A Month Gift at Etsy
A Book a Month is a great read for: Adults and young adults who want a surprise book each month.
Number of deliveries: 12 books each month for 12 monthsTime period: 12 months
If your kids love books but you don't know exactly which titles to get, I suggest the Curated Parcel book subscription.
The monthly box contains carefully selected children's books that your kids are guaranteed to enjoy. For example, their Midi Box has two board books, one book from each age group, and the Biggie Box has four hardcover picture books with 2 books from each age group.
What I like about this box is that shipping is included in the price (which is unusual with book subscriptions) and you can cancel anytime!
Get the Book Subscription Box at The Curated Parcel
The Curated Parcel is a great read for: Children
Number of deliveries: MonthlyTime period: Monthly
Further reading: How to create a home library for your kids.
The Mills & Boon subscription box reminds me of those Silhouette paperback novels I used to read when I was a kid. They're cheap and easy to read. I remember finishing a book in just a few hours. If you're in the mood for hot romance and heaps of drama, this box is for you. Escape into the glittering world of seductive heroes and glamorous women who always seem to be located in some luxurious location. The perfect books to take with you on a weekend getaway! Or to gift to your friends and family who can't turn down a juicy, romantic read.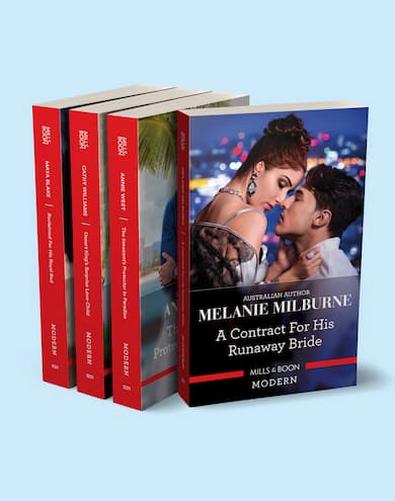 Get the 3-Month Subscription at Mills & Boon
Mills & Boon is a great read for: People who love romance novels.
Number of deliveries: One box per month with four books per boxTime period: 3, 6 months