One of the best ways to get your kids to look forward to going to school, is to get them the perfect pencil case.
And boy, are there plenty to choose from!
Check out our list of super cool pencil cases that will have your child chopping at the bit to get to their classes!
Pencil cases to help your kids look forward to school
The Big Kawaii pencil case is super adorable and big enough to hold any amount of pens, pencils, highlighters, and small office supplies your kids have. When it comes to back-to-school essentials, this is one of my top picks in my list of things to get. It's just perfect for organising and stashing my kids' stuff. There's plenty of room with three different compartments to get everything sorted.
We found this at: Ali Express
Young boys who love dinosaurs will go crazy for this pencil case from big W. It's the perfect print, colour, and size to keep my son's school things organised and dry. I like that it's made of wetsuit material (super soft to the touch and easy to grip with small hands). And you get two compartment, one big and one small, to get pens and smaller items sorted.
We found this at: Big W
For the child who finds it very Zen to keep things neat and tidy, I recommend this large, high-capacity pencil case from Etsy. With three compartments plus two inner pockets, your girl will have a blast organising their pens, pencils, paintbrushes, scissors, and erasers. Can also be used as a cosmetic case to hold makeup, hair brushes, and hair accessories.
We found this at: Etsy
A sporty case like this one is great for my older son who's into athletics. He can proudly support his favourite AFL team with a pencil case showing the team colours and the team song. I also like that is roomy, with one main compartment and a smaller side pocket to fit all his writing supplies plus plenty of space left for his phone, lunch money, and other essentials.
We found this at: The AFL Store
One of my kids tend to be rough on his school things so we usually get him sturdy bags for storage and organisation. I kept that in mind when choosing a pencil case for back to school. This one from Smiggle is made with hardtop material to protect writing supplies and stationery. I like that it's big and has two main zipper compartments plus smaller inner mesh pockets and pen slots to keep things from getting jumbled together.
We found this at: Smiggle
A simple pencil case with a cute summery design is great for older kids. This one from Billabong features a troipcal floral design in a black background. It's not only for storing pens and pencils but also makeup, hand lotion, hair clips and more. Made from polyester fabric with a zipper fastener and internal keyring holder.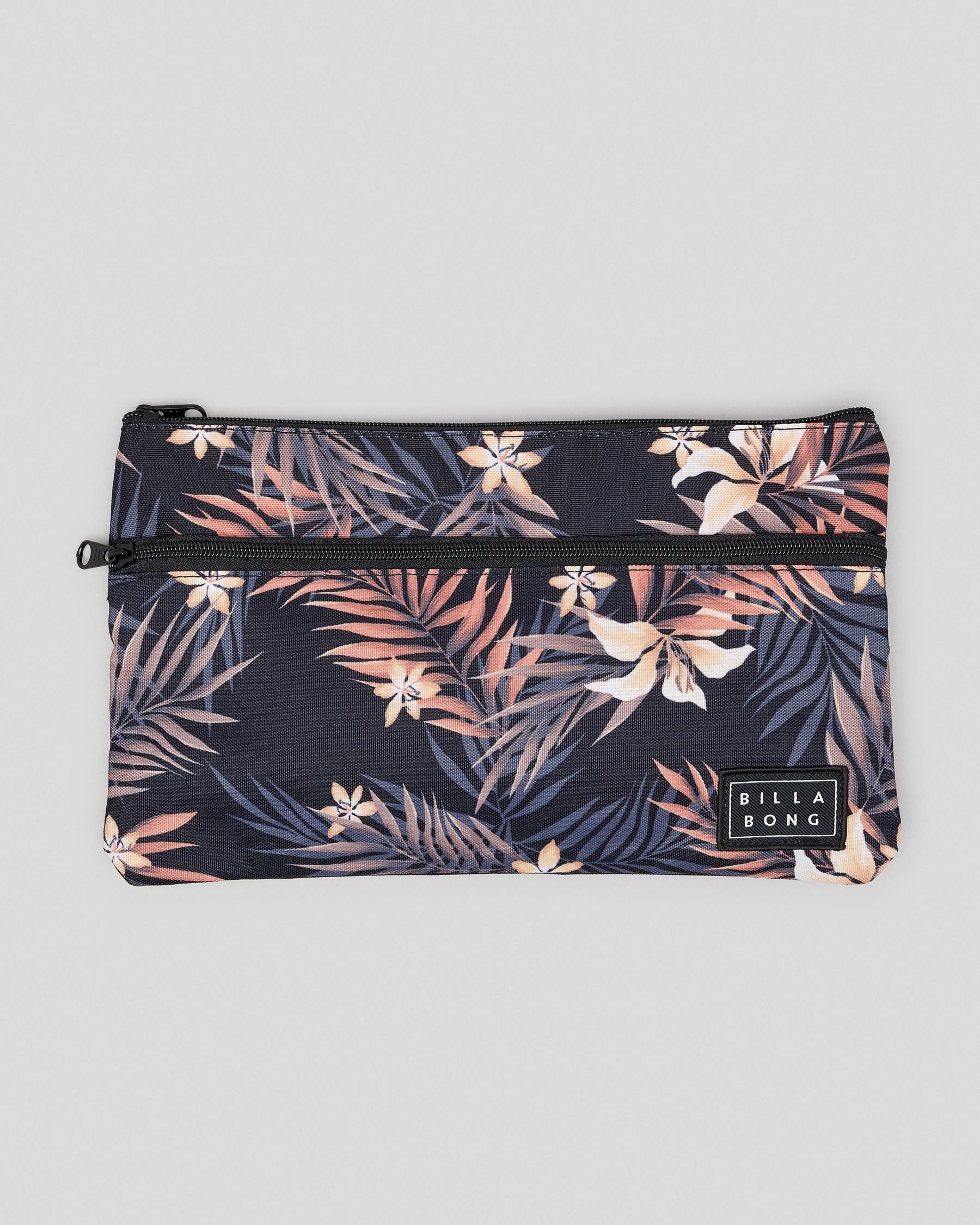 We found this at: City Beach
For pre-teens and teenagers who've outgrown princesses and cartoon characters, I recommend an understated pencil case like this lovely suede case from Office Works. The tan colour and cute tassel on the zipper are super trendy, plus it's roomy enough to fits school supplies, phones, and wallets.
We found this at: Office Works
Girls in the unicorn and glitter stage love everything sparkly. Give them this pretty pencil case with pink sequins that move when shaken (a fun activity when class gets boring). The transparent case features rainbow, cloud and wing designs on the front and says "Happy Things." There's plenty of room for all their school supplies inside.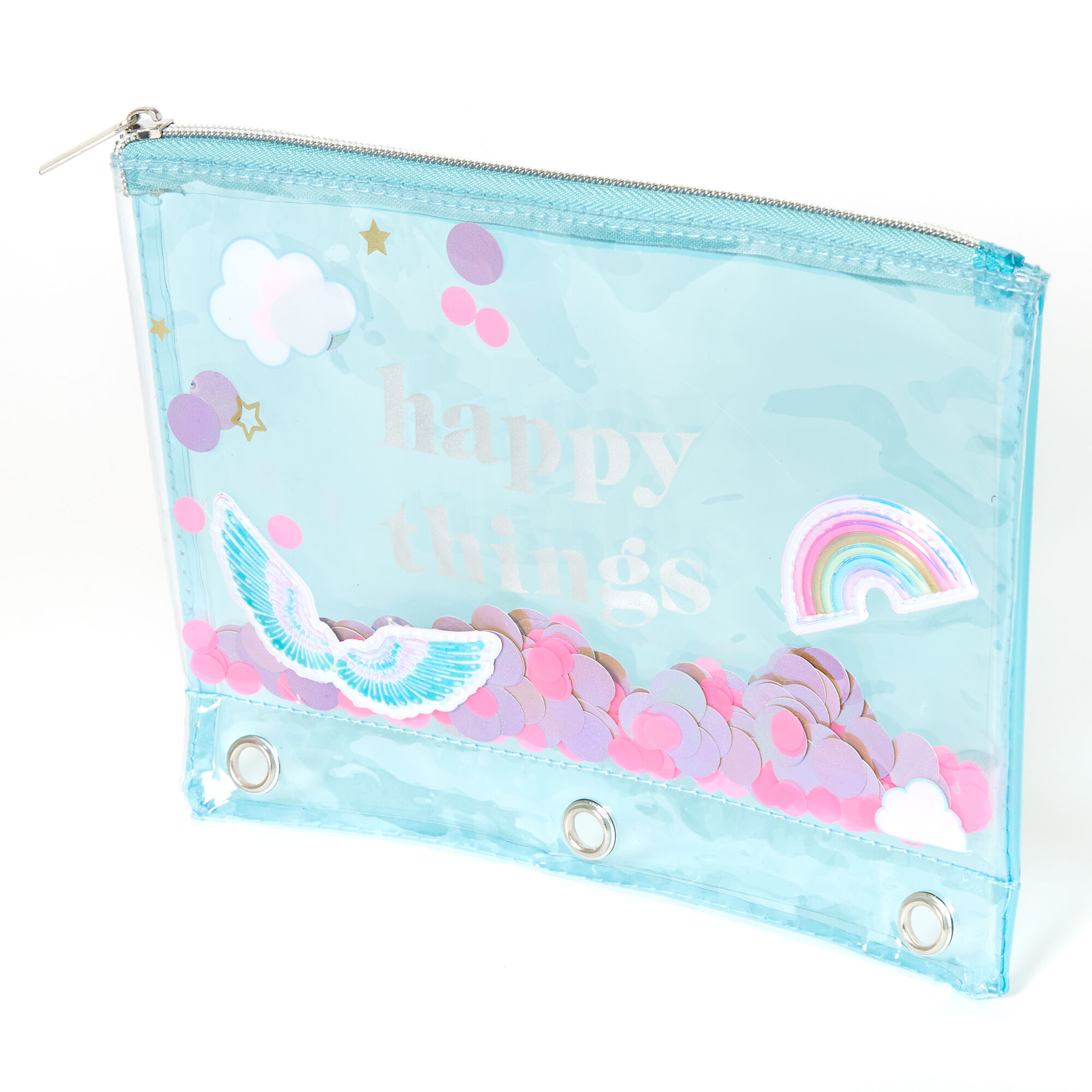 We found this at: Claire's
Make your child's pencil case extra special with a personalised label. These bag-style cases are just the right size for storing pencils and stationery supplies. They are also made from high quality materials for durability and are machine washable. Choose from lots of designs, colours and fonts before adding your child's name or a special message.
We found this at: Bright Star Kids
A simple and utilitarian pencil case is just the thing for older boys and girls. Get something that is durable and stands up to heavy abuse like this one from Office Works. It's lightweight, padded, water repellent and can hold up to 36 pencils. It's a bit smaller than your standard pencil case but the two compartments has enough space for a phone, charger, and change. Two zippered compartments make it easy to sort your stuff.
We found this at: Office Works
Get your hands on plenty more specials here: Find the best back to school deals in Australia.