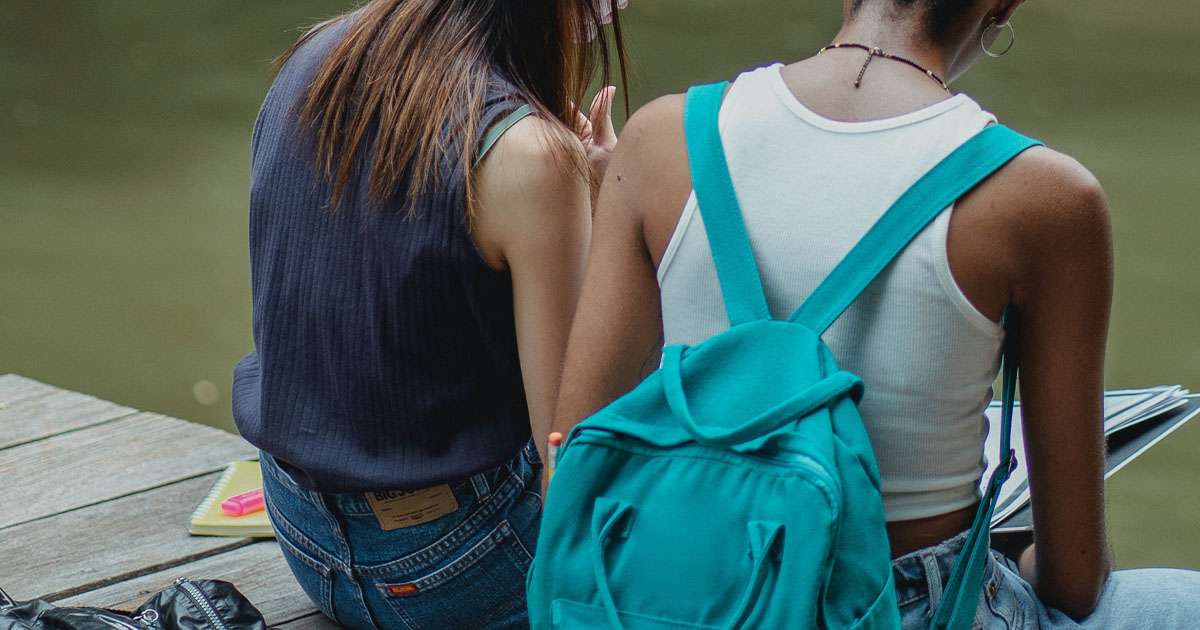 January is the season of back-to-school expenses. As a single parent, you essentially now have the joys of doing this on a single income with or without help from your ex-partner.
I am dedicating this blog to tips on how to make your dollar spread further by making sure you only get what's needed, and how to handle an ex that doesn't contribute to the expenses at this time of year. Interested in how I've managed to handle this time of year for the last 15 years? Read on.
SCHOOL SHOES
Is it just me, or are black leather school shoes the ugliest and most expensive things, ever? I feel so ripped off that I can't buy cute shoes for the amount of money I am forking out.
My process for shoes is to always buy quality fitting shoes – preferably on sale, if that is an option. But, shoes aren't the place I try to bargain hunt as growing bodies need good quality shoes. Kids wear these shoes all day, so they do need good shoes. But, I lessen the burden by buying just one pair if the school allows me too. How? I always opt for the black leather running shoe. This meets the leather shoe criteria to meet uniform requirements, and it can be used with the sport uniform too.
Rebel Sport, Myer, David Jones and Athlete's Foot all sell these types of leather running shoes. Be sure to check whether you have any points from your loyalty programs to help reduce the costs of the shoes too. The company I run, Nurch Childcare Loyalty Rewards, sees the savvy mums cashing in their Nurch points earned from paying childcare fees on school shoes in January. I love seeing gift card redemptions coming through.
The downside of this trick is that when kids reach high school, this leather running shoe trick no longer applies. In that case, I make sure the sneaker is something they would wear on the weekend, if I can. That way, the shoes are more versatile and I find my teen's feet have fully grown by year 10 so I can usually get a little longer out of the school shoes (if they look after them!).
UNIFORMS
Personally, I only ever buy 2 formal uniforms, 1 sports uniform, 3 pairs of socks, 1 hat and winter items, as needed. If the school requires the bag, I buy 1 bag and it usually lasts till the graduating year. The reason I only buy what I need is because I do midweek washing and I can wash the uniforms. If they are in good condition, I will buy them second hand. If not, I just ensure they are big enough to be worn for the whole year (possibly two years). I find that after two years, they are ready to be thrown out (especially if you have a son/s).
If your school allows you to buy the basics from Target, Big W or Best n Less – then take advantage of this! No one can tell what you paid for it so get the cheapest one available, every penny counts when you're a family on a single income. Do some online research shopping to manage your time best.
BOOKS
The book list will provide you with what you need to buy. My tip is to see what you have at home first before you buy new. But my best tip is to put a call out on your community social media pages to see if other families are selling textbooks, secondhand. Other than that, there really isn't any way of getting around this except just buying in bulk to save dollars if you have multiple children. Personally, I opt for convenience and if I can, I tick the box to get the school to supply and I pay the school the book fees.
SCHOOL FEES
If after all of this, you are scraping to get the school fees in, speak to your school. Some schools will delay, offset, reduce or void school fees if you need the help. Personally, I have always paid my school fees in full and early to get the discounts available. But if you need help, don't suffer in silence – just ask. Most schools will gladly help you out. This applies for Public, Catholic and Private Schools.
LUNCH BOXES
Is it just my children that want a new drink bottle and lunch box every January? I do comply because after one year of usage, they do look gross. I also think if a $20 lunch box is going to make you enjoy packed lunches more, I will save dollars on tuck shop visits. Just be sure to buy lunch boxes that are practical and large enough for the items required. My children are expected to pack their own lunches so I buy ones that suit their lunch making skills. BPA free, recyclable plastics are durable and easy to clean. The clips are also handy as opposed to zips that can break or get jammed.
LOST ITEMS
I have a rule. I only buy one of everything at the start of the year. If my children break or lose their items, they are required to earn the pocket money required to replace them. I do this because I find that children lose less items when they know they will have to replace them out of their pocket money or by doing extra chores. I strongly believe that this helps children learn the value of money while saving me the cost of replacing items mid year. If you do need to replace something and you can wait, I find after Easter and July sales are always off the most competitive rates. When my children have to fork out their own cash for items, I use this as an opportunity to teach them my exceptional bargain hunting skills, learned from 15 years as a single mum. Skills that I assure you, you will learn to master.
SELLING ITEMS
Try to recoup some school expenses by selling the items your little one might not use or need. If you don't end up selling them, donate them. There are always people in positions that would appreciate the kindness.
SHARING EXPENSES
Some single parents have great exes who are happy to halve the cost of essential items, like back-to-school expenses. Others can't, won't or don't! All you can do is keep receipts and ask but don't expect it. If it gets paid, great. If not, then as the primary carer you would have had to buy these items anyhow.
Child Support is calculated to cover essential items. Essential items are school expenses except for Private School fees. So don't use your stingy ex as the excuse to void your responsibility here whether they do or don't pay Child Support. Life isn't fair, but it's not the kids fault and as the primary parent you have a responsibility to provide this. The way I justify it to myself is that the more I have paid for my children, the more I know I did my part and that's all I can control. My part.
I hope you enjoyed the blog on the tips I have used to navigate school expenses when I was a single parent. I still follow all of this now even with a husband – once a single mum, always a single mum! I know that your life might be a struggle right now but trust me when I say this, it does and will get easier.
Being a single parent actually gave me the grit and determination I needed to run and co-found Nurch Childcare Loyalty Rewards. The best part of Nurch is that everyday I wake up knowing that my program is helping single mums save on everyday purchases like school items for their children.
Life is a constant hustle but if you look for the lessons and opportunities, it will guide you to where you need to be. Sometimes the lesson is just that your kids need to see how hard it is to work for them so they can realise their full potential too. In a perfect world, school items and education would be free but it's not. Our job as a parent is to do what we have to do to give our children the best opportunities.