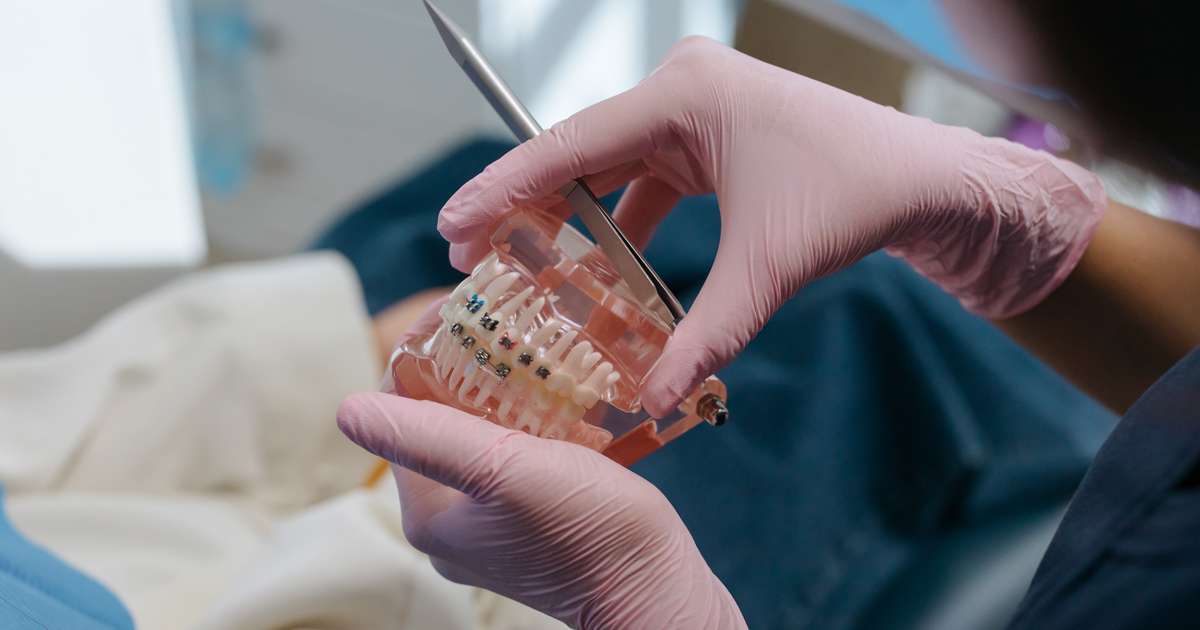 "Braces" is one word that conjures up anxiety for children and parents alike. There's fear about how much the procedure itself will hurt and worry over how much the treatment will cost.
Let's face it — braces are one of the biggest pains of adolescence. While you're recounting your ordeal with braces, reassure your child they'll survive their journey and be better for it. Braces are a childhood rite of passage. Give them this good news as they embark on their orthodontic adventure.
Here's some good news for you, too — six ways to help pay for braces if they're not in your parenting plan.
1. Treat Your Child When They're Young
Talk to your dentist about starting orthodontic care for your child while they're still young. Most orthodontists will encourage an examination as early as age 7 and start treatment between 8 and 14. Getting orthodontic care at an early age can be incredibly beneficial to your child because it prevents minor issues from becoming full-fledged problems, primarily through the use of retainers and other devices.
Being proactive in orthodontic treatment can also save you money in the long term by reducing your child's need for braces at 16 by starting with a retainer at 8. Talk to your dentist for more advice on how you can best proceed with your child's smile.
2. Opt for a Lower-Cost Provider
When you first notice the small gap, or diastema, between your child's front teeth, you might realize they need braces. It's wise to talk with your dentist for orthodontist recommendations, as they might have a referral for a colleague who offers their services at a more affordable rate.
Another option to consider is working with orthodontists who are still receiving their education. Often, children can get braces for reduced rates when treated at dental schools. This is an excellent option for parents and kids living near a big city with a medical university. Remember that because students are learning, appointments and treatments can go long. However, all dental and orthodontic students are under the care of certified dentists and orthodontists, and the length of time in no way impacts the quality of care.
3. Inquire About a Family Discount
Based on a report conducted by the American Dental Association in 2020, the average cost of braces is $6,000. The type you decide to use can impact the price somewhat significantly. Metal braces can lower the price. If your child wants versions that go behind their teeth or a clear alternative, this will likely raise the price considerably.
With the price of braces in mind and your budget, ask if your orthodontist offers any form of discount. Be honest and explain your financial situation — you're not the first family to wonder about how to pay for braces. Many offices provide discounts for families with more than one sibling who will need them. Some even offer plans that let you pay for your child's braces over a more extended period. However, try to avoid a low interest-rate plan with hidden terms or fees triggered if you miss or are late with a payment.
4. Get a Second Opinion
Once your dentist identifies that your child is a likely candidate for braces, it's wise to do a little research on orthodontists in your region. After your first visit, you always want to get a second opinion because while the average cost of braces is $6,000, fees tend to vary by practice. The consultation visits themselves should be free of charge. Make sure you take the time to find an orthodontist and practice you and your child are comfortable with because you'll be spending a lot of time together throughout the treatment.
5. Apply for Financial Aid
If you find you still could use assistance when paying for your child's braces, consider the following options. Smiles Change Lives is a fantastic organization that reduces the overall price of braces to approximately $600. This program is income-based and accepts applications from children ages 10 through 18 who take good care of their teeth. It serves children in the United States and Canada.
Donated Orthodontic Services, sponsored by the American Association of Orthodontics, has provided more than $5 million for orthodontic care since its inception in 2009. The program provides pro-bono services for low-income families without insurance or those who don't qualify for other forms of assistance.