If you find yourself needing a new car due to a changing life situation or simply need an upgrade because "old reliable" is starting to leak oil and screech when you brake, most of us will need to take out a car loan.
As newly single mothers or if we've been doing the single mum thing for a while, navigating a car loan can be tricky.
Before you head out into the land of slick-talking dealers and figuring out fuel economy, you should shop around for a car loan.
We've teamed up with Bill Tsouvalas, CEO of Savvy Car Loans to find out several things you need to know before approaching a lender or a broker. It could save you a lot of money and a lot of hassle.
Further reading: Top tips for lowering your car insurance premiums.
HOW TO GET A CAR LOAN
You should know your credit rating
Before talking to a lender, you should know your credit rating (also known as a credit report, credit history, or credit score.)
A credit rating tells your lender or broker how likely you are to pay the loan back. A high credit score gives you an empowered bargaining position, and access to lower interest rates, or even unsecured car loans (a fancy term for not using your car as collateral.) Usually a credit rating is expressed as a number, ranging from 0 to 850, with 850 being "perfect" and anything below 400 or so being questionable. According to credit monitoring agency CreditorWatch:
"The average Australian company credit rating sits around 650."
A credit history is always good to have, especially if you notice any mistakes. If you had utilities in your name and some dodgy housemates who weren't great at paying bills or rent back in the day, defaults might still be listed now. It's your responsibility to clear them up, which could save you a bundle of money on interest.
You can find out how to get your credit rating at ASIC MoneySmart.
Getting a car loan (cont.)
You should know the difference between an interest rate and a comparison rate
When looking for loans, you'll come across terms like "comparison rate" in some of the paperwork. A comparison rate is higher than a bare interest rate, with good reason. A comparison rate has most of the fees and charges on the loan added and shown as a total rate. This helps you decide on a loan based on how much you can expect to pay in total.
Most brokers and lenders have something known as a comparison rate table. This table is nationally accredited and regulated chart that shows consumers all the different car loans, term lengths and interest rates that lender or broker might offer. (It doesn't show every single one, however.)
It's all designed to be easy to follow and help you make an informed decision. You should also know that the comparison rate table might not include fees like early payment fees or statement fees, which some lenders charge on top of what's owed on your car loan.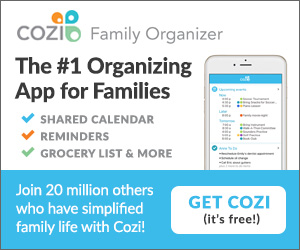 You should know if your car is for business or personal purposes
If you run a side-hustle or work for yourself, you can get a car loan designed for business customers.
Known as a chattel mortgage, these are available for people with an ABN and using their car for business purposes more than 50% of the time. You can claim the $20,000 asset write-off, GST paid, interest on the loan, and depreciation. If you're unsure if you qualify, ask your accountant.
You should also know that a chattel mortgage is not the same as a consumer car loan. If you opt for a business car loan, you can borrow more than 100% of the value of the car you intend to buy. However, it's not regulated by the usual consumer credit code, so you should be wary about entering into a chattel mortgage as a solo business or "mumpreneur" if you aren't 100% sure about what's involved.
Chattel mortgages might also produce extra reporting burdens, such as logging fuel purchases, services, and kilometres travelled. That said, if you do rely on a car for business, it might be a suitable option.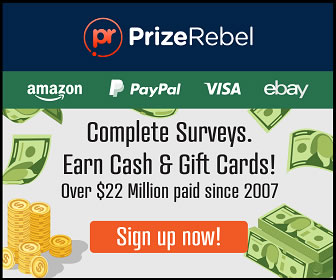 You should know that buying new can also save you money on a loan
You might be tempted to buy used to save money, but lenders are less likely to approve your loan if you buy older cars.
New cars are a lower risk for lenders and will "reward" you with lower interest rates. Older cars can also turn into "money pits" quickly and won't have as many safety features as newer models.
New models might also have free scheduled servicing for a set period, which can save you even more money.
You should know that buying new can affect your insurance
Buying a new car also entails getting auto insurance coverage. This insurance can help reduce your out-of-pocket expenses when an untoward incident such as a car accident happens. But how does getting a car loan affect your car insurance?
Remember that not only will you need to consider setting a budget for your car loan but also your auto insurance premiums. It's important to obtain the total amount to set the right budget for these expenses.
Insurance companies determine the suitable auto insurance premiums for their clients based on the condition of their vehicles. Thus, when you buy a new car, you'll likely have lower monthly premiums than a second-hand car. Loan providers, like banks, usually offer auto insurance coverage too. They typically entice new car buyers to obtain a loan from them by giving free car insurance coverage.
Many dealers offer free auto insurance for the first three years when you buy a new car as part of the deal. Comprehensive auto insurance usually covers accidental damage, earthquake, theft, fire, intentional damage, towing costs, emergency repairs, funeral expenses, and legal liabilities.
Know how much you can afford to pay back each month
One of the first questions a lender or broker will ask you is how much money you want them to give you. Of course, you should know the answer and have a plan for meeting the monthly repayments.
The monthly repayments are just part of the equation. You also must account for fuel, insurance, registration, maintenance, and other miscellaneous expenses such as washing and cleaning.
Once you have a good figure you can afford each month, you can present this to your broker or lender. It shows you're responsible and a good borrower, too!
Getting a car loan (cont.)
You should know pre-approval can improve your bargaining position
Many people go into a dealership with a vague budget in mind and buy a car, arranging finance afterwards. This might trap them into awful "zero percent" interest deals, which ends up costing you more in the end.
You should approach lenders or brokers before you go car shopping, as the figure a lender quotes you in the pre-approval process gives you a price ceiling you can use as a bargaining chip with dealers.
If you talk to dealers at the end of the month, when they're trying to close as many deals as possible to improve their standing, using a hard and fast number can improve your confidence. The dealer will have to back down – you couldn't even if you wanted to!
Pre-approval gives you better peace of mind before and after the whole process. You won't walk away with a car you can't afford or don't really want.