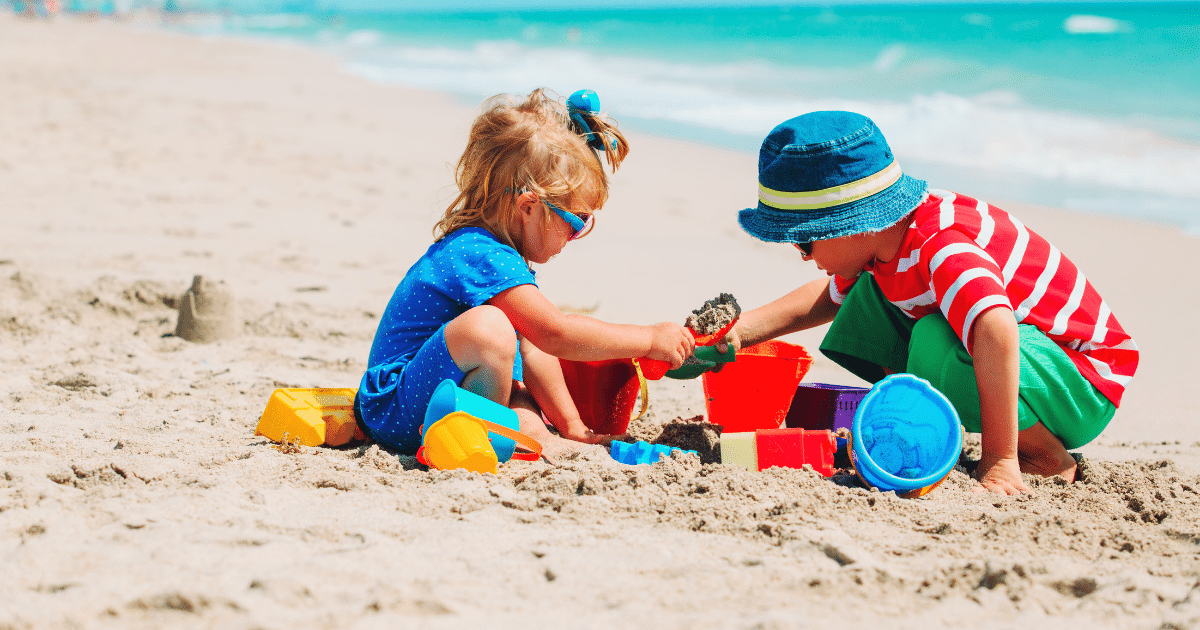 I always wanted to travel with my kids. To show them different countries and cultures around the world. It turns out that getting a cheap family holiday has not always been easy.
Following the pandemic, travel demand is super high, as are fuel prices, neither of which are conducive to cheap holidaying. But there are ways to get travel deals, well-priced package holidays, and generally make your family holiday affordable.
I am a single mum on one income and the minute the borders opened we were on the move again. Since then I have booked two holidays, seven flights, and two short getaways.
If you're sitting at home and dreaming of getting away with your kids but not sure how to make it happen, I am here to help by sharing my tips and ideas to bag yourself a cheap family holiday.
Book your holiday in advance
In 2023 everything is increasing in price and, when it comes to inflation, what goes up doesn't come down. This means the earlier you book your holiday, the better. This is particularly true for flights because prices fluctuate alongside fuel costs i.e. they are rising with no sign of relief.
I have seen prices increase daily by around $40 on recent flight bookings. Therefore, if you wait a month to book, there will be a considerable difference in the price. Cheap package holidays are also affected by the increased cost of flights so I would recommend booking as early as possible.
Having said this, please don't rush out and book flights or a holiday in haste. Booking it early and needing to change is a costly procedure. Take your time to do your research and book as soon as you feel you have enough knowledge to make an informed purchase.
For flights, my absolute No.1 starting point is Skyscanner. Put in your destination and they will show you every which way to get there. The fastest, slowest, cheapest and most expensive. The search is more comprehensive than Google flight search and you can book directly through Skyscanner too. They offer accomodation, but I use them for flights only.
Use a holiday deal site to find a cheap family holiday
The easiest way to bag a cheap family holiday is through a holiday deal website. These are online travel megastores where you can book flights, accommodation, package holidays, a car rental in Reykjavik and more.
Use a holiday deal site that is well-known and reputable because if something goes wrong with travel (and this happens A LOT post covid) they are your point of contact.
If you find a good deal on a website not listed above check the reviews before you book. The little-known sites often have low reviews due to terrible customer service.
Compare everything
When you know what you want to do for your family holiday, take your time to compare. Travel prices are a free-for-all and what you find on one website might be significantly cheaper (or more expensive) on another.
It can be laborious checking through every platform, but here are a couple of my tricks to ensure I have the cheapest price available:
For flights, you can't beat

Skyscanner

. It searches flights from 1,200 airlines to find you the best price available. The results include direct fights (if available) alongside ways to literally half your price by making an extra stopover. You can also compare prices for hotels and car hire.
Tap your search directly into Google to compare flights and accommodation. I prefer to use Skyscanner for flights as the search is more thorough but Google is great for accommodation as you can see reviews and a location map on one screen.
Check out the discounts sites
Another way to bag a cheap family holiday is to check out Scoopon. I've made some mammoth hotel savings which reduced the overall price of our holiday.
One year when the budget was particularly tight I was planning a drive/stay holiday to avoid flight costs but I found such a good interstate accommodation deal on Scoopon that I was able to afford flights. This shows that hunting around can not only save you money but can change the course of your holiday and allow you to travel further and possibly for longer.
Scoopon also has brilliant restaurant deals so you can splash out without splashing out on some nice dinners while you're away.
Get affordable travel insurance
It can be tempting to skip travel insurance and the associated costs but I beg you not to, especially if you are travelling overseas.
We were part-way through a big trip booked with Emirates (the kind of airline you feel safe with) when my eldest daughter (then 14) fell ill and we missed a flight. Unbeknown to me Emirates cancelled all 11 of our booked flights and left us stranded in Sri Lanka. The rebook with $7k. Being insured made a stressful situation slightly less stressful knowing we were insured and I could claim the money back, which I did with Covermore, they are excellent.
Travel has never been so rocky. To give you an idea, flights for our next trip have already been changed three times and one cancelled and we have taken off yet!
The price of travel insurance shot up to eye-watering eyes during and post covid but is now reasonable again. Please don't travel without it as a way to save money. It is counterproductive.
Compare and find the best travel insurance for your family holiday with Travel Insurance Saver.
What is the cheapest way to go on holiday?
Book low-cost types of accommodation
Choosing the right accommodation for your family holiday can save you heaps.
For us, it has always been me and my two daughters. We love a hotel and can squeeze in one room. I always get a price that includes breakfast because it saves us $50+ a day and we might grab an extra croissant to snack on from the buffet. However, for our next trip, my eldest is 19 and bringing her boyfriend which would mean us paying for two hotel rooms. For this reason, a two-bedroom Airbnb is a more economical option.
Decide what works for your family especially when you factor in the cost of preparing meals and/or eating out.
How to bag yourself a cheap family holiday
Book your holiday during term time
Sorry to all the teachers out there who will hate me for this.
But the very best time to bag a cheap family holiday is during school term time. Prices can be a third of the price they are in the school holidays.
Travel is the best form of education so I don't feel too bad about it.
I will always let the school know and make myself available to help with extra school work which needs to be squeezed into a shorter time period. Preferably, we miss the end of a school term, not the beginning of a new one. I always check the school calendar to make sure they aren't missing anything important.
This is easier to do when your kids are in primary school, but we did it all the way through school.
Further reading: 15 Fun and free activities for kids in Sydney.
The cheap package holiday
You'll be pleased to know that cheap package holidays do still exist but there are harder to find.
More often than not, if you break down the elements of a package holiday and build it yourself using the comparison tools mentioned above, it is cheaper. Plus, you're not paying for things you might not want, such as excursions.
For our last holiday when the borders opened we drove around Tasmania and I nearly booked a package with flights, car hire, accommodation and excursions. From habit, I started to break the trip down and worked out roughly what it would cost to book it all separately. The saving was over $2,000. Plus, I was able to take out the bus and boat excursions which didn't appeal with covid so close on our tail. Yes, it took some work but it was cheaper and better tailored to our needs as a family.
If you are not a very confident traveller, there is value in paying for a package holiday and knowing it has all been done for you. But do a little research to ensure you are not paying way over the odds.
Do a house swap for a cheap family holiday
The cheapest family holiday of all is a free one. Well, free accommodation at least.
You can do this with a house swap. You stay in someone's house and they stay in yours. Not only does it save you money but you will have most of your home comforts at your fingertips when you arrive.
My cousin has been house-swapping for years and can't sing its praises enough. She says it is essential to use a well-known house swap website because they vet everyone, meaning the people who stay in your home will look after it. I believe she uses Aussie House Swap but there are other options available. Always compare and check reviews.
There are many great benefits to house swapping, financials and so much more.