Feeding your family healthily within strict confines of time and money can be tricky. I don't care what anyone says … it takes longer to prepare nourishing home-cooked meals than it does to throw some chicken nuggets in the oven. But with our simple freezer tips you'll have healthy food at the ready daily.
And don't underestimate the money you can save. As long as your freezer runs optimally (see below) you'll take the pressure off your purse without even trying. There's huge satisfaction in a delicious dinner that's cost you next to nothing and has taken minutes to prepare. It's almost like someone else has cooked it for you!
So if you're looking to be that perfect (and elusive) single mum that produces delicious, nutritious after school snacks, packed lunch delights and wholesome meals, please read on. Your freezer may soon become your very best friend.
SIMPLE FREEZER TIPS TO STREAMLINE YOUR KITCHEN
HOW TO STORE FOOD IN YOUR FREEZER
To freeze liquid-based dishes such as soups, casseroles and sauces, cool completely then pour into a labelled freezer bag. Lay it flat in the freezer. When frozen, store in a freezer tray with other flat bags. A bit like a filing cabinet, like this.
Open-freeze vegetables, biscuits and sliced cake. Lay in a single layer on a tray covered in cling wrap. Cover with more cling wrap, then freeze. When frozen, pop into a labelled freezer bag.
Freeze rolls and bagels ready-sliced with a sheet of greaseproof paper in-between. They can be pulled apart while still frozen and take less time to defrost.
Pop a layer of greaseproof paper between patties, pikelets, pizza bases, then store in labelled freezer bags. Take out and defrost only what you need.
Don't store ice cream or anything dairy based in the door of your freezer as this the warmest section. Use it for nuts, vegetables and alcohol.
Remove meats from store packaging and put in labelled freezer bags. The store packaging allows oxygen to enter, which in a frozen environment will cause freezer burn.
THINGS YOU MAY NOT KNOW YOU CAN FREEZE
Milk is perfect for freezing. Stash a bottle in the freezer and you'll never be caught short again. Simply defrost in the fridge.
Fresh-picked corn on the cobs (husks and all) will happily freeze. Grab them from a farmers market in season and stash for whenever you fancy.
Garlic loves a spot in the freezer. Simply separate the cloves and stash in a freezer bag, so you can produce fresh garlic at the drop of a hat. Freezer tips extraordinaire!
Don't leave a half a bag of uneaten chips in the cupboard to go off. Freeze them in a tightly sealed, labelled freezer bag. They're great for adding to packed lunches.
Not sure how long your flour has been on the shelf? Stick it in the freezer and you'll know it's fresh when you need it. Professional bakers do it. Why not you?
Egg whites freeze beautifully. So next time your recipe calls for egg yolks only, freeze the whites for your next pavlova or omelette.
FREEZER TIPS FOR PACKED LUNCHES
Make-up a batch of sandwiches (without salad, this will go soggy) and freeze. Pop them in the lunch boxes the night before and defrost in the fridge.
Open-freeze (see above) cakes and slices for a home-made lunchtime treat. Even buttercream icing freezes well, but some icing can split so be mindful.
Freeze small pots of hummus with a drizzle of olive oil on top. Defrost and pack with carrot and cucumber for a healthy snack.
Buy large pizza bases and cut into small rounds with a cookie cutter. Freeze between pieces of greaseproof paper in a labelled freezer bag. Make fresh mini pizzas with tomato puree, ham and cheese.
Make a large batch of sausage rolls. Open-freeze (see above) raw, then store in a labelled freezer bag. Pop them in the oven in the morning. Warm sausage rolls for lunch. Yum.
Freeze juice boxes ready to throw in lunch packs before they hit the school bags. Not only are they an ice cold drink, but they'll keep the lunch cool too.
Stockist: Yellow Octopus
FREEZER TIPS FOR MEALS
Making dinner? Where possible make twice the amount you need. Freeze half for a hassle-free meal another day. You'll thank yourself for it.
Freeze bakes in the dish you'll cook them in, with a foil cover. Simply remove from freezer and heat. So easy. It's like the fairies came and helped you out.
Make healthy pies with a pie maker – they are great. Make a batch of filling and freeze in labelled freezer bags. Simply defrost when needed. Home-made pies in 10 minutes. One of the best freezer tips.
Don't shy away from frozen fruits and vegetables. Not only can they be cheaper, but they are most likely fresher than those in the 'fresh' produce aisles. Plus they're ready prepared.
Use oven-safe ramekins to make individual jam sponges or chocolate puddings. Take them from freezer to oven in one swift movement, providing fresh baked desserts for all.
If you're feeling productive make your own microwave meals and store them in freezer-safe containers. When it comes to consumption time, they'll seem too easy to be healthy.
Stockist: House
SOME OTHER HANDY FREEZER TIPS
Buy a big block of cheese. Then grate and freeze. It's always on hand for sandwiches, omelettes, pizzas and those times when you just need a sprinkling for the top of a bake.
Used half a jar of curry paste or pesto but not sure when you'll use the rest? Pop it in the freezer and relax.
Slice bread before freezing and then put it straight into the toaster or grilled-sandwich maker. No need to defrost.
Par-boil potatoes, cool then open freeze (see above). You'll have potatoes ready-to-go for your next roast. Plus you'll save time washing up. Fabulous.
Half a lemon leftover? Simply squeeze the juice into an ice cube tray and freeze. No need to buy a lemon next time your recipe just requires 'a squeeze'.
Most foods can be cooked from frozen, eliminating valuable defrosting time. Simply heat gently and then increase heat to cook through.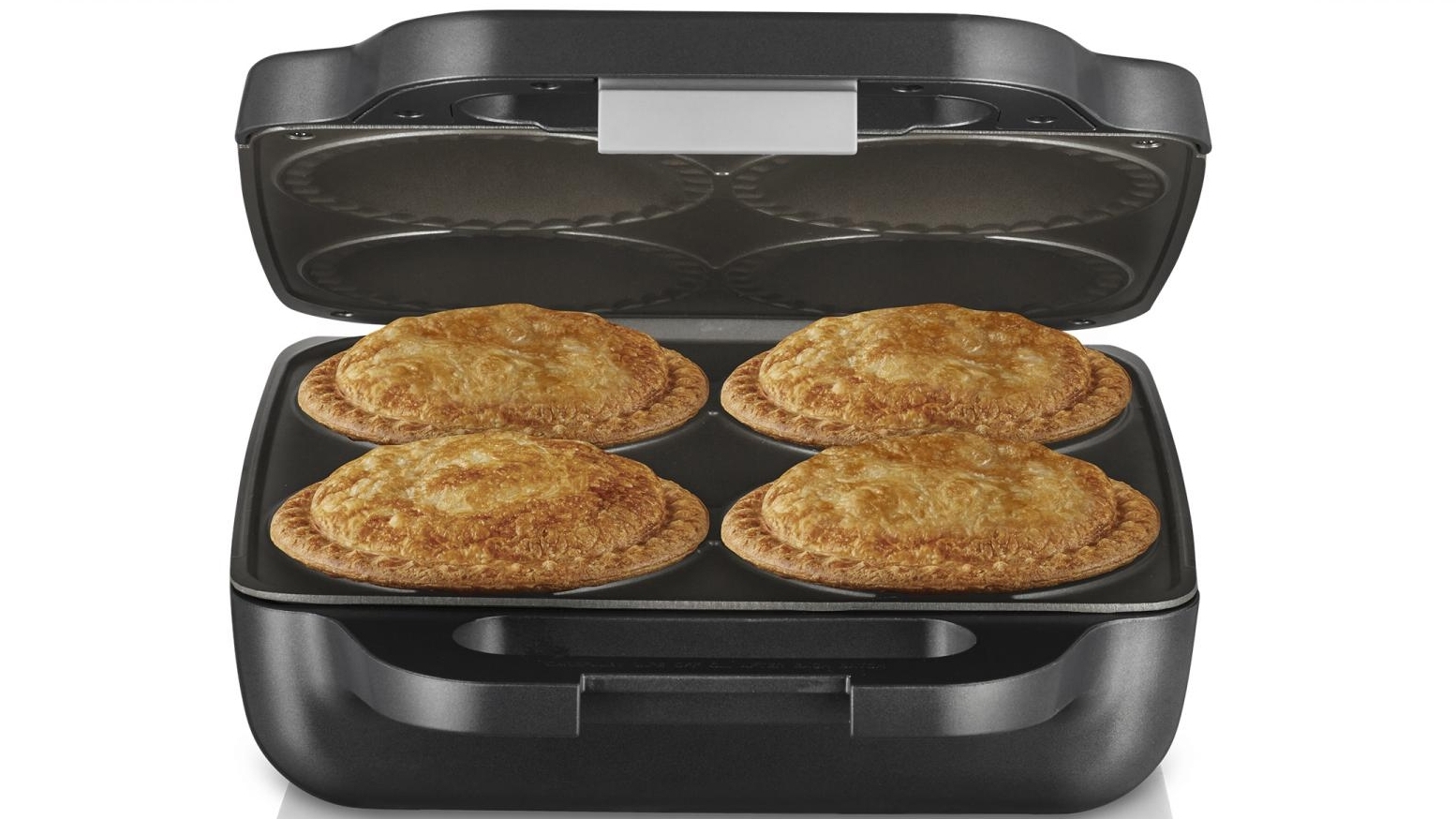 Stockist: Sunbeam
MANAGING YOUR FREEZER COSTS
For best freezing results and lower costs ensure your freezer has a 5cm space around it for heat dispersal and ventilation.
Check the temperature setting on your freezer. It should be set at -18 degrees. Any warmer or cooler and it will be running at an unnecessarily high cost.
Limit opening your freezer door. Plan what you need for your meal and grab it all at once.
Overfilling your freezer will prevent the circulation of cold air. This means it will have to work harder and use more energy. Make sure it's not jam-packed.
Don't operate a half empty freezer. If there are lots of empty spaces this will again cost more to run. Fill empty milk and juice bottles with water and use to fill empty shelves.
Looking to buy a new freezer? There are lots of different types and they vary in efficiency and running costs.
Happy freezing!
Further reading: How to organise your pantry this spring.