Grocery shopping is getting scary. Everything is so expensive and feeding a family for a week is becoming a fine art. As a result, we need all the help we can get and my latest dollar-saving discoveries are printable meal planners.
Seriously, meal planning is a game-changer when you are on a tight budget and need to stretch your supermarket shop for a whole week, with no waste. Since carefully planning my family meals I have found:
I only have to go to the supermarket once a week which saves time and money on fuel and extra food (and once a week for the supermarket is quite enough for me, thank you)

I can do food prep at the weekend which makes the weekdays mildly less hectic

By planning meals we have a balanced diet, for us this is meat twice a week, fish once, and high-protein vegetarian dishes for the rest of the week

If I'm clever with my planning I cook food on weekdays that can be used for sandwiches or packed lunches the following day

Every food item on my shopping list is designated for a meal so nothing is left to go off, I hate waste

Every dinner is covered so there is less risk of reaching for the takeaway menu

When my kids ask what's for dinner, I can tell them straight away and list the rest of the week too … win
See my list of handy printable meal planners you can download for free.
Handy printable meal planners you can download for free
1. Family Fresh Meals
Grab this free printable meal planner from Family Fresh Meals to make weekly meal prep easier. This is my top pick because everything you need is included like grocery lists, lunch box planner and even a pantry inventory.
Click here for source.
2. Printable Crush
Here's a simple meal planner from Printable Crush that has a grocery list and a health tracker. You can easily track daily servings of fruit, veggies, protein, and water. It has a nice, fresh look too, don't you think?
Click here for source.
3. Freepik
This is the meal planned I used when my girls were young. It's a very simple one-sheet planner for each day of the week with a shopping list at the bottom … and lots of girlie colours and pics.
Click here for source.
4. Easy cheesy vegetarian
Easy Cheesy Vegetarian's colourful meal planner is for mums who want to jot down meal ideas instead of full menus for breakfast, lunch, and dinner. Perfect for when you're still looking for inspo.
Click here for source.
5. Scratch to Basics
Here is another simple meal planner for writing down ideas and notes for your weekly meals. Instead of racking your brain to come up with a meal on the very day, I follow this guide to keep stress levels down.
Click here for source.
Free printable meal planner PDF
6. Canva printable meal planner
Canva has loads of free printable meal planners for busy mums. I like this one that looks like a calendar and has space for breakfast, snacks, lunch, and dinner for each day of the week.
Click here for source.
7. Bake Play Smile
One of my mates plans her meals waaay in advance, we always joke about it. This monthly dinner planner would be just the ticket for her. There are spaces to write down meal ideas for a full four weeks.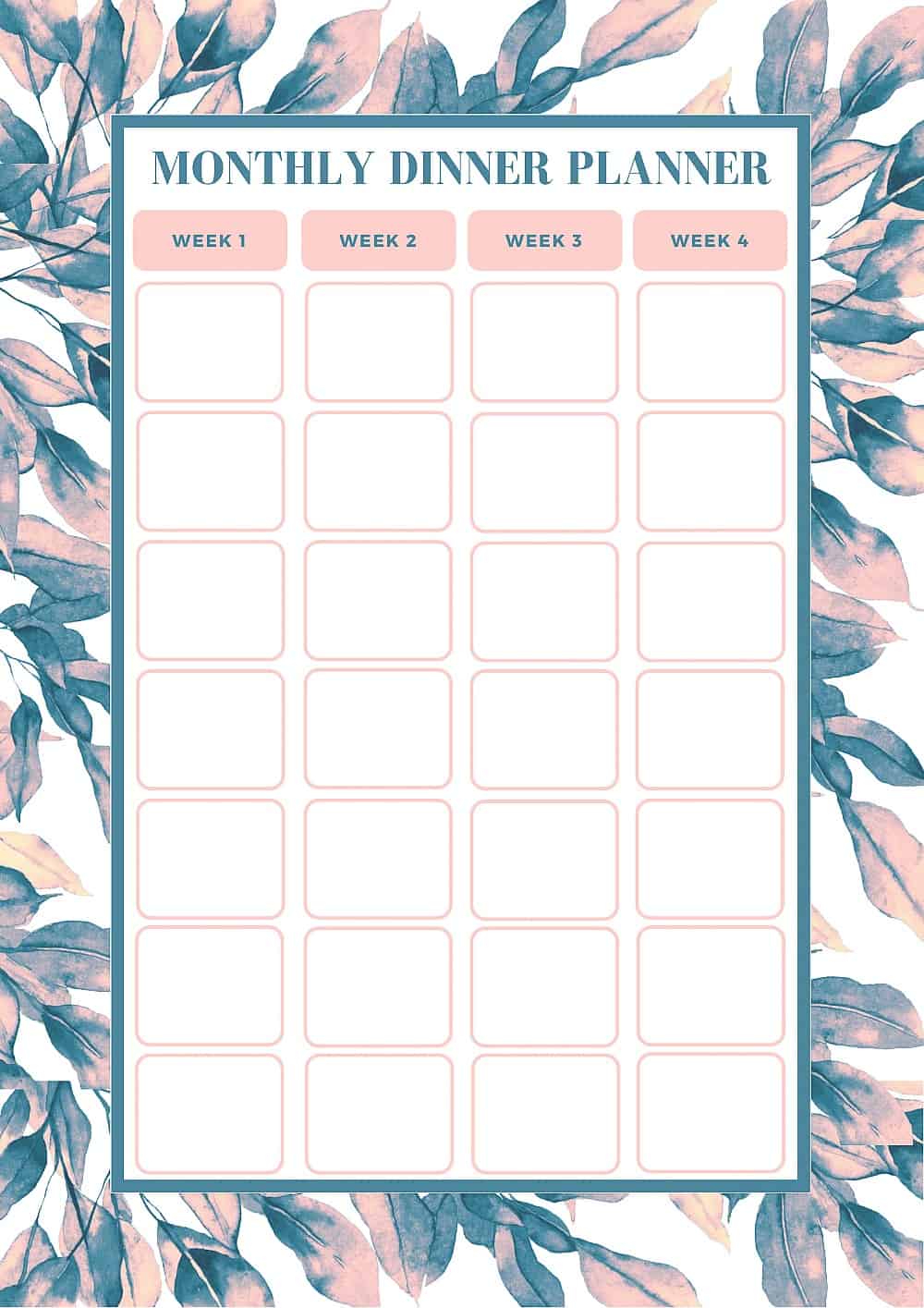 Click here for source.
8. Home & Hallow
I like Home & Hallow's weekly meal planner which is very simple and minimalist. But the detailed grocery list is where it's at, with boxes for different categories, from produce to household.
Click here for source.
9. Around my family table
This meal planner combines a menu planner with a shopping list in one printable. I love the calendar layout for each day of the week.
Click here for source.
10. Blogger Mummy
Blogger Mummy's printable is another monthly meal planner for those who live for advance prep. It has five weeks of boxes for you to jot down notes and ideas.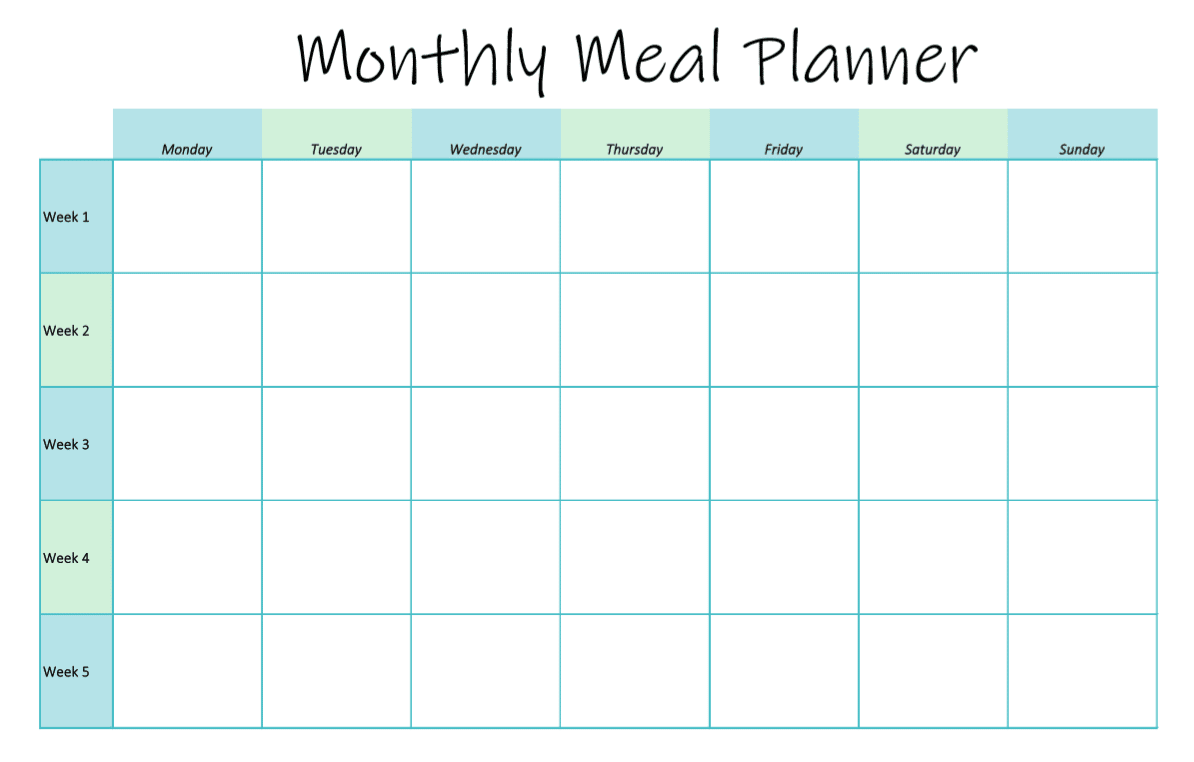 Click here for source.