If you need fabric fast see my list of online fabric stores in Australia.
Only a couple of weeks ago my daughter changed classes and started Fashion. Soon after came the request that she needed 2 metres of fabric to make a pair of shorts for a lesson this week.
I work full-time so can't get to the shops. Now what?
Thank goodness for online fabric stores.
Having been in a similar situation before with my other daughter, I knew exactly where to head to find the material we needed.
This list is to help you if you get caught in the same predicament and find yourself frantically hunting for online fabric stores in Australia.
Buy fabric online Australia
One of my go-to online fabric stores is Spotlight. Their Fabric By the Metre section has thousands of cute and sophisticated designs that always make me want to hoard, haha. They have all types of fabric, from cotton to linen to satin, and they sell big brands like AFL, Disney, Harry Potter, Velcro, and more. It's super easy to find what you want ( I like to sort by price and popularity to see cheap, trendy fabrics), and most orders can be delivered straight to your home.
An example fabric from: Spotlight Stores
Don't you just love Big W? They have everything and I mean everything that a family could possibly need, including fabric for your craft and sewing projects! While their selection is tiny and variety is limited (only 20 fabrics listed when this article was written), they have affordable plain and patterned fabrics as well as supplies like crochet thread and embroidery hoops. A bundle of craft fabric starts at around $6.
An example fabric from: Big W
Etsy is the home of crafters and creative people, so I always make a stop here when fabric shopping. I know I can always find a wide range of unique and vintage designs like this lovely set of Japanese scraps that's perfect for quilts and bags. Pricing can vary depending on the type of fabric, but I can usually find quality designs for around $10-20 per bundle or yard.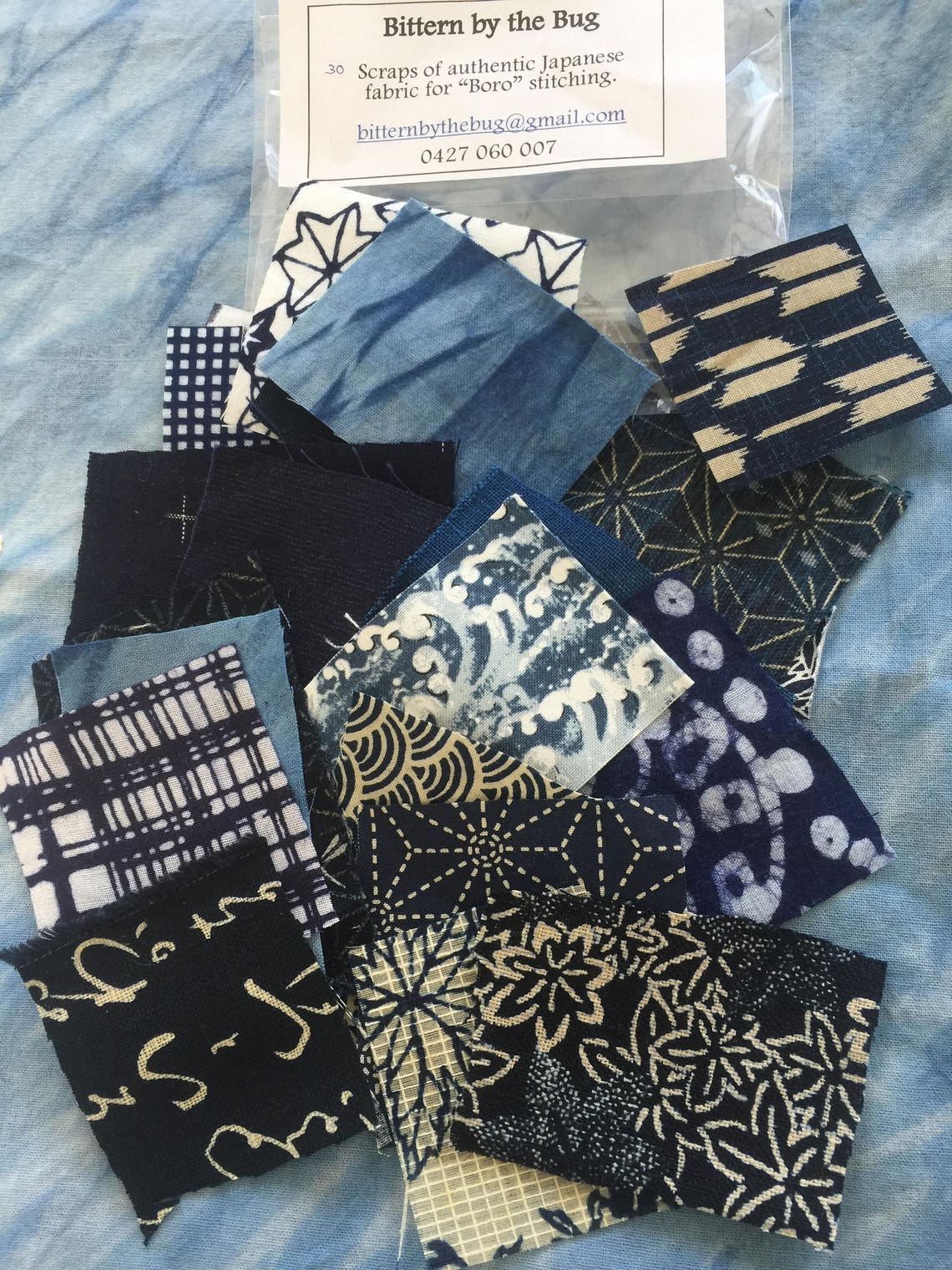 An example fabric from: Etsy
If you're a serious sewist, head to Cloth Edit for beautiful fabrics, patterns, and sewing supplies. This shop specialises in unique fabrics and sustainable, natural fibres for designer and RTW clothing. They have a decent selection (238 items) of fabric types and designs, from cotton and linen to tweeds and silk. Pricing varies depending on material and how much you're buying. Don't forget to check their "Sale" section for specials.
An example fabric from: Cloth Edit
Online fabric stores Australia
If you can't find a certain type of fabric at your local online store, chances are you'll find it on Amazon. I found some cute fabric scraps here for laptop bags I was making for holiday gifts. I also found Inkjet fabric that's ideal for printing, cross-stitch cloth, and super shiny, glittery faux leather sheets for fun crafts. The options are nearly endless. Again, cost per metre/yard depends on the type of fabric.
An example fabric from: Amazon AU
The biggest draw of Ali Express for me is the (almost) wholesale pricing and fabric variety. If you happen to be making holiday costumes for an entire class, definitely head to Ali Express to get your materials. To find what I want quickly, I like to sort by fabric type, feature (breathable, elastic, windproof, etc.), and price. I also tick the boxes next to "Sale", "Free Shipping," and star ratings.
An example fabric from: Ali Express
Spoonflower has a special place in my heart because I used to upload my own designs here. The sheer creativity of the artists just blows my mind. Shopping here is like being in a candy store, I could spend hours and hours just browsing! They have over a million fabric designs, and heaps of fabric types (from Minky to Sport Lycra). Prices are comparable to other online fabric stores (starts at around $10), and they have frequent specials to help you save.
An example fabric from: Spoonflower