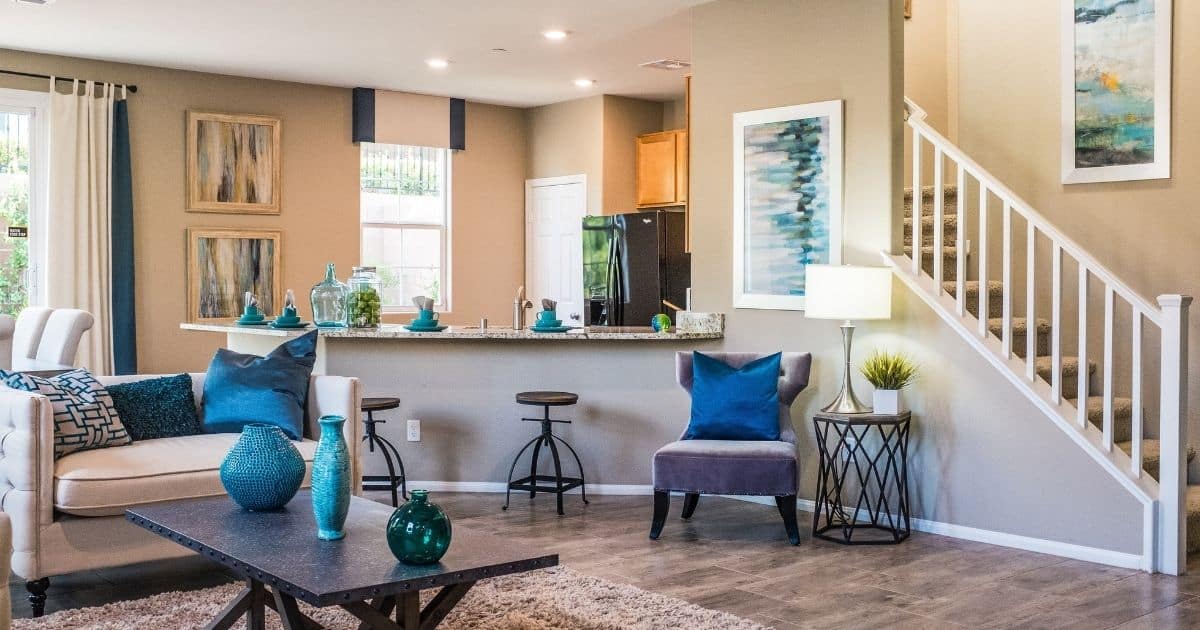 Building a home from scratch can be an incredible opportunity, allowing you to come up with a design based on your specific preferences and needs. However, it usually takes a lot of work to create a functional and comfortable living space. Where do you even start, and what factors should you take into consideration? And how much does it cost to build a home these days? We know it can be daunting to figure it all out on your own, so we're here to guide you through the process of building a long-distance home. Let's dive in!
What are the steps to building a house?
Before the construction can begin, you first have to find a lot, get a construction loan, hire a contractor and seek approval from the local authority. After going through all these steps, it is time to get to the stage of building the house. Excavation contractors will dig, level and grade the site so that a certifier can inspect the area before concrete is poured. In the following stage, the constructors will construct the supports, including walls, insulation, roof frames, etc. Another inspection is required at this stage. Finally, the contractors will paint the walls, place wood flooring and tiles, install security systems, and add other finishing touches. The house is inspected again, and after certification is completed, contractors get paid, and the house is handed over to you.
Important considerations for the home building process
Building a property can seem overwhelming, but you can simplify the process by taking it step by step. Here are some things to consider:
Budget
Your budget is among the most important things to consider when building a home. It's worth noting that the cost differs depending on the location that you choose, so make sure to do your research when establishing a budget. There are different aspects you must factor in, such as labour costs, down payments, material costs, and other expenses. Hence, we advise setting aside a greater amount than you expect to pay, as the building process will likely be far more costly than you think.
Location
There are many aspects to consider when looking for a lot to purchase, including security, accessibility to schools, malls, hospitals, etc. This matters because it helps ensure you will get a great ROI on your home if you decide to sell it at some point.
Codes
As a property owner, you have to consider codes covering issues such as sustainability, safety, health, and so on. Abiding by these codes is crucial because it helps you avoid problems.
Builders
This is perhaps one of the most important decisions you'll have to make when building your long-distance home. After all, you'll work with this person for months, so it's essential to choose someone reliable who you can communicate with clearly. Make sure to check the credentials and references, and look into their past work to determine their level of quality. Suppose you need to travel to meet with potential builders; in this case, consider looking for a good airport parking deal to ensure you will be provided a spot where you can leave your car while hunting for the right builder.
Plan
Planning the details of your home is an essential part of the process and will help you save money and time. Think about the direction you want the property to face, the layout of the rooms, lighting, etc. If you lack ideas for the design, consider using Pinterest for inspiration and create a board to save your favourite room styles.
Buying Vs. Building a house: which is better?
The decision of buying or building a property depends mainly on your goals, as well as your current circumstances and financial situation. In general, building a long-distance home is more expensive than buying one. However, if you have the financial means to do so, you can get different advantages when constructing your own living space that suits your lifestyle. For instance, you can choose fixtures and materials based on your own preferences instead of sticking to ones from another decade. However, sometimes building a property can be out of the question simply because the process is lengthy (it can take up to one year), and waiting until all is done may not be possible in certain situations.
In such a case, purchasing a property may be a better option. You may need to travel a lot when searching for a home to buy. Suppose you're looking for a property in Australia; it's essential to book cheap Sydney airport parking for your car– this way, you will cut down on any additional costs. Whether you choose to build or buy a home, your journey starts with doing your research! After all, this is more than just an investment – it is a decision that will determine the quality of your life. Hence, it is crucial to take the time to gather as much information as possible on prices and all the other aspects involved in the process.
Fulfilling your homeownership dream by investing in the right long-distance home
Humans seek stability in life, and homeownership can provide it, as it is an act of independence that shows you are financially comfortable enough. While in the short run, it generates feelings of pride and joy, in the long run, having a house to call your own can give you comfort and peace of mind. Plus, even the idea of choosing the kitchen's size or the number of bedrooms in the house can be exciting. However, the process can be lengthy, involving many different steps, like engaging builders and tradespeople and adhering to local government codes. It's essential to break the home building process into several stages to better understand the task at hand and ensure you'll get a functional property.
When deciding whether it is better to purchase or build a long-distance home, it's important to remember that both have their pros and cons. Building a house is a significant milestone in your life, and although the process can be rewarding, it can also be incredibly stressful. In some instances, constructing your own home may make sense, but there are situations when you may be better off purchasing a pre-built property. For instance, if you have a fixed income, buying is much more cost-effective than building. But if you don't have any constraints and want to build your dream house, make sure to consider some critical aspects before taking the plunge, such as the space you need and your budget. Remember, this is a significant decision in your life, so you want to take as much time as you need to think it through.
Further reading: The homebuilding process: What you need to know.