This article about 12 cheap space saving ideas for small homes was last updated in 2021.
12 Cheap space saving ideas for small homes.
Does your home feel too small for your family and all your belongings? Are you always looking for stuff because everything is cramped and untidy?
When it comes to your family home, it's not about how much space you have, it's about how you use it. Even a simple cupboard can hold so much more if organised effectively. And any home can be transformed with sprinkle of space-saving imagination.
Get inspired with our favourite (and cheap) space saving ideas for small homes.
12 CHEAP SPACE SAVING IDEAS FOR YOUR HOME
This 3-tier hanging storage basket is perfect for small spaces. Hang it in a sneaky corner or hook it up to the wardrobe for extra storage. Not just for kids rooms, this is also great for the laundry or mud room to store clothes and shoes.
We found this at: Amazon
No more wasted space above the toilet! Store bathroom essentials and more in this 3-tier rack from eBay. It's slim and fits snugly around the toilet space. Also comes with two hooks on the side for hanging towels, shirts and laundry bags.
We found this at: Ebay
If you're like us, you own more shoes than your household will need in a lifetime. Get them neat, organised and out of the way with this stylish shoe rack from Ebay that can house up to 45 pairs.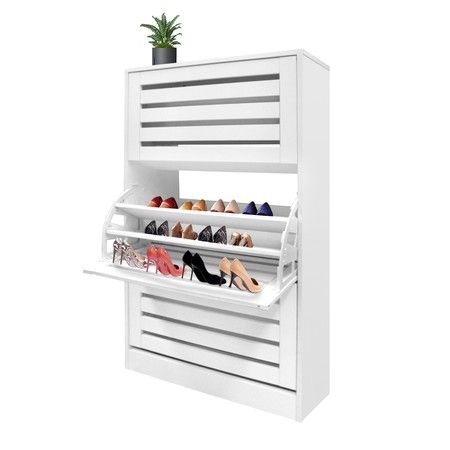 We found this at: Crazy Sales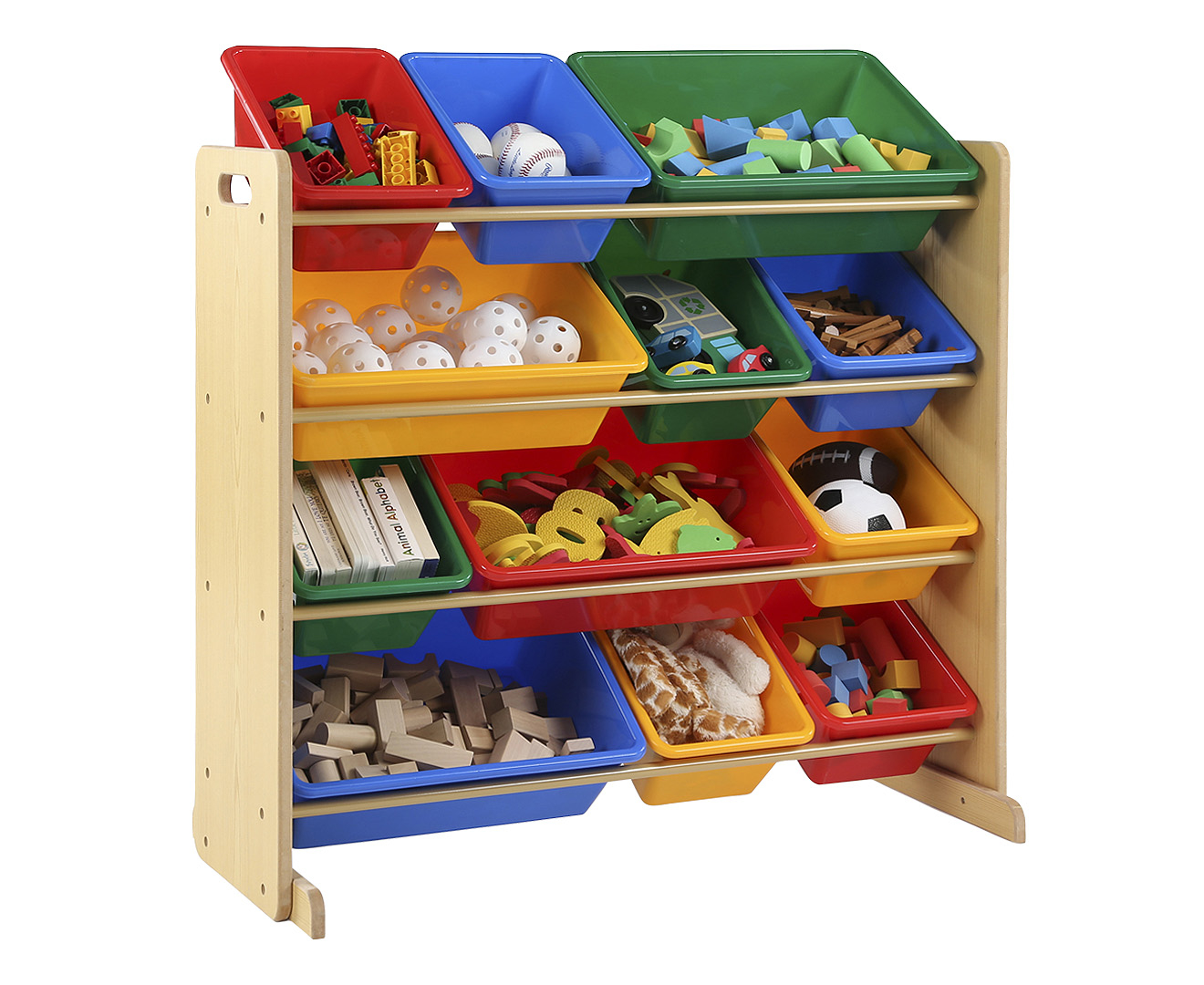 This toy organiser isn't just for the playroom. Use it to organise clutter around the house or garage and watch your space get bigger. Comes with 12 storage bins that fit into a sturdy wooden frame.
We found this at: Catch
Desperately in need of more space in the kitchen? Use the space under the sink! The WEBI organiser is perfect for the job with its expandable shelving that holds cookware, dishes and other kitchen essentials. This is one of the best space saving ideas there is!
We found this at: Amazon
Too much stuff but lacking space? Get these stylish corner shelves from Porto. Fits in corners anywhere, from the bathroom to the living room, and holds everything from plants to bath products.
We found this at: Mocka
Cheap space saving ideas for small homes
This ultimate hanger from Freedom is a winner in our list of space saving ideas. It comes with 12 hooks to organise belts, scarves, jewellery and anything you'd otherwise stuff into a drawer.
We found this at: Freedom
Organise your books, magazines and stray homework with this sleek and super stylish wire rack from Freedom. It's gold, trendy and instantly jazzes up any surface. It also has a handle for easy transport.
We found this at: Freedom
The Mindi wood storage cube is versatile and just the right size for a cramped house or apartment. It is stackable and doubles as a stool or side table…perfect for the play room and great for hiding toys, shoes and knick knacks.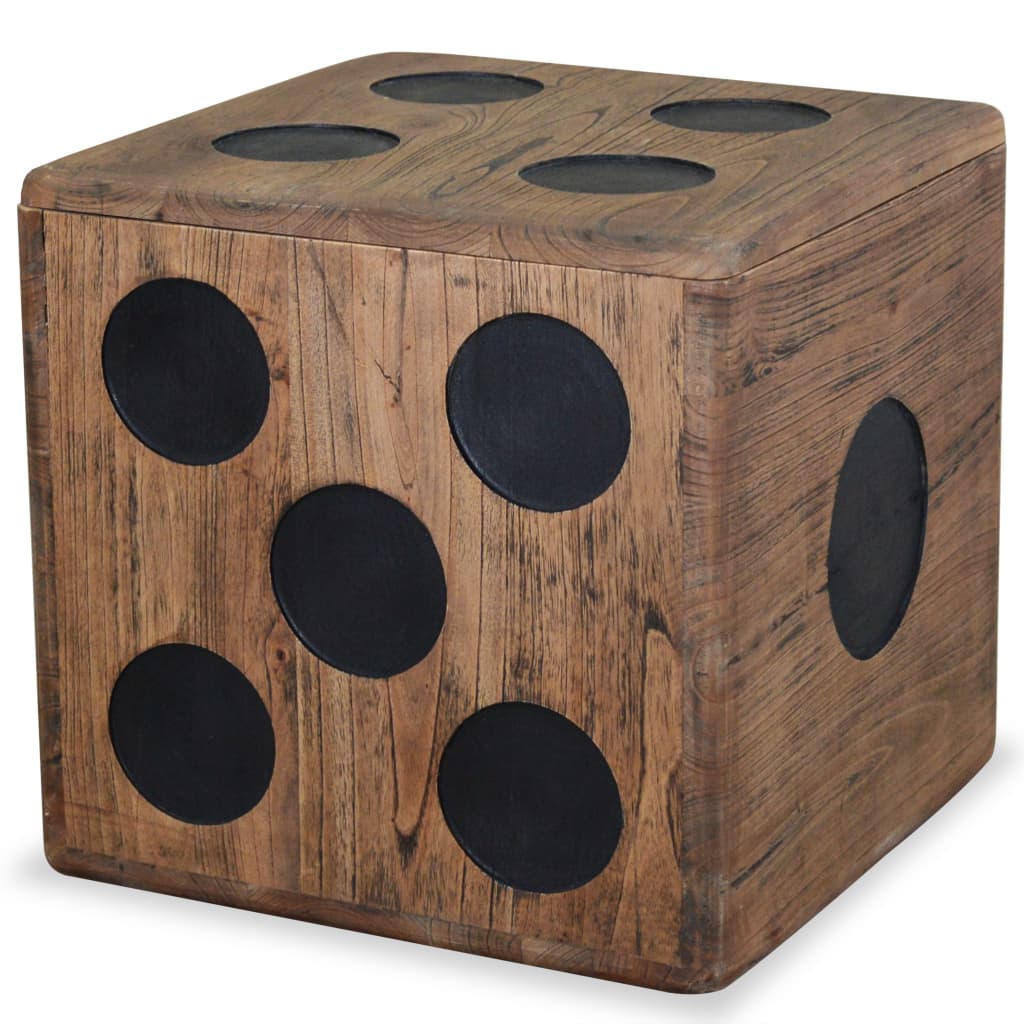 We found this at: My Deal
SPACE SAVING PRODUCTS (CONT.)
A simple, yet effective space saving idea, the Artiss bookcase is sleek and tidies up any room in no time. We like it in our home office, but you can use it practically anywhere, including the living room and nursery.
We found this at: Shop Zero
No matter how big the kitchen, it seems we're still running out of counter space. This hanger rack is a brilliant solution. Hang it above the sink or stove for easy access to your pots, pans and cookware.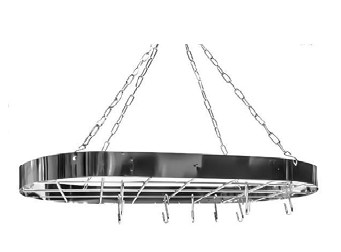 We found this at: Temple & Webster
Last on our list of space saving ideas: Garages can get messy and cramped really quickly, but this triple compartment waste bin solves that problem. It's sturdy, spacious (18L capacity per bin) and perfect for organising waste into recyclable and non-recyclable. Can also be used to store tools and odds and ends.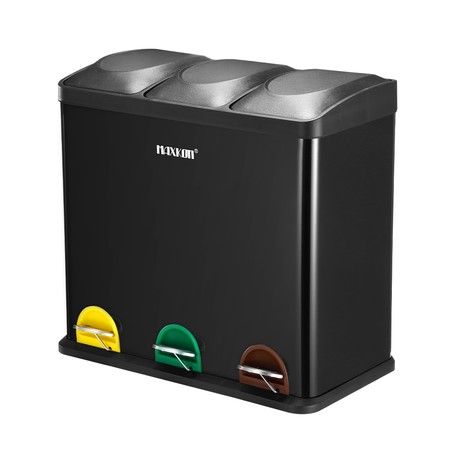 We found this at: Crazy Sales