The countdown for Christmas is well and truly on.
Are you feeling more frantic than festive because of the inevitable high price tag?
Don't panic. Here are some cheap Christmas ideas to get you into the spirit, whilst keeping your purse strings intact.
11 Ideas for a cheap yet cheerful Christmas
1. Cut down on Santa Photos
You can line up for hours and pay a small fortune for a photo with the big guy. Yes, those moments are precious and ones you will cherish. However, there are many stores and shopping centres which will let your child meet Santa. For free. Without buying a photo package. And, many will even let you snap your own photo with your phone.
2. Do Secret Santa
One of the best cheap Christmas ideas is setting up a Secret Santa. No longer just for workplaces, many families are doing Secret Santa when times are tight. Instead of having to buy anyone and everyone (including Aunt Fiona and Brother-in Law Gary) a $30 gift, something more thoughtful for ONE person could be the solution. Potentially saving you hundreds of dollars.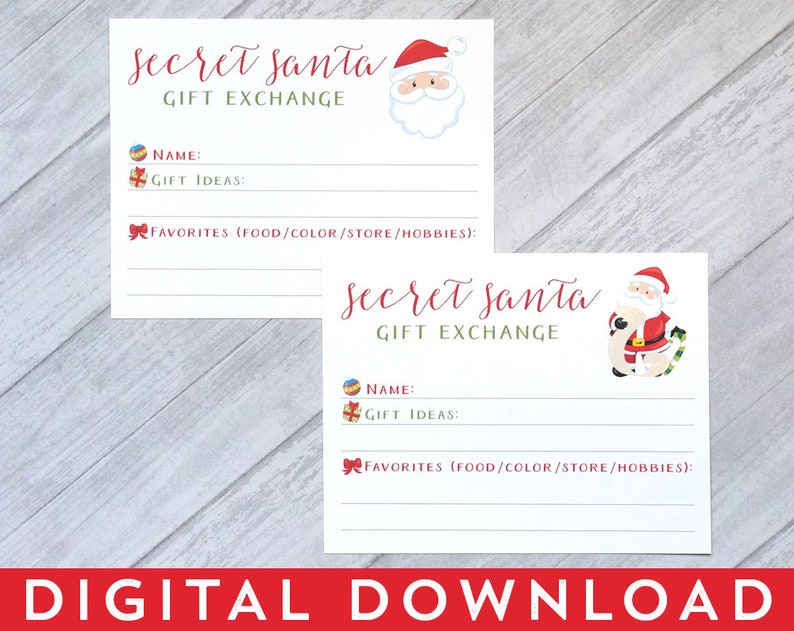 Source: Etsy AU
3. Share the Christmas lunch
If you are lucky enough to have Christmas at your house, ask guests to each bring a plate. If everyone brings something small, it is a little work and a lot of reward for everyone.
4. Be smart with decorations
If you're reading this, then you probably have children and they are masters at creating. My Christmas tree has become half store bought decorations and half handmade paper craft. And, I wouldn't have it any other way. Did you know you can make a wreath out of plastic bags and a coat hanger? Kmart is also packed with cheap Christmas ideas. Think anything from reindeer ears for your dog, cheap Christmas lights, to themed placemats. The dream shop for a single mum on a budget.
5. Go Christmas light spotting
Another free Christmas activity which I love more than my kids is light spotting. Often you can find brightly lit houses in your own street, and when you pair it with Christmas music it's a cute, inexpensive night out.
6. Make something
If Secret Santa is not your style, a homemade gift is both thoughtful and priceless .. instead of pricey. Everyone appreciates a Christmas food gift, so bake those cookies or pop that popcorn. The key is in presentation so use beautiful jars, baskets, ribbons or mugs to package the present. You can even design vouchers for babysitting, dishwashing, driving or other services you could offer your friends or family.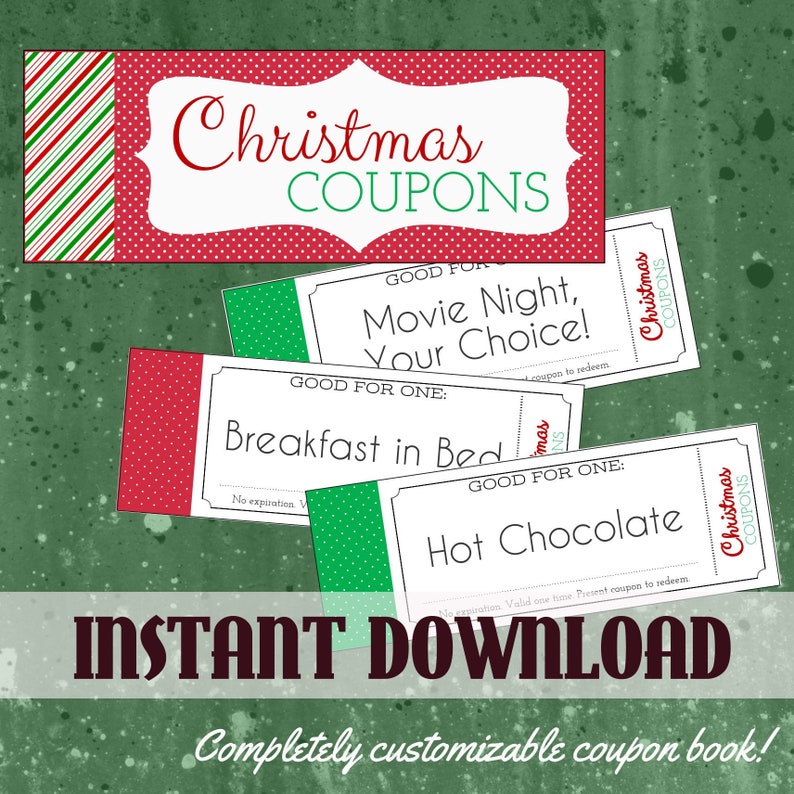 Source: Etsy AU
IDEAS FOR A CHEAP CHRISTMAS (CONT.)
7. Lay-buy during the sales and shop smart
I don't think I could get through Christmas without pre-planning, lay-buy and online specials. Keep an eye out for sales and spread your spending across multiple stores based on price. This will help you to get the most bang for your buck. Online shopping is also a blessing, if you order early and are prepared to wait for postage.
8. Buy one big family gift and practical items
When you have multiple children the prospect of being Santa can be daunting. Investing in one quality item for the family to share and smaller, more practical items is a good option. Pair a trampoline, cubby or Playstation with things like books, lunch boxes and socks. My kids always get new pjs and individually wrapped undies in their stockings!
9. Donate for Christmas
Teach your children a valuable lesson and help them donate something small to 'kids who have nothing'. This is an easy, wallet friendly way to get into the Christmas spirit, which should always be about kindness and giving and not how much loot they can score.
10. Start a (cheap) tradition
Every year we get to choose one new decoration each for the tree. And, Christmas Eve we watch a movie and put out carrots for the reindeer and bake cookies for Santa. Creating your own (cheap) family tradition will spread the festive cheer and will be something your children will always remember.
11. Short of cash?
If you are really struggling to stretch your Christmas budget there are lots of other ways to make money. Try selling unwanted goods on eBay, Facebook groups or Gumtree. For those who are willing to do a little extra work, Airtasker often has odd jobs for pocket money.