This article about gifts for dad was last updated in 2022.
Men are notoriously hard to buy gifts for. But whether it's a birthday, Father's Day or Christmas it would be nice to surprise them with something they actually like, want or need. So, if you're on a bit of a budget but need to find a gift for you or your kids to give Dad, this list of gifts for Dad for under $50 will surely have something that hits the spot. After all, anything is better than a slab of beer … isn't it?
Here is our list of ideas for gifts for Dad.
50 GIFTS FOR DADS FOR UNDER $50
Name your steak and never end up with rare when you asked for well-done. Or play a joke with a funny message .. with 52 interchangeable letters the skies the limit for your steak-filled fun. A brilliant starting point on our 'gifts for Dad' list.
We found this at: Yellow Octopus
The perfect gift for the ice cream-loving man. Can also be personalised with a custom text or quote.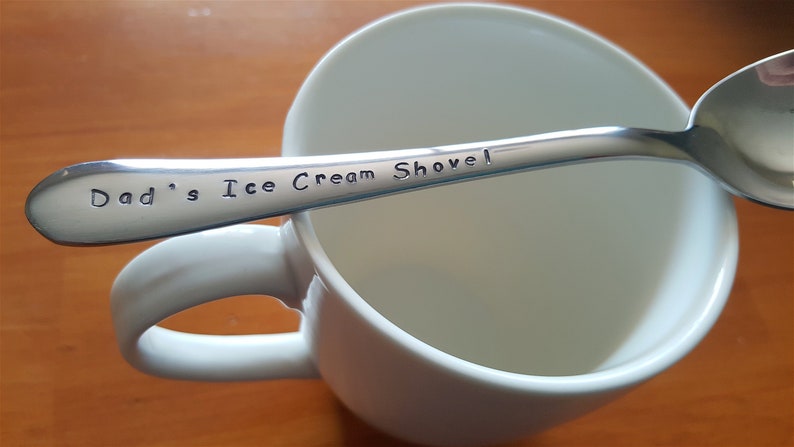 We found this at: Etsy
Get dad a subscription to his favourite magazine. From golf to fishing to cars, you're bound to find something that tickles his fancy. Plus all magazines are up to 73% off.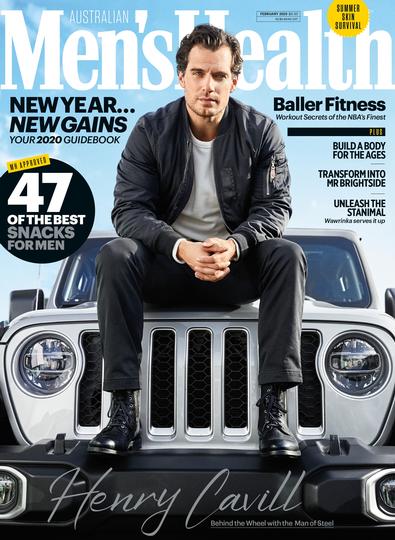 We found this at: iSubscribe
Say it as it is with this cheeky 'I love farting' mug. Not only will it be perfect for the morning coffee, but it farts when you pick it up and farts when you put it down … so hours of fun to be had.
We found this at: Yellow Octopus
It's understandable if you're at a loss for what to get the dad that loves fishing. Some sort of lure or a bag of bait? Keep it simple with this cute little keyring.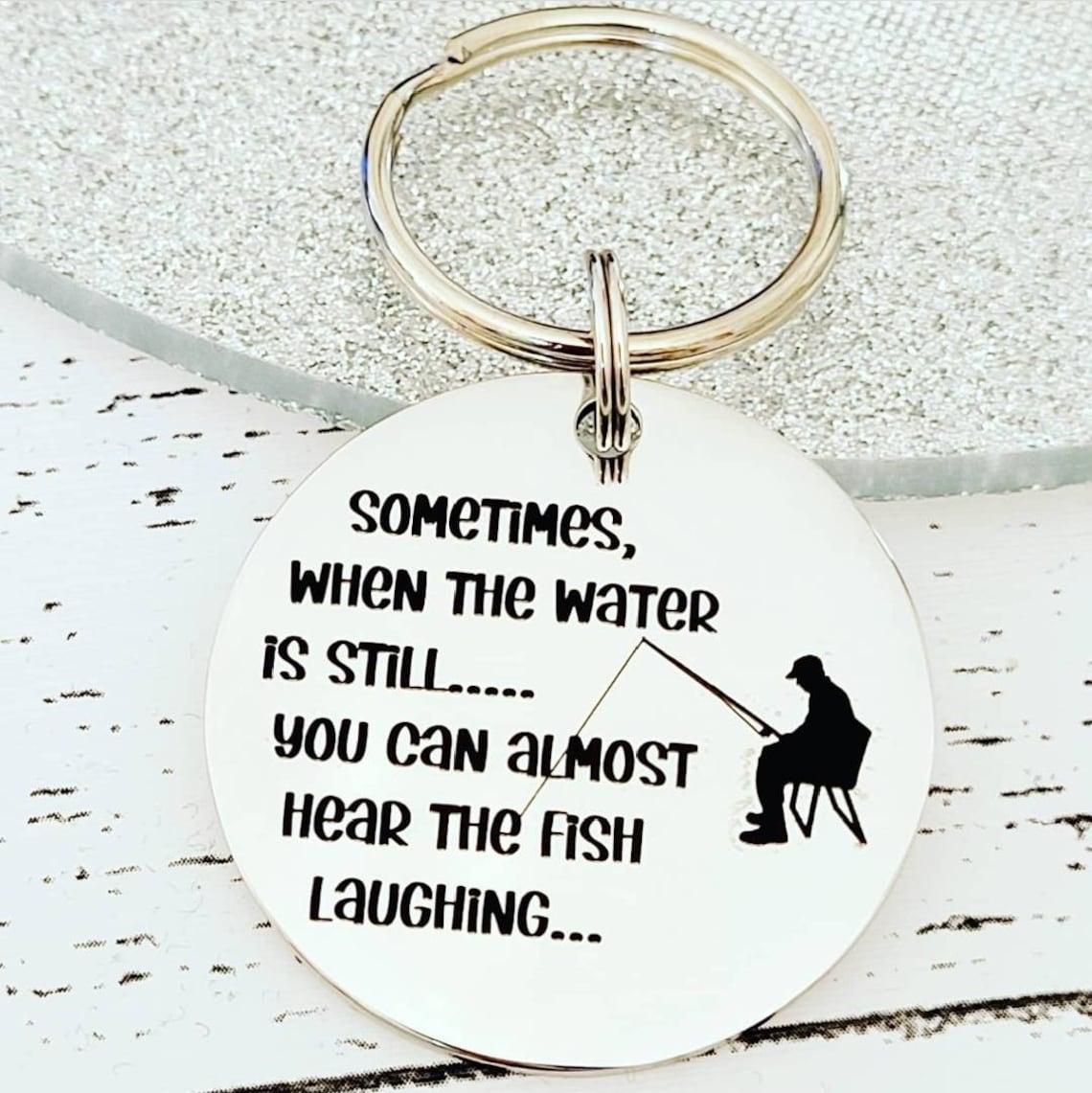 We found this at: Etsy
If Dad loves his music then he'll love this portable speaker which we have to say looks way more expensive than it really is … always a bonus!
We found this at: Big W
Display your wine bottles in style with the magic chain wine bottle holder. A gravity-defying gift for the quirky Dad.
We found this at: Kogan
Seen the series (several times) but still not had enough? How about reading the book? They say the read is always better than the screen.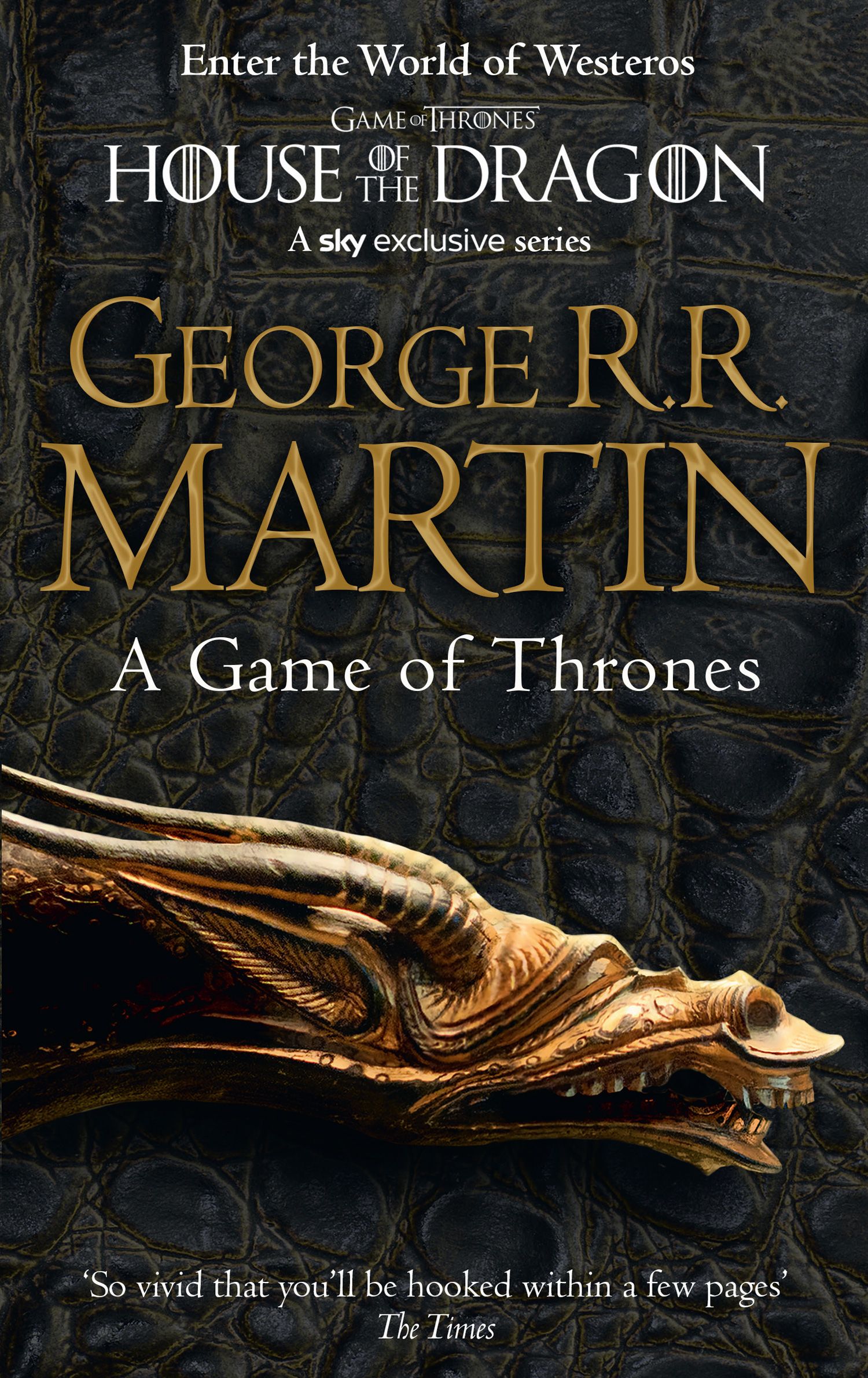 We found this at: Booktopia
Nothing says I love you than a personalised hammer. Have it engraved with a sweet phrase that will make him think of you each time he's out there building something.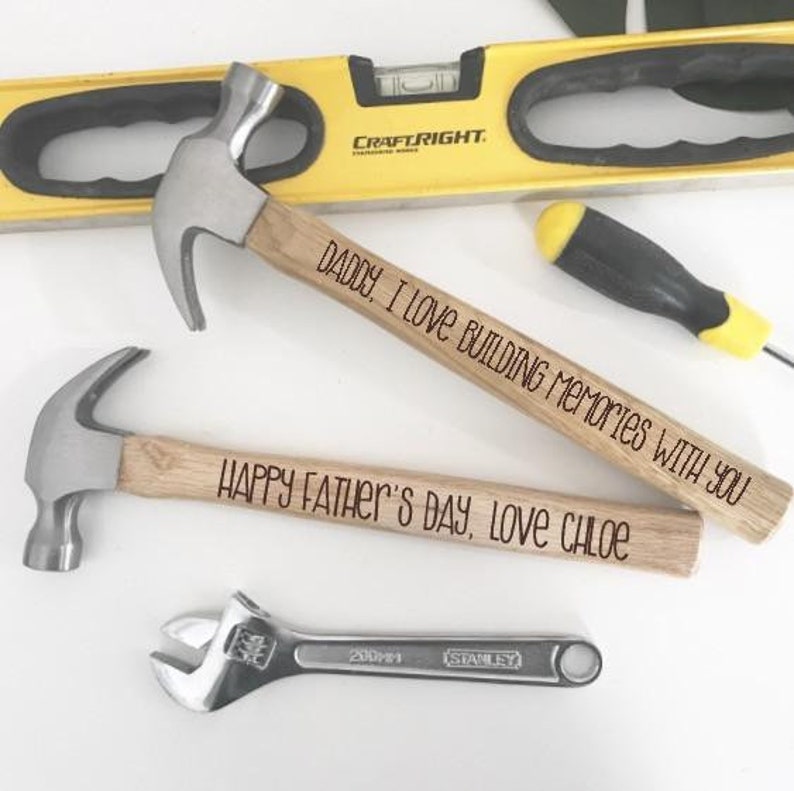 We found this at: Etsy
These slick, waterproof sports headphones can handle the toughest training regimen. Comes with built-in Bluetooth and mic for on-the-go calls and up to 8 hours of battery life.
We found this at: Kogan
Gifts for Dad just got super comfy. This luxe dressing gown has side pockets and provides superior warmth.
We found this at: Best and Less
What can we say? This 'World's Greatest Farter' tshirt is an apt gift for any Dad!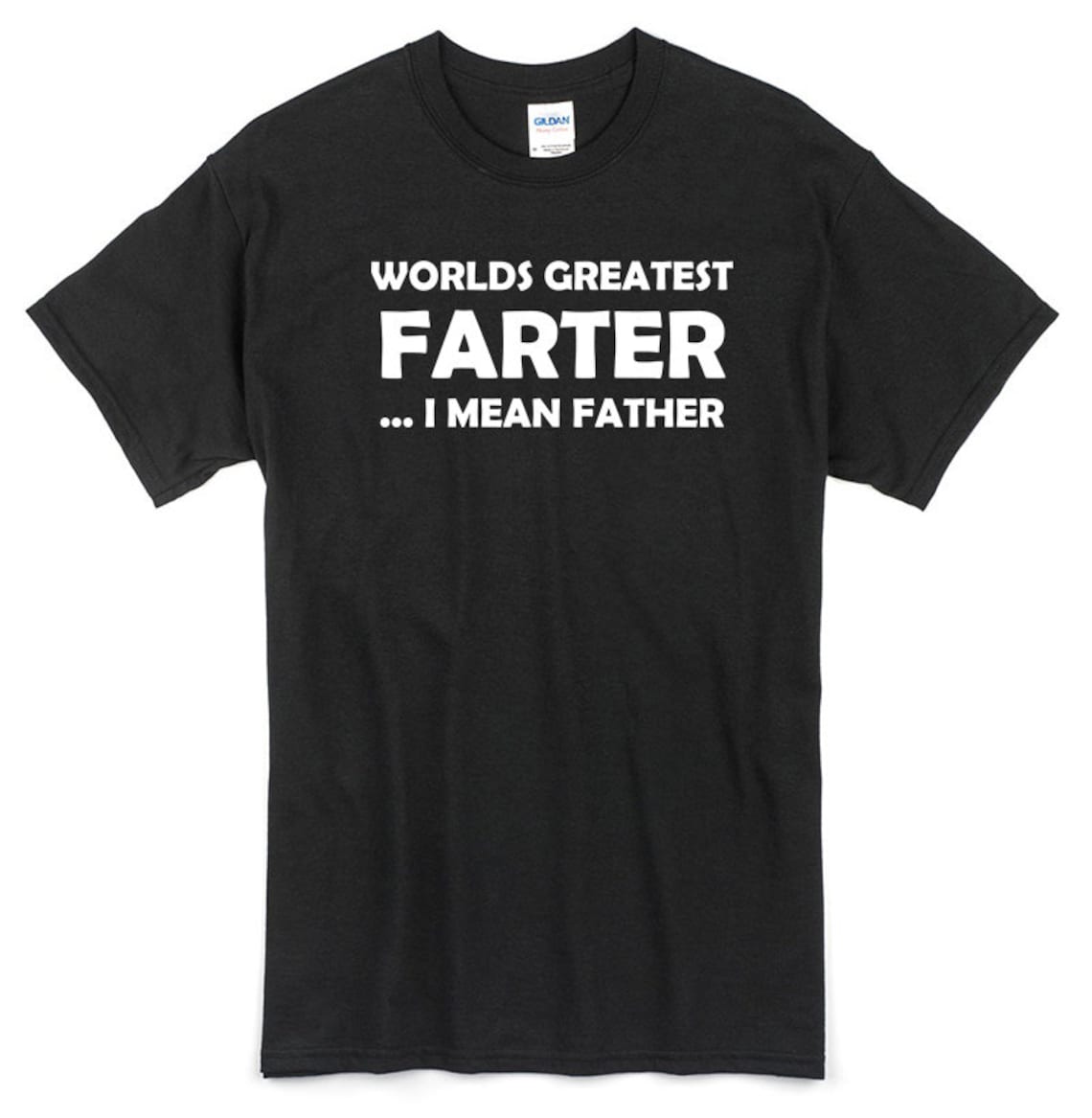 We found this at: Etsy
If  Dad's current wallet is on its last legs, this little gem will make a great replacement. Made from soft calf leather, it's the quintessential gift for Dad to keep his cash in order.  
We found this at: Myer
A stylish spin on the pendulum desk ornament is the perfect present for the executive Dad. A brilliant choice on our gifts for Dad list.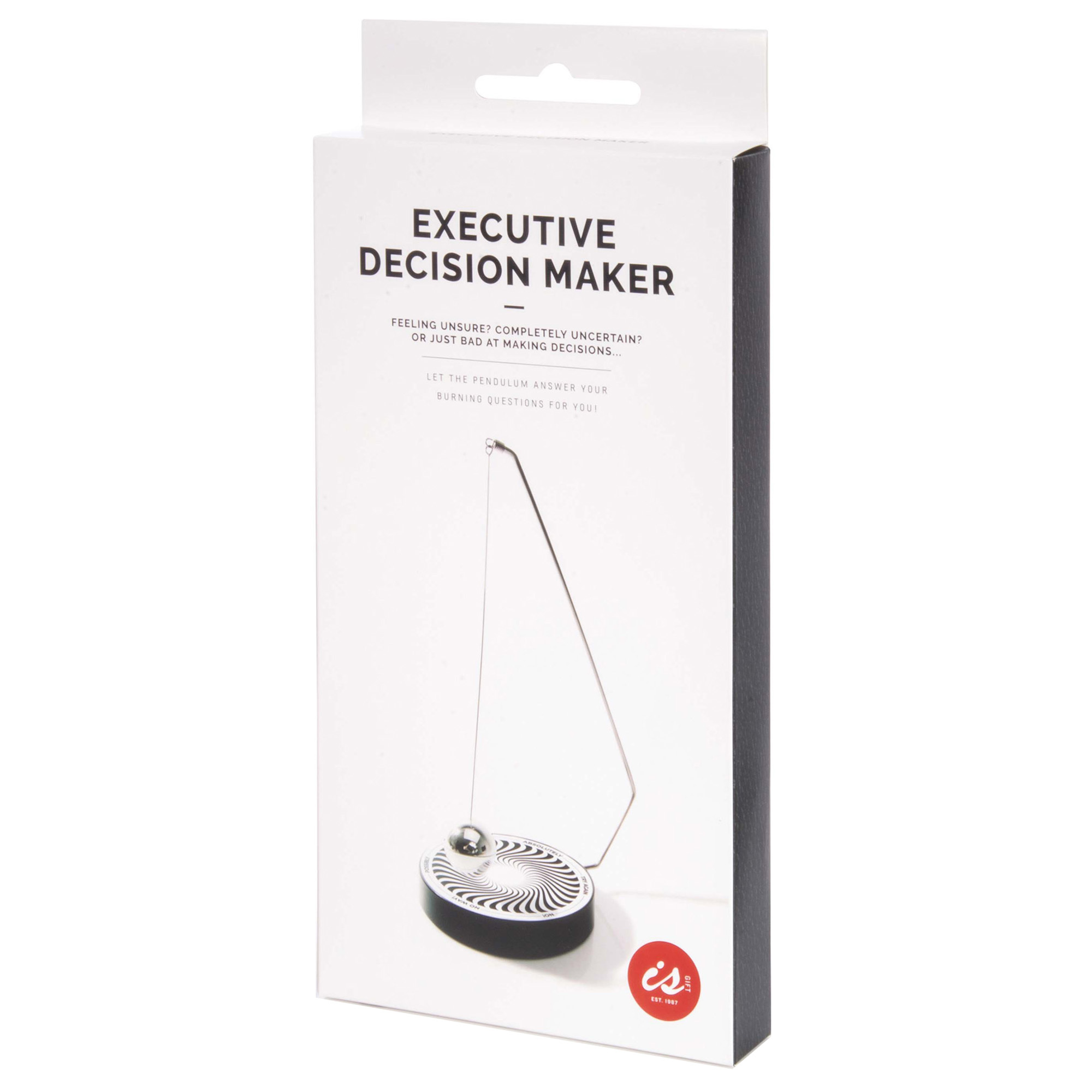 We found this at: Temple & Webster
Get this waterproof Bluetooth speaker for the outdoorsy fathers in your life. The music never stops with 10 hours of battery life and four playback modes. Dad will love this functional and fashionable gift.
We found this at: Light in the Box
Give dad some flowers this Father's Day. Beef jerky flowers, that is. This manly bouquet from Manly Man Co. comes in four yummy flavours: original, teriyaki, hot, and mixed.
We found this at: The Manly Man Co
MORE GIFTS FOR DADS FOR UNDER $50
If Dad's a beer connoisseur, you can't go far wrong with this craft beer tasting pack. With a selection of beers from Australian breweries, it's a great opportunity veer off VB and try something different.
We found this at: Beer Cartel
A bit of a joke but quality crew socks for father's day that will make him laugh and think of you. Eco-friendly and made of cotton blend that fits sock sizes 10-13.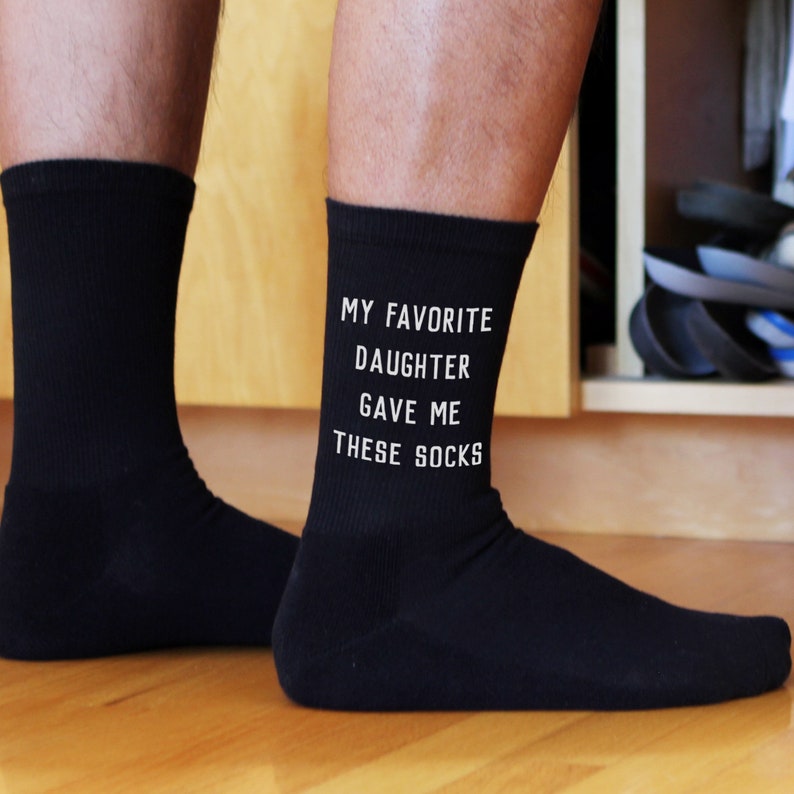 We found this at: Etsy
For new dads or any father who's ever felt like escaping their day-to-day (and who hasn't?), this hilarious book makes a brilliant present. Written and illustrated in the style of Maurice Sendak's classic, Where the Wild Things Are.
We found this at: Yellow Octopus
This is actually so cool, in every way. A single-use camera that is waterproof up to 50 feet and features a shock-proof rubber shell.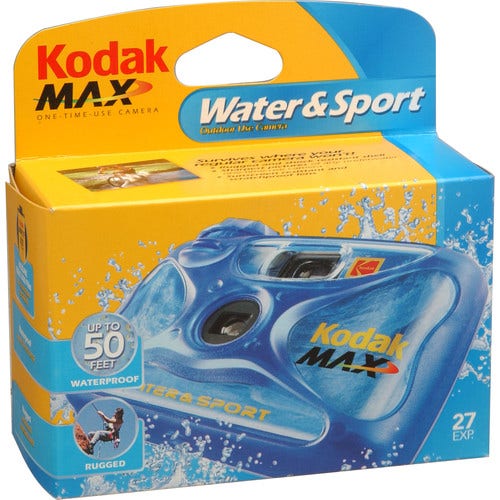 We found this at: Camera House
Ideal for the beach, the pub or around the house, Dad will love making a statement with these comfy slides/sandals which come in various sizes.
We found this at: The Yellow Octopus
Does Dad have a sweet tooth? If so, you can't go past this giant chocolate cookie from Dessert Boxes. It comes with a personalised message and is delivered throughout Australia.
We found this at: Dessert Boxes
Brand labels are usually super-expensive, but not in this case. This trendy batwing Levi's t-shirt comes in at brilliant price.
We found this at: Myer
This book is will give Dad plenty of subject matter to impress friends and family. From the unknown, the forgotten and the very, very surprising, these unbelievable yarns are sure to impress.
We found this at: Booktopia
This wall-mounted ring toss game is a must for Dad's man cave. Toss the rings to get the most points and win up to 50 points with a single toss.
We found this at: Yellow Octopus
If the Dad in question fancies himself as a bit of a green-fingered wiz he'll love this brilliant kit to grow his own mushrooms in just 10-15 days. Go on … give him his hunter/gatherer moment.
We found this at: Nourished Life
Addictive, hilarious, inappropriate and nasty in a kinda funny way, this Cards Against Humanity game has an Aussie twist and will keep Dad and friends entertained for hours.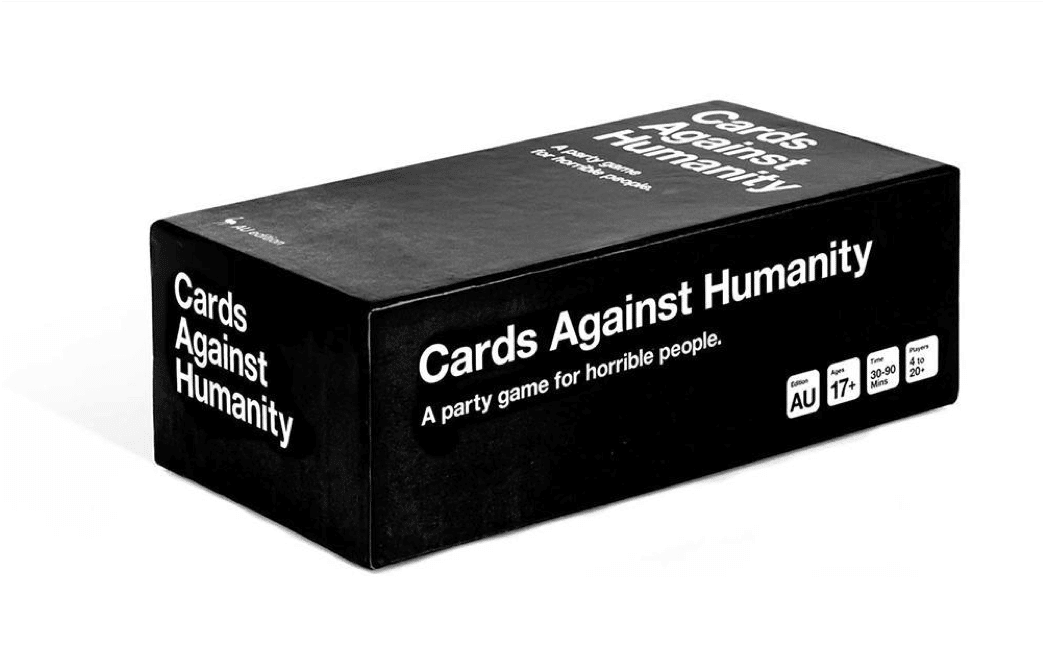 We found this at: Yellow Octopus
Dog lovers will enjoy this hilarious 1000-piece jigsaw puzzle of cute puppies captured in mid-poop. Hang up this masterpiece in the bathroom when you're done.
We found this at: Yellow Octopus
Ah, the good old Dad jokes. All the funnier because they're not very funny. But that doesn't matter they still make us laugh. Make sure he never runs out of material to entertain with this handy joke-filled book.
We found this at: Booktopia
Does Dad have an inner bogan that needs to be released? In which case, this game is spot on. Hilariously, players can cash-in on child support and get extra Centrelink payments, as well as outrun the cops in thongs!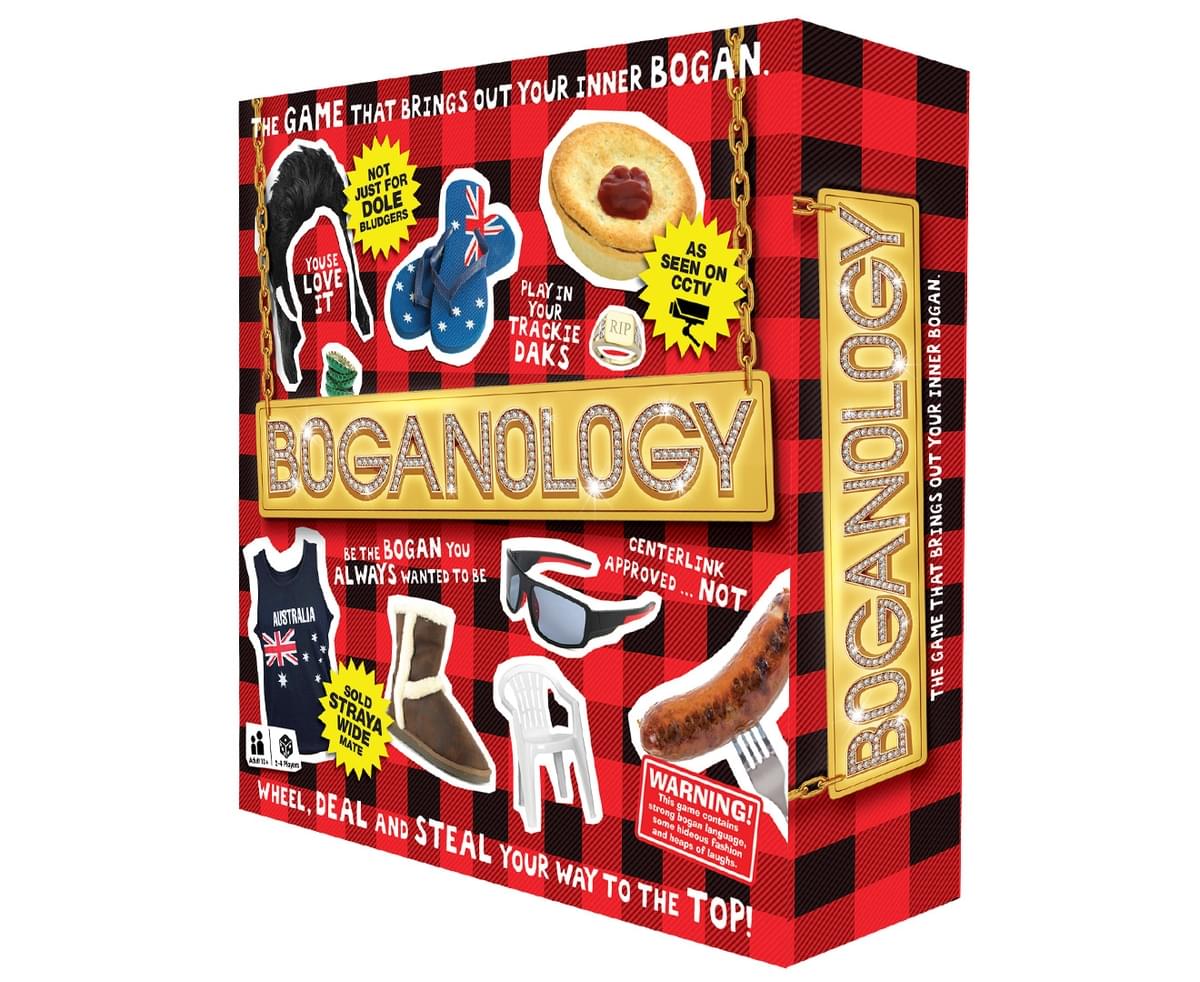 We found this at: Catch
This nifty heated foot and back massager not only soothes sore muscles, but also stimulates blood flow and reduces tension. Just what Dad needs after a hard day at work.
We found this at: Dick Smith
A pretty cool gift for the foodie dads in your life. This salt and pepper electric mill made of stainless steel is the stylish way to season your meals.
We found this at: House
Sorry, we couldn't help it! Get him a mug packed with emergency dad jokes for those times he can't come up with one.
We found this at: Etsy
OUR FINAL GIFTS FOR DADS FOR UNDER $50
This is a brilliant first time cheese-making kit for anyone looking to try their hand at something a bit different in the kitchen. Gives a special 'Dad-twist' to home-made pizzas. This is one of our favourites on our list of Father's Day gifts.

We found this at: Yellow Octopus
Here's a relatable book for the dads in your life. Complete with retro illustrations, this is part of the hilarious How It Works Ladybird book series for adults.
We found this at: Gifts Australia
For techie dads who tend to lose their devices, this wooden USB docking station is just the thing. It can charge up to five devices at the same time.
We found this at: My Deal
As hampers go this one is not too girly but full of of surprises that every man will secretly love, including 3 Steinlager Beers, H&S Mill Pistachio & Cheddar Bites, a Whittakers Milk Chocolate & Coconut Slab and an assortment of Italian Chocolate Truffles.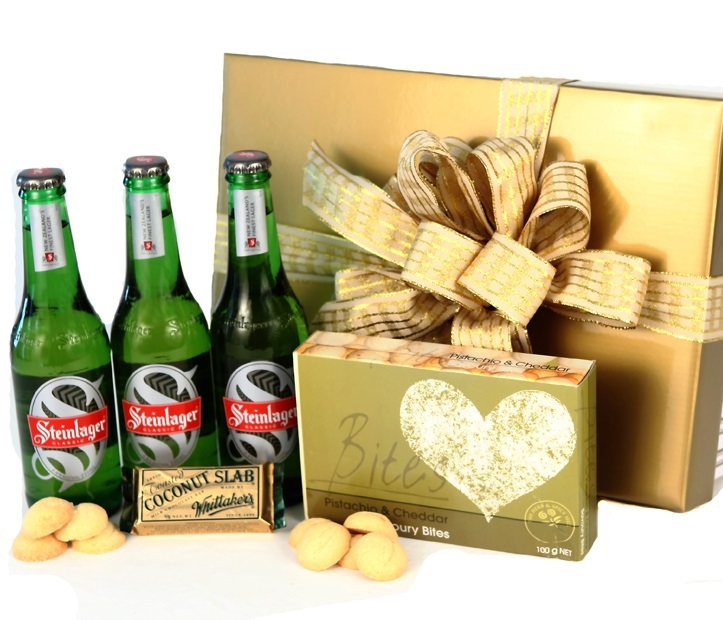 We found this at: Macarthur Baskets
What Dad can possibly live without these classic boots to keep his feet toasty warm? Comes with a textured sole for indoor and outdoor adventures.
We found this at: Big W
How can Dad possibly feel down in the dumps when he gets to drink his coffee in this smiley poo mug every morning?
We found this at: Kogan
Ready to make Dad cry this Father's Day? Give him this book that honours the men who mean the most to us.
We found this at: Booktopia
Surfy Dad, stylish Dad or simply Mr. Chilled Out Dad, these board shorts from Salty Life tick all the boxes when it comes to gifts for Dad.
We found this at: City Beach
We couldn't have a list Father's Day gifts without something for the bookworm Dad. This USB clip-on light has 9 brightness levels so he can easily see what he's reading.
We found this at: Light in the Box
The man bag has never been cooler than this camo backpack from Mambo. Whether it's for work or a day out, this seriously stylish carrier will do the job. Gifts for Dad just got practical.
We found this at: Big W
So he loves chocolates and doesn't mind something a little girly? This gorgeous edible bloom is just the ticket. With 24 solid Belgian milk chocolates from Chocolatier, he'll be a happy man when it's delivered to his door.
We found this at: Edible Blooms
Playing darts is a great way for Dad to chill and take a break from work. This one has a built-in cabinet to store drinks and other fun stuff. Dad will have hours of fun with his friends!
We found this at: Big W
These sophisticated Shield personalised cufflinks will make a memorable gift and a great accessory to any formal look.
We found this at: The Personalised Gift Shop
Here's a gift to get Dad up in the morning and ready for the day: a digital alarm clock that also reports the weather. An awesome gift for the father who loves techy and trendy gadgets.
We found this at: Gifts Australia
Next level BBQing is easy peasy with this stainless steel, easy-to-clean smoker box.  It's a must for any outdoor BBQ.
We found this at: Catch
Keep the sun off Dad's head with a  stylish beanie from the North Face. Bonus: It matches all his stylish outdoor gear.
We found this at: The North Face
No more ripped cardboard carriers, this stylish 6-bottle wooden caddy is sturdy and has a built-in bottle opener.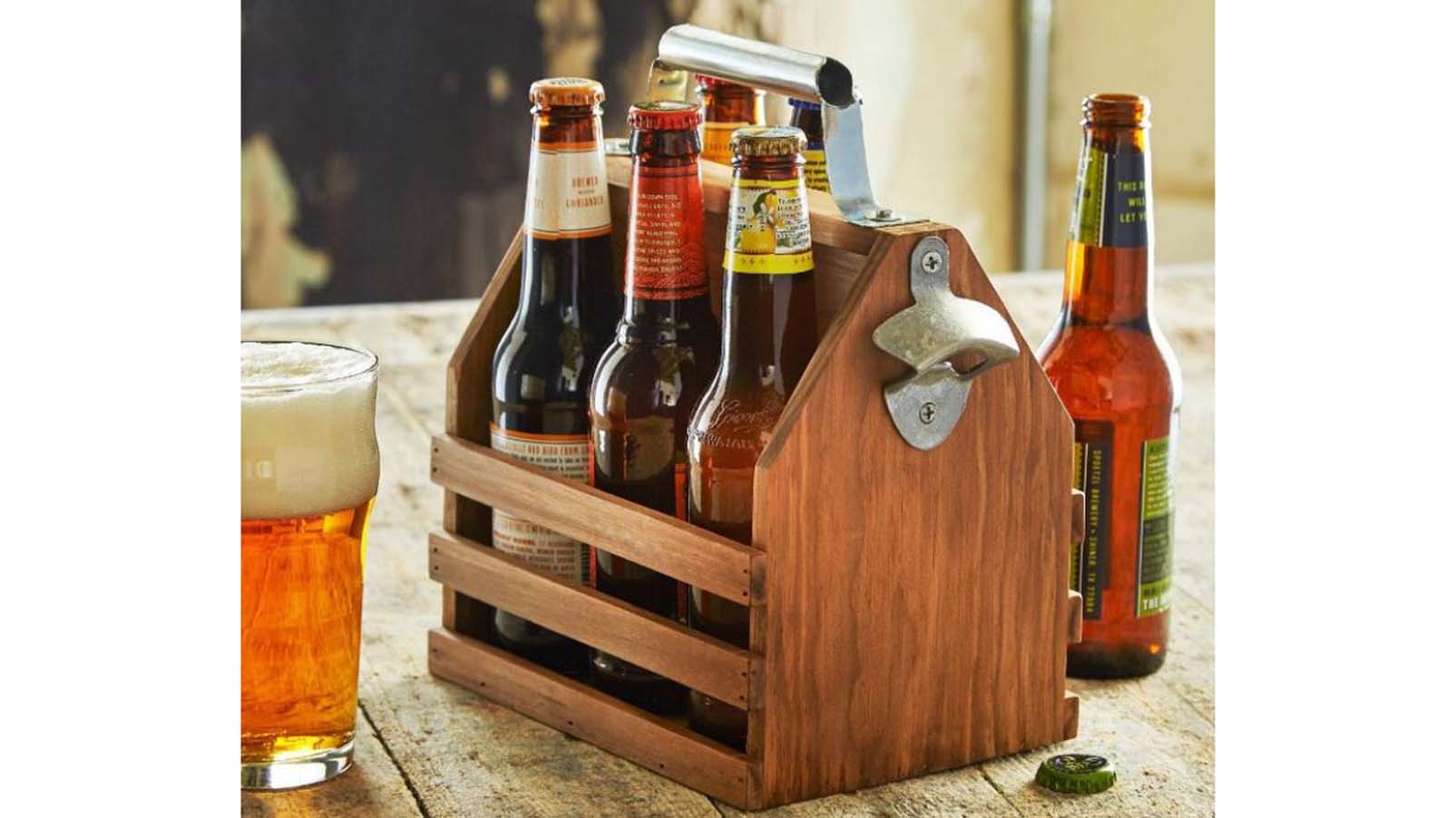 We found this at: Yellow Octopus