Note: This article is checked regularly to ensure the information is recent and fresh. Last updated in 2021.
With the unwelcome presence of covid making travel tricky this Easter, you may have decided not to run the risk of crossing a border, only to find you can't get home again.
So, what does that mean for those who won't be sharing the holiday with friends and family?
There are still ways to show your loved-ones that you care this Easter by buying a gift online and getting it delivered. In fact, this could mean so much more, especially for kids, the elderly, the unwell and those who have been isolated over the past year.
Here are some really beautiful ideas for online Easter gifts to delight the lucky recipient.
EASTER GIFTS TO BUY ONLINE AND POST
The Lil Chocolate Lover hamper is packed with sweet Easter treats for the whole family. Enjoy assorted donuts, chocolate bars and a mini Nutella.
We found this at: Dessert Boxes
Now is the perfect time to learn gardening or teach your kids. This giant sunflower kit is just the ticket for beginners. The box includes a step by step instruction booklet to guide little hands.
We found this at: Yellow Octopus
3. BUNNY BOUNCE EASTER HAMPER
You and your kids won't miss the Easter parties this year thanks to the Bunny Bounce Easter Hamper from Gourmet Basket. Packed with assorted Cadbury milk chocolate eggs perfect for an indoor or outdoor hunt.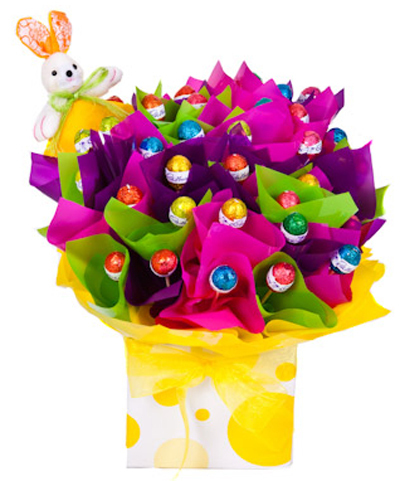 We found this at: MacArthur Baskets

Give this ale a try this Easter while you're day drinking. It's kinda like distilled chocolate eggs, and this is the "only beer that can harness the full potential of its power." Truly magical.
We found this at: Bridge Road Brewers
Treat your family to something sweet but healthy this Easter. This hamper from iGift filled with yummy tropical fruits is perfect.
We found this at: iGift Fruit Hampers
Easter gifts to buy online and get delivered to your loved ones (cont.)
It's a great time to connect with old friends and other people, even in isolation. Why not send them a breakfast hamper for Easter? This one is packed with scrumptious sweet and savoury goodies the whole family will love.
We found this at: Gourmet Basket
An Easter egg topiary tree is both decorative and delicious! This is perfect if you're planning an indoor Easter party with the kiddos or just want to surprise someone with a sweet treat.
We found this at: Gourmet Basket
For people who prefer flowers over candy, a beautiful bouquet in a glass jar is sure to be appreciated. We recommend this classic arrangement of pale green and white from Interflora.
We found this at: Interflora
Cheer up your friends in isolation with a fun gift box filled with milk chocolate hearts. There's enough hearts to munch on while watching your favourite movies and tv shows.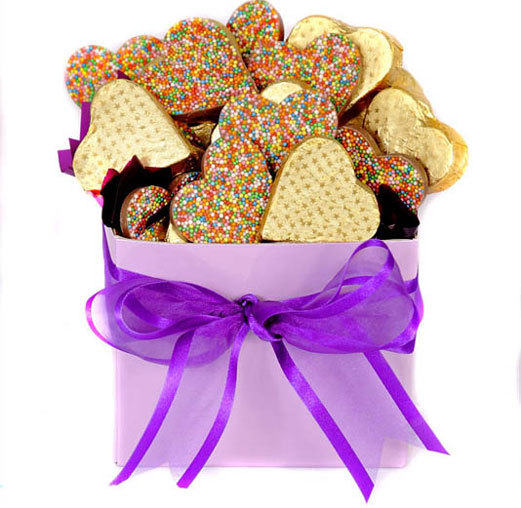 We found this at: MacArthur Baskets
Last on our list of Easter gifts to buy online: Here's a classic Easter hamper to satisfy your sweet tooth. Filled with an assortment of milk chocolate Easter Eggs and presented in a pretty gold box with ribbon.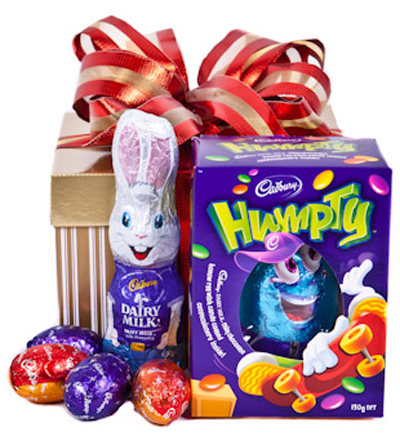 We found this at: MacArthur Baskets
Get more fab Easter ideas here:
21 Easter gifts for kids which have nothing to do with chocolate
Fun ideas to entertain the kids this Easter