Are you craving intimacy or some steamy dates in your area but don't feel ready for a relationship? Then a casual fling could be just the ticket!
With an array of different dating apps at our finger-tips, some of which specialise in "no strings attached" style meetups, you won't have to look too far.
In this article, I provided two super handy lists. They are:
How to choose an app for a casual fling
My pick of the best dating apps for a casual fling
Oh and just a quickie (excuse the pun!): Please use common sense and caution when meeting through dating apps. Here are some resources to help you stay safe:
12 Tried and tested tactics to date safely online
16 Clever personal safety apps for single mums
How to choose an app for a casual fling
Make sure it covers the location you are in
Ever wondered how those flying heart emojis landed on your feed? From Tinder to Grindr, it turns out all of these hookup applications use one common algorithm to filter your sexual match … location. It's technically your chief starting point for finding a catch.
In the realm of casual dating, the hunt for Mr Right and anything in between becomes the quest for the "Right Person Around the Block." So, it only makes sense that it should cover your location.
Read user reviews
There are heaps of one night stand apps out there. And, not all are equal. Therefore, make sure the one you choose is of great quality. The best way to do this is to read user reviews and hear from people who came before you.
Why go through the hassle? User reviews give you a fleshed-out insight before you sign up to an online dating and part with your time and money. These online reviews even provide a ranking system, so check that one as well, before you decide which one fits your needs.
Reading the reviews will also give you an idea about the kind of people who use the app. In the case of dating apps for casual flings, you can check they are genuine, not creepy.
Get advice from mates who have used the apps
While it's great that there's a whole legion of dating apps for casual flings at our fingertips, it can get confusing. One of the best ways to narrow down the long list is to seek advice from your experienced mates.
Yes, you don't need to suffer alone; reach out and ask a friend who has used the apps. After all, there's no better way to learn the quirks and perks of one-night-stand apps than from a close mate who's "been there, done that."
Remember to ask your friends who are also seeking a casual fling, not those on the hunt for a full-blown relationship.
Ensure it has good privacy and safety features
Millions of people around the globe use dating apps for casual fling. In that case, when meeting someone new online, it's smart to take precautions.
While your dating safety is mostly on your shoulders, a lot still rests on the dating apps themselves.
There are sites out there that have your back and put your safety at the forefront of their decision-making. Find the one that embodies just that.
I mean, what good is getting a sexual kink if it puts you in danger, right?
Can you remain anonymous (if you want to)
Whatever you put in your dating profile (address or phone number) can easily be seen by online lurkers. Unfortunately, there's no guarantee that everyone using dating apps for casual flings is legit.
For this reason alone, it's best that you use one-night stand apps that give you the freedom to remain anonymous (if you want to) until you find a genuine match.
Staying anonymous doesn't mean you're faking it. Dating online has real-life consequences and while you want the person to get to know you, it's better safe than sorry.
Check you can communicate via the app (without providing personal details)
All it takes is a single piece of information to pull up your Facebook and find everything about you — which I doubt you want if you're after a quick fling.
One of the biggest mistakes you can commit online is to share personal information with others (without knowing how it will be protected).
When choosing dating apps for casual fling, make sure you can communicate without giving away personal details. Remember, you're using one-night stand apps for fun, not to get involved in a romance scam.
Ensure the user base includes others looking for one night stands
Why are you using dating apps for casual fling again? Oh, to find potential hookup partners and explore your sexual fantasies — duly noted.
However, some of these one-night-stand apps don't include people with the same interests in their user base. And that's one thing for you to take note of before signing up for any dating website.
Having similar interests is important because it makes an easier find. If you're meeting people in the same hook-up game, it's more fun and convenient!
My pick of the best dating apps for a casual fling
If you are looking for dating apps for a casual fling, Adult Friend Finder is even better than Tinder. This hot hookup site is in your face raunchy and the profiles are even more so. The free version lets you message people (expect lots of "send nudes" and other x-rated messages in your inbox), play games, watch videos and ask others to be friends. Adult Friend Finder is great way to blow of steam at the end of a tiring day and strike up naughty conversations. Definitely not for women looking for a serious relationship.
Free version: Yes

Pros: Great app for someone who's just looking for a hookup or friends with benefits. Definitely for the open-minded, not for conservative people.

Cons: Free version has lots of pop-up ads, website layout looks shady

You will love this app if: You want a quick hookup or you're looking for some fun with no strings attached.
Want casual hookups and the potential to earn money at the same time? Sugarbook has you covered. This sugar daddy website is popular among young people and students (free premium account for girls who sign up with a university email) who love getting gifts and treats in exchange for sexy time. There's a fairly large user base of ID verified members (mostly female) and sugar daddies/mummies who don't mind paying a premium for this type of relationship.
Free version: Yes (limited features)

Pros: Large membership base of ID-verified sugar daddies/mummies and sugar babies, user-friendly app, multiple filters to customise matches, free premium account if you sign up with a university email (for sugar babies)

Cons: Expensive, premium account needed to send unlimited messages

You will love this app if: You are looking for a sugar daddy/mummy-sugar baby relationship.
Passion is like a toned down Adult Friend Finder. You still get the raunchiness but without the endless barrage of nudes and dick pics in your inbox. As dating apps for casual flings go, Passion app offers a chill, laid-back environment where you can safely trawl for steamy connections. It boasts millions of members around the world so it's easy to find someone to talk to. However, the chances of actually meeting someone and hooking up drops if you live in a remote area.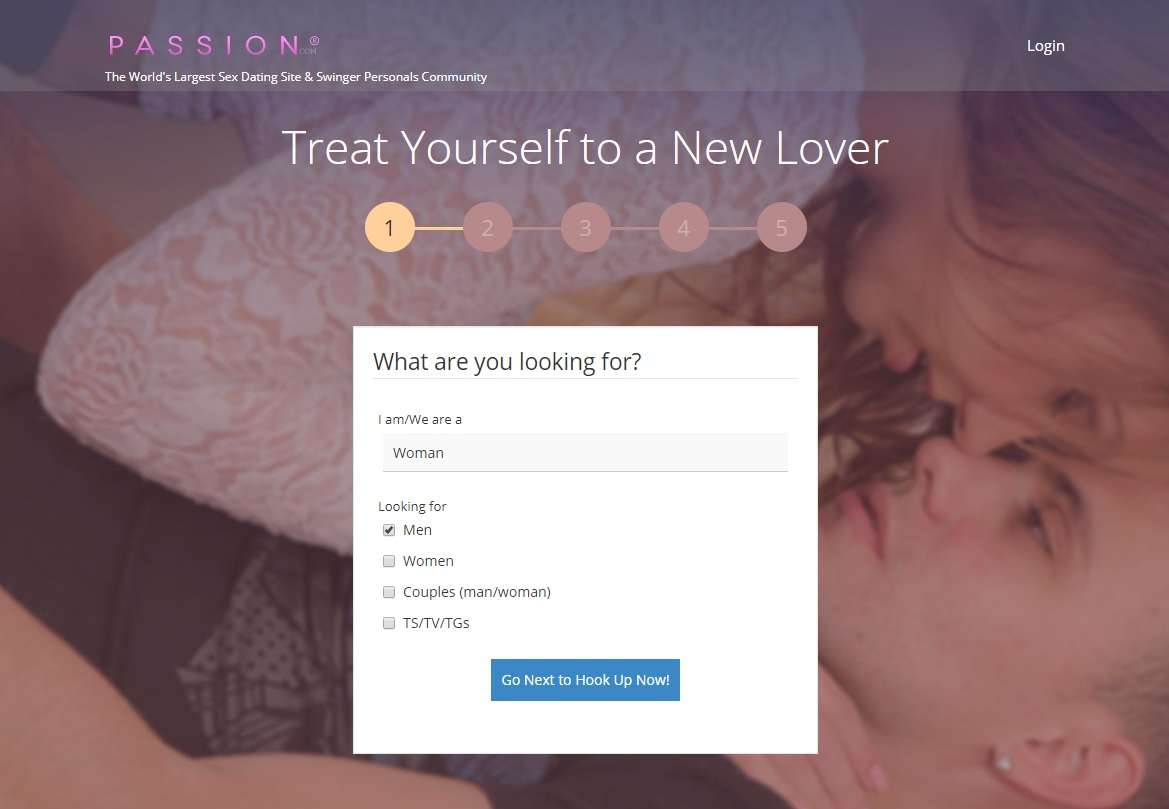 Free version: Yes

Pros: Easy to use and navigate, unlimited live webcam, access to IM and chats

Cons: No mobile app, limited features on the free version, lots of fake profiles

You will love this app if: You're looking for a sensual dating experience without in-your-face naked pics and videos.
eharmony is one of the first online dating sites and it's still going strong in 2021. Whilst not strictly for casual hookups, eharmony is a great option if you're a cautious dater and want the best of both worlds: potential matches for flings and long-term relationships. You can sign up for a free basic account with limited features to start, then upgrade to premium to enjoy the full experience when you click with someone interesting and want to take it to the next level.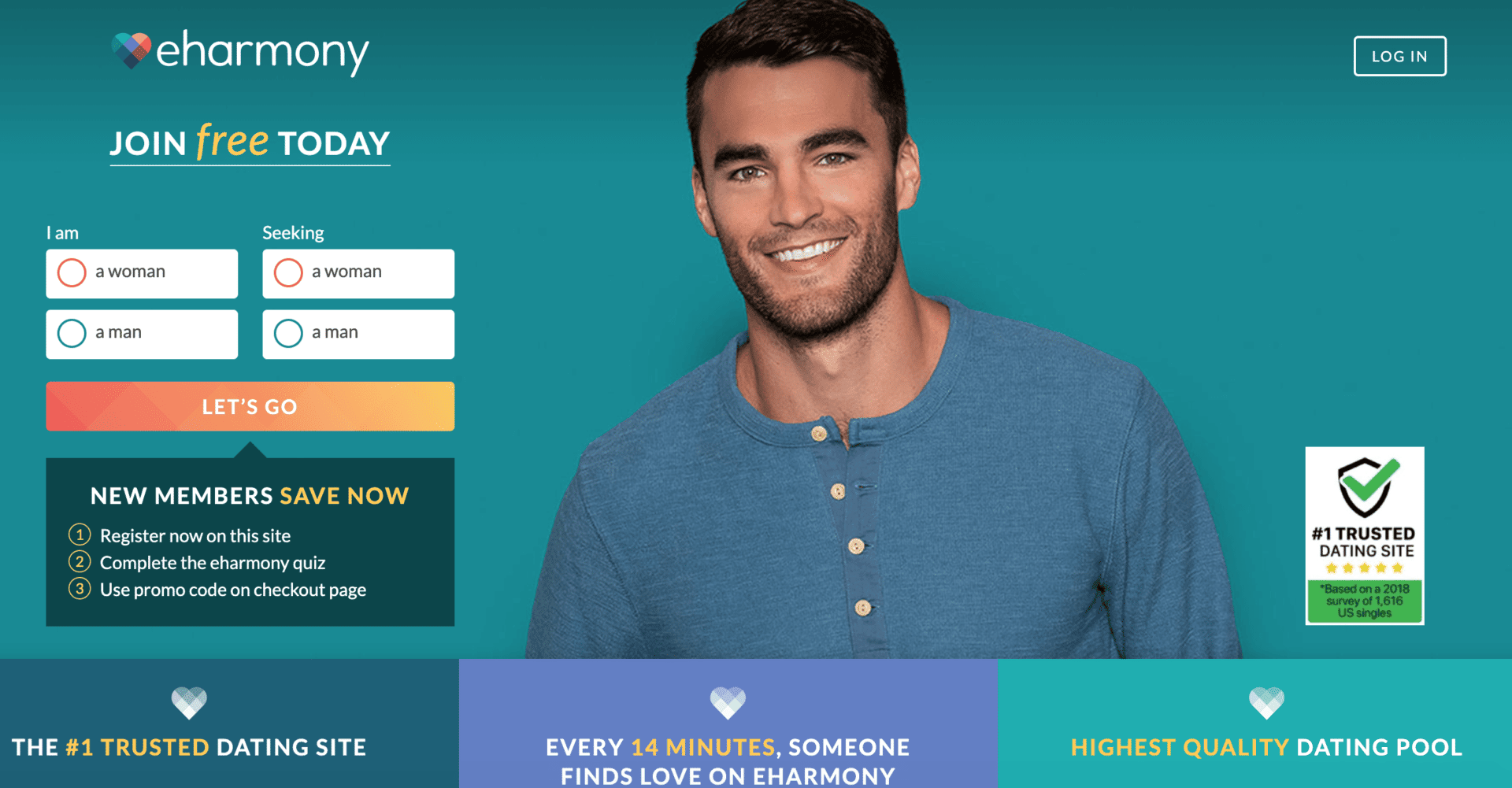 Free version: Yes

Pros: Easy to use, profiles are packed with information, free relationship advice, features add-ons that are not available on other dating sites, safe and secure matching

Cons: Only paid members can view photos of matches.

You will love this app if: You are new to online dating or you are looking for a serious relationship/marriage.
Find steamy dates in your area
Want to explore beyond the "vanilla" and get on with something more? Feeld can pique your curiosity and pleasure in a lot broader scope. This hookup site is a dating haven for people who are looking to connect with individuals who want sex outside the mainstream. Feeling queer and kinky? Feeld thinks there's no one-size-fits-all when it comes to sexual experimentation. So, if you feel underserved by Tinder, sign up for free, upload a photo, pick a "fantasy name" and fill your profile with your desires. Since there aren't many users in Feeld, you can explore a larger range of distance (up to 250 miles) and gauge with your romantic or sexual compatibles with something highly specific.
Free version: Yes

Pros: Great app for anyone who isn't looking (or interested) in vanilla sex, user-friendly interface, the free version offers a lot of mileage

Cons: Conversations can't start unless two users like each other back, no option for an opening message, smaller user base, miss notifications if you don't use the app more often

You will love this app if: You are an LGBTQ wanting to connect with people who have complex and diverse sexual interests.
Pure is a hookup app that delivers dates on demand. Think of it like an Uber for casual sex, but with a time limit. You have about an hour to find a date in your area, after which your profile self-destructs and is automatically deleted. Signing up requires your email, phone number, payment info and location, but these are not displayed on your profile. Only your photo and sexual preference are shown so you remain entirely anonymous. This app is great for women (females can use the app for free!) in their 20s to 30s looking for quick and casual fun, but whether you find an actual date or not largely depends on your location.
Free version: Free for female users

Pros: Easy sign up, anonymous and temporary profiles

Cons: Requires payment information at sign up, time limits restrict activity, few Pure users in Australia (around 2000)

You will love this app if: You want anonymous and no-strings attached hookups.
Are you LGBTQ and looking steamy dates in your area? Grindr is a must. Nothing is hotter when it comes to dating apps casual flings for the gay community. With around 3.3 million daily active users (almost 250,000 members in Australia) from 190 countries, you're guaranteed to find like-minded people looking for hookups and excitement. Attract matches by spicing up your profile with risque descriptions (preferred sex position, body type, pronouns and more) and join a Tribe that best describes your personality (Bear, Daddy, Geek, etc.). This is the app to download if you're all about sending nudes and receiving them.
Free version: Yes

Pros: Easy setup, large and very active user base, unique emojis (Gaymojis)

Cons: No email verification can mean lots of fake profiles, live chat only available on premium

You will love this app if: You are LGBTQ looking for quick and casual dates in your area.
The Plenty of Fish or POF experience is somewhat in the middle between Tinder and eharmony. POF is all about options. There's a fairly large membership base spread across a wide range of ages with profiles that are not super detailed. You can sign up for free and immediately start browsing profiles. Be on the lookout for people specifically looking for casual hookups or no-strings-attached relationships if you're here just to flirt and have fun.
Free version: Yes

Pros: Send messages to members and browse for free, huge and active membership base

Cons: The interface is a bit dated, some profile sections and features are hidden behind paywalls, and personality tests have a timer so you have to complete them quickly.

You will love this app if: You want to browse profiles, send messages and make connections for free.
Probably the most popular dating app for a casual fling, Tinder remains a contender for the best place to find casual, steamy connections. The majority of the Tinder demographic is on the younger side, but don't let that stop you from finding the hookup of your dreams. There are plenty of older adults here who are looking for the same things as you are. For best results, keep your profile fun and raunchy and make your intentions clear.
Free version: Yes4

Pros: Swipe right/left matching system is simple and fun, more than 3 million users in Australia

Cons: Has a reputation as a casual hook up app.

You will love this app if: You want a simple, fun app for a good time or casual dating (Tip: State in your bio if you are looking for a serious relationship so you are matched with like-minded people.)
Final words: Datings apps for a casual fling
Long gone are the days of traditional dating and waiting around for love sparks to crackle. Instead, hookup is the new norm, people. However, finding someone to hook up with online is just as challenging as striking love in real life.
Yes, online casual encounters, whatever you want to call it, can be risky (especially for first-timers and women). But lucky for you, we just served with the best dating apps for casual fling and some bonus tips on "How to choose an app for casual fling," all right for the taking.
All is not lost. There is an array of one-night-stand apps at your finger-tips that are safe to use with countless success stories.
So, I say, heed our advice to the letter with a sprinkle of good logic, get into it and start swiping through your casual fling potentials.
Happy dating and stay safe!