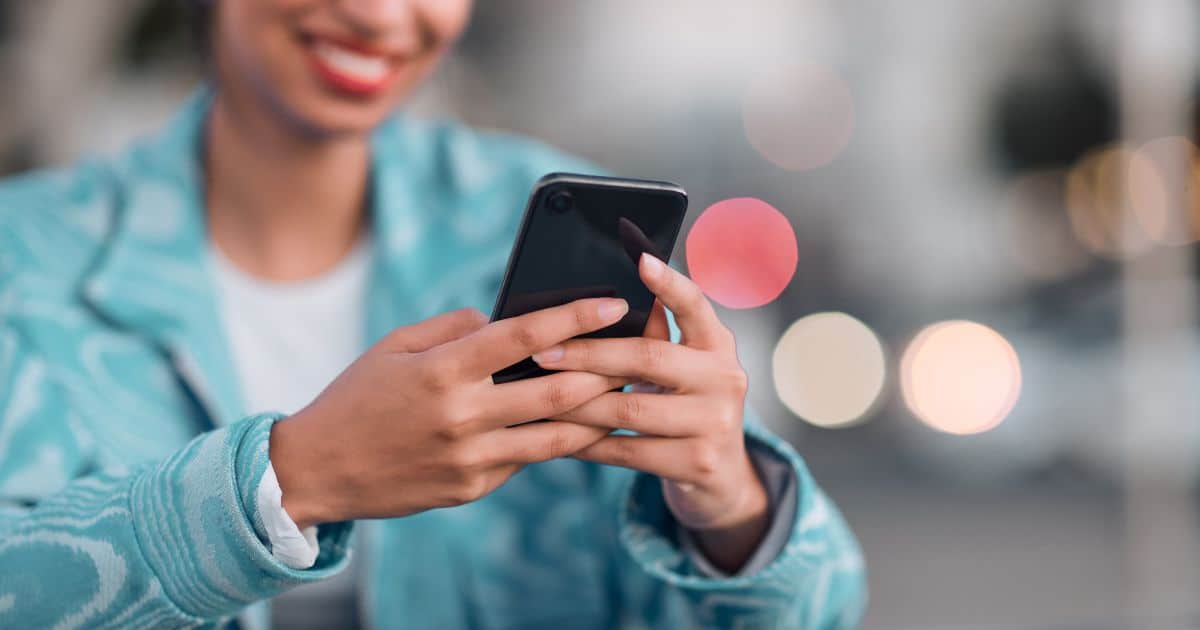 At some stage in the life cycle of a single mum you may consider dating again. Perhaps you're on the hunt for Mr Right, or just Mr Let's Be Friends And See What Happens. Either way, you're going to discover the rules have changed. Online dating is all the rage. And it comes with a heap of benefits that make dating streamlined, time efficient and well, rather like shopping for a couch.
It may be a new concept to you, but an increasing number of singletons looking love, friendship or a one-night-stand are now turning to it. In fact, according to a recent report from IBISWorld, approximately 4.6 million Australian's utilise online dating services.
Yet with this fairly new phenomenon, comes a myriad of dating apps, as well as a whole new set of rules and online dating myths. For this reason, you'd do well to make yourself familiar with them before you pass go.
Online dating mistakes for single mum's to avoid
1. Posting your best photo, or your worst
You'll be tempted to post your very best photo (you know the one taken years ago at a photo shoot?).
Big mistake.
While you might gain interest, you'll set yourself up for failure if you eventually meet.
Use recent photos that show the real you and try to portray your personality with them. For example, if you like sports, show some of you in action.
And keep your worst photos for your passport. They have no place on online dating sites.
2. Making your profile too long, short, boring or needy
You can learn a bit about yourself when you write your profile. But don't get carried away.
Consider how what you have written will impact the reader.
A full profile is great. But too much information can bore. Remember, a little mystery can go a long way.
And, although it's good to be clear about what you want from a potential partner, be careful not to come across as needy.
Don't forget you're writing a profile, not a wish list.
3. Rebranding yourself (unrealistically)
Presenting yourself online may be a new concept.
You have the opportunity to portray yourself exactly as you choose. To almost, well, rebrand yourself.
Perhaps you're not a spiritual person, yet you fancy yourself as one. Don't be tempted to say what you want to be, instead of what you are.
In the long run you will come across as dishonest. Plus, you'll waste your valuable time on unsuitable candidates.
4. Forgetting to use your spell check
Spell check is a brilliant tool which we all rely on. So there's no excuses for spelling mistakes and bad grammar in your profile.
It gives two negative impressions:
That you're not too bright
Neither will help your cause. Would you be put off by a profile full of language lapses and punctuation imperfections? Probably.
You can always get a friend to check your wording before you go live.
5. Overthinking and overanalysing
I understand that you want to present yourself in the best possible way. However, if you start overanalysing situations, you'll end up falling into the pits of online dating mistakes.
Seriously, things are a lot simpler than what you make them out to be.
Don't let your anxious brain run the gamut. Take it at face value and nothing more.
You can't control how someone reacts, anyway. Therefore, there's no use in second-guessing or mincing words. All you can do is put the "real" you out there and say what you want.
10 Online dating mistakes single mums should avoid (cont.)
6. Too much (or not enough) focus on children
We know to be very careful when dishing out details on our kids.
There is simply no need for them to feature in your photos, but your profile is a different matter.
Don't omit to mention your little ones, after all, most people on the dating circuit second-time-round will have them. At the same time, there's no need to overdo the details. We all love and adore our kids. Don't harp on about it.
The main focus is you. Make sure you get the balance right.
7. Sending generic messages
Online dating is not easy. You can't get by sending generic messages like "hi" or "what's up." If you think otherwise, then you're most definitely committing one of the biggest online dating mistakes.
Although online dating is numbers game, try not to let it show that you feel that way.
Start a conversation by asking real questions that gauge who they are. Base your questions on the information he has provided in his profile to show you are paying attention and are genuinely interested in him.
Get out of the non-committal dialogues and have a soulful and intellectual conversation with unique questions that you've not asked anyone else.
8. Expecting a miracle
Online dating may be the fastest way to find a partner, but it's not an instant fix. It still takes energy, input and time.
Luckily, most of it can be done from the safety of your kitchen table.
If you don't find Mr Right in the first month or you have a few unsuccessful dates, don't be downhearted. Keep going.
Learn from your mistakes. And maybe amend your profile or update your photos to target more suitable matches.
9. Focusing on the past, not the future
As single mothers, most of us are healing from a relationship break-down. Naturally this will have left a residue of negativity. But, try not to focus on it.
You may find yourself combing profiles looking for signs of the less attractive attributes of your ex. When you should be focusing on the positive particulars of a potential partner.
This is a new start. Make sure you're in the right headspace to enjoy it.
10. Not paying for an app
When there's a choice between free and fee-paying dating sites, it's natural to opt for the no cost option.
However, pay sites generally attract people who are serious about finding a partner. They also offer a little more privacy with your profile. This could be more suited to single mums dating, who don't want their particulars plastered over the web.
And yes, it may be shallow, but generally guys who will pay for a site, have a bit of cash to splash.
Two more bonus points because we really want to help you avoid online dating mistakes
Stalking ( need I say more)
Last on our list of online dating mistakes ...
Remember, there's going to be a few disappointments along the way.
It seems to be OK with online dating to just drop-out of a conversation, no explanation needed (this is termed as: ghosting). Not only does this seem rude, but it can leave you questioning where you went wrong. It's especially hard if you liked the guy in question.
You can reattempt a connection, but don't overdo it. Stalking is not cool. Accept that you barely knew him and move on with your head held high.
Waiting for someone else to make the first move
Many single mums today come from an era of dating when traditionally the man made the first move.
There's been a big shift since then.
And, if you wait around for chivalry, you may be waiting a long time. It's totally accepted for women to make the first move, and it's also quite empowering.
So don't sit hoping for suitors to come your way. Decode their profile, then get busy sending winks, kisses and icebreakers to whoever takes your fancy.
Waiting for the guy to make the first move is one of the biggest online dating mistakes you can make.
To close: Online dating mistakes we don't want you to make
Single mums, we can tell you right now that these online dating strategies work — we've tried them out ourselves.
Yes, online dating is all the rage. They bring fun and excitement into our jaded (and limited) real-world romances. That's why there are over 8,000 dating sites with more than 350 million users actively seeking out new people to meet.
However, the key to having a successful dating life online and avoiding awkward dates is not downloading another app … and then another. It's making every "swipe" count by sidestepping these online dating mistakes.
So please, do yourself a favour and just be your true self, keep your expectations in check and be very clear about what you want.
Believe it or not, creating authentic connections is what attracts your love match potentials and ultimately gets you to delete the app.
By taking the driver's seat, a fulfilling online dating life is headed your way ... with a Mr Right who is more than interested in getting to know you.