This article about online fitness programs you can do in your undies was last updated in 2022.
11 Online fitness programs you can do in your undies.
There are two things that make exercising hard. They are finding the time and getting motivated. Well, now there is a way to overcome both of these issues and get fit without leaving the house.
Online fitness programs are flexible, self-paced and fun. No need for fancy gym gear .. or the gym for that matter.
By accessing online workout programs you have access to a huge amount of resources for your own personal fitness journey, with professional (even famous) instructors from around the globe to motivate you.
The only problem is, with so much choice available, how do you know which program is right for you? Here is a comprehensive list of the best online fitness programs, including all the fiddly details you need to know.
11 Online fitness programs you can do in your undies
1. Tone It Up
Tone It Up is one of the top online fitness programs for women. It is available on iPhone and Android devices and on the Tone It Up website. The program features daily workout routines created by personal trainers to make you sweat and get the body you've always wanted. Each class is led by a fitness trainer, and subscribers have access to a supportive community of women to cheer you on and keep you motivated to reach your goals.
Cost of program: Free with in-app purchases, $14.99/month
Available via: iPhone, Android and Tone It Up website
Program highlight: Multiple fitness programs (HIIT, yoga, barre, kickboxing, kettlebell, cardio, pregnancy workouts) at your fingertips
You'll love this program if: You're easily bored and want variety in your daily fitness routine
2. Body Groove
Shake your booty and shed pounds with the super fun Body Groove dance workout by Misty Tripoli. You don't have to be a dancer either. Even beginners will love the 5-minute videos of easy dance moves that are personalised just for you. We love that it lets you change up the moves and make them your own so you don't get bored or discouraged. Choose from over 100 routines, with no more repetitive workouts! If you love dancing or just want to have fun while getting leaner and stronger, Body Groove is the perfect program.
Cost of program: Free with in-app purchases, $13.99/month or $99 a year
Available via: iPhone, Android, Chromecast, Roku, FireTV
Program highlight: Personalised dance workouts
You'll love this program if: Dancing is your favourite workout or you just want to mix up your routine with something fun
3.
28 BY SAM WOOD
Fans of the Bachelor Australia know Sam for his way with the ladies, but did you know that he's also a fitness professional? 28 by Sam Wood is his lifelong dream come true, where he teaches people to live their best, healthiest life. His secret to complete body transformation is simple: move differently every day for 28 minutes, eat real food, have a support network and take regular breaks. Sam's 20+ years of experience as a fitness trainer working with thousands of people shines through in this super accessible fitness and nutrition program. By signing up, you'll have access to daily workouts, meal plans, expert advice and support from Sam himself, an amazing community, and more…and for only $2 a day (about $59/month). Even if you're a busy mum, it's so easy to squeeze the workout into your daily routine. We also love the free morning workouts for families and kids that are live streamed on Facebook. Definitely check it out if you're still on the fence about signing up.
Cost of program: $59/month or $147/quarterly
Available via: iPhone, Android and 28 by Sam Wood website 
Program highlight: Family-friendly workouts, customised workouts for different needs and fitness levels
You'll love this program if: You're looking for a fitness and nutrition program for the whole family.
Additional Resource: What's the Difference Between Resistance Bands and Free Weights?
4. Buf Girls (The Upbeat)
We can see why Bondi-based BUF Girls is one of the top-rated online fitness programs in the country. Unlike other workouts, BUF Girls is the opposite of competitive. The community is incredibly welcoming and positive with plenty of like-minded ladies ready to motivate and support you. The workouts are inclusive and open to people of all fitness levels whether you're a beginner or a regular gym goer. BUF Girls has you covered with workouts that include strength training, HIIT, yoga, yin yoga and boot camp. They also provide nutrition coaching.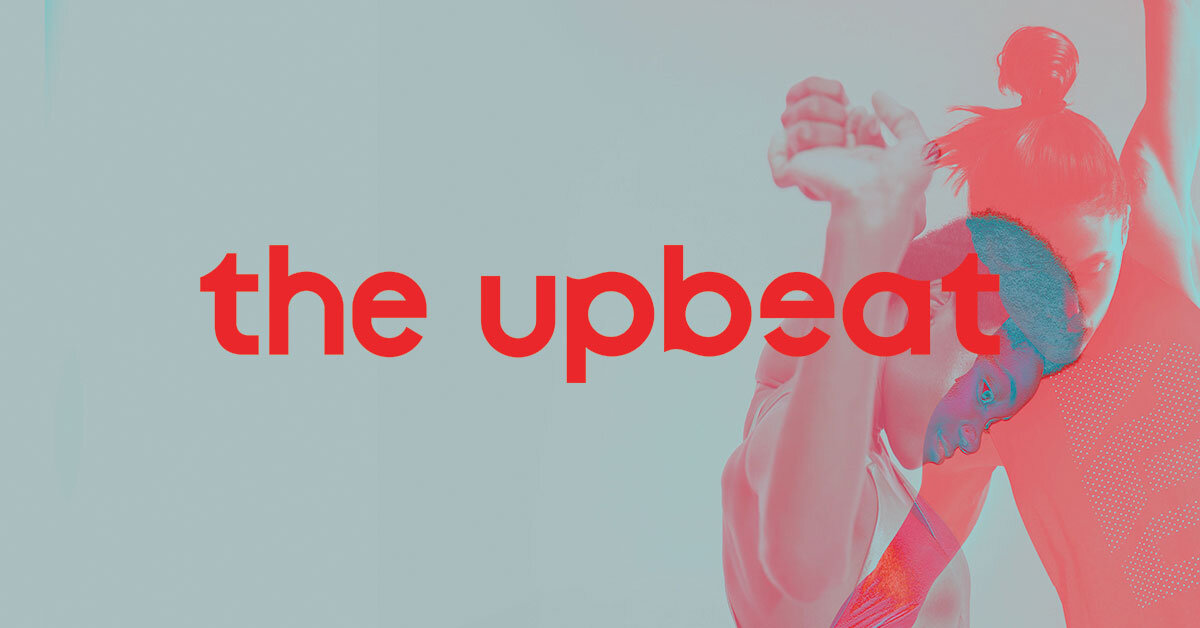 Cost of program: Membership plans from $19/week to $69/week, Free scheduling app
Available via: iPhone, Android and BUF Girls website
Program highlight: Small training groups and supportive community
You'll love this program if: You hate competitive workouts and prefer a positive community of like-minded women to work out with
Online exercise programs (cont.)
5. Daily Burn
Say goodbye to boring, repetitive workouts with Daily Burn, a complete fitness routine that lets you work out anytime, anywhere. With thousands of workout videos and new videos added daily, there's something for everyone, whether you're trying to lose weight or gain muscle. Daily Burn's most popular videos are cardio workouts, but there's also HIIT, barre, dance, yoga, Pilates, meditation, and post-natal workouts. Subscribers have access to personal trainers and delicious healthy recipes. We love how easy it is to personalise daily routines based on your lifestyle.
Cost of program: Free for 30 days, from $8.99/month
Available via: iPhone, Android and Daily Burn website
Program highlight: Endless variety of workouts
You'll love this program if: You love to mix up your routine and you don't want to get stuck in a fitness rut
6. Maxine's Challenge
If you love Crossfit and other tough fitness regimens, Maxine's Challenge might be a good fit. The challenge is a transformation competition that runs for 12 weeks and follows a strict schedule. After signing up, participants get an all-in-one training and nutrition program designed to change your physique dramatically and maintain it for a lifetime. You can do the workout wherever you want and choose to post progress pics online or off. After 12 weeks, you post an "after" picture and win some amazing prizes. The grand champion gets a luxury Australian holiday for 2 people…how's that for motivation?
Cost of program: $149 for the 1-Week Challenge Plan
Available via: iPhone, Android and website
Program highlight: Online 12 week transformation program based on hard training and disciplined nutrition for both weight loss and maintenance.
You'll love this program if: You're a fan of tough fitness challenges or you want to try something different after doing the same workouts without result. 
7. Body By Finch
Burn calories and feel amazing with Body by Finch, an online fitness program designed to change the way you think about your body. The program focuses on health and longevity, with leading wellness experts teaching you how to regain confidence, love movement and nourish your body and mind. They have cardio, strength training and flexibility routines that can be modified to suit your fitness level. Meal plans include paleo, vegetarian, gluten-free and pregnant/breastfeeding options. Body by Finch also helps you focus and achieve the right mindset with meditation exercises.
Cost of program: $24.95/month
Available via: iPhone, Android and Body by Finch website
Program highlight: All-in-one fitness program that helps you get fit and establish healthy habits
You'll love this program if: You are a worn out single mum or you want a wellness program to help with healing and regaining confidence
8. 12WBT Michelle Bridges
The popular 12WBT online fitness program by Michelle Bridges promises to transform how your body moves and feels in just 12 weeks. Upon sign up, you get over 900 yummy recipes for easy meal planning, 6 different weight loss programs and mindset videos that helps prepare your head and make it easier to maintain long-term results. You also get access to a supportive community. Fitness tracking is easy with the 12WBT iPhone app. We love that the workouts are easy to follow but challenging enough to keep you motivated.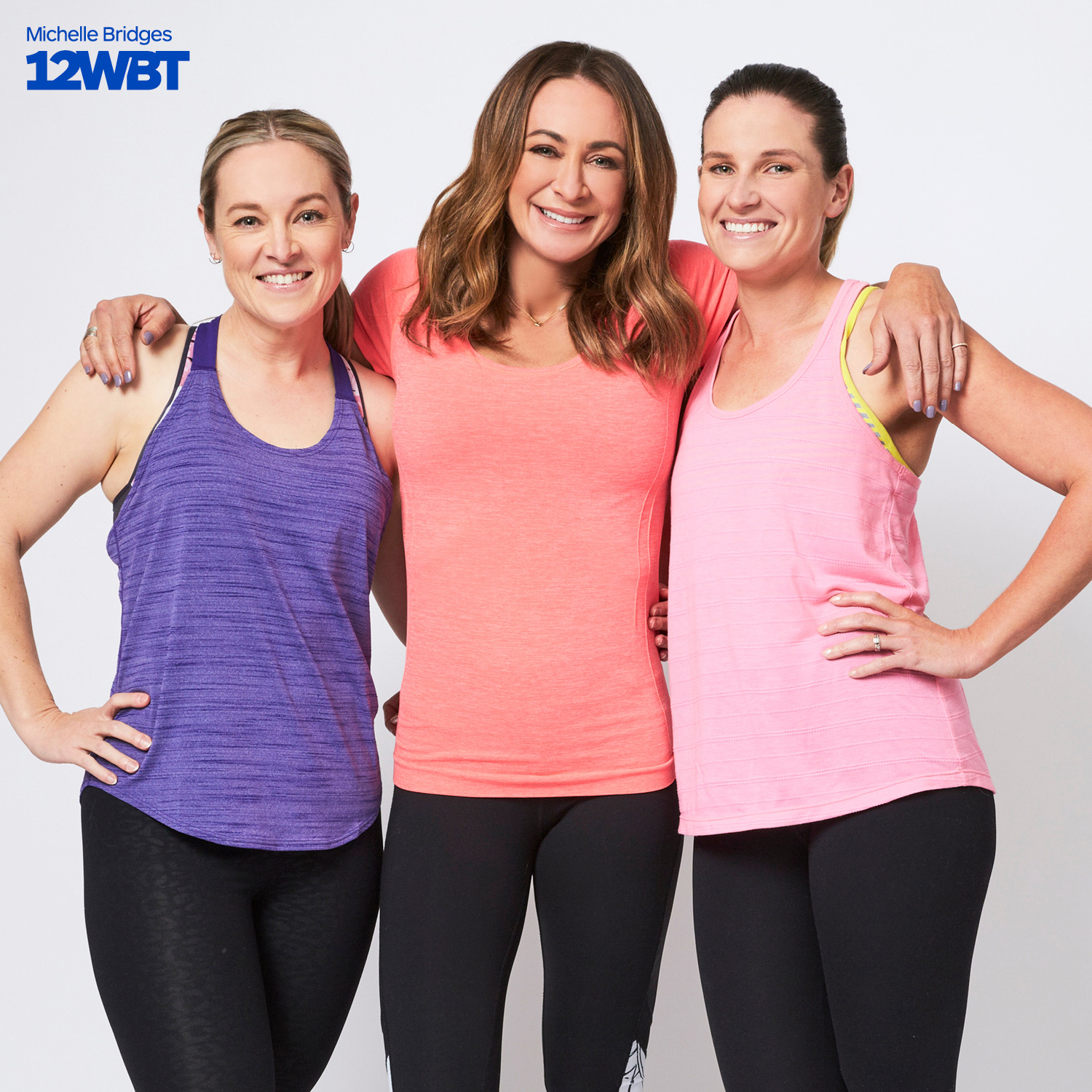 Cost of program: $19.99/week or $159 upfront payment
Available via: iPhone and 12WBT website
Program highlight: Exercise made easy with workout videos that transform your body in 12 weeks
You'll love this program if: You want an all-in-one body and mind transformation program
EXERCISE YOU CAN DO AT HOME (CONT.)
9. Franklin's iBodyFit
Franklin's iBodyFit is another top-rated fitness program that gives you custom workouts and access to a personal fitness trainer. Founded by Franklin Antoian, one of SHAPE Magazine's Top 50 Trainers in America, iBodyFit is all about creating fitness and diet plans based on your goals, equipment and lifestyle. They offer multiple plans that start at $15. High tier plans are a bit pricey, but they do come with hands-on customer service. For beginners, the starter plan ($49 for one month) is perfect and gives you a custom workout and diet based on the goals you entered when you signed up.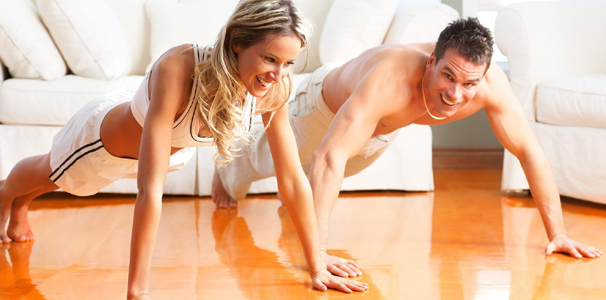 Cost of program: From $15 (premium trial) to $999 (VIP Plus 52 weeks)
Available via: Franklin iBody website
Program highlight: Customisable workouts that range from exercise videos to one-on-one coaching with a personal trainer
You'll love this program if: You want a flexible fitness program and the option to work with a personal trainer/health coach
10. 8fit
8fit is an online fitness program that fits in your pocket. Think of it as your mobile personal trainer/lifestyle coach that's available 24/7. 8fit markets itself as a "lifestyle change" and not a diet…the ultimate goal is to help people lose weight and keep it off whilst boosting confidence. The app itself is simple and easy to use with workout plans for all fitness levels, healthy personalised meals and progress tracking. Whether you want to drop a few pounds for beach season or your goal is long-term health and wellness, 8fit will help you get there.
Cost of program: Free with in-app purchases, Pro version $59.99/year
Available via: iPhone, Android and 8fit website
Program highlight: Health and fitness coach that fits in your pocket
You'll love this program if: You want an affordable, on-the-go fitness and lifestyle program
11. Gixo (OpenFit)
For people who avoid the gym and prefer at-home workouts, Gixo (OpenFit) is a great fitness app. It lets you join an online class taught by a certified fitness trainer. You can chat with your trainer who personalises your exercise plan in real time, and you can join live workouts wherever you are. The classes range from 15 to 40 minutes in duration, and you can take them live or anytime (pre-recorded videos). Gixo Pro subscribers have access to unlimited workouts (cardio, strength training, HIIT, tabata and more) taught by live trainers and feedback/encouragement.
Cost of program: Free with in-app purchases, from $8 to $19/month
Available via: iPhone and Android
Program highlight: Workout with a live trainer at home, outdoors or anywhere
You'll love this program if: You want coaching from a certified personal trainer without leaving your home
12. Off the Track Training
Do you live off the grid and need a sustainable health and wellness program? Off the Track Training is what you're looking for. Off the Track is a global organisation focused on fitness, food and motivation. It uses videos, webinars, tele-seminars, and print and online support materials to help you on your journey to become the best version of yourself, even if you don't have Internet access or you have spotty connection. The founder is based on a remote Queensland cattle farm and knows all about keeping fit without access to gyms and special equipment that urbanites take for granted. Their 30-day Make Your Move program comes with a workout plan, recipe eBook, motivational eBook and online group support.
Cost of program: $47/month or $470/year for the Hub Life Workout program
Available via: iPhone, Android and website
Program highlight: Off the track complete fitness and lifestyle program
You'll love this program if: You live in a remote area with no gym or slow Internet