10 Adult advent calendars for the Christmas lover in all of us.
Christmas is all about kids. Or is it?
I love Christmas and I know lots of adults who launch themselves into the festivities with gusto. And yes, we do get excited about the first of December and the much-anticipated Christmas countdown. So, what better way to mark it, than with our very own advent calendar?
But I'm not talking your average-Joe kids' calendar. I mean the real deal. A calendar that gives generously with a gift you actually want …. EVERY SINGLE DAY.
Here are ten brilliant advent calendars that will have you jumping out of bed to open a door every morning between now and Christmas.
10 Adult advent calendars for the Christmas lover in all of us
Even for people who have been oh so nice this year, a naughty Christmas gift is always fun to receive. Spice up each day with Lovehoney's calendar that includes 24 bestselling sex toys for him and her.
Available at: Lovehoney for $144
Count down the days until Christmas with new exciting beers from Beer Cartel. This is the perfect adult advent calendar for the beer aficionado in your life.
Available at: Beer Cartel for $149.99
This year, we've picked the best advent calendars for beauty and skincare lovers. First up is the Body Shop's Dream Big calendar that includes 25 beauty products, lovely illustrated boxes and a trivia game about inspirational women. What more can you ask for?
Available at: The Body Shop for $250
Tea lovers will be thrilled to receive the Pukka Tea Christmas advent calendar with 24 sachets of organic tea. The pretty packaging and festive box adds to the holiday magic.
Available at: iHerb for $21.29
We have another swoon-worthy beauty advent calendar for gifting (or for yourself), this time from Amazon. This limited edition calendar is valued at over $400 and contains 24 products from top beauty brands.
Available at: Amazon
10 Adult advent calendars (cont.)
Here's a great reason to celebrate each day leading up to Christmas…a mini wine bottle advent calendar tree. The tree is made from sturdy birch wood and fits your favourite mini wine bottles.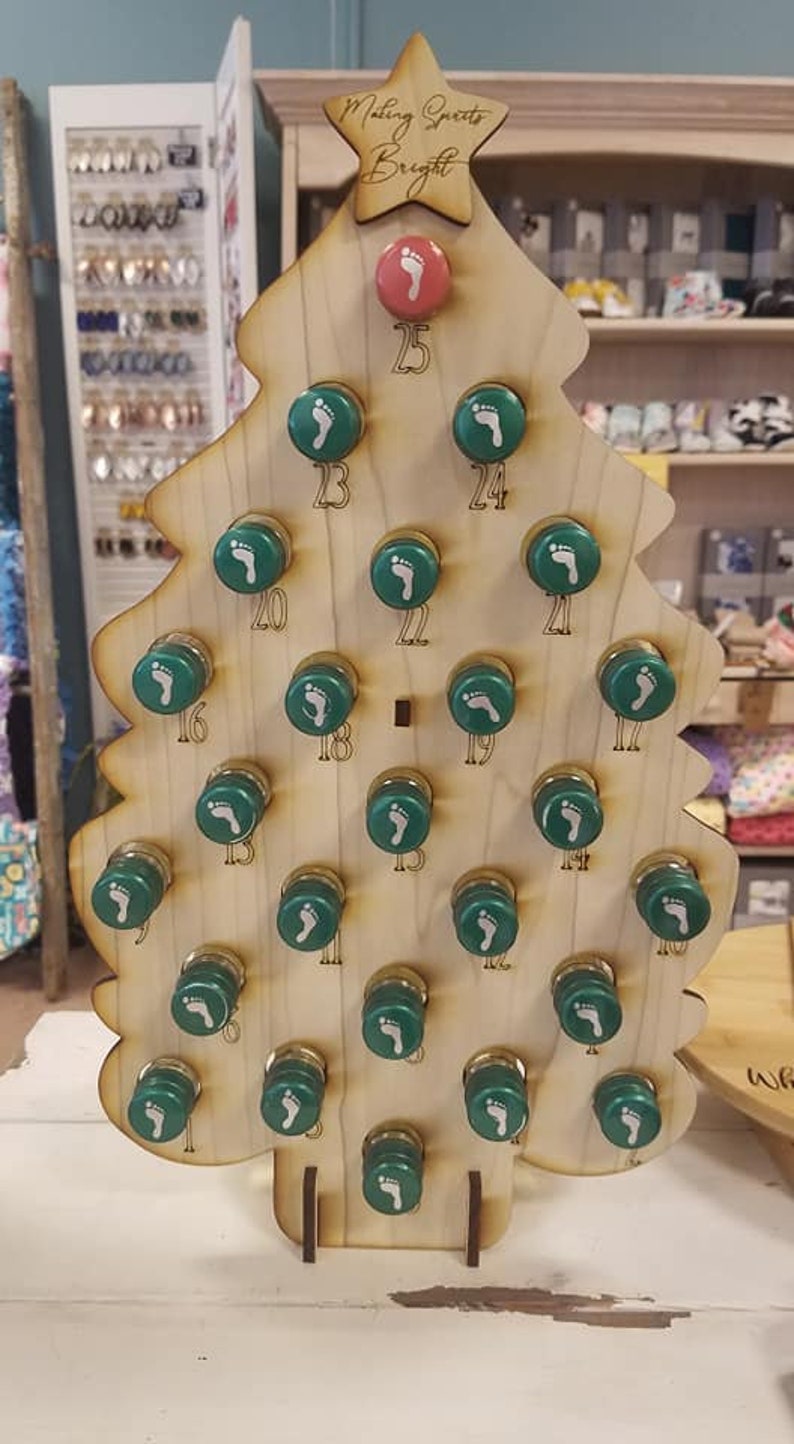 Available at: Etsy for $99.49
Speaking of early celebrations, this Mac Lipstick advent calendar will have makeup lovers dancing with glee. The star shaped box contains lipsticks, lipglosses, eyes shadows, pigments, a brow set and more.
Available at: Mac Cosmetics for $360
We didn't forget stationery lovers. This sublime advent calendar from Kikki K contains stationery essentials (notepads, binder clips, pencils and more) in beautiful gold and metallic colours.
Available at: Kikki K for $129
Here's another irresistible advent calendar for makeup lovers. Sephora's Wish Upon a Star calendar is just begging to be opened, with 12 of your favourite Sephora cosmetics and accessories.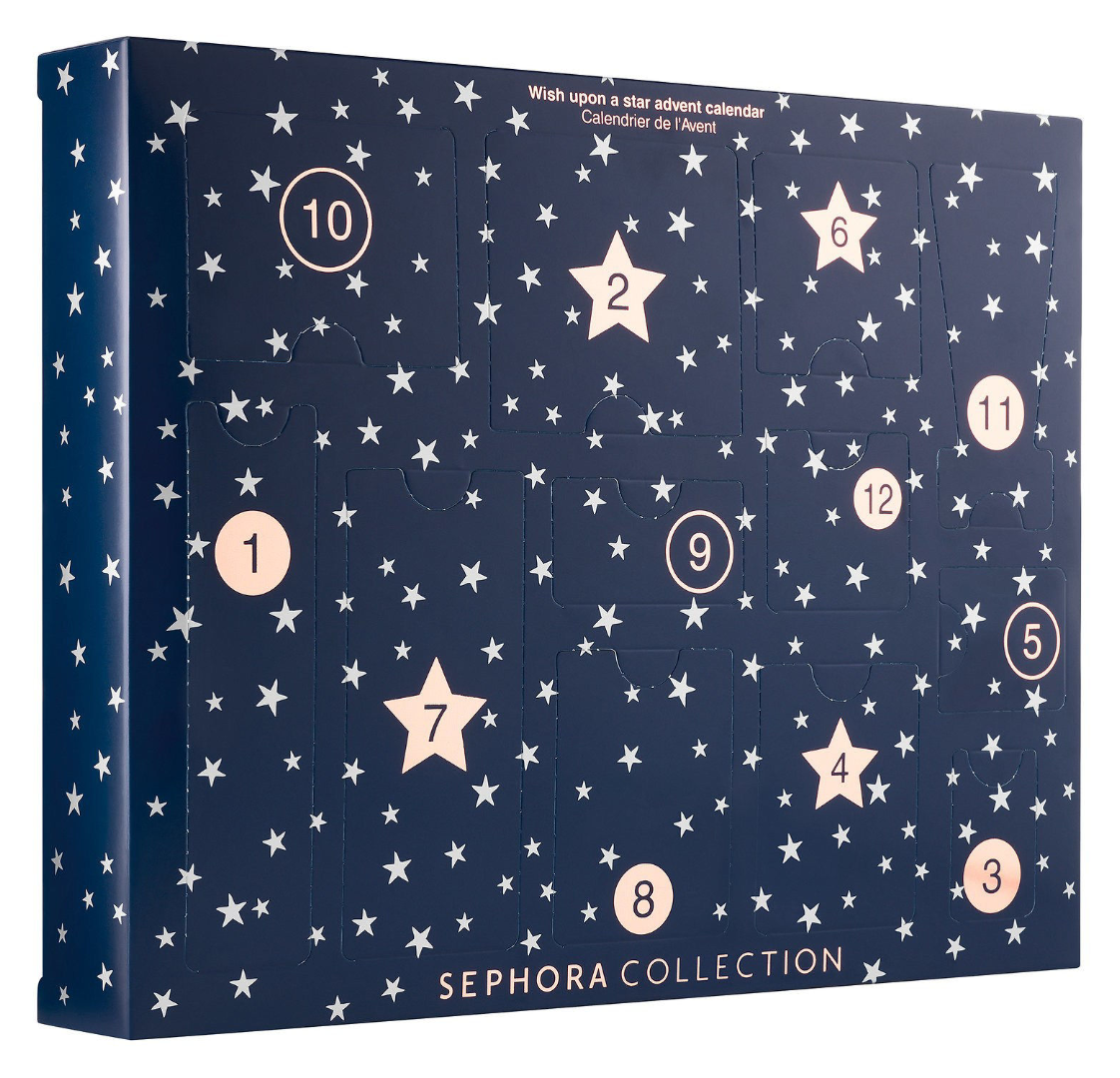 Available at: eBay for $37.80
As far as adult advent calendars go, there's nothing more festive than these liquor bottle fine chocolates from Anthon Berg. Go ahead and indulge in a yummy treat each day until Christmas.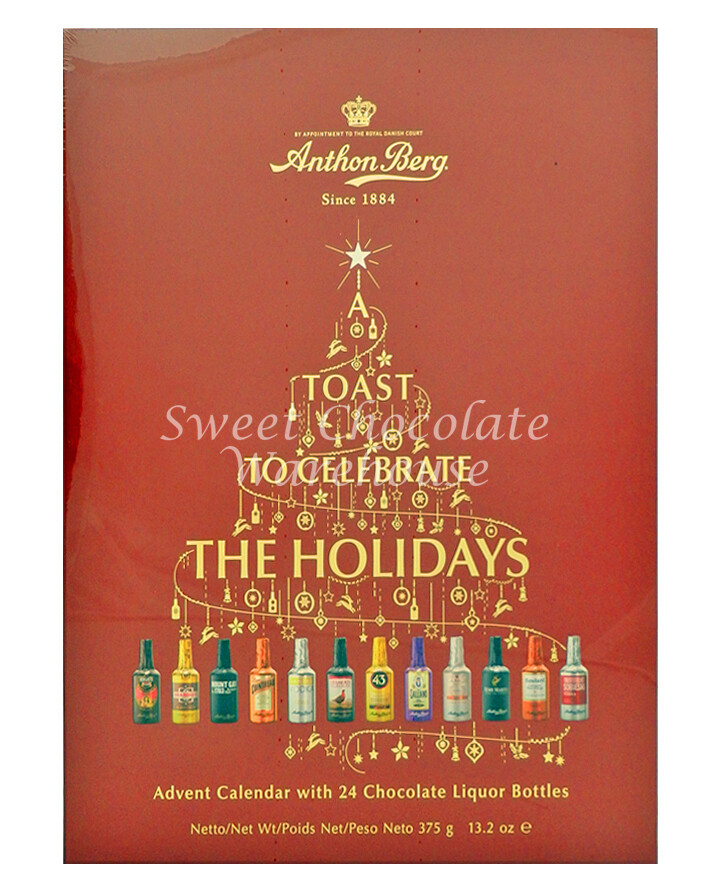 Available at: eBay for $32.14
We have you covered for Christmas gift ideas too …
24 Gifts for teenage boys that have nothing to do with gaming
24 Gifts for teenage girls that have nothing to do with iphones
30 Cool stocking fillers for little boys
30 Cute stocking stuffers for little girls