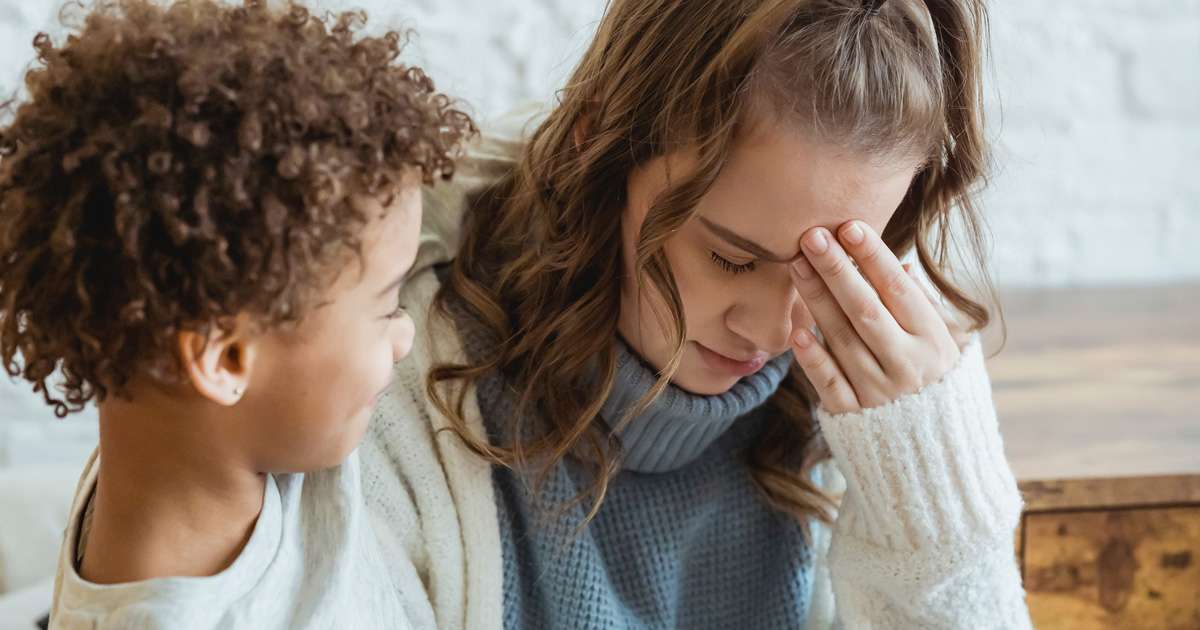 It is one thing dealing with your ex-partner meeting someone new, but a whole different ball game if you are co-parenting with him.
Knowing he is with someone else can be emotionally challenging, even if you instigated the break-up with him. It just feels weird! And of course, if you are still getting over him, seeing him with another women is heartbreaking.
And then there's the kids!
The new girlfriend will not only be part of your ex's life, but she will very likely be part of your kids' lives too. This can take some serious getting used to.
But get used to it you must because as separated parents, accepting that new people you haven't met, let alone vetted, is part and parcel of shared parenting.
Here is our advice to help you cope with one of the trickiest parts of the co-parenting journey … when you ex and father of your kids has a new girlfriend.
And, in case you're wondering who I am …

I'm Lucy, a single mum and the founder of the website you are on. I spend my time helping other single mums embrace independence, redefine their paths and be the best they can be, all whilst being brilliant single mums.

You can get more in-depth, personalised support from my "You've Got This" Single Mum eCourse.
MY EX AND FATHER OF MY KIDS HAS A NEW GIRLFRIEND
CAN I STOP MY CHILDREN SEEING THEIR DAD'S NEW GIRLFRIEND?
The short answer is "no".
Having said this, some ex-couples might stipulate rules in their parenting orders around new partners and their involvement with the kids. This a great as a guide, however parenting plans are not legally binding and might become insignificant to your ex if he is in the throes of a new romance.
On the other hand, parenting consent orders which determine such rules are enforceable by law. But, if he chooses to breach the orders there is little you can do at the time to physically stop his girlfriend and kids meeting.
Related podcast: What to do if a parent breaches court orders.
The alternative is to accept that your ex has a new partner and she will meet and interact with your children on some level. How can you help your children through what might feel like a very unsettling time? And how can you remain strong and dignified … even if everything feels out of kilter?
MEETING HER
The age-old question on this topic … do you have a right to meet your ex's new girlfriend?
Again, unless specified in parenting orders, the answer is "no".
Consider whether you really need to meet her and why.
Are you planning to give her the once over, make a possibly inaccurate assumption as to her character and then lay down the law on how to treat your children?
If so, then this ain't gonna help matters.
On the other hand, if the new partner is open to meeting you and your ex is ok with it, take the opportunity. It is not unusual for friendships to be forged from such situations.
RELINQUICH CONTROL
It's a bit like when your ex feeds the kids loads of take-aways … but worse!
There is this whole other person in your child's world and you have absolutely no control over it.
Honestly, the only way out of this torturous mindset is to learn to relinquish control. Accept that when your children are not with you their lives are different. This means different surroundings, different rules … and yes, different people, including the new girlfriend.
KEEP TALKING TO YOUR KIDS
This next piece of advice is the most important we have to offer on this topic
Keep the lines of communication open with your children when it comes to your ex's new beau. This way you will get all the information you need about the situation directly through the eyes of your children, and ultimately this is all you need.
They will tell you if they like her (hopefully they will) and they will tell you if she is nice to them (hopefully she is). And, if you don't clam up and go tight-lipped or start shouting obscenities every time her name is mentioned, they will also tell you what they don't like about her.
This information is gold and will allow you to monitor the situation from afar. You can also help your children work through their feelings about this new human in their lives.
WHEN YOUR EX GETS A NEW PARTNER (CONT.)
START ON THE RIGHT FOOT (AND THINK ABOUT THE OTHER FOOT!)
Burying your head in the sand about this new woman on the scene might feel like the preferrable way forward, but don't.
Instead, think about how you can make this work, for everyone, most importantly the kids.
Also, reflect on the situation if the shoe were on the other foot and you were the one in a new relationship. How you behave now could smooth the path for when you get a new partner and would like to introduce him/her to the kids.
Think bigger picture and try to play your part in making it an amicable one.
OVERSTEPPING BOUNDARIES
OMG boundaries! Where the hell do these lie for your ex's new partner? And will you all have different opinions about them?
Probably.
If you feel the new lady love in your ex's life has over-stepped the mark, we advise you to stop and think before taking action.
Perhaps she is blind to boundaries and has suggested they call her "mum". In which case, you will have to step in.
Or maybe she took your children to the new release movie you were planning on taking them to see next week? Is that really so bad?
Overstepping boundaries can be unintentional and done for the right reasons. However, annoyed you might feel, reflect on whether it was a mad wannabe-mum move or an act of kindness and generosity to your kids.
CAN MY EX LEAVE MY CHILD WITH HIS GIRLFRIEND?
Oh no, we're giving you all the wrong answers today.
The answer here is "Yes".
Let's circle back to parenting plans and consent orders. Did you stipulate he could not leave the children with a new partner? If not, the reality is that he can leave the kids with whoever he damn well choses during his parenting time.
If you are genuinely concerned that your child is not in safe hands, get legal advice. But note that you will need to back up your case. Not knowing her or liking her won't give you a legal leg to stand on.
GIVE HER A CHANCE
Dare we say it?
She could be really nice.
And let's face it, your kids can never have too many people loving and caring for them.
I AM GENUINLY WORRIED
If you genuinely feel that your ex's new partner is jeopardising your children's safety, or if something feels seriously off, get help.
Trusts your instincts.
If possible, share your concerns with your ex. Keep an open line of communication with your kids. Start a record of events that are causing you concern and get legal support.