With Christmas 2021 getting closer and everyone feeling a tad nervous about possible covid disruptions, it is more important than ever to keep the magic of Christmas alive for your kids. And one of the very best ways is to arrange them a personalised message from Santa.
These little gems are just as much fun for the parents as we watch our kids delight, excitement and genuine surprise that the man himself sent them a message!
Here is our list of apps to arrange personalised message from Santa.
Keep the traditions going with: 10 Beautiful personalised Christmas gifts for kids to keep forever.
A FREE VIDEO FROM SANTA CLAUS
Imagine how thrilled your kids will be to get personalised messages from Santa this Christmas. Package From Santa lets you create a custom message from Santa Claus (watch him say your child's name) and all the North Pole characters. Simply upload your child's photos and details for a unique holiday message that can be shared with family and friends.
Available via: Android, Apple, Website
Free: One free video
Cost: Free for a limited time, $9.99 regular
What we like most: One free video, 90-day money-back guarantee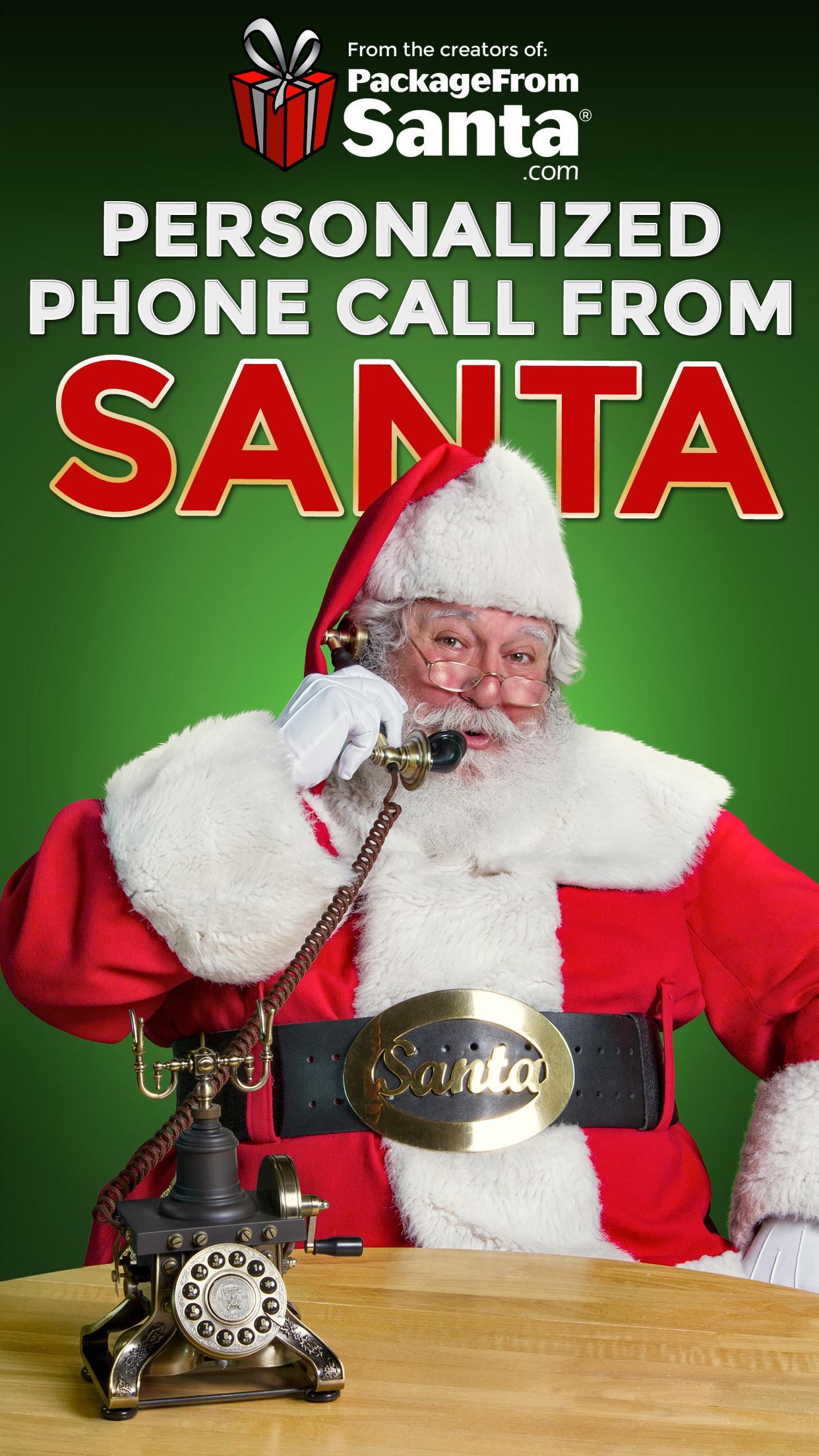 ELFI SANTA
Surprise the kids (or yourself) with a video message from Father Christmas this year and make the holidays truly unforgettable. Elfi Santa's hardworking team of elves will make a video with a unique message that is customised based on the details you provide. Let your children know that Santa has received their letters, or reassure them that presents are on the way. Personalised messages from Santa don't get more authentic than this.
Available via: Website
Free: No
Cost: From $9.99
What we like most: 180-day free returns, make a video and support the Hope and Homes for Children Foundation
PORTABLE NORTH POLE
Encourage good behaviour this holiday season with free personalised messages from Santa. The Portable North Pole (PNP) app lets you create personalised videos where Santa says your child's name, shows their picture, and reveals if they've made it on his nice list. It's a great way to bring the magic of Santa Claus to your home without going to the mall.
Available via: Apple, Android, Website
Free version: Yes
Cost: From $5.99
What we like most: Get 4 free Santa videos, high-quality cinematic videos, PNP donates 5% of every purchase to participating hospitals
Santa Letter Direct
Can't decide which personalised messages from Santa to give your children this Christmas? Santa Letter Direct has got you covered. Choose from multiple video, message and activity options based on your child's age and interests. There's baby's first letter from Santa, a personalised activity book for young bookworms, or a custom video call from Santa with your child's photos.
Available via: Website
Free version: No
Cost: From $14.99
What we like most: Multiple personalised message options

Real Video Call from Santa
Many apps let you create pre-recorded personalised messages from Santa. Real Video Call from Santa gives your kids an authentic and near-real time experience. Record a video, send it to Santa, and he will watch it and send a reply ASAP (within 24 hours). The video reply is unique based on the original video you sent – no pre-recorded messages here! Your kids can then send a feedback to Santa by pressing the star button.
Available via: Apple, Android
Free version: Yes, with ads
Cost: From $2.99
What we like most: Unique greetings from Santa sent to you within 24 hours, free videos available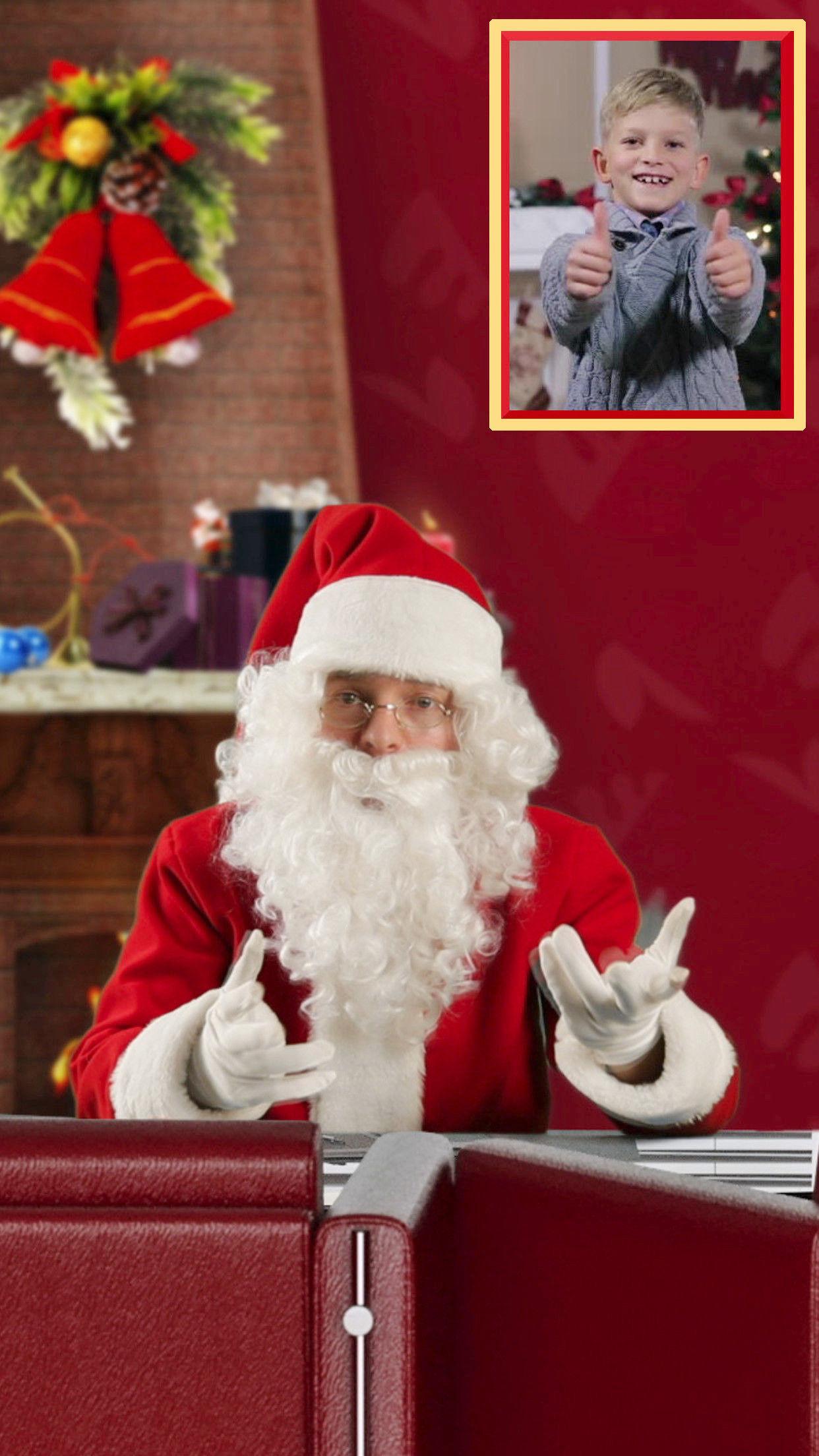 MESSAGE FROM SANTA
Kids behaving badly? If they're on the naughty list and you've tried the usual threats, a call from Santa might just do the trick. Message From Santa offers simulated video calls and messages from Santa Claus featuring your child's name and photo. Santa can call your child to say they're doing a good job at school or they're behaving badly (brilliant way to encourage good behaviour!). Your child can also leave a voice mail for Santa with their wish list and track his location.
Available via: Apple, Android
Free version: Yes, with ads
Cost: From $14.99
What we like most: Santa calls your kids to tell them how good/badly they're behaving, track Santa's location, text Santa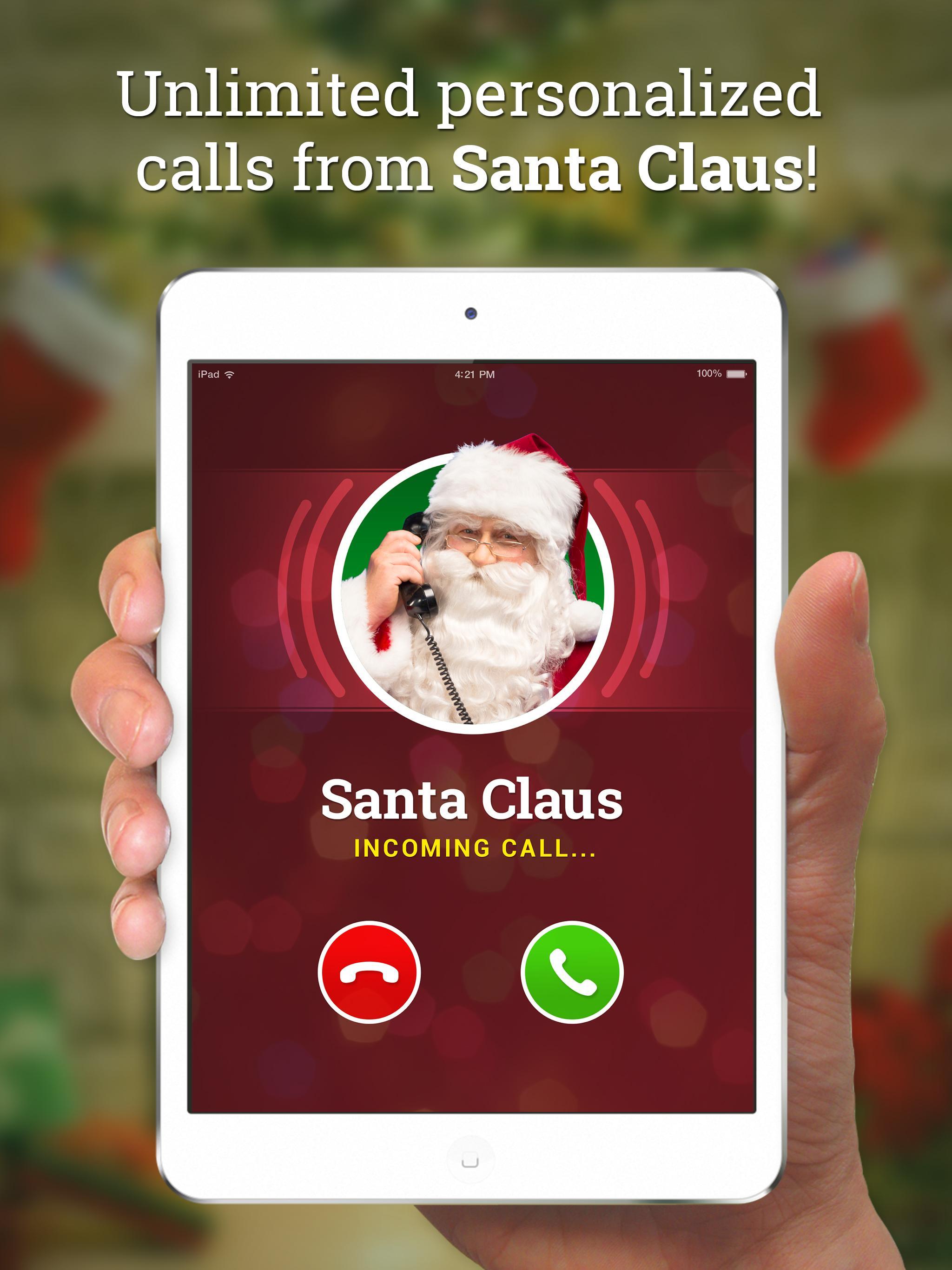 SPEAK TO SANTA
Speak to Santa simulates a voice call from Santa Claus with personalised conversation options. The calls are simulated and pre-recorded, but you can make them as unique and realistic as possible by entering your child's name, age, favourite colour, sport, recent life events, and other details. Santa will even tell your child if they've been naughty or nice. It's the perfect holiday app for families with young children.
Available via: Apple, Android
Free version: Yes, with ads
Cost: From $3.99
What we like most: Realistic calls, high-quality voices, thousands of call options