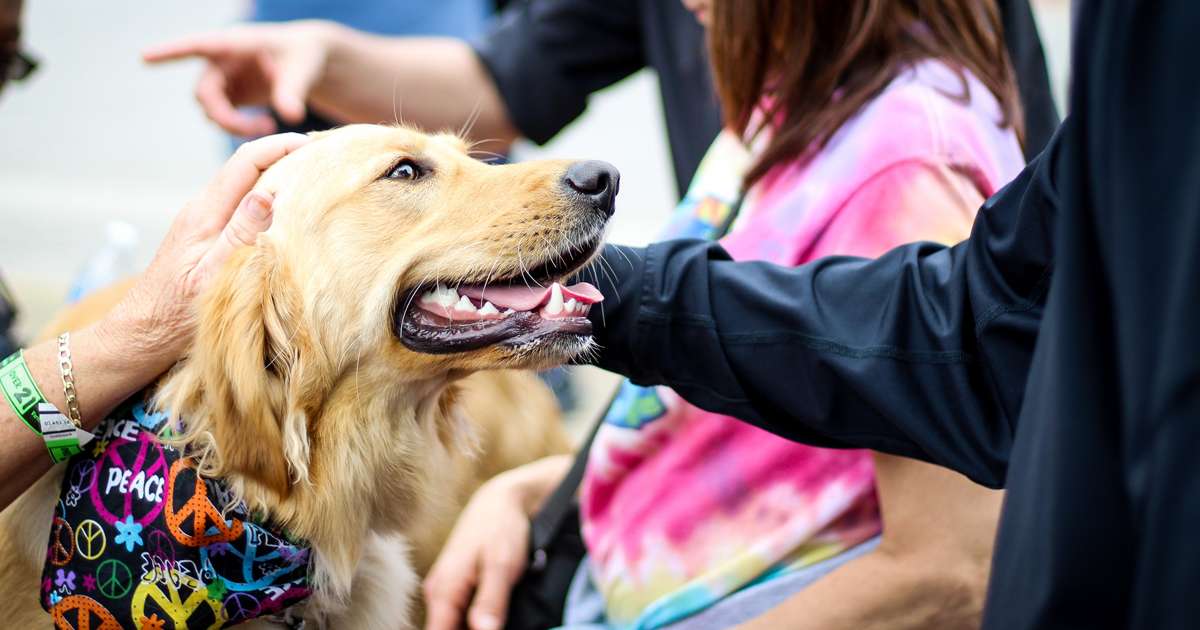 Microchipping and pet-proofing: Top ways to keep your new fur-baby safe.
Being a new pet parent is an exciting time but of course comes with a few curve balls and a new kind of responsibility. Like a child, keeping your fur baby safe is a pet parent's number one priority.
The panic of losing a pet can be heartbreaking for pet owners, as well as a traumatic experience for the lost animal. Yet hundreds of Aussie pets each year become homeless or end up in pounds, where it is estimated up to 200,000 pets are euthanised every year.
Practicing responsible pet ownership is crucial – the responsibility that comes with a pet can be a shock to new pet parents. However, there are several easy ways to prepare for a furry addition to the family that will ensure their safety and make sure they don't get lost.
The easiest and most important way to ensure your pet is safe is microchipping.
All it takes is a quick trip to the vet clinic or taking advantage of PETstock Assist's Microchip Blitz on October 19 and 20. There are several benefits to microchipping your pet, not only giving pet parents peace of mind but also helping to reduce the burden on pounds and animal rescue groups.
Microchipping and pet-proofing: Top ways to keep your new fur-baby safe
Importance and benefits of microchipping
Why microchip? Once microchips are in place, they are permanent, meaning unlike an ID tag that can fall off, your pet will always be able to be identified with their chip. Each chip has a unique number that is detected using a microchip scanner. The microchip number is recorded on a database registry with details about the animal and owner – making it easy for your pet to be identified should they become lost and you to be contacted.
Microchipping provides pet parents with the best chance of being reunited with their lost pet. If you're a pet owner that works full time while your pet spends their day in the backyard, microchipping is vital in the off chance they escape.
Identify escape routes and secure fencing
When preparing to welcome a new pet into the home, it is important to consider their environment. We all know that pets love to explore! Especially following all the exciting smells around the yard and sometimes even beyond. Ensuring that there are no holes or weak spots along the fence line will keep your pet safe and prevent them from following their nose a little too far.
Placing bricks or mesh lining along the bottom of the fence can help with securing the fence line, making it more difficult for pets to dig underneath. If you're welcoming a kitten into the household, having high fences is ideal.
Make sure your fur-baby has plenty of distractions
Digging up the garden and fence lines seems only natural to our furry friends. Giving them durable, different and exciting toys to play with will keep them entertained and work as a distraction to digging and potentially escaping.
Another great way to keep them entertained is to fill a clam pool with sand or soil to make a designated digging area. This will reduce the temptation to dig elsewhere and keep your garden in tip-top condition.
If you are looking to get your pet microchipped – now's the perfect time to do so. On October 19 and 20 PETstock stores across Australia are offering a heavily discounted $10 microchipping service as part of their national Microchip Blitz, to encourage more pet owners to get their pets microchipped and help break the cycle of pet homelessness.
The initiative has seen a reduced number of pets being brought in for the procedure each year, suggesting fewer Aussie pets remain non microchipped.
The simple and affordable procedure can greatly assist in the quick and safe return of lost pets; reducing stress for owners and reducing the burden on pounds and animal rescue groups.
Bookings are essential, to find your nearest store and make an appointment please visit https://www.petstock.com.au/assist/microchip-blitz.