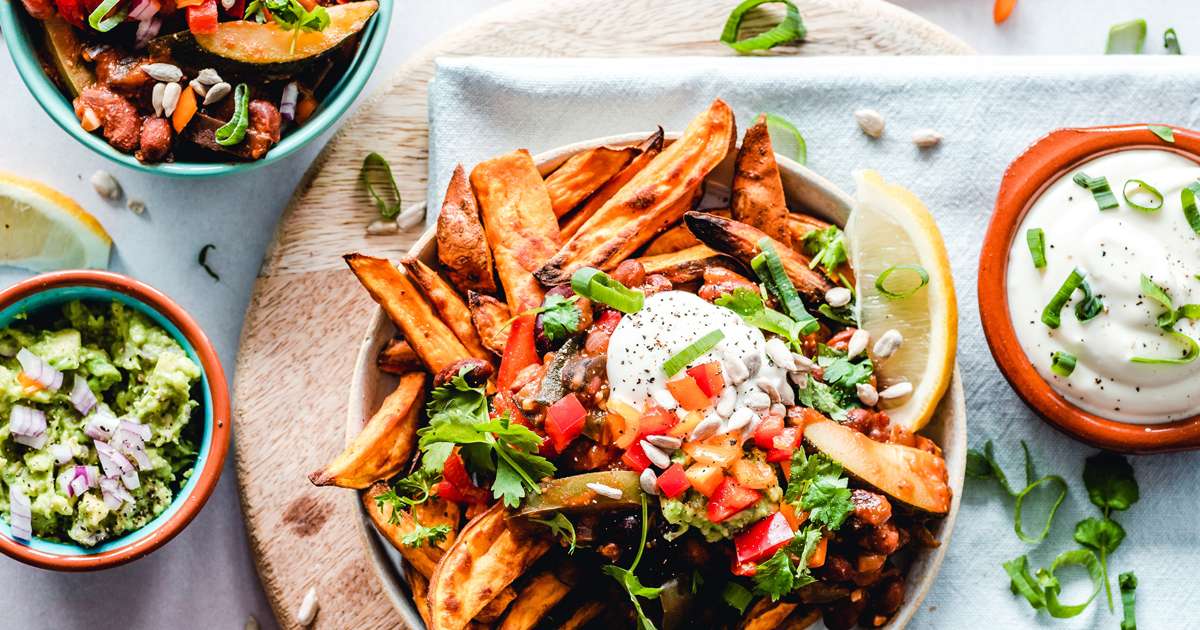 We've all heard about meal kits – the services that deliver ingredients to cook fresh meals at home each week. The concept has been around in Australia since 2013 with HelloFresh. When time is at such a premium, it's a nice concept to have all your ingredients (and a recipe) always ready to go in the fridge. It feels good to imagine a life where there are no more last-minute dashes to the supermarket or ordering an expensive takeaway just because an after-school activity ended late.
Take one look at reviews for meal kits though and the picture is not quite as rosy. They can be expensive, have difficult delivery times or ingredients that go out of date slightly too quickly. Though, I believe that with a bit of planning ahead it's possible to have all the benefits of meal kits without the drawbacks.
I've been using meal kits for years, so here are my top 6 tips for making meal kits work for you.
1.  Stay simple, save money
Meal kits in Australia position themselves in 2 different ways. You have the full-service kits like HelloFresh and Marley Spoon (with meals that can be quite complex and varied) but also the more basic meal kits like Dinnerly and EveryPlate.
The two major advantages of using a more basic meal kit are significant cost savings (up to 30% cheaper) and simpler recipes that are quicker to cook. You can generally get dinner on the table in under 30 minutes. This makes them perfect for life as a single mum. It's worth checking out a detailed comparison between Dinnerly and Everyplate to see if you might prefer one over the other.
2.  Make delivery a breeze
Meal kits come in large delivery boxes that are insulated to last between 4 – 8 hours (depending on the temperature) without spoiling the cold ingredients. This makes it possible to get a box delivered whilst you're at work and pick it up when you get home. However, if there isn't a safe place to leave your delivery, see if any of these solutions will work for you:
Speak to your delivery driver and help him find a safe place.
Leave the box with a neighbour.
Get the box delivered to work (if you drive to work).
Since you generally get the same delivery driver every week, it's always worth making friends if possible to make sure your box is always delivered safely and securely.
A Dinnerly delivery box
3. Love your ingredients
It's always exciting when you open up your box to find all the fresh ingredients waiting to be cooked. Just 5 minutes effort when unpacking your box can ensure that those ingredients remain perfectly fresh until you're ready to cook them.
Make sure to get all your dairy, meat and veggies straight into the fridge, whilst your root veggies (potato, garlic, onion) can go into a dry cupboard. Any herbs you receive will last longer if they're wrapped in kitchen towel and placed in the fridge (except basil, that likes room temperature!).
An advanced tip is to take any leafy greens like Bok Choy, Lettuce, Spinach or Kale and remove them from their packaging. They'll last longer if you rinse them, dry them with a paper towel and place them in a sealed container.
4. Buy bigger
Even when the recipes are quick and simple, it can be a real chore to cook every night of the week. With most meal kits offering box sizes for 2 or 4 people, you can 'size up' to the 4-person box and get multiple nights from the same cook. Nothing beats the convenience of grabbing yesterdays dinner out of the fridge and throwing it in the microwave for a few minutes.
Microwaving can be a bit of a dark art, which takes some experimentation to get right. My general rule is not to microwave any fresh, raw or seafood ingredients. Everything else should be cooked until it's piping hot. If you've made a sauce/stew, these generally heat better over the stove for 10 – 15 minutes.
5. Personalise those meals
There are no bonus points for following the recipes exactly to the letter, especially if you're raising a picky eater. The beauty of meal kit dinners are that you can add/remove as many ingredients as you want to fit your own personal tastes. Here are some quick ideas you might want to consider:
Add extra veggies for a health boost.
Marinade any meat overnight for a more intense flavour.
When roasting carrots/potatoes, give them an extra 5-10 minutes for some extra crisp.
Consider adding extra seasoning or chilli if you enjoy the heat.
An EveryPlate Lentil Dahl
6. Switch and save
Every meal kit service offers discounts for new customers, which always makes the first box exceptionally good value. If you haven't tried all the meal kits in Australia, it's well worth giving them all a try for at least one box. If you don't want to try more than one box, remember to cancel straight away or you'll likely receive a second box.
Once you have an account, they start fighting each other to 'win' back your service, which can easily save you around $25 every single week. Whilst it takes a bit of extra admin work to make sure you've cancelled the boxes you don't need the savings are definitely worthwhile!
Here's the best place to find an up-to-date list of the current meal kit new customer discounts.