Want to add a touch of vibrant character to your living space? Look no further than a neon lights sign.
These captivating luminous creations have become increasingly popular in interior design, adding a trendy and eye-catching element to any room.
A neon lights sign can lend itself to a retro ambiance, a modern aesthetic, or a personalised statement. Whatever look for are aiming for, going hard with neon guarantees bold, unmissable features that gets your message across!
Each neon lights sign on our list is perfect for enhancing the atmosphere of your home. So, get ready to illuminate your space with these electrifying designs.
Eat, sleep, game, repeat
The perfect neon lights sign for your gaming son is right here! This Eat, Sleep, Game, Repeat wall piece is a great joke gift for anyone who loves to game with the added bonus of creating chilled low-level lighting that all gamers love.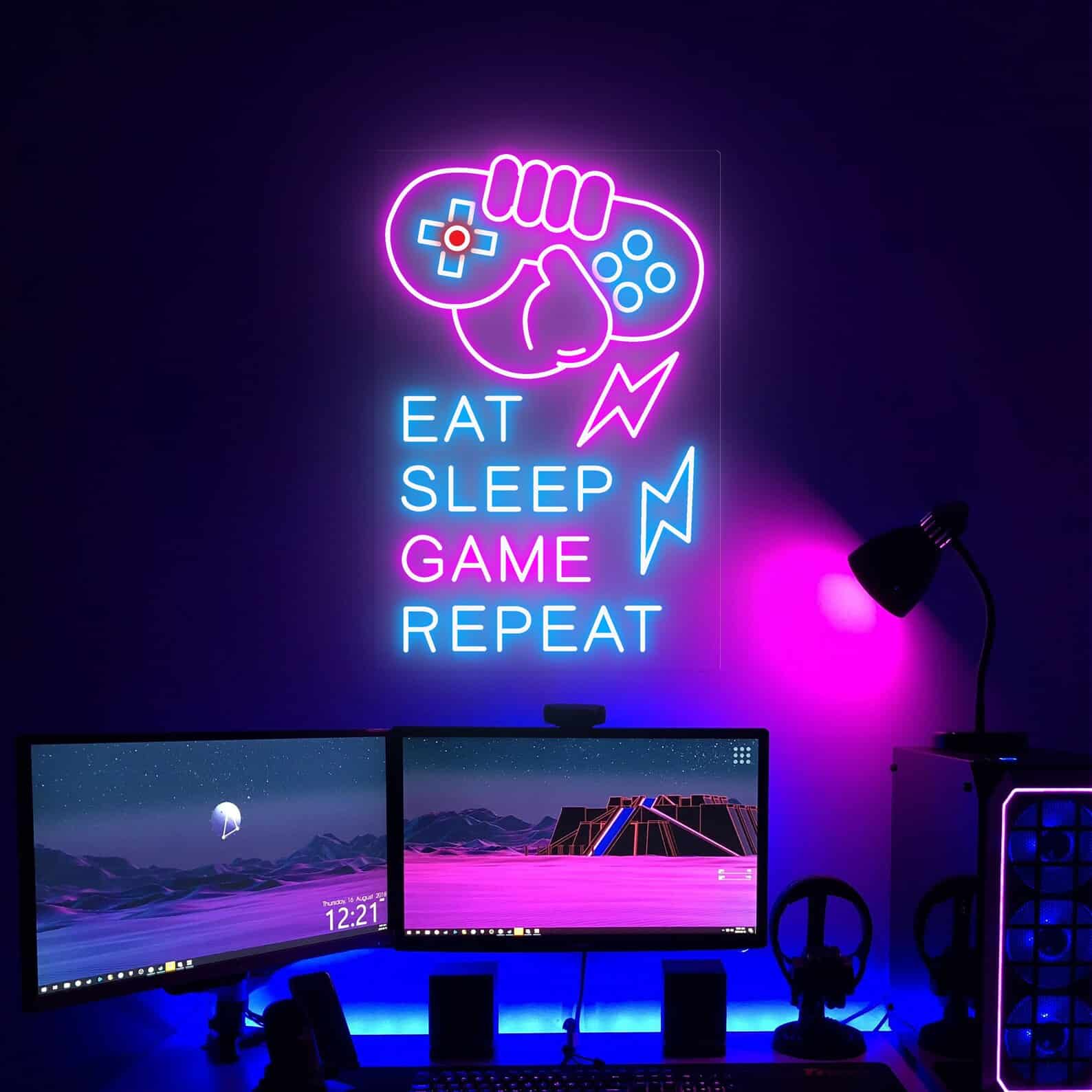 Buy here: Etsy
Pink Flamingo
Does your daughter (or you?) love the tropical, chic, and fabulous vibe that flamingoes give off? This gorgeous and fun flamingo neon lights decor will light up your room with vibrant pink and purple hues … cosy and cool at the same time.
Buy here: Shein
Customised neon lights sign
Another great idea for any room in your home is a customised neon lights sign. You can buy as a lighting strip and create your own sign or, like the one below, have the store create the design for you.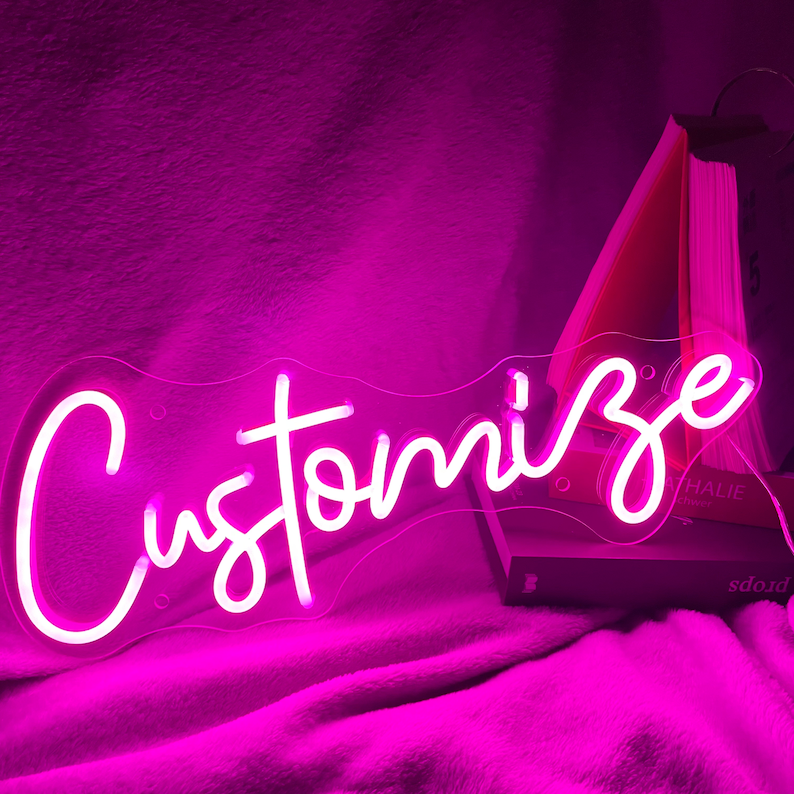 Buy here: Etsy
Lightning strikes
Don't you find this sign…striking? Okay, I'll stop. It does make a statement though. You can choose from four different colours for this lightning neon lights decor!
Buy here: Light In The Box
Welcome sign
Do you want to transform your regular entry foyer into a cool hallway, lit with beautiful colours, and have your family come home to a chill party vibe every day? Or did you just start a new business where you will be accommodating customers every day? This simple but appealing welcome sign neon lights design that might just be perfect for you!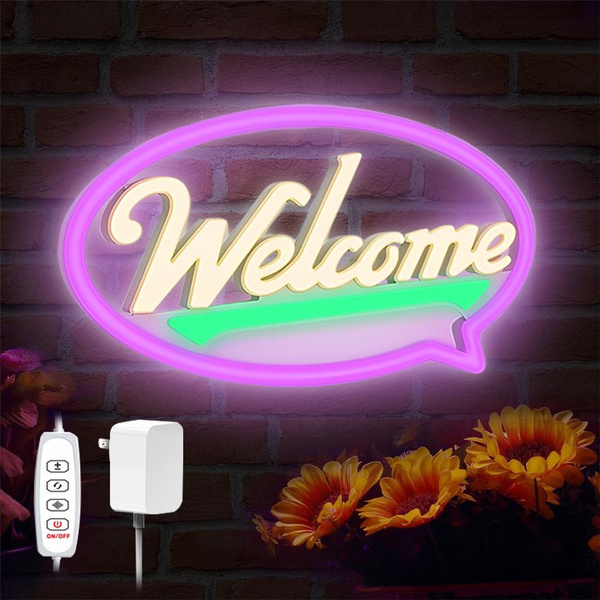 Buy here: Wish
Sausage dog
If your kids love dogs, or better yet, if you have a Dachshund fur baby, you will love this neon lights decor! This unique dachshund design comes in 13 colours! You can also pay a little bit more to have the unit version that can withstand outdoor elements.
Neon Light strip (create your sign)
If you want to get creative with your kids, you have a great alternative available to you. You can opt for neon light strips that you can bend and make designs with. This would be a great way to create memories and neon sign decor with your babies!
Buy here: Spotlight Stores
Jelly Fish
Among the many cute designs I've seen looking for cute neon lights signs, this jellyfish is my favourite. I mean, look at it! Your ocean-loving kids will adore it too. The impressive decor comes in lots of lovely colours.
Buy here: AliExpress
Rainbow lamp
If you want a neon light decor that you can simply put on your child's desk, then you're in luck! Take a look at this cheery rainbow neon lights lamp that invites joy. You can put it in your kid's bedroom, as an accent to their playroom, or even a cute touch to the family room!
Buy here: Kogan
Sweet dreams neon lights sign
Another amazing find that you and the kids will love. This Sweet Dreams neon light sign is THE perfect decor and night light for your kid's bedroom! Wish your child the most restful sleep and the happiest trip to dreamland with this thoughtful neon lights sign.
Buy here: Neon Party