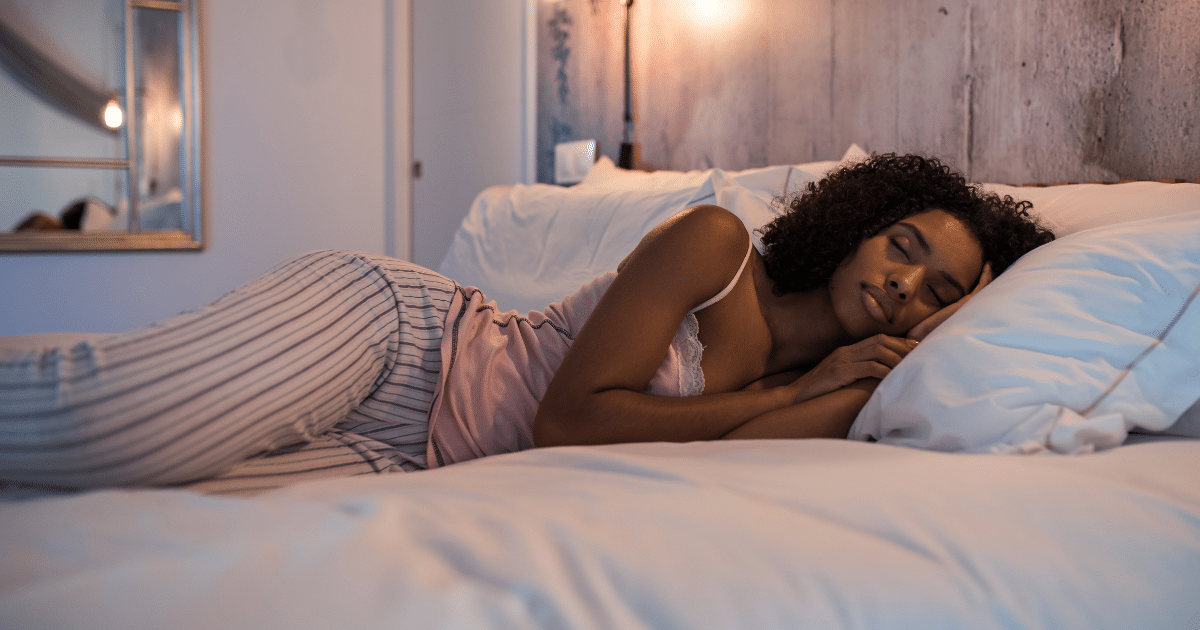 Contents:
Would you like to transform your bedroom from a chilly, uninspiring space into a cozy haven?
As someone who has embarked on their own quest for bedroom coziness, I've gathered some tricks along the way that are guaranteed to turn your bedroom into a warm and inviting sanctuary.
In this article, I explain seven simple yet effective ways to add that touch of warmth and comfort to your sleeping space.
Get ready to bid farewell to the cold vibes and say hello to a bedroom that's so cozy, you'll never want to leave.
1. Get new soft, warm bedding
Perhaps your sheets are due for a replacement, or the chilly season calls for a different type of fabric. Regardless, this is a call to change your bedsheets.
If you are spending one-third of your life in your bed, it better provide relief and comfort after a day's hard work.
Upgrading to a better-quality mattress is nice, but getting new sheets is the quicker and cheaper way to transform the centre point of your bedroom. When looking for the softest, warmest material for your bed, think cotton, linen, microfibre, tencel, and flannel in warm, earthy colours.
We found this at: Bed Bath N Table
2. Create mood lighting
Another critical element to better sleep is warm lighting.
Cool lights, which mimic daylight and enhance productivity, are best reserved for rooms like the kitchen and home office. A warm and cosy glow, on the other hand, is associated with relaxation, so it's always best for the bedroom.
Choose pure red or amber for your bedroom, since these hues mimic the colours of the sunset, creating a more conducive sleep environment. If you're looking into turning your bedroom sexier, rich caramel brown is reportedly the most popular colour in romantic movies.
You can also look into upping your candlelight game to make your bedroom literally a bit warmer.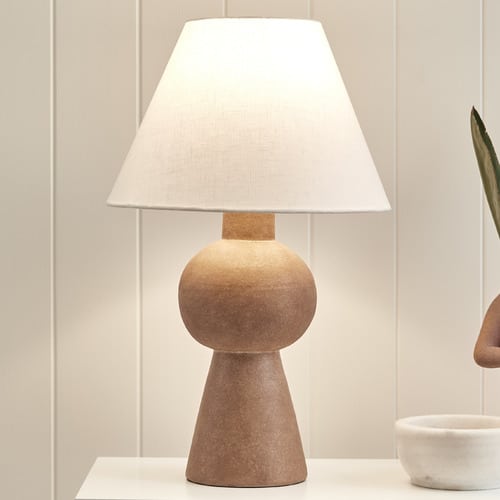 We found this at: Temple & Webster
3. Don't forget candles and diffusers
Have you ever wondered why hotel rooms smell so good? It turns out smells trigger strong memories in people. That's why hotels invest a lot of resources to find the perfect scents to improve guests' experience and opinion of their stay.
You, too, must keep in mind the effect of scents in creating a relaxing sleep environment at home.
Candles do not simply warm the room; the right scent can also improve your sleep. Meanwhile, oil diffusers are an all-natural way to fill your room with pleasant fragrances.
Thankfully, the research has been done for you: scents considered best for sleep include lavender, chamomile, valerian, patchouli, and a personal favourite, clary sage. Clove, cinnamon, cedar wood, and the like are top choices to exude warmth and cosiness.
We found this at: Eco. Modern Essentials
4. Pick some plants
Remember during the global lockdowns when the whole Internet was into plants? Even though the pandemic has ended, it's still a great idea to fill your place with flora.
They don't just add a pop of earthy colour in a bedroom of quiet reds and oranges; a few plants here and there are also known for absorbing harmful gases and cleaning the air you breathe. Some favourites include the snake plant, English ivy, peace lily, and rubber plant.
However, note that several plants can be toxic, so practice due diligence if you have young children and pets.
We found this at: Plants in a Box
5. Choose soothing artwork
Aside from making a space aesthetically pleasing, the right artwork - whether a painting, sculpture, or something else - is an excellent way to add your personality to your sanctuary.
Opt for peaceful and restful images like landscapes and soft abstracts in subdued red, orange, and gold - something not overstimulating. As a general rule, a painting should take up two-thirds of a wall, so choose large pieces if unsure of the size.
Additionally, if you decide to make the art piece (or pieces) the focal point of your bedroom, consider toning down on other elements, so they don't compete for attention.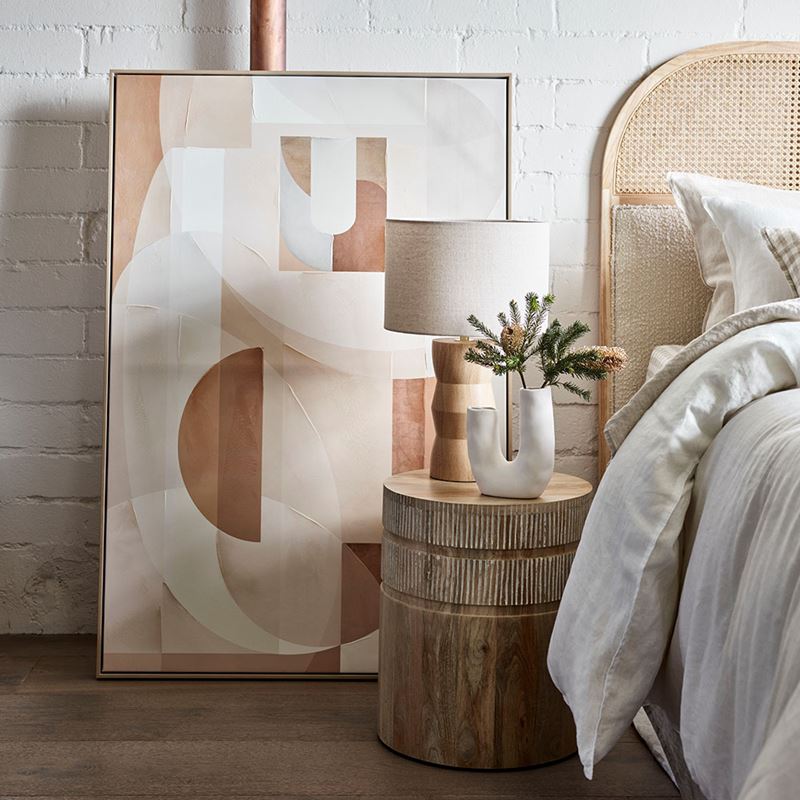 We found this at: Adairs
6. Rug up a cold floor
Imagine gently waking up from your perfectly restful sleep; the last thing you want is to be violently awakened when you step on a cold, hard floor.
So, you would like something warm, luxurious, and super soft to your feet.
Animal-skin rugs are the softest, but can be pretty pricey. If you have a limited budget or are avoiding animal byproducts, cheaper options are faux fur and 100% polyester carpets. These mimic the plush feel of wool and sheepskin rugs at a budget-friendly price.
We found this at: Kogan
7. Add personal touches
Finally, no matter how well you have designed your bedroom to exude cosiness, nothing beats the warmth brought about by little things that hold meaning in your life. After all, you want a bedroom to reflect your style.
Think customised furniture, a well-placed splash of your favourite colour, trinkets you love like decorative drawer pulls, and memorabilia like framed family photographs or dried petals from a bouquet from your significant other.
These are what makes your bedroom yours, what makes it a place of comfort. After all, you're designing your own bedroom, not a hotel room!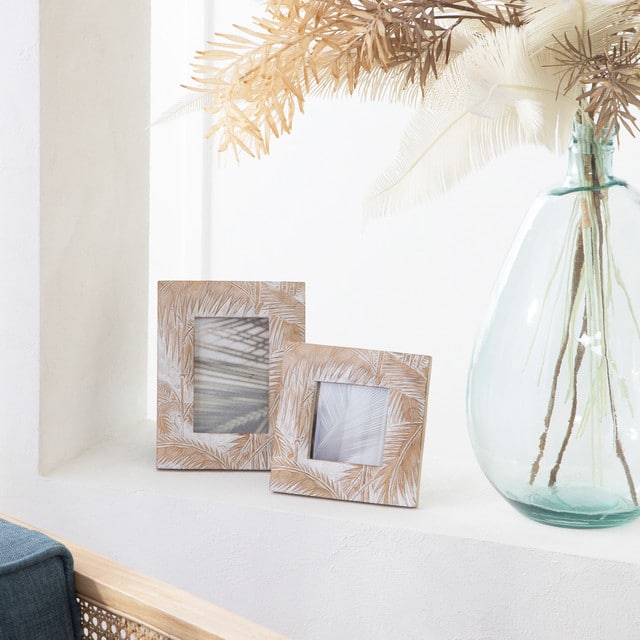 We found this at: Pillow Talk
Final words
As I reflect on the journey of transforming my once cold and unwelcoming bedroom into a cosy and comforting haven, I am filled with a sense of accomplishment and satisfaction. I have successfully created a warm and inviting atmosphere that envelopes me in a comforting embrace every time I step inside.
I hope my tips and inspiration in this article will serve as a source of inspiration for you to transform your bedroom. By incorporating these ideas into your own bedroom, I believe you can transform your own space into a cosy retreat that promotes restful sleep and overall well-being.
May your journey to a cosy and inviting bedroom be filled with joy and contentment, as you create a space that brings you peace, tranquility, and the utmost comfort.