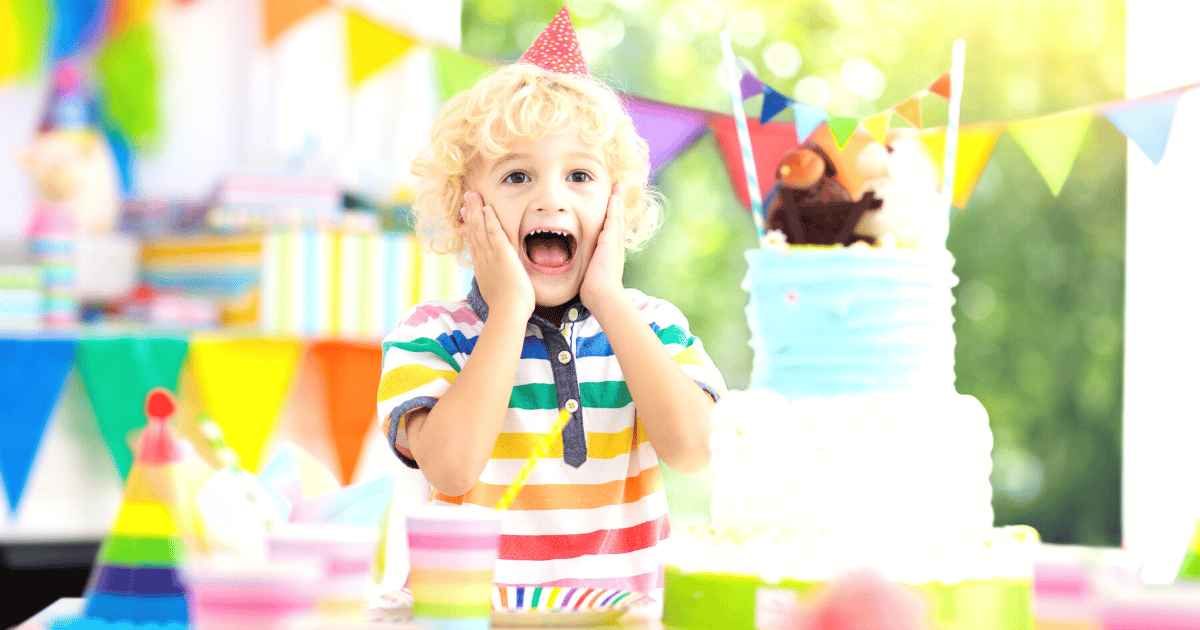 Have you been tasked with making a Bluey cake?
We all love our favourite Blue Heeler puppy whose adventures with his sister, Bingo, have been delighting Australian kids (and parents) since 2018. But making a cake of this energetic character might feel like an immense undertaking.
Having made five Bluey cakes (I won't tell you how many were a success) I have some great recipes up my sleeve as well as some shortcut tricks to make the most brilliant Bluey cake your kids have ever seen.
This article includes:
Bluey cake ideas
Accessories for Blue cakes
Bluey cake and party decorations
Bluey not doing it for you? Try: Easy kids birthday cakes that look impressive.
Ideas for Bluey cakes
Buttercream Bluey birthday cake
Buttercream cakes for the win! I'm a buttercream gal so I love cakes like these cute Bluey design below. Save time and order a pre-made cake online or from your nearest bakery.
I found this buttercream Bluey birthday cake on: Marlees Morish Morsels
Bluey cupcakes
Take it from me that it's easier to create a Bluey-themed dessert with cupcakes than a larger cake. You can make cute designs like the one below. You'll need some cupcakes, Bluey decorations, and coloured frosting.
I found these cute Bluey cupcakes on: Kidspot.
Blue and Bingo cake
Isn't this Bluey cake amazing? My daughter thinks so anyway! If you don't feel like baking and decorating your own cake, Deni Bakes can make a similar cake for your party.
I found this Bluey and Bingo cake on: Deni Bakes.
Swiss roll Bluey cake
A Bluey swiss roll cake? That's genius. I don't have the skills to pull off this amazing cake, but feel free to go for it. The YouTube video has step-by-step instructions and lists everything that you will need.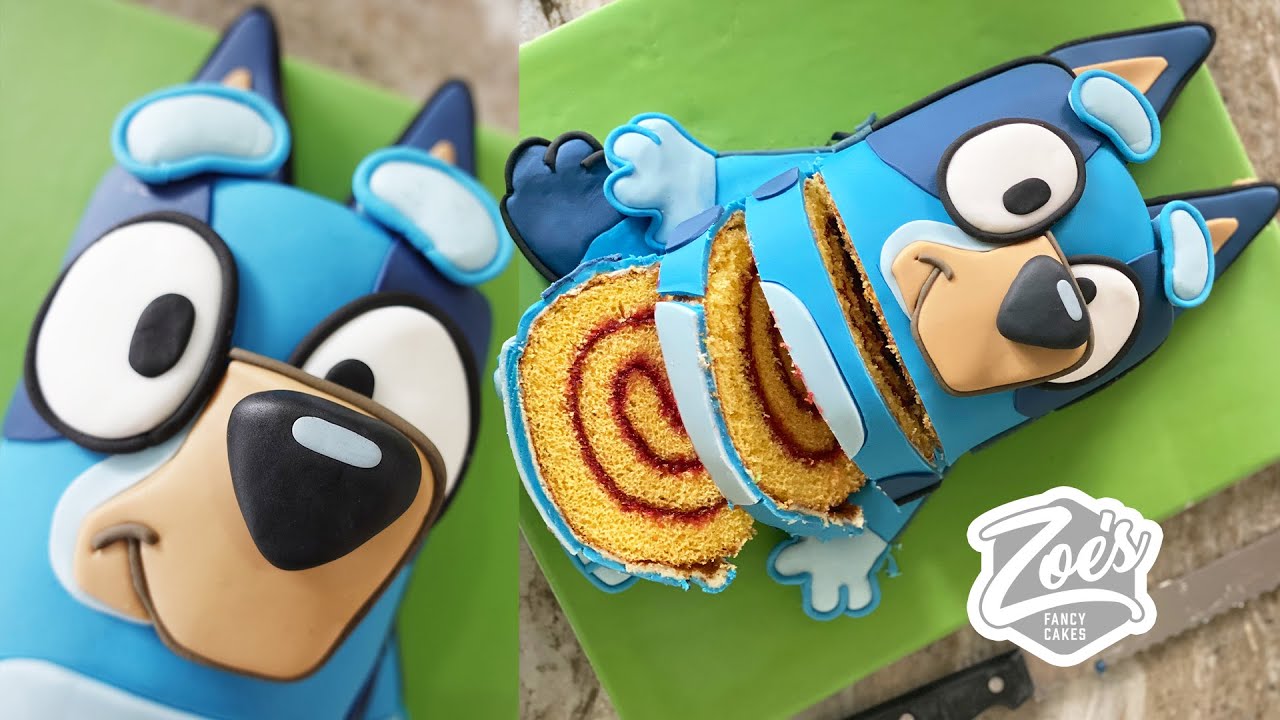 I found this Bluey swiss roll cake on: Zoes Fancy Cakes YouTube.
Accessories for Bluey cakes
Super cute Bluey cupcake sticks
Prettify your Bluey cupcakes with almost no effort. Just stick these picks on top of the cupcake and you're done. Each pack comes with 24 picks in blue and orange.
I found these Bluey cupcake sticks on: Big W
Personalised Bluey cake topper
Nothing's sweeter than a custom Bluey birthday cake for your celebration. This Bluey cake topper from Etsy can be personalised with your child's name. Print out your design and stick on top of your dessert.
I found this personalised Bluey cake topper on: Etsy
Sprinkles for Bluey cakes
Keep your desserts Bluey-themed with these sprinkles. I like to dress up my store-bought cakes with a bunch of sprinkles. You can also use some on ice cream, cookies, and other desserts!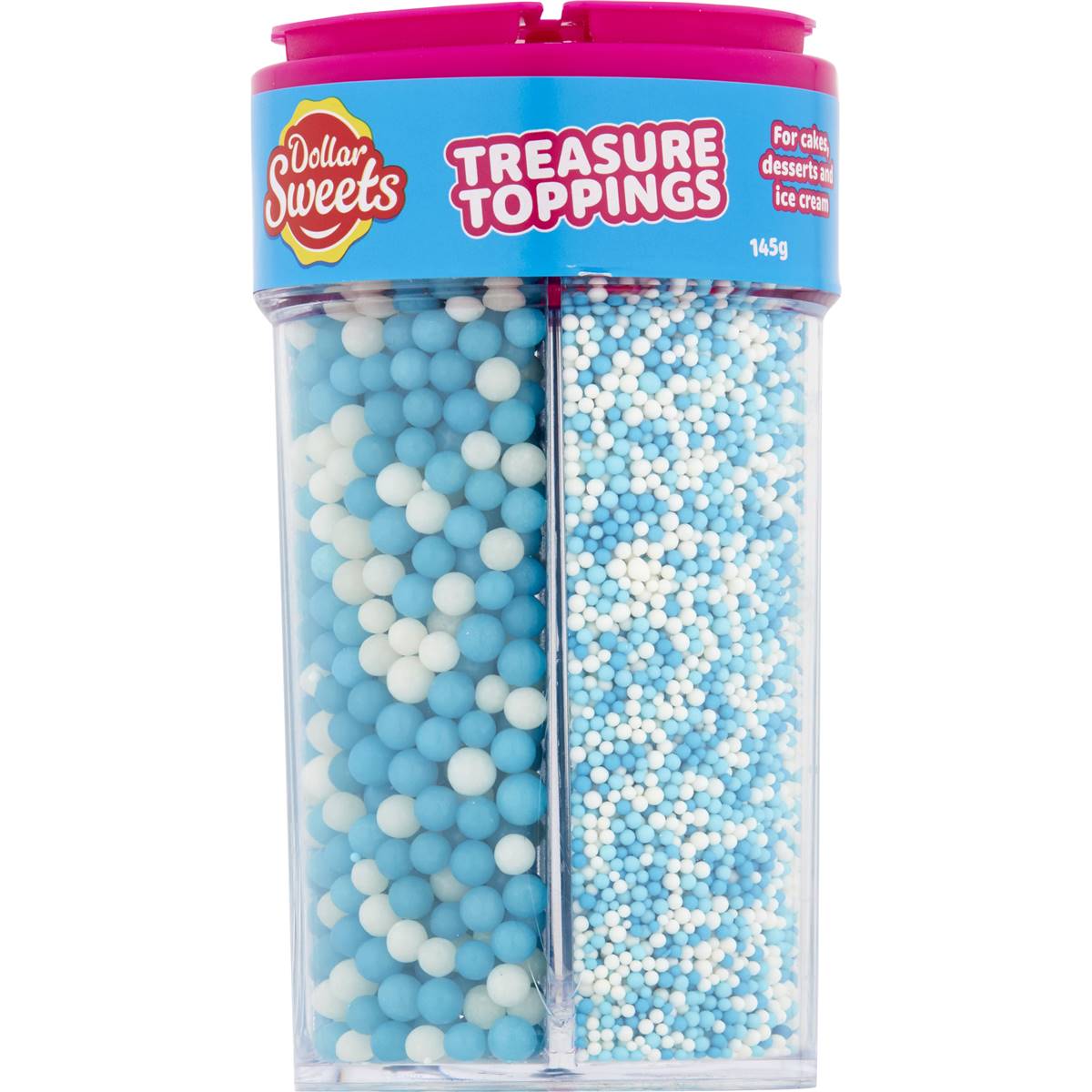 I found this Bluey cake sprinkles on: Supermarkets
Template for Bluey cakes
Here's another fun way to dress up plain cakes: printable Bluey toppers! Print them out and cut them to make your toppers. These can also be used for cutters like Silhouette or Cricut.
I found this Bluey cake template on: Etsy
Bluey party decorations
Bluey paper party bags
I like to send home my kid's guests with party bags filled with treats. These ones with Bluey and Bingo are perfect for your Bluey-themed party. Comes in a pack of 8.
I found these Bluey party bags on: Spotlight Stores
Full Bluey party set
Pre-made decorations are the secret to a stress-free Bluey birthday party. Trust me, it's how I stay sane. This set from Costume Works has everything you need: Happy Birthday Banner, 24 Balloons, 12 Cake, 1 Happy Birthday Cake Topper and 2 Ribbons.
I found this Bluey party set at: Costume Works
Bluey party plates (to eat your Bluey cakes)
Don't forget the Bluey plates for your cake and party food! These square ones feature Bluey's family and match the pre-made decorations on this list. You can get a bunch of them for all your guests, or a few to use as serving plates.
I found these Bluey party plates on: Spotlight Stores