Do you struggle with goal setting that gets the results you need and want?
I help people with everything from clarity on their personal and professional goals, to having a positive mindset when dealing with life challenges; from the emotional aspects of separation, to family, work, life and everything in between. Therefore I am well-placed to help you achieve your goals.
WHAT IS A GOAL?
Question: What is a goal?

Answer: Depends who you ask!
I'm not talking about 'referees' blowing their whistle and the score at a home/away game, I'm talking about life goals.
Life goals are desires of where you want to be and, when broken down, are the roadmap and compass to help you get there. Goals provide direction for your life and context to help you make good decisions. Goals ensure that you stay focused on your plan and keep you on the right track.
(Oh, and be mindful not to misspell: Gaol; that's a whole different definition!)
WHY DO I NEED LIFE GOALS?
Goals keep you focused in the right direction and are key motivators because they help you feel inspired, motivated and empowered to live your best life. Who doesn't want that?
Whether you're seeking clarity on your 'where to' from here, or you're feeling overwhelmed, stressed, confused, unmotivated and/or lacking direction, then goal setting will help you get back on track and on the right path.
WHY IS IT IMPORTANT TO HAVE LIFE GOALS?
Without goals, most people tend to drift through life without direction; getting caught up in short term tasks and outcomes like paying the bills, watching TV, going shopping, going through the daily motions and generally just surviving. How about exchanging surviving for thriving?!
Success rarely happens by chance: Success happens by design.
The process of goal setting can be an enlightening experience (not in Buddha terms but more so in lightbulb moments). Giving some quality thought (and feelings) to what your 'ideal' would look like is a good starting point to understanding where to focus your attention and energy, as well as your time and finances.
WHERE TO IDENTIFY GOALS?
Consider your following areas:
Personal and Professional goals
Work goals
Career goals
Financial goals
Mental goals
Mindset goals
Physical goals
Social goals
Spiritual goals
Emotional goals
Health & well-being goals
Relationship goals
Family goals
Parenting goals
GOAL SETTING FOR SUCCESS IN SIX EASY STEPS (CONT.)
GOAL SETTING STEP 1: IDENTIFY YOUR PERSONAL VALUES
Identify your personal values, i.e. what's important to you. These are personal traits that resonate with who you are and how you think/feel/behave. Values are traits or qualities that are considered worthwhile; they represent your highest priorities and your deeply held beliefs. A person usually stays true to his/her values, therefore developing goals from the perspective of your values means you are more likely to stay on track.
A few examples of values are:
Honesty
Ambition
Individuality
Integrity
Responsibility
Respect
Freedom
Loyalty
GOAL SETTING STEP 2: CLARIFY YOUR GOALS
Clarify your goals; the short term and the long term, and align them with your values. When goals are in alignment with your values you're more likely to achieve them. Goals define what, where, and who you want to be, by when. Goals should be specific, enabling you to develop strategies to achieve them.
Write them down and make them SMART. I've included the traditional SMART, as well as my own personal SMART preference:
S – Specific (or Significant)

M – Measurable (or Meaningful)

A – Attainable (or Action-Oriented)

R – Relevant (or Rewarding)

T – Time-bound (or Trackable)
Keep goals positive because we attract what we focus on (plus the brain doesn't recognise the word 'don't': 'Don't think about pink flying elephants'; bet you saw some pink Dumbos).
I regularly speak with stressed mothers about their communication with their child(ren), helping them to reframe their words so that they focus on the positive and get the result they really want, some examples:
'Don't run' reframed to 'walk please';

'Don't shout' change to: 'quiet voices please';

'Don't push your sister' change to: 'be nice to your sister'.
Get the idea?
I digress, back to goal setting basics.
Another framework I like to use is John Whitmore's GROW model. I had the privilege of collaborating with John (and his business partner, David) way back in 1992, and I still use this model today. I like to relate this to planting seeds not weeds!
G = Goals (SMART ones)

R = Reality (what is your current situation)

O = Options/Opportunities (solutions and possibilities)

W = Will (what you're willing to do, how committed are you)
GOAL SETTING STEP 3: CREATE AN ACTION PLAN
Break your goal down into smaller actions; what you'll do, by when. Having a written plan gives focus and clarity and helps to manifest goals (seriously, the law of attraction is real science)!
Incorporate daily and weekly tasks, have a 'To Do' list, or three! One advantage of a 'To Do' list is that a tick equals achievement, so much so that when I've done something that wasn't on my list, I add it and tick it (yes, I do), this gives me a sense of achievement (yes, it does), and apparently has a dopamine effect that makes you feel good (yes again)!
GOAL SETTING STEP 4: REVIEW PROGRESS
Be accountable for your actions. Regularly check-in on where you're at and how you're progressing, this helps maintain momentum, as well as giving you a sense of achievement, and keeps you focused in the right direction.
GOALS SETTING STEP 5: AMEND ACCORDINGLY
If something isn't working, change it, whether its actions, deadlines or behaviour. No mistake is wasted, it's all about learning and experimenting with what works best for you.  You can't learn from mistakes you've never made.
GOAL SETTING STEP 6: CELEBRATE SUCCESSES
Maintain the habits that got you where you wanted to be. Celebrate small milestones, it's not just about the big end goal.
When you explore what's important to you, what interests you, what you're passionate about and what has priority for you, you'll get an understanding of your true motivators.
Ask yourself questions like:
What do I really want
Where do I want to be
Who's with me
Where do I work/live
What do I do
How do I help others
What financial rewards do I get
What's important to me
Additionally consider:
What would you do if you knew you wouldn't fail.
What if money was not an issue.
If you were at your best, what would you be doing right now.
What would you do if you didn't care what people thought.
What your ideal day looks/feels like.
How will achieving your goal effect others.
When you get to understand who you really are, where you really want to be and then create a plan to get there, you are already on the path to success.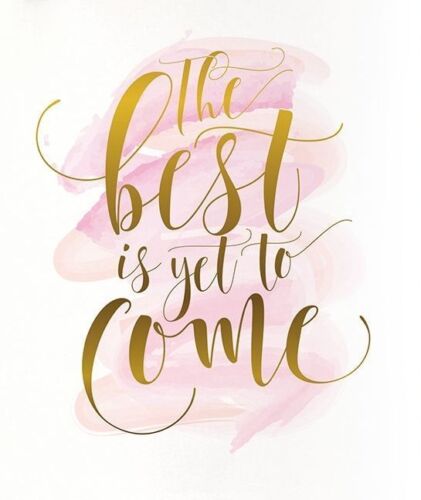 Wall hanging stockist: Ebay Australia
HERE IS A TAKE-AWAY SUMMARY FOR YOU:
Identify your Values
Clarify your Goals
Create an Action Plan
Review your Progress
Amend Accordingly
Celebrate your Successes
Your goals are your foundation for success!
Are you prepared to put in the time to think about your ideal and make that ideal a reality? Some of us can do this easily, other may need some support, either way the process of goal setting and action taking is life changing.
Take some time, whether that's a quick 10 minutes waiting in the car, mindful reflection in the shower, focused attention at the start of the day or designated time at the end of the day, wherever and however you can, start small to go big.
Whether you do it by yourself, or have the support of another or others; your new life, new job, new house, new mindset, new you, is ready and waiting for you to grab it.