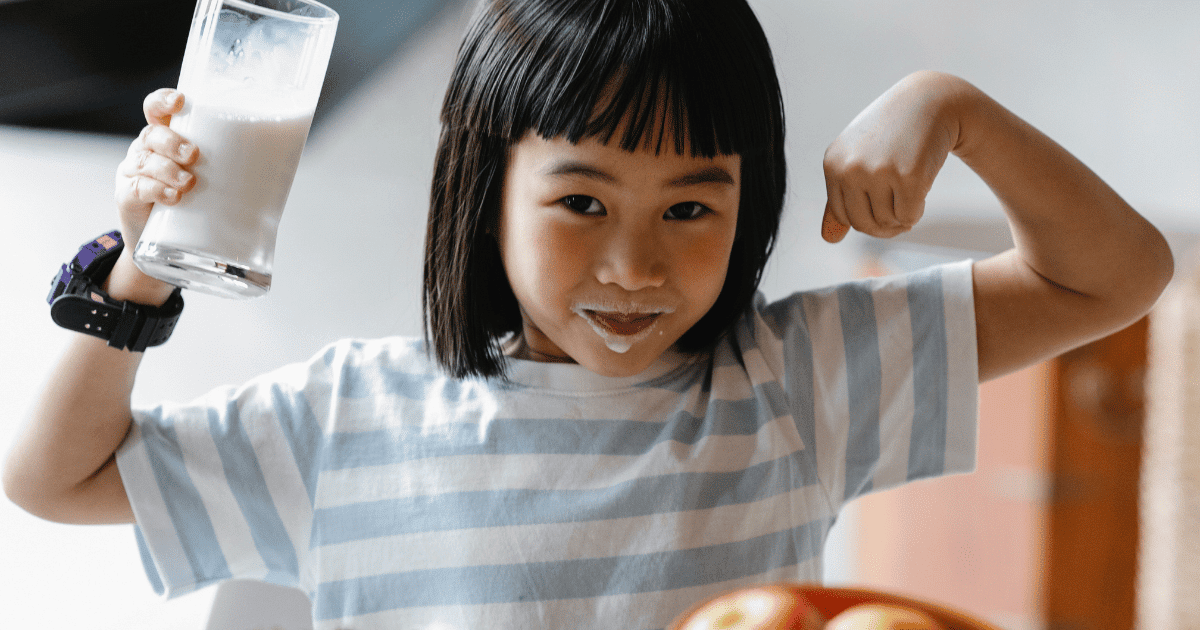 One of lives great parenting challenges is getting kids to eat vegetables.
Well, we have a great idea: Hide them!
And, it's actually easier than you may think.
It's time to kick-start your kitchen sleuth skills with our tips to hide vegetables in your kid's food.
10 Ways to hide vegetables in your kid's food
1. Eat your veggies
Besides actually hiding vegetables in your kids food, setting a good example is the best way to get your kids into the habit. When you're at the table, make sure they see you eating your greens and enjoying it, whether it's a pasta bake with hidden veggies or a bowl of salad.
If you have a garden, get them growing produce that you can harvest and cook together. The whole experience of growing (and picking) the food they will eat is fun, educational and exciting.
2. Cook together
Get your kids involved in food shopping, meal planning and cooking with vegetables because kids are more likely to eat what they've prepared!
So plan your next meal or snack together, something that's healthy and easy to make. When you go grocery shopping, let them pick their favourite veggies and ingredients.
At home, they can help with meal prep, like washing and chopping vegetables.
3. Try veggie snacks
Hide vegetables in kids food with healthy, yummy snacks.
Try raw, grilled and fried. Stash containers of chopped carrots, cucumber, tomatoes, peas and corn in the fridge along with tasty dips.
Kids are more likely to eat veggies when they can dip them in a tasty sauce or salsa. Some kid-approved options are peanut butter or any nut butter, ranch dip, guacamole, salsa and hummus.
While you're at it, stock up on other healthy snacks like yoghurt, string cheese and wholemeal crackers while limiting unhealthy choices in your pantry.
Further reading: 50 Easy recipes for healthy after school snacks.
4. Veggie variety
Variety is key when you hide vegetables in kids food!
The more options you present, the more likely they will find something they like. Some children need to try a new vegetable many times before they accept it, so try different types, textures and tastes.
Advice from Centre for Disease Control and Prevention is to …
"Wait a couple of days before offering the food again. It can take more than 10 times before you toddler might like it."
Try different veggies in soups, salads, main courses and desserts, and serve them along with food that your kid already likes.
5. Play with your food
Presentation is everything when you hide vegetables, especially for younger children.
Try making faces or scenes on a snack plate using vegetables. For example, cut up sandwiches into circle shapes, spread with cheese, and top with cucumber slices for eyes, a cherry tomato nose, grated carrots for hair and a slice of capsicum for a smiling mouth.
Pinterest has heaps of fun ideas to make your kid's meals appealing and appetising!
How to hide veggies in food for picky eaters (cont.)
6. Blitz the veggies
You can hide vegetables in kids food by pureeing them before adding to sauces, soups and foods that your child already loves to eat.
It's super easy to sneak in their 5-a-day into comfort food recipes like spaghetti or pizza. For instance, you can add grated leeks, carrots, squash and capsicum in pasta sauce for pizza, finely minced broccoli florets to mac and cheese, and zucchini layers in your lasagna.
7. Veggie pizza night
Make it a veggie pizza night and get the kids to decorate their own pizzas.
Try wholemeal pita rounds, cheese and a medley of colourful veggies for toppings: mushrooms, artichoke hearts, zucchini, bell peppers, broccoli, onions and olives. Toss finely chopped veggies into the pizza sauce for extra nutrition.
8. Veggie kabobs
A brilliant way to hide vegetables in kids food: veggie kabobs.
Kids love food on sticks! Marinade and grill chunks of mushrooms, corn, capsicum, zucchini and squash, then add them to your meat, chicken or fish skewers.
Further reading: 10 Sneaky ways to get your kid's to eat heathy food.
9. Veggie burgers and sandwiches
Kids love burgers and sandwiches, so why not sneak in some veggies when you make them?
If you make your burgers from scratch add grated vegetables to mix, as well as adding tomato and lettuce to the bun … the way their favourite fast food venue does it!
10. Start with small servings
It can be tough to hide vegetables in kids food if they are really picky eaters, but don't give up! Start with very small servings of a vegetable and mix it with their favourite food like pizza, spaghetti or another healthy food they love.
Last word on hiding vegetables in children's food
When introducing a new vegetable, involve your kids in meal prep as much as possible. Try different ways of cooking, like roasting, stewing, blitzing, mashing and grating (for patties and veggie balls) but use familiar flavours. This way they are likely to find a cooking style that they like. And even if they don't, make sure to praise your child for trying to eat veggies.