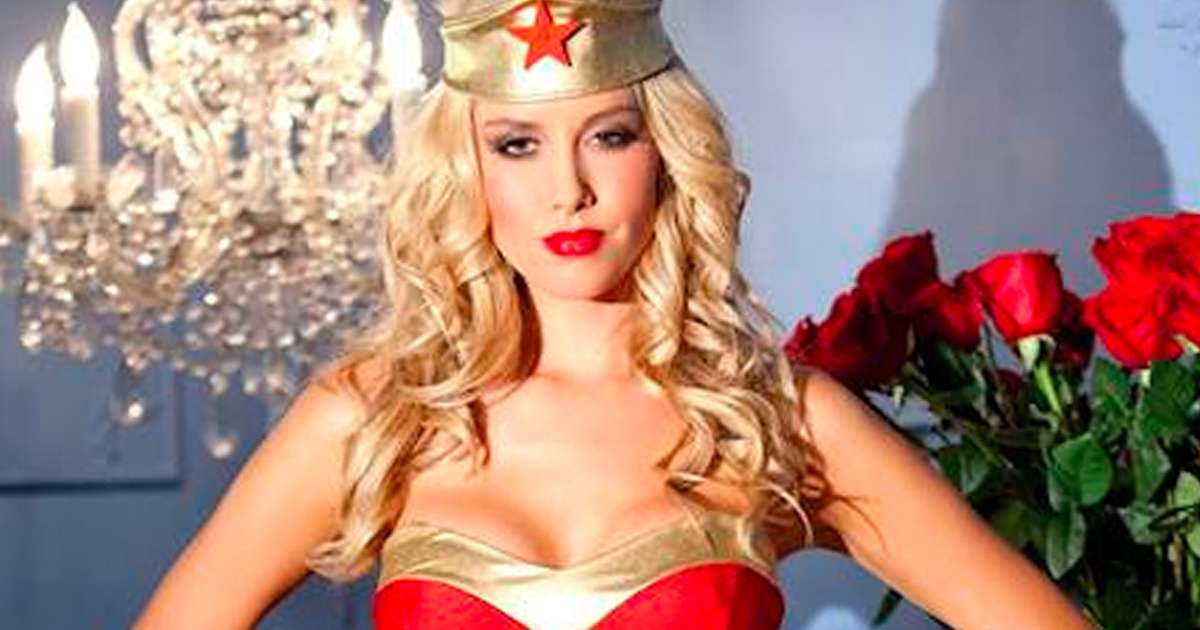 This article about sexy outfits was last updated in 2022.
It happens to all couples at some point … that moment when you realise your sex life isn't really doing it for either of you. And when it does, you have to think outside the box to liven things up and have some fun.
And there is no better way to get the lurve and laughter flowing than with a seductive outfit to fulfil you and your partner's fantasies.
If it's time for some rampant role play you'll love our list of sexy outfits to entertain in the bedroom.
One of the classic sexy outfits of all time gets even cheekier with this schoolgirl skirt and tie outfit from Lovehoney. You're sure to blow his mind in this erotic ensemble that features a pleated skirt with velcro closure for easy removal and mini collar and tie to show off your bare breasts. Add white knee socks and pigtails to complete the look.
We found this at: Lovehoney
It's time to get your confidence back in the bedroom and nothing is naughtier than a kitty cat that's up for anything. Slip into this lacy black kitty number from Costumes to unleash your inner animal. The sheer mesh reveals skin and the design hugs your curves and cinches your tummy. Flirty cat ear headband included.
We found this at: Costumes
Sexy outfits like this army major set are perfect for raunchy role play. This is the absolute best one we could find. It comes complete with all the accessories you need to start barking orders in the bedroom and get your wicked way.
We found this at: Costume Box
Greet your lover tonight wearing this cheeky French maid outfit and watch the sparks fly. Do your dirty deeds in a sheer mesh costume trimmed with white lace ruffles, criss-cross strap front detailing and cheeky little apron that reveals your bum.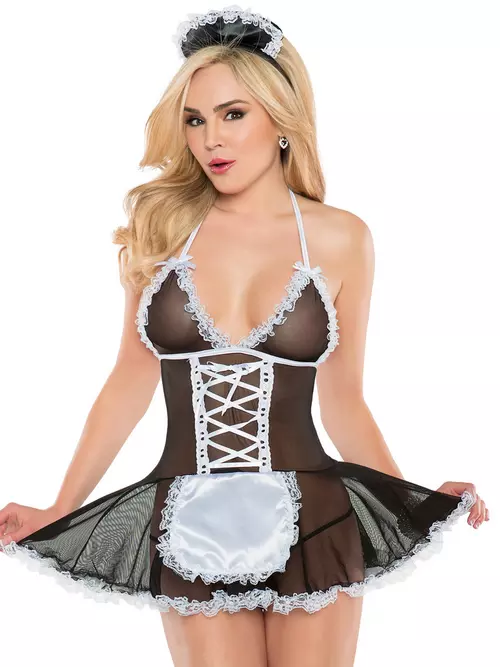 We found this at: Lovehoney
Sexy costumes to entertain in the bedroom (cont.)
We love empowering sexy outfits like this wonder woman costume from Costume Box. Show your lover who's boss in this ensemble that features star-spangled boy shorts and a bright red sequined tube top trimmed in gold. The shiny wrist cuffs and headpiece also make it perfect for Halloween parties.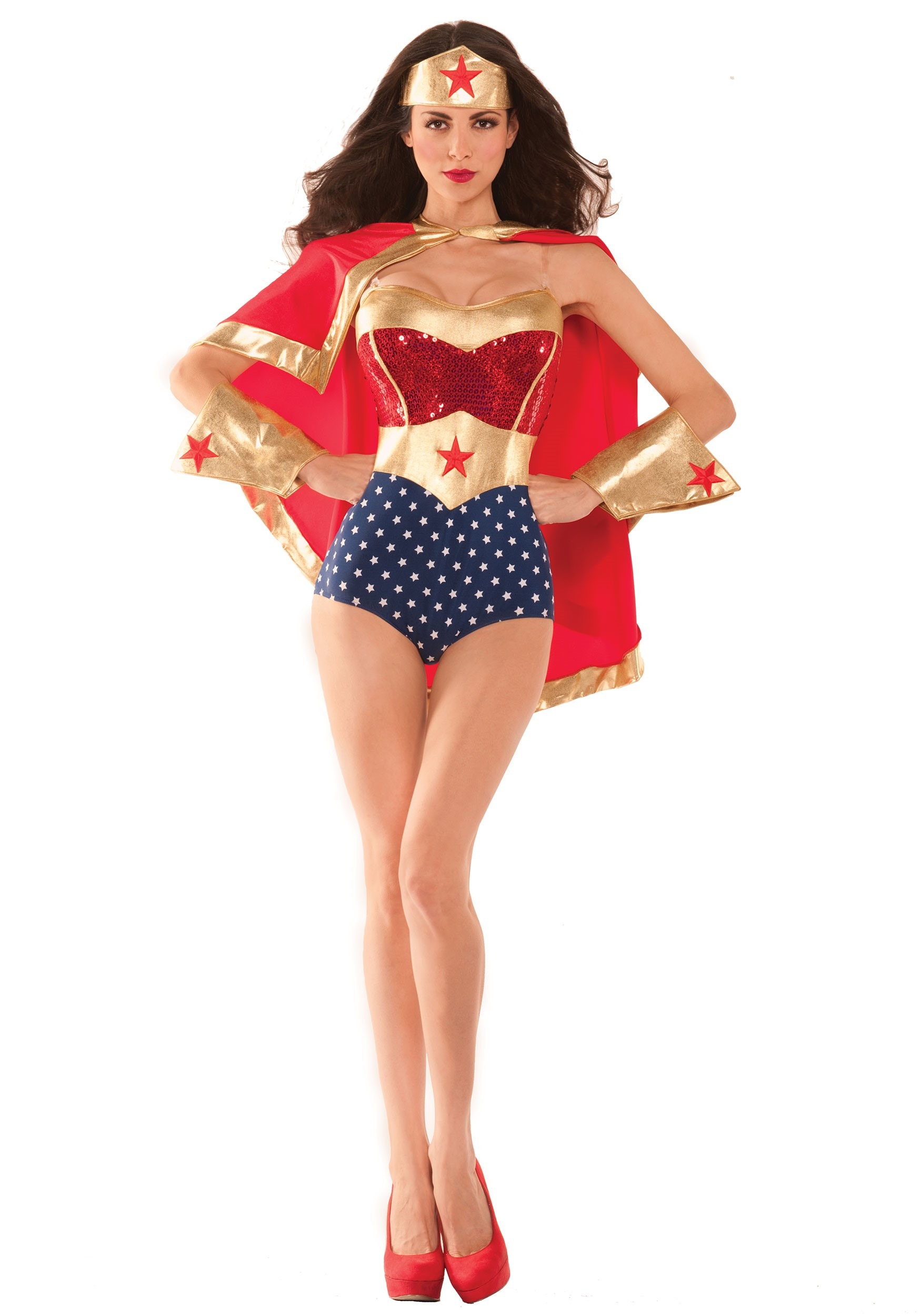 We found this at: Costume Box
Channel a 1920s flapper in all her seductive glory wearing this ultra sexy costume from Costume Box. Sequin details add oomph to the flirty fringed top and feather headpiece. Pair with long gloves and fishnet stockings to complete the show-stopping look.
We found this at: Costume Box
When you're in the mood for some jailhouse debauchery, the midnight patrol police office costume is just the thing. With a fishnet dress and matching G-string that leaves nothing to the imagination (black X pasties optional), your lover will beg to be taken in. Make sure to have handcuffs ready!
We found this at: adultshop.com
Our final favourite sexy outfits
Fulfill all his hot fantasies in one of the classic sexy outfits of all time: a sexy body bow that leaves nothing to the imagination. The bow is made from silky material that caresses your skin. Perfect for birthdays and anniversaries!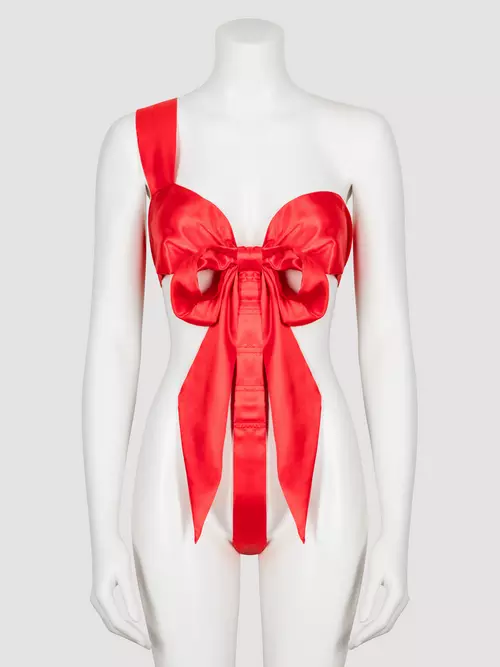 We found this at: Lovehoney
This sexy stewardess outfit from the Naughty Store is perfect for trips for two to cloud 9. The stretchy dress hugs your curves and reveals just the right amount of skin to keep your lover wanting more. Thong and cap included.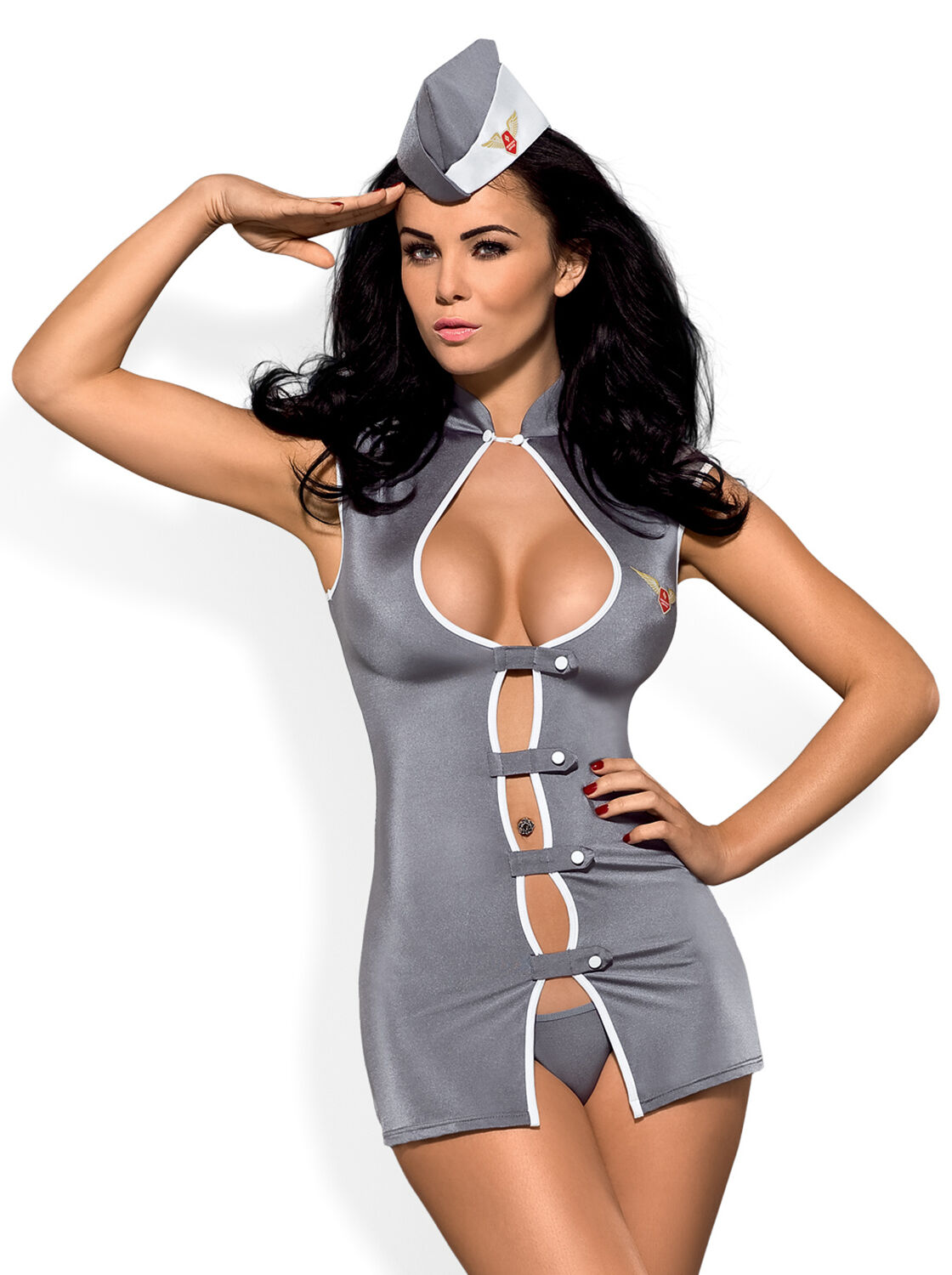 We found this at: Naughty Store
Live out your fantasy as a Playboy bunny in this sexy costume from the Naughty Store. The hot pink one-piece follows your curves while the plunging neck shows off your breasts. Bunny ears, wristlets and a bow collar complete the uniform.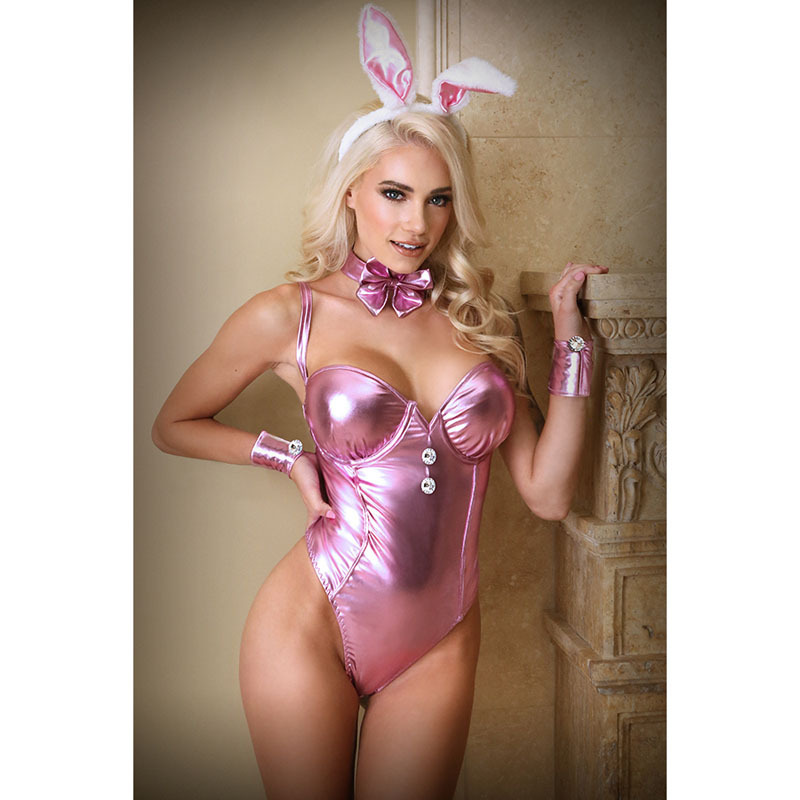 We found this at: Naughty Store
The lusty lieutenant is here to police love crimes. The two-piece uniform comes with a wraparound top with police badge, flirty matching skirt (thong included) and a playful police woman's cap. Now you can patrol the bedroom in sexy style.
We found this at: Wild Secrets
Our list of sexy outfits won't be complete without a captive desert princess outfit. Play the damsel in distress in a halterneck bra, side-slit skirt, gold thong and matching collar, cuffs and chains for hot fantasy role play.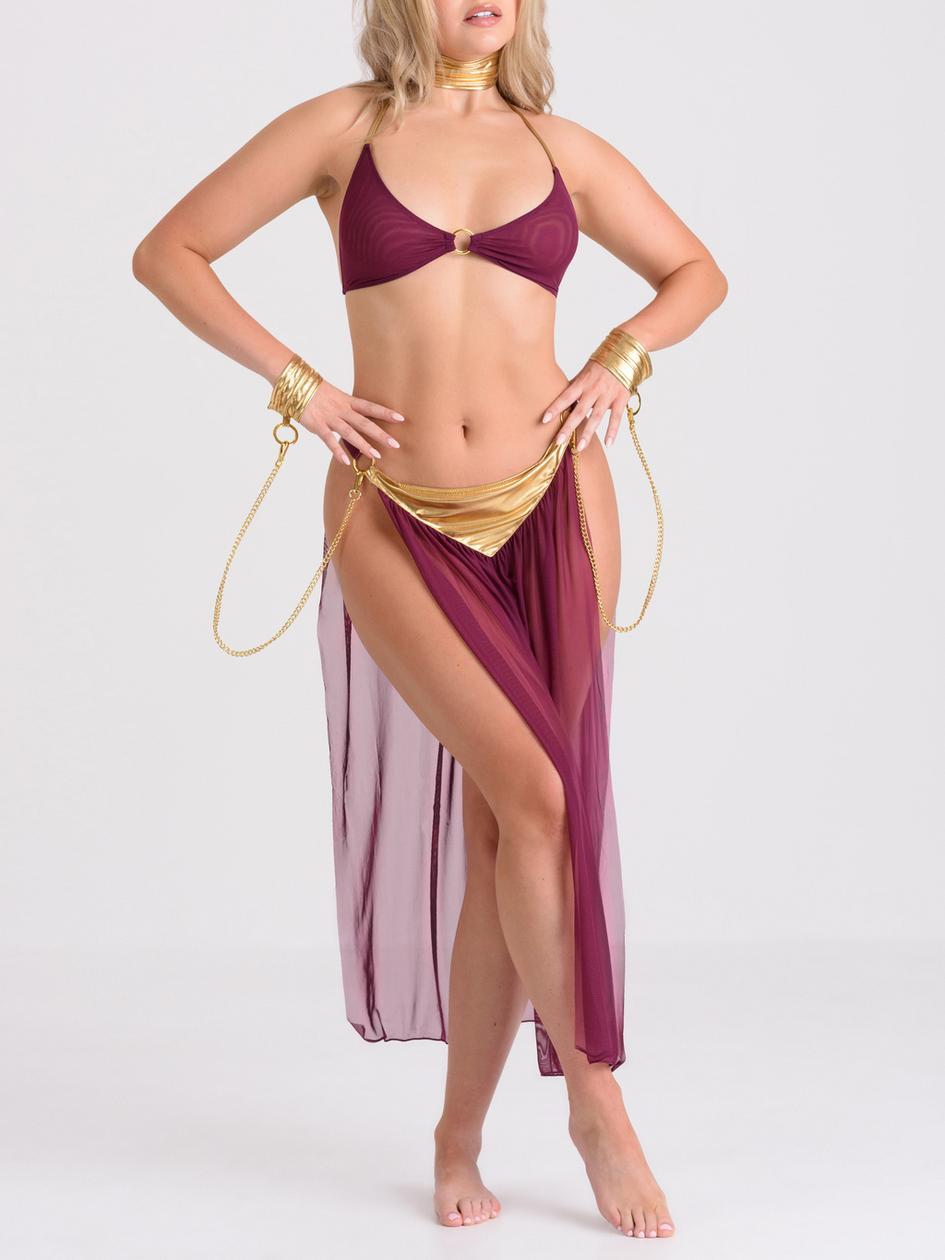 We found this at: Lovehoney