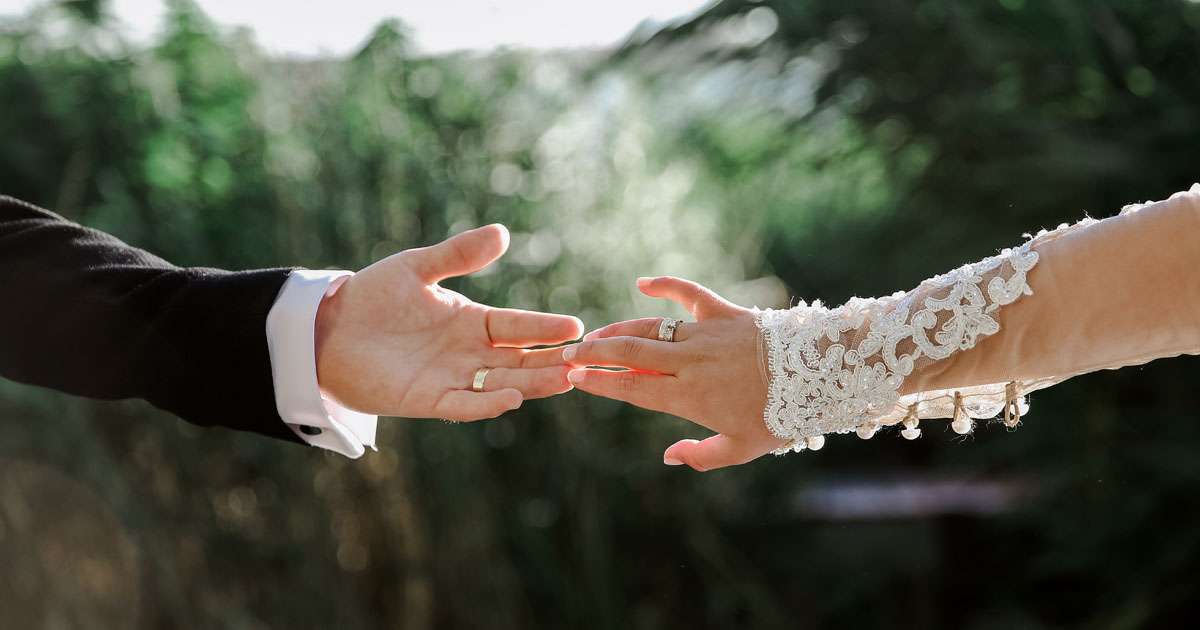 Getting remarried is a beautiful way to celebrate finding your life partner. It's also something that many people don't talk about. Traditional wedding planning includes ceremony aspects that count on the couple never having been married before. Now that you're ready for a new marriage, planning might seem challenging. Use these simple tips to gain a fresh perspective and enjoy every minute leading up to your big day.
1. Reflect on Your Previous Ceremony
When you think about your first wedding, what did you wish you had done differently? Which elements did you love? Your second wedding is a chance to personalize your big day and make it everything you want. The triumphs and mistakes made during your previous experience will make your upcoming ceremony better than you ever dreamed.
2. Consider Your Current Budget
If you got married at a young age, you likely had a tight budget. Now you might have more spending money or time to save. Think about what you'd like to spend on this ceremony and create an all-inclusive budget for everything you want to experience. Making your budget early will mitigate your stress because you'll know exactly what you can comfortably afford to include during your big day.
3. Think About a Wedding Planner
If handling everything on your own was a hassle last time, consider hiring a professional planner for your second wedding. They'll have experience with people getting remarried and have unique advice for you. They might also have industry connections with vendors that could save you time and money.
4. Minimise Your Guest List
Most people feel pressured to invite tons of people to their wedding. Part of that pressure happens because your wedding feels like a once-in-a-lifetime event, but your second wedding is much different. After talking with your fiance, you can trim your guest list to include only the people you hold closest to your heart. A tighter guest list will create a micro wedding, which is much easier to plan and feels more intimate and less performative.
5. Rethink the Standard Traditions
Wedding traditions celebrate a couple's first ceremony. You don't have to include them all during your second wedding if they feel awkward or unnecessary. It might feel strange to have your father walk you down the aisle or host a bridal shower. Skip any traditions you won't enjoy and you'll have more time for things that make you excited to celebrate the love you share with your future spouse.
6. Add New Ceremony Elements
There are a few new things you can add to your second wedding. Time has passed, so people may have passed away who attended your first ceremony. You can include a table with their pictures and include a touching statement about them in your ceremony so they feel like they're part of the crowd.
You could ask your children to fill roles like the flower girl or ring bearer. They may not have been there for your first wedding, so think about how heartwarming it would be to have them by your side during your big day.
Talk with your fiance about how they'd like to do things differently for your wedding. Have fun throwing around ideas to make your ceremony unique to this phase in your lives.
7. Wear Something Different
Brides often stress about what they'll wear down the aisle. Their dress symbolises many things through the colour and cut that may feel right for a second wedding. You don't have to wear a dress if it doesn't fit your wedding dreams. Look for something different that matches your personality.
Women who get remarried sometimes pick a bridal jumpsuit or a skirt and crop top combination. You can show off more skin if that's your style or find a bold print that's as fun as your wedding. Do whatever feels right for you and skip the big wedding dress if it doesn't interest you.
8. Invite the Most Supportive People
You might have a few ex-family members and friends to think about while making your guest list. Maybe they picked sides during a rough divorce. They might make passive-aggressive comments about your upcoming nuptials or judge people who get remarried.
No one should be at your second wedding if they'll make you uncomfortable. You should only experience happiness during your big day, so leave them off the guest list. You'll be glad you did when you can look back on a day where you felt total joy and made only positive memories.
9. Talk About Registry Options
Wedding registries are supposed to help the newly married couple start their life together, but you might already have everything you need. You don't need to create a registry for dishware and towels if you don't want anything. Many remarried couples opt for a donation link so they can travel on their honeymoon or pay off debt for a stress-free financial life. It depends on what you and your fiance want to do together.
10. Include Anything that Sounds Fun
You may have planned your first wedding to include things your family members or friends wanted to do, like certain traditions, songs or speeches. Your second wedding should be all about celebrating your newfound love. Think about what sounds fun and see if it can happen on your wedding day. Taco food trucks, dance-offs and customised wine bottles are only the start of ways you can make your wedding a blast.
Getting Remarried? Ditch the Wedding Stress
Anyone who's getting remarried shouldn't have to dread wedding planning stress. Use these tips for your upcoming ceremony to make it everything you ever wanted. You'll kick off your new life with your partner by forming incredible memories with all of your favourite people.