Co-parenting tips I wish I knew 10 years ago.
There's an odd twist of irony, once the ink has dried on the divorce decree. There might be a sense of relief, a feeling of closure, maybe even the feeling that we can finally exhale – especially since we often don't realise we've been holding our collective breath for that long.
The twist: Now that you're no longer married to your kid's other parent, you still have to work together to raise him or her. And let's be honest, there's a reason you're no longer married, right? And yet the goal is to find enough common ground in parenting styles, shared values and goals, and most importantly, a foundation built on an unwavering love for your children that any tension or drama is minimised.  
Spoiler alert: This phase is all about finding 'the new normal' as fast as humanly possible. There will be plenty of practical elements (along with emotional, mental and even spiritual) to this. And quite a few of those "to do's" early on in the newly single mum/post-divorce phase have to do with creating some structure to how you co-parent. Even for those of us who might not love structure (ahem…. myself included) trust me: Ten years in and I can tell you without a doubt, the structure makes all the difference.
Here are my co-parenting tips I wish I had know from the start.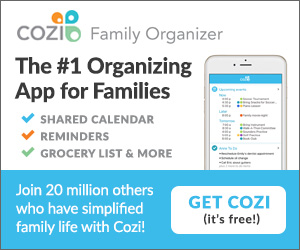 CO-PARENTING TIPS I WISH I KNEW 10 YEARS AGO
Emotional & Mental co-parenting tips
Do all of the internal work that you can to try to get to a neutral place – preferably with a positive spin.
You can recognise that you're no longer partnered together and the marriage has gone up in flames. But if you can find the place to say, 'I trust my ex is doing the best he/she can with all the resources available. I know my child is well-loved and cared for, even when it's not me doing the caring in this moment,' I promise you that the tension starts to dissolve on its own.  
Working with a co-parenting coach or a mediator is a great way to get to this place of neutrality, and possibly even to do so together, if you're having a hard time getting there on your own.
Practical Tools for co-parenting
I've found third-party tools to be a lifeline – not only to take the pressure off day-to-day communication, but also to have something outside of yourselves to refer to.  
For example, consider using a shared calendar for everything related to the kids.
From doctor's appointments to after-school activities, a shared calendar can eliminate the constant juggling of details and ensures everyone is on the same page. (And when the kids are old enough, they can take on the responsibility for populating the calendar themselves with their schedules – lifesaver!)
If your custody schedule changes often like ours does, you might want a shared spreadsheet to track days. I travel often for work, and thankfully the kids' Dad and stepmum and I are able to be flexible with each other. We have 50/50 shared custody agreement and our spreadsheet has three columns: the agreed schedule, his suggestions/requests and my suggestions/requests. This tracks our actual day count, between our regular schedules, holiday time and any vacation time we use, so we always have the shared goal of ending up with an equal split. Once one of us has made a suggestion and the other has approved it, the "agreed upon" column and the shared calendar is updated.
It seems like a tedious process but it has spared literal hours of scanning emails or text messages to recall the original or the changes. When it comes to co-parenting tips, this is one of the best.
Along the same lines, using a third party tool an expense-sharing app can be a great way to minimise stress. It's funny how money conversations can still stir the pot of tension, and very quickly at that. Having an agreed upon split of shared expenses – usually identified in the legal process by way of varying income levels – and then using the app to upload receipts and request reimbursements makes it easy to keep it all black and white.
Social media and co-parenting tips
The final point on my list of co-parenting tips is to plan for social media. Was your split amicable enough to remain "friends" on social media? The upside here is that you can tag each other to share experiences vicariously with each other. The downside though is that it can easily become a point of contention, one in which jealousy can run rampant, undermining the "neutral to positive" perspective that we want to work with as our very foundation in co-parenting. Take some time to sit with your own thoughts and emotions in this decision.
Remember that none of the decisions you are making right now is permanent (perhaps with the exception of getting a tattoo – again, yup, that was me). Trust yourself to make the best decision you can, in this moment, with the information you have. You can always make a new decision once you have new information (and/or experience.) Take the "long game" approach and give both yourself and your ex grace, time, and space to figure this out. You're still in this together, and that can be a great thing.