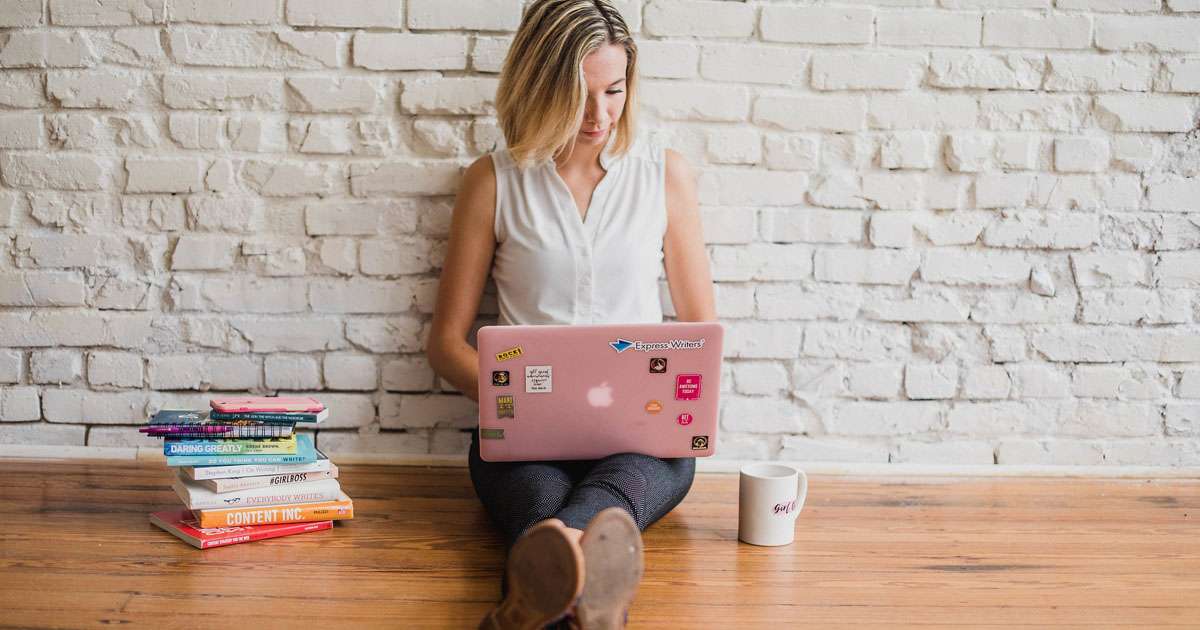 This article about best paid surveys was last updated in 2022.
Doing online surveys can be a nifty way to make money. Not that we suggest you give up your day job, but earning a bit extra on the side is always a bonus.
Not all online survey websites are equal though. Some offer cash, others vouchers. Many offer friend referrals, which can be just as lucrative as doing the surveys. And their size and reputation will dictate the amount and the quality of surveys they have for you.
When you join an online survey website, you will need to provide information so they can match you with the right surveys. This includes age, postcode, marital status, how many kids, type of work etc. Based on the details you provide, they will send you appropriate surveys. This way, if you are a low-earner, they will not send you a survey about diamonds or 5-star hotels, and vice versa. Moreover, students can make extra money to pay for essay if they don't have enough money for such services.
With this in mind, here is our list of best paid surveys in Australia to earn money or rewards.
If paid surveys are not your thing, or you want more work from home ideas, take a look at this article: 21 Ways to make extra money from home.
Best paid surveys in Australia
AttaPoll's app is highly rated on Google Play and Apple compared to other paid survey apps. Reviewers like that the app is easy to navigate and payouts are quick. There are a lot of surveys to choose from, and you can decide how many you want to receive each day or week. You can even choose the length of surveys you want to be invited to. They pay in cash through a number of hubs or you can opt for a gift card, with a minimum withdrawal of $4.50. They also have a great friend referral program where you earn extra credits and a percentage of the earnings of the invitee.
Earning per survey: Less than $1 on average, actual payout depends on survey length
Form of payment: PayPal
Minimum withdrawal: Revolut – 4.5 AUD, Donate – 4.5 AUD, Paypal – 5 AUD, Gift card – depends on the card
Friend referral program: AU referrer gets 10% of the earnings of the invitee and 1 AUD for each invitee. Invitee gets 1 AUD for signing up with a link/code.
Prize Rebel has been around since 2007 with $19 million in cash and rewards redeemed since then. It's free and quick to sign up, and there are many ways to earn rewards: answering surveys, watching videos, completing offer walls and tasks and through referrals. The website offers hundreds of rewards, mostly in the form of gift cards from brand names like Amazon, Target, Coles, Woolworths, Starbucks and iTunes. Points can also be redeemed through PayPal and ACH bank transfer. Reviews say that payouts are fast (about 24 hours) and there are plenty of surveys, but be prepared for frequent rejections.
Earnings per survey: From $0.50
Form of payment: Direct bank deposit, PayPal cash, electronic and physical gift cards (Amazon, eBay, Target, Starbucks and more), game cards
Minimum withdrawal: $2 for Amazon gift cards and $5 for other rewards
Friend referral program: Earn between 20-30% (based on account level) of what your referrals earn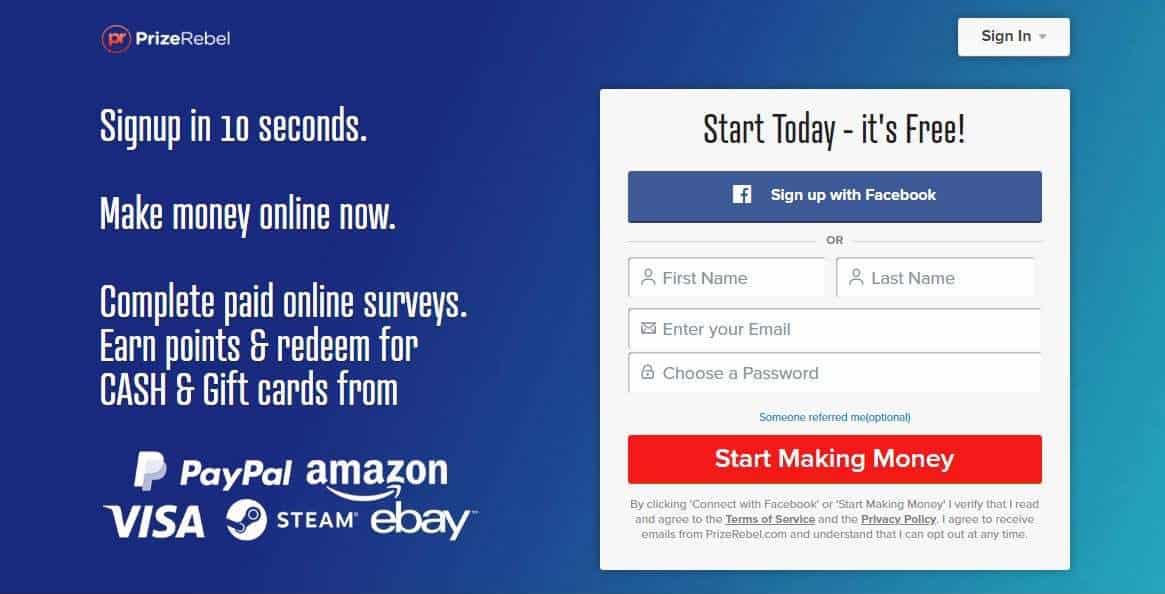 Octopus Group is one of the highest paying survey sites, letting you earn $4 to $8 per survey. People love that earnings are in cash and can be transferred directly to their bank accounts. While some say they don't get too many offers, the ones they did get were high paying. To boost your earnings, ask your friends and family to sign up via a referral link.
Earnings per survey: $4 to $8
Form of payment: Transfer to bank account
Minimum withdrawal: $20
Friend referral program: Earn up to $20 per friend who joins and completes surveys
With over 3 million global members, MyView is a popular platform for earning rewards by taking surveys and entering contests. This Aussie version of I-Say lets you answers polls about trending topics and enter a lottery to win $2000 MyView points each month. Their parent company, Ipsos iSay, conducts more that 70 million interviews a year. Members get 4 invitations to answer surveys each month, with each survey taking around 10-30 minutes to complete. The points you earn can be traded for vouchers, physical gift cards and donations to charity. No cash rewards available at the time of this writing, but make sure to check their website for updates.
Earning per survey: $1 to $3
Form of payment: Vouchers, physical gift cards, charitable donations
Minimum withdrawal: $10
Friend referral program: Invite friends to join Ipsos iSay and earn 300 points for every successful referral.
Triaba is a paid survey company that has survey panels in 86 countries. Sign up is quick and easy (make sure to provide as much information about yourself as you can to increase your chances of getting survey invites) and most people will get their first survey in 2-3 weeks. Triaba's payout per survey is relatively high and you only need $8.50 in your account to cash out via PayPal. The number of surveys you get per month depends on things like your age, interest and location.
Earning per survey: From $0.5 to $6 or more
Form of payment: PayPal, Amazon vouchers and G-Codes
Minimum withdrawal: $8.50
Friend referral program: NA
Online surveys to earn money or rewards (cont.)
Swagbucks is not strictly a paid survey company, although they do offer rewards for taking surveys. There are multiple ways to earn money with Swagbucks, like watching videos, downloading apps and playing games. Pay out per survey is not the highest, but there are so many other ways to earn money that it's worth signing up even if you're just an occasional user.
Earnings per survey: $0.60 cents to $1.20
Form of payment: PayPal, gift cards, coupons, Amazon vouchers
Minimum withdrawal: $5
Friend referral program: Earn 10% of the referral's earnings (no limit)
Toluna is one of best known online survey websites. The company runs other survey programs like Give Us Your 2 Cents. They work with market research companies that create the surveys, which usually take from 15 to 20 minutes to complete. It's free to sign up, and you can earn from $1 to $3 on average per survey. We like that there are plenty of offers available, although actual earning opportunities may vary based on your profile information.
Earnings per survey: $1 to $3, up to $15 for some surveys
Form of payment: PayPal, e-vouchers and Toluna points
Minimum withdrawal: $5
Friend referral program: Earn 500 points per referral


Survey Rewardz is a market research firm that lets you join for free. People as young as 13 can sign up. We like that surveys are available daily and there are multiple options to cash out, including Visa and Amazon gift card. Each survey pays from $0.50 to $5 depending on the length of the survey. Complaints about Survey Rewardz are usually related to accounts being closed without warning and limited earning opportunities.
Earnings per survey: $2 on average
Form of payment: PayPal, Payza, cheque, Amazon gift card, prepaid Visa gift card
Minimum withdrawal: $1 for PayPal cash out
Friend referral program: Earn $3 when your referral earns $3 plus 15% commission on all surveys your referrals complete
My Opinions is a popular survey site in Australia. While user reviews are mixed, people like the number of surveys available and opportunities to earn. You get from $0.10 to $4 on average for each survey. Longer surveys generally pay more but are also more difficult to get. We like the fact that you still get points even if you get screened out before completing the survey. Besides cash, My Opinions also offers gift cards, coupons and prize draw entries.
Earnings per survey: $0.10 to $4 on average, actual earnings depend on survey length
Form of payment: PayPal, gift cards, coupons, sweepstakes entries
Minimum withdrawal: $10 for Flexi eGift card, $20 for PayPal cash out
Friend referral program: Earn up to 500 points (referrals must complete at least one survey)