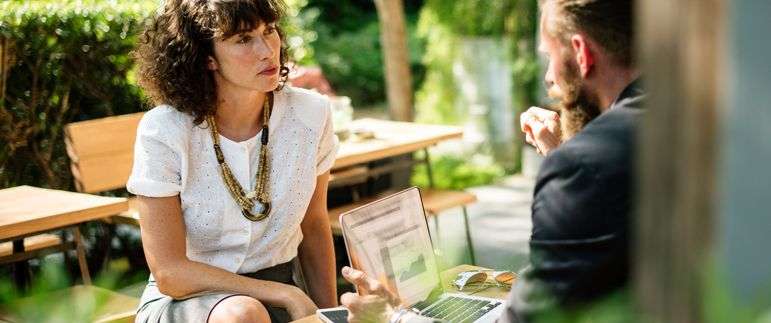 One of the most common myths surrounding separation and divorce is that you need a lawyer – you don't!
If you are looking to save money on your divorce, you have several options, let me explain them to you.
HOW TO SEPARATE WITHOUT A LAWYER
Do your divorce yourself
Depending on your level of cooperation with your ex, this option is entirely possible to organise your divorce yourself. If you are able to communicate amicably with each other to agree on the split of the family's net assets (what you own less what you owe) property, and child custody arrangements, you can lodge the necessary documents with the Court yourselves, saving yourselves a lot of money.
The main disadvantage to this approach is that it may take a long time, especially as it relies on you having a civil relationship with your ex.
Divorce using a lawyer
There are circumstances where you do need a lawyer for a divorce or separation, usually where there are situations concerning child custody disputes and abuse. In the case, it is really important that you understand how to choose the right family lawyer for you.
However, if this does not apply to you, it is important to know that a lawyer can only act for one party, so that often means engaging two lawyers (one for you, one for your ex), which doubles the cost and further reduces the share of net assets to be split. Lawyers also often pay (which means you pay) accountants and other financial experts to compile a list of your assets which further increases the costs you will need to pay. Recent studies show that the average cost of separation and divorce using lawyers is approximately $50,000 for each party.
There are many great family lawyers out there, but there are also many unscrupulous ones whose business model is to drag things out for as long as possible so that your family's net assets end up in their pockets rather than yours.
Use Divide for your divorce
Divide are Chartered Accountants who help you step-by-step through the separation and divorce process. Divide believes the process is primarily an administrative and financial one which we are well suited to.
Divide acts for both parties and helps you work together to agree on a split of your family's net assets, as well any many other decisions that need to be made during the separation and divorce process. All information is shared equally between the parties so that everything is transparent and one party is not disadvantaged. If you do not want to be in direct contact with each other during the process, it can all be done on email. We can also handle clients all over Australia – you do not need to be in Brisbane.
Because we are not lawyers, we will not give you legal advice. But our experience in helping many couples through this process means that we understand the many issues that couples face during this time and can guide you through them.
Divide are focused on getting you through the process as quickly as possible for as little cost as possible. Should you be unable to reach an agreement, we can refer you to some excellent mediators to help with this final step. The advantage of this is that the bulk of the work (compiling all of the financial information) will already be complete.
Divide's approach of acting for both parties means that we are significantly cheaper than lawyers. Depending on how quickly you can provide your financial information to us and how much of the work you do yourself, the whole process can cost as little as $5,000-$10,000 (+ court lodgement fees of approx $1,000) for both of you.
You can decide at any stage of the process to which steps you would like Divide to do and which ones you will do yourself (thereby reducing the cost).
The steps involved when using Divide are as follows:
Step 1         
Meet/speak with Divide and receive pragmatic financial advice suited to your situation.
Sign an engagement letter.
Pay a small deposit ($$).
Start collecting your financial information.
Step 2
Provide Divide with detailed financial information for each party.
Detail any other issues for consideration such as future needs, earning capacity of each party and the impact of children (if any).
Agree a % and asset & liability split.
Step 3
Document and sign what has been agreed.
Pay balance owing to Divide.
Lodge with the Family Court.
Step 4
Wait for review and approval by Family Court.
Once approval is received, complete practical matters related to the settlement (such as transferring superannuation/loans/property to the other party).