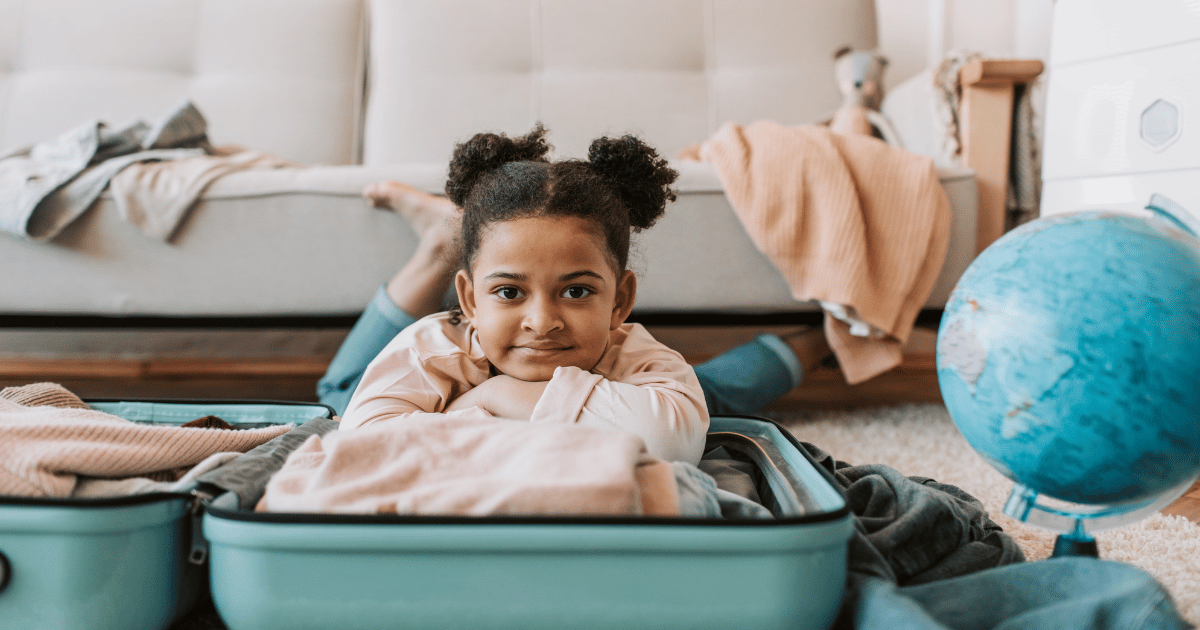 Leaving the house with toddlers can be challenging. Just a day out at a local attraction involves packing favourite toys, food, drinks, spare clothes, nappies, sun cream, insect repellant, a first aid kit, jackets and umbrellas.
So it's no surprise if the thought of taking your kids halfway around the world to visit Europe fills you with horror.
Thankfully, kids are surprisingly resilient and by planning ahead and being flexible, you can have a really great family holiday.
Planning
Being a parent means that you are already an expert planner so first, decide where you are going to go and how you are going to get there. Once you've chosen a country to visit, start planning whereabouts in that country you want to stay. Try to pick somewhere with a good balance of the things that you want to see and do and that your children will enjoy too.
Booking overnight flights or ones that correspond with nap times will help you to keep your toddlers in a routine that is closer to what they are used to. Equally, if you need to switch flights, try and get a layover with a period that allows you plenty of time to transit between gates and doesn't clash with a scheduled nap time, as carrying a sleeping child and all of your baggage will not make for an enjoyable time.
Whatever time you need to be at the airport, plan to be there an hour sooner! We all know kids hate waiting around but you can fill their time once you are in the right place with food, books, toys or even just a spot of people-watching. What you can't do is magic up more time if you hit traffic or are late leaving home because someone can't find the toy that they can't live without.
Once you arrive, keep your schedule loose – accept that you won't be able to do everything that you want to do and make sure to allow for downtime. Your kids will find the excitement of travel very tiring and are unlikely to be able to do as much in a day as they would back home in a familiar environment.
Food
We can't over-emphasise just how important it is to ALWAYS have food on you. Hungry kids are stroppy kids, and especially when you're travelling, you need to pick your battles. Check with your airline to make sure that your snacks and drinks will be allowed in the airport and on the plane. Having something to eat whilst the plane is taking off will help your children to equalise the pressure in their ears.
Once you arrive in Europe, stock up on some new favourites – pre-wrapped options that will keep at ambient temperatures are ideal to stick in a handbag, rucksack or pram and hand out as needed.
If you plan to eat out whilst abroad, always make sure you pre-book. Not only will this guarantee you a table at a convenient time, but if you want to get some special holiday snaps at a child-friendly location from our most Instagrammed restaurants list, pre-booking will be essential as these destinations often fill up fast.
Safety
Traffic in most European countries (apart from the UK) drives on the right side of the road so always ensure that you are safe crossing the road, or confident driving on the "wrong" side of the road if you decide to hire a vehicle whilst abroad. If you hire a vehicle, make sure that it is fitted with a child seat that is appropriate for your child's weight, height and age. If you haven't brought one from home, then make sure that the one provided is in good condition and properly secured.
Hang onto your child whilst abroad – a curious toddler can get into trouble in a matter of seconds and losing a child abroad is a terrifying experience, even if they are only ten feet away staring at a pigeon. You may choose to put reins on your child or keep them secured in a sling or pushchair, but if they are free-ranging, you could attach a note with your telephone number and the address of your hotel to your child, just in case.
Summary
You can have an amazing time exploring Europe with your kids if you plan appropriate destinations and activities, allow extra time, and always carry food.