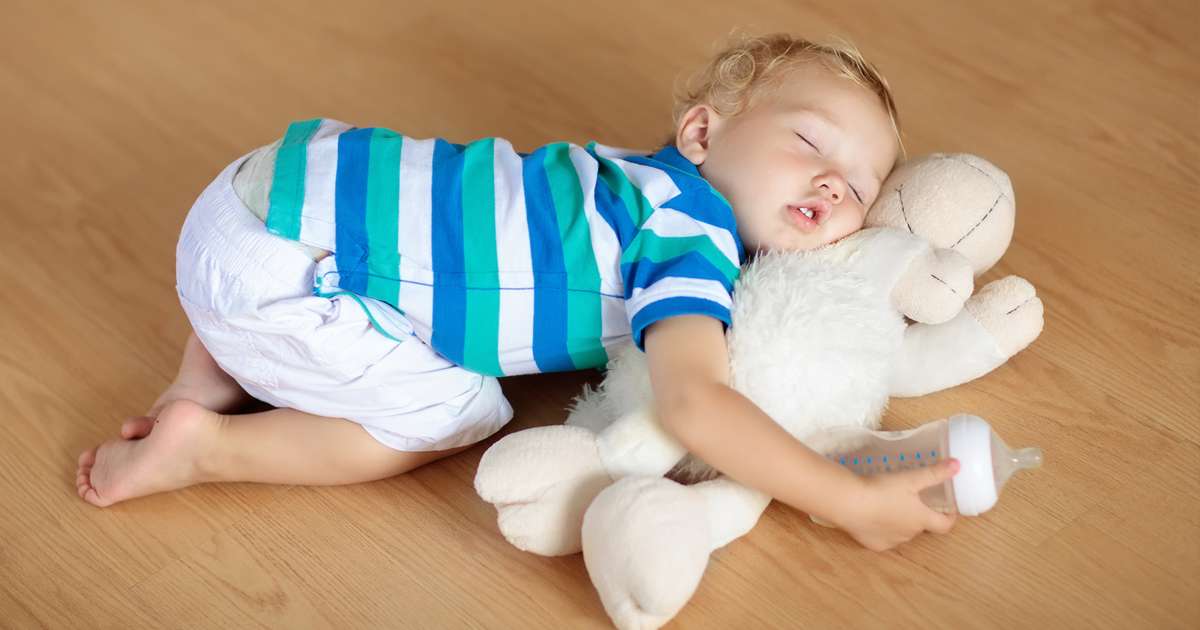 The age-old question of how to make your kids sleep well?
I get asked it on almost a daily basis. Unfortunately, most kids missed the memo about how great a sleep-in is. Oh, how we all dream of those lazy Sunday morning's in bed! As mum's we all need a good night's sleep, but don't worry as we can definitely teach our children to sleep well. This is how to do it.
HOW TO MAKE YOUR KIDS SLEEP WELL NOW … AND FOR THE REST OF THEIR LIVES
WHEN TO START TEACHING KIDS TO SLEEP PROPERLY
The moment we bring our baby home from hospital we begin on the task of helping our kids sleep well.
No, I am not talking about crazy routines and making your little baby cry it out. Instead, I am talking about teaching your little baby healthy sleep habits. This is things like sleeping your baby in a dark environment after 4-weeks of age, as this will help with the production of the hormone melatonin. Or sleeping them in the same place, swaddling, white noise, comforters (when age appropriate). Then as they get a little older, we begin resettling our babies over and over, as this is how we teach linking of sleep cycles.
AVOID YOUR CHILD GETTING OVERTIRED
Helping your child avoid becoming overtired will definitely help when trying to settle and resettle your little one.
And how do you help them avoid becoming overtired I hear you ask?
Working with age appropriate awake times. As your baby grows, as does their awake time. Did you know, you will get the same issues trying to settle an overtired child as you do with an under tired child? Finding that perfect awake time for your individual child is crucial because it will assist them getting to sleep easier, but also help them sleep more soundly.
THE IMPORTANCE OF ROUTINE AND CONSISTENCY
A lot of people will cringe at the word routine. But, truth be told, babies and children are creatures of habit, they like to know what to expect next. Then, as they get older, it gives them a sense of being all grown up, because they know what to do next all by themselves.
Another hugely important factor is 'consistency'. Think about it, if your child is starting their day at 7am one day and ending it at 9pm, then the following day they are starting their day at 9am but ending it at 8pm. That is a lot of mixed messages isn't it?
Having some sort of guidelines in place around kids sleep and eating will set them up for a lifetime of great sleeping. As your little one gets older their day-to-day 'guidelines' will change.
I find one of the biggest and most challenging times for parents can be around 2-years of age. Parents will often find that their child will go through a regression at this time, no matter how well they were sleeping previously (Don't worry it's not all kids).
HOW TO HELP 2 YEAR OLDS SLEEP WELL DURING A REGRESSION PERIOD
Remember that key word from earlier? Consistency.
It can get a little annoying after a while hearing that word so frequently huh? But we all know how stubborn a 2-year old can be, which is why us mum's need to stay consistent with our approach.
Here are some tips to help young kids sleep well:
Don't believe your two-year old when they start telling you they don't need a day nap anymore, they do
If they miss a day nap here and there, that's ok, you're not going to break your good sleeper, but keep encouraging them to have it
If you can, avoid moving them from the cot for as long as possible! The longer they are contained, the better. Trust me.
As your two-year old begins to learn the new trick of prolonging bedtime, they are amazing at using excuses that you did not even think were possible. So, have a plan. Inform your child of what will be happening with your plan. Allow them that one last drink and to say goodnight to their toys, then its goodnight.
And remember mums, be consistent, otherwise these tiny people, will find any little inconsistency and run with it. Probably quiet literally too.
HELP YOUR CHILD SLEEP WELL AS THEY GET BIGGER
Then we finally have our big kids. Oh, aren't they a hoot! These guys are the real boundary pushers! From 3-years onwards, these little guys can really ramp it up. Some kids will no longer have a day nap anymore.
Ensure they are in bed nice and early. It is just as important now, as when they were younger to avoid them becoming overtired. Consistent bedtime routines will really assist this. Dinner, bath, book, sip of water, toilet and bed.
FINAL WORDS TO MAKE YOUR KIDS SLEEP WELL
So, as you can see, each stage from newborn to young child has its challenges, but I think you can already tell what I will say next. Consistency is what will get you and kids on the right track for sleeping well. Whether that be a strict routine, a loosely followed guideline or only sticking to a bedtime routine, ensure what you are doing, is done in the same way, each day, day and night.
Also remember that each child is an individual, they are not robots. So what works for one kids sleep, whether that be a sibling or just a friend's kid, it may not work for another. Always go by your child's temperament and what works for you and your family.
You've got this mumma's!