This article about kids Halloween games to play at home was last updated in 2021.
There are lots of reasons to stay home this Halloween. Whether it's a pandemic lockdown or a choice to keep your kids safely off the streets and away from strangers houses, here are some great kids Halloween games to play at home.
Staying home can be frightfully good fun!
Further reading: Frighteningly fun alternatives to trick or treating.
12 Kids Halloween games to play at home
1. BEANBAG TOSS PUMKINS
Pumpkin carving + beanbag toss = endless fun. Grab some pumpkins, remove the insides, and use the handy template to trace and cut a face onto each pumpkin. Stack two pumpkins on top of each other, securing with skewers if needed. Now you're ready to toss the beanbags into the pumpkin mouths.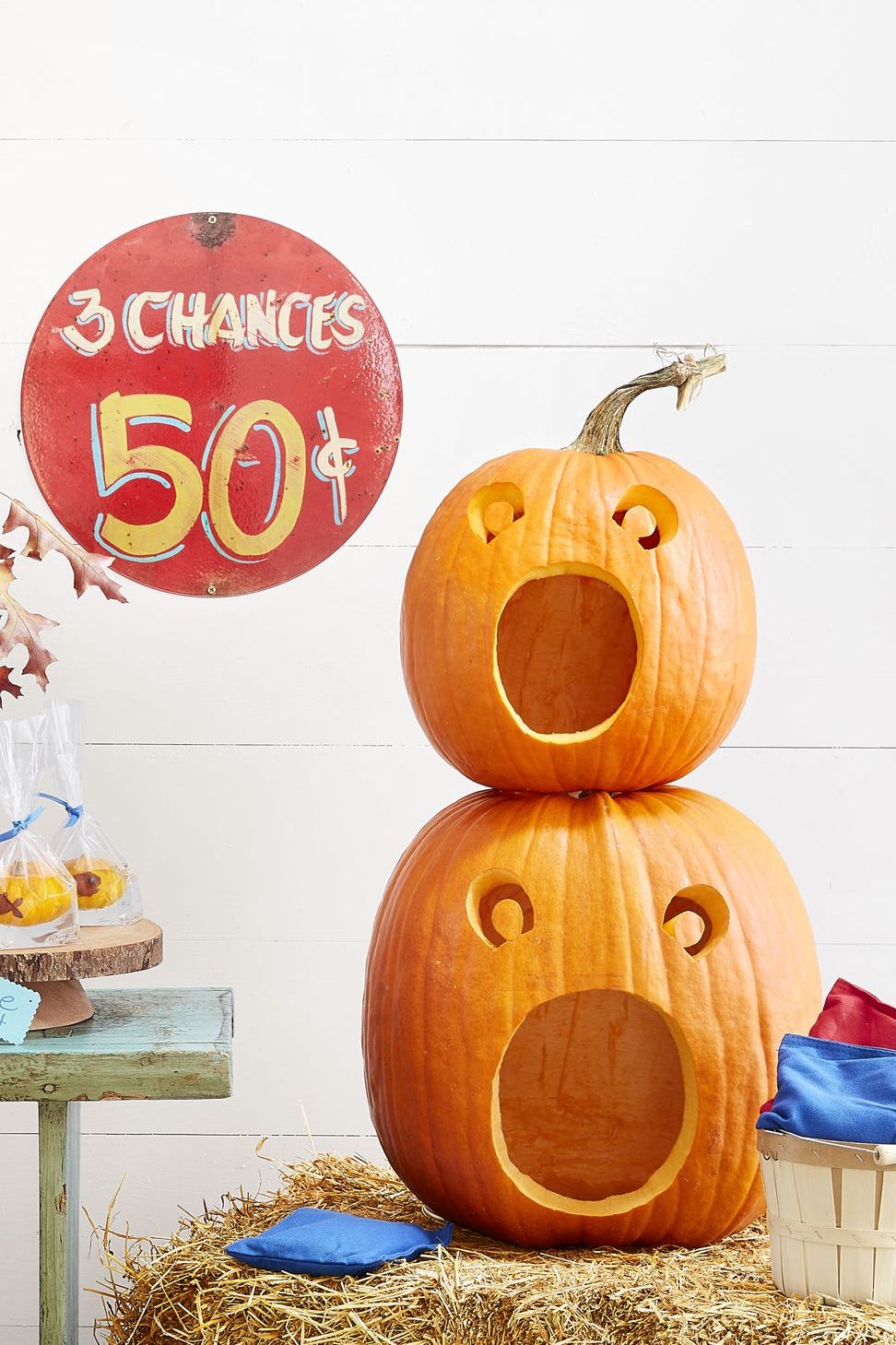 Source: Good Housekeeping
2. TOILET PAPER MUMMY
We love Halloween games that are super easy to set up like this toilet paper mummy game. You'll need several rolls of toilet paper and teams of 4-5 kids. Each team picks a kid to be the mummy and the first one to use up all their TP wins.
Source: Sugar Beet Crafts
3. HALLOWEEN SCAVENGER HUNT
Classic Halloween games like this scavenger hunt are always great fun. Use the free printable template below (clue cards and location cheat sheet included) to get the party started in no time, or customise it to your heart's content … add more clues for older kids or make it easier for little ones.
Source: Play Party Plan
4. PIN THE STEM ON THE PUMPKIN
Here's a Halloween game that puts a seasonal spin on a classic. Cut out pumpkin shapes (pumpkin and stems) from tracing paper and stick them on cardboard. Place your cutouts around the house and play it like Pin the Tail on the Donkey, with the kids blindfolded.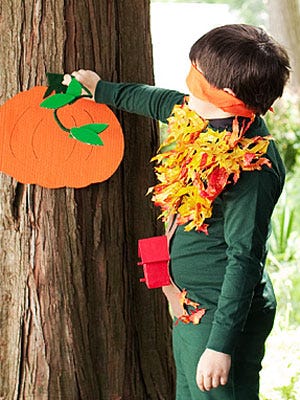 Source: Womans Day
5. HALLOWEEN BINGO
No list of Halloween games would be complete without Halloween Bingo. Use the free printable template by Artsy Fartsy Mama that's all Halloween pictures … perfect for younger kids. Laminate the cards and pieces so you can use them next Halloween!
Source: Artsy Fartsy Mama
HALLOWEEN PARTY IDEAS (CONT.)
6. BOBBING FOR DONUTS
Swap the apples for donuts this year for a more exciting Halloween game. Hang a bunch of donuts from a tree or pole and let the kids go to town. If you want a healthier alternative to the sugary treats, bake up some muffins or use pieces of fruit.
Source: Trend Hunter
7. TRUTH OR SCARE
Remember those truth or dare games you played as a kid? This Halloween version is equally exciting and works for kids of all ages. Even adults can play! No need to come up with your own questions or 'scares', just print out the PDF from Play Party Plan and you're all set.
Source: Play Party Plan
8. SPOOKY SENSORY BAGS
Kids love playing with gooey, slippery sensory bags. Whip up a couple of baggies with a Halloween theme for your party or get together. Use hand soap, shaving cream and hair gel, and toss in a bunch of googly eyes. Everything is sealed up in the bag for no-mess fun.
Source: A Night Owl
9. MONSTER FREEZE DANCE
Get your little monsters moving and groovin' on the dance floor with the monster mash freeze dance. Play your favourite Halloween tunes and tell the kids to dance while the music plays and 'freeze' as soon as it stops. Anyone caught dancing when the music stops is out of the game.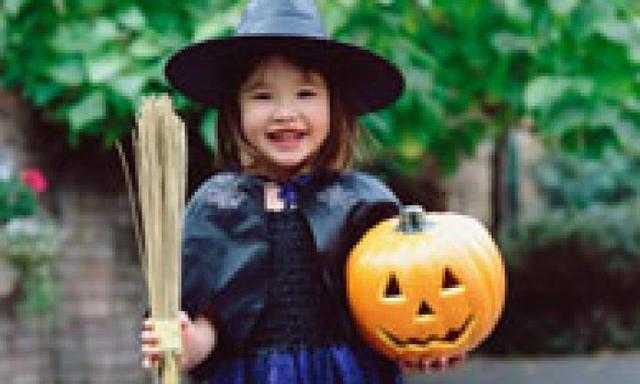 Source: Kid Spot
10. GUESS HOW MANY
No time to plan a party? No problem. This is one of the easiest halloween games on our list. Just fill a jar with candy corn (count or guesstimate) and ask the kids to guess how many are in the jar. The kid with the closest answer wins a special Halloween prize.
Source: BHG